UK government caps energy bills for businesses for 6 months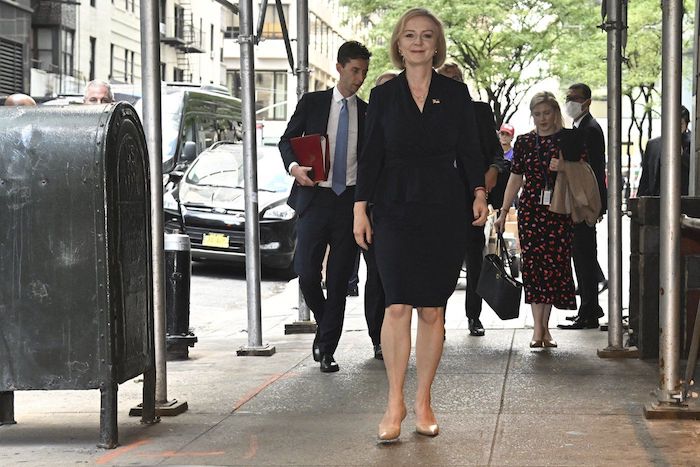 LONDON (AP) — Britain's government said Wednesday it will cap wholesale energy bills for businesses this winter as part of a package of measures to protect people and companies from soaring energy prices.
Prime Minister Liz Truss said the cap will apply for six months from Oct. 1 and will ensure businesses "are able to get through the winter."
She added that shops and pubs will benefit from financial help on their energy bills beyond the initial support period.
"We're going to review it after six months. We'll make sure that the most vulnerable businesses like pubs, like shops, continue to be supported after that," said Truss, who is in New York to attend the U.N. General Assembly.
The announcement follows similar measures announced earlier this month to cap domestic energy prices to help millions of people struggling to afford to heat their homes amid a cost-of-living crisis.
Truss said on Sept. 8 that the two-year "energy price guarantee" means average household bills for heating and electricity will be no more than 2,500 pounds ($2,872) a year. Bills had been due to rise to 3,500 pounds ($4,000) a year beginning in October, an 80% jump from the current average annual bill of 1,971 pounds.
The government estimated that the measures will cut the U.K.'s soaring inflation rate.
TC Energy expects cost of Coastal GasLink pipeline project to rise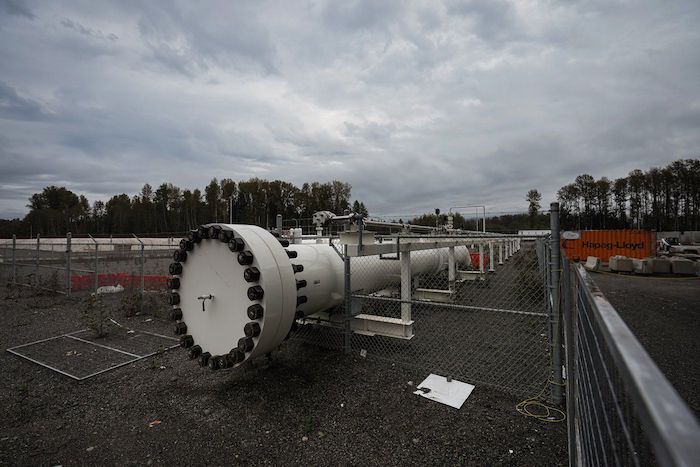 Calgary – TC Energy Corp. says it expects what it is calling a material increase in the cost of its Coastal GasLink pipeline project.
The company says it continues to face significant cost pressures in Western Canada relating to labour costs and shortages of skilled labour, along with contractor underperformance and disputes.
TC Energy says the project has also been hurt by other unexpected events including drought conditions, and erosion and sediment control challenges.
It says it expects to provide an updated capital cost estimate early next year that will incorporate the recent developments.
In July, the company said it expected the cost of the project spanning northern British Columbia had risen to $11.2 billion compared with an earlier estimate of $6.6 billion.
The 670-kilometre pipeline, which aims to carry natural gas across the province to the LNG Canada processing and export facility in Kitimat, B.C., is 80 per cent complete.
This report by The Canadian Press was first published Nov. 29, 2022.
Companies in this story: (TSX:TRP)
Line 5 shutdown 'draconian,' both sides must consider 'imperfect' alternatives: judge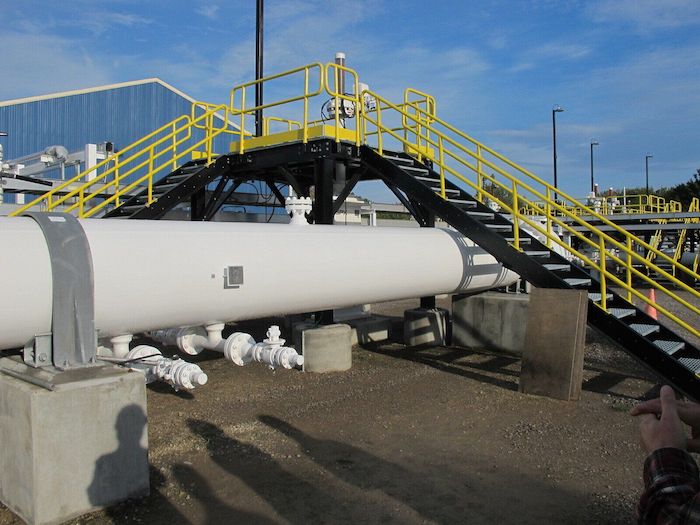 Washington – A judge in Wisconsin is ordering Enbridge Inc. and an Indigenous band to confer about "imperfect" alternatives to shutting down the cross-border Line 5 pipeline.
District Court Judge William Conley calls the prospect of shutting off the line "draconian" and wants Enbridge and the Bad River Band of the Lake Superior Chippewa to explore other options.
Conley also rejects outright Enbridge's request that the band be ordered to allow the company access to its tribal lands in order to perform inspections and maintenance on the line.
He says the trial evidence has not shown that the band is violating a 1977 bilateral treaty on pipelines by rejecting the company's proposals to fortify the line, which crosses their territory in Wisconsin.
In September, Conley denied Bad River's motion for a summary judgment that would have shut down the pipeline, citing potential economic and foreign policy implications.
Today's ruling calls on both sides to meet before Dec. 17 to find a solution that would mitigate the risk of a near-term spill without closing the pipeline down.
The band has yet to propose a potential solution that would not require a total shutdown, Conley writes, a prospect he describes as "draconian injunctive remedies."
"The court must consider what alternative steps, however imperfect (particularly in the longer run), would reduce the risk of an oil spill in the near term," the decision reads.
If possible, those steps should also preserve the operation of Line 5 "for those areas of the United States and Canada that currently depend on it."
This report by The Canadian Press was first published Nov. 28, 2022.