Twitter responds to Musk's claims, calls them 'excuses'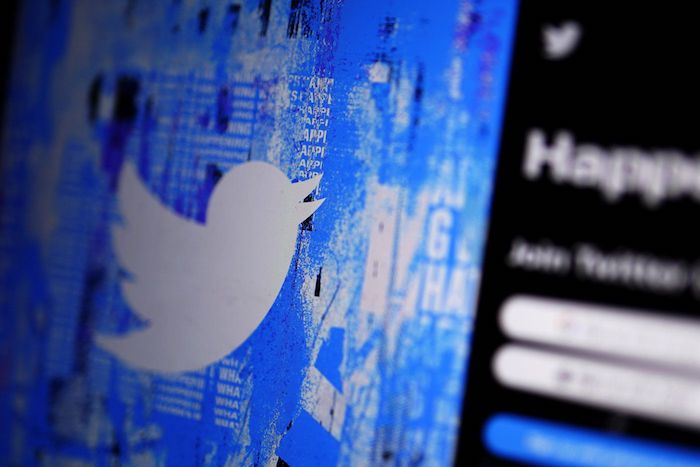 By Barbara Ortutay in San Francisco
SAN FRANCISCO (AP) — Twitter denied in a court filing that it had deprived its would-be acquirer, billionaire and Tesla CEO Elon Musk, of necessary information or misrepresented details about its business. Musk originally made those charges to justify his attempt to back out of a $44 billion deal to buy the social platform, which he later claimed was infested with much larger numbers of "spam bots" and fake accounts than Twitter had disclosed.
That fate of that acquisition, which Musk agreed to without taking the time to examine the details of Twitter's business, now rests with a Delaware court where Twitter sued to force Musk to complete the deal. The case is scheduled to go to trial on October 17.
The court's decision could ultimately determine the future of a social platform used daily by 238 million people around the globe — a small audience by the standards of Facebook and other major platforms, but one that include political leaders, major entertainers and experts on a variety of subjects. Until January 2021, it was also home to the then-U.S. president, Donald Trump.
In an unexpected twist, Twitter was able to file its response to Musk before Musk's own counterclaims have surfaced in public. A judge ruled on Wednesday that Musk's counterclaim will be made public by Friday.
Parts of Musk's counterclaim, however, was included in Twitter's response. These include accusing the company of fraud and "delay tactics" and only providing Musk "sanitized, incomplete information" in answer to his questions about spam accounts and other company metrics. While Twitter has claimed that Musk is inventing reasons to get out of buying the company, Musk's lawyers say that Twitter is the one holding back the deal by "dragging its feet" and providing insufficient data to the billionaire's requests.
In a reply filed Thursday in Delaware Chancery Court, Twitter calls Musk's reasoning "a story, imagined in an effort to escape a merger agreement that Musk no longer found attractive."
"The Counterclaims are a made-for-litigation tale that is contradicted by the evidence and common sense," Twitter's response says. "Musk invents representations Twitter never made and then tries to wield, selectively, the extensive confidential data Twitter provided him to conjure a breach of those purported representations."
At the same time, the response says, Musk also accused Twitter of breaching their agreement by "stonewalling" his information requests.
Representatives for Musk did not immediately return a message for comment Thursday, although Musk briefly talked about Twitter at Tesla's annual shareholders meeting Thursday.
He told an audience at Tesla's factory near Austin, Texas, that Twitter fit into the grand vision for his holding company. He said that since he uses Twitter a lot, with more than 100 million followers, he knows what to do with it.
"I do understand the product quite well," he said. "So I think I've got a good sense of where to point the engineering team at Twitter to make it radically better," he said.
Attorneys for Musk had wanted to file a public version of their answer and counterclaims in Delaware court Wednesday. But Twitter attorneys complained that they needed more time to review and potentially redact Musk's sealed filing, saying it refers "extensively" to internal Twitter information and data given to Musk.
Musk, the world's richest man, agreed in April to buy Twitter and take it private, offering $54.20 a share and vowing to loosen the company's policing of content and to root out fake accounts. Among other things, Musk said he would restore Trump — who was banned from Twitter following the January 6, 2021, riots at the U.S. Capitol — to the platform.
But Musk said in July that he wanted to back out of the deal, prompting Twitter to file a lawsuit to hold him to the "seller-friendly" agreement.
Musk says Twitter has failed to provide him enough information about the number of fake accounts on its service. Twitter argues that Musk, CEO of electric car maker and solar energy company Tesla Inc., is deliberately trying to tank the deal because market conditions have deteriorated and the acquisition no longer serves his interests.
Either Musk or Twitter would be entitled to a $1 billion breakup fee if the other party is found responsible for the agreement failing. Twitter wants more, however, and is seeking a court order of "specific performance" directing Musk to follow through with the deal.
___
Associated Press Writer Randall Chase contributed to this story from Dover, Delaware.
Home Depot gave personal data to Meta without valid customer consent: watchdog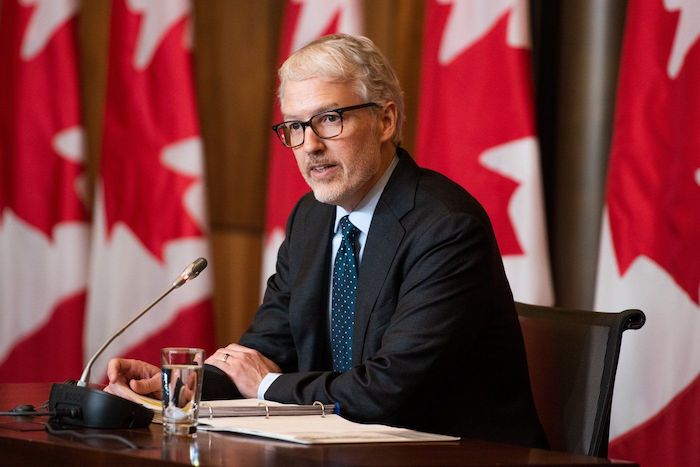 Ottawa – Retailer Home Depot shared details from electronic receipts with Meta, which owns the social media platform Facebook, without the knowledge or consent of customers, the federal privacy watchdog has found.
In a report released Thursday, privacy commissioner Philippe Dufresne said the data included encoded email addresses and in-store purchase information.
The commissioner's investigation discovered that the information sent to Meta was used to see whether a customer had a Facebook account.
If they did have an account, Meta compared what the customer bought at Home Depot to advertisements sent over the platform to measure and report on the effectiveness of the ads.
Meta was also able to use the customer information for its own business purposes, including user profiling and targeted advertising unrelated to Home Depot, the commissioner found.
It is unlikely that Home Depot customers would have expected their personal information to be shared with a social media platform simply because they opted for an electronic receipt, Dufresne said in a statement.
He reminded companies that they must obtain valid consent at the point of sale to engage in this type of activity.
"As businesses increasingly look to deliver services electronically, they must carefully consider any consequential uses of personal information, which may require additional consent."
Details of a person's in-store purchases might not have been sensitive in the context of the home-improvement retailer, but they could be in other cases, revealing information about an individual's health or sexuality, he added.
At a news conference, Dufresne suggested the Home Depot matter was not an isolated case.
"Our investigation focused on one organization, one situation, but our sense is that these tools are widely used. And this is why the message today is that all organizations should review their practices."
Home Depot told the privacy commissioner it relied on implied consent and that its privacy statement, available through its website and in print upon request at retail outlets, adequately explained the company's use of information. The retailer also cited Facebook's privacy statement.
The commissioner rejected Home Depot's argument, saying the privacy statements were not readily available to customers at the checkout counter and shoppers would have no reason to seek them out.
"The explanations provided in its policies were ultimately insufficient to support meaningful consent," Dufresne's statement said.
He recommended that Home Depot stop disclosing the personal information of customers who request an electronic receipt to Meta until it is able to put in place measures to ensure valid consent.
Home Depot fully co-operated with the investigation, agreed to implement the recommendations and stopped sharing customer information with Meta in October, the commissioner said.
This report by The Canadian Press was first published Jan. 26, 2023.
———
Meta funds a limited number of fellowships that support emerging journalists at The Canadian Press.
Alberta halts rate hikes on auto insurance for private passenger vehicles for 2023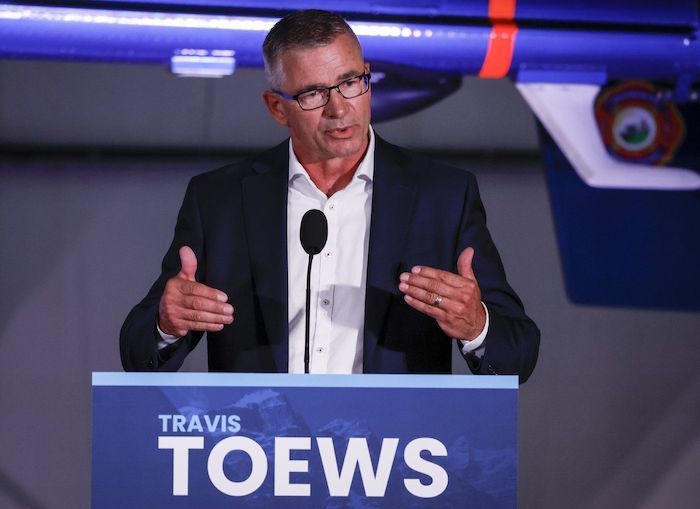 Edmonton – The Alberta government says it will not approve any more rate hikes for auto insurance on private passenger vehicles until the end of the year.
The government says in a news release that it shares concerns from the public and is imposing the cap while it works to find long-term solutions.
The move comes more than three years after the United Conservative Party government lifted a cap on hikes imposed by its NDP predecessors.
Finance Minister Travis Toews had previously resisted calls to reinstitute the cap, calling it an ineffective stopgap solution while pointing to reforms his government made in 2020 to stabilize rates over the long haul.
The government now says factors like inflation and supply chain issues for auto parts are affecting rates in the short term and must be addressed.
Premier Danielle Smith had called for her government to take action on insurance late last year, after a report commissioned by the Insurance Corporation of British Columbia found Albertans are paying among the highest rates in Canada.
This report by The Canadian Press was first published Jan. 26, 2023.