Trudeau 'surprised' that B.C. firm talks about selling cocaine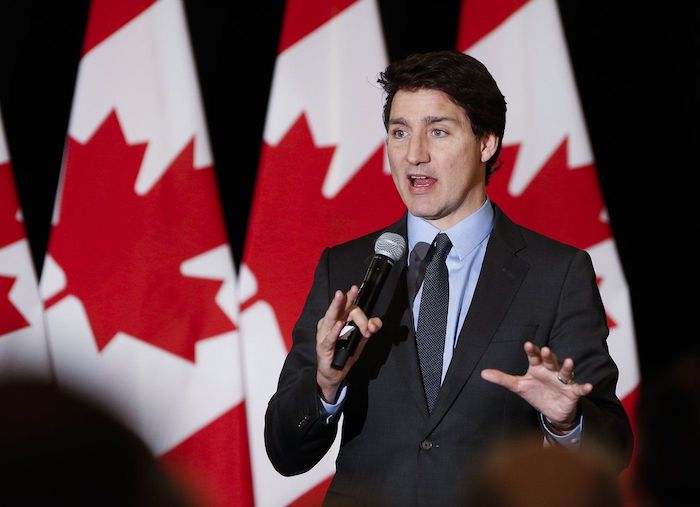 Victoria (CP) – Prime Minister Justin Trudeau said he was "as surprised as" British Columbia Premier David Eby after a firm received Health Canada licence amendments to produce and sell cocaine.
Trudeau said Friday that the federal government was "working very quickly" with Adastra Labs of Langley, B.C., "to correct the misunderstanding" caused by the company's statement saying it was looking at commercializing cocaine as part of its business model.
He said Adastra did not have permission to sell cocaine on the "open market," while Health Canada said the firm could only sell to other licence holders.
This comes as a second B.C. company says it is now licensed to produce, sell and distribute cocaine, as well as opium and MDMA, also known as ecstasy.
Victoria's Sunshine Earth Labs, a biosciences firm that "aims to bring safer supply of drugs to the global market," says in a news release it obtained an amended Controlled Drug and Substances Dealer's Licence to include MDMA and cocaine last year.
In a written statement, Health Canada says it "thoroughly reviews applications" to ensure licensees follow all existing policies on public health and safety.
The federal agency says Adastra's licence is for "scientific and medical purposes only," and licensees can only sell to others who are licensed to possess the substance.
"Health Canada has contacted the company to reiterate the very narrow parameters of their licence," the agency says. "If the strict requirements are not being followed, Health Canada will not hesitate to take action, which may include revoking the licence."
Trudeau said commercializing decriminalized cocaine "is not something that this government is looking at furthering."
"I was as surprised as the premier of British Columbia was to see that a company was talking about selling cocaine on the open market or commercializing it," he said, adding that Adastra's licence was "not a permission to sell it commercially or to provide it on an open market."
The public uproar began after B.C. Opposition leader Kevin Falcon raised the issue during question period at the provincial legislature on Thursday.
In response, Eby said he was "astonished" by the news, and the province had not been notified or consulted by Health Canada on the matter.
Adastra Labs said Health Canada approved its licence amendment to produce, sell and distribute cocaine on Feb. 17.
CEO Michael Forbes had said in a statement that it would evaluate how the commercialization of the substance fits in with its business model in an effort to position itself to support the demand for a safe supply of cocaine.
Eby said the licence "is not part of our provincial plan," referring to the ongoing effort to stem the overdose death rate, with an average of more than six people dying every day in B.C. in 2022.
B.C.'s drug decriminalization policy went into effect at the end of January, allowing individuals who are 18 and over to possess up to 2.5 grams of opioids, cocaine, methamphetamine and MDMA without criminal penalties.
The decriminalization is a three-year pilot project.
— By Chuck Chiang in Vancouver
This report by The Canadian Press was first published March 3, 2023.
Police looking for these 3 suspects after Super 8 Motel in Innisfail robbed early Monday morning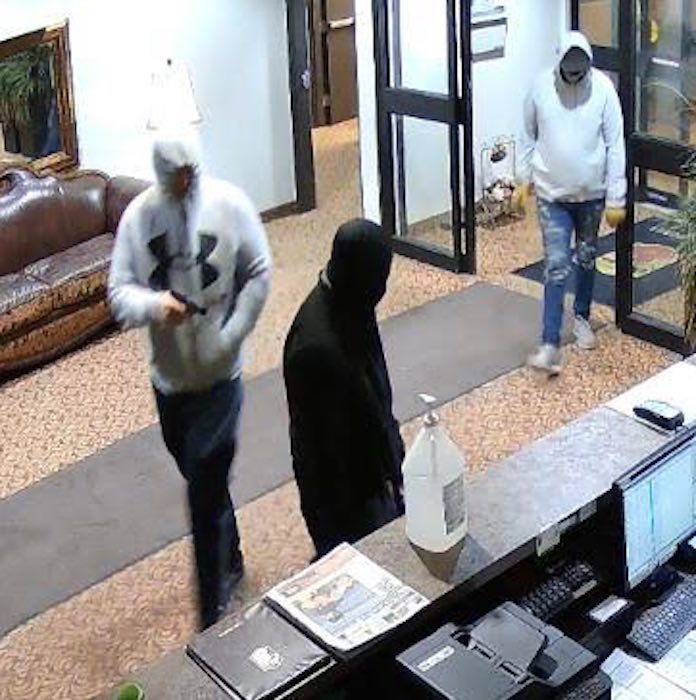 Innisfail RCMP investigate robbery
Innisfail Ala. – On May 29, 2023, at approximately 4:10 a.m., the Super 8 motel in Innisfail was the victim of an armed robbery. Three male suspects entered the hotel, two of which had firearms. Money was demanded from the manager. All three left the motel in a vehicle which is described as:
Chevrolet Dura Max truck
Sliver
Lifted
The suspects are described as:
Suspect #1: Caucasian male, tall and muscular. Wearing jeans and a grey Under Armour hoody. He was carrying a pistol.
Suspect #2: Caucasian male, short. Wearing all black. He was carrying a sawed off shotgun
Suspect #3: Caucasian male tall with a chubby belly. He was wearing a grey hoody, jeans and a black ball hat.
If you have information about this incident, please call the Innisfail RCMP at 403-227-3341 or call your local police. If you want to remain anonymous, you can contact Crime Stoppers by phone at 1-800-222-8477 (TIPS), by internet atwww.tipsubmit.com, or by SMS (check your local Crime Stoppers www.crimestoppers.ab.ca for instructions).
20 year old Red Deer man faces child pornography charges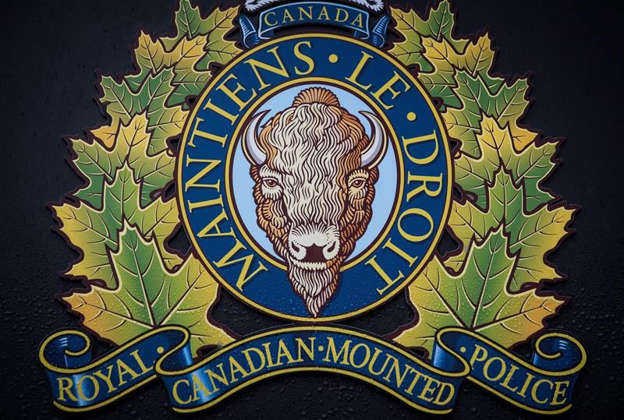 From Red Deer RCMP
Red Deer RCMP – one male arrested and charged with distribution of child pornography
On May 11, 2023 Red Deer RCMP arrested and charged a resident of Red Deer with child luring and multiple child pornography offences.
Red Deer General Investigative Section (GIS) conduct a joint investigation with ALERT's Internet Child Exploitation (ICE) unit.
Due to joint efforts in the lengthy inter-agency investigation, Red Deer RCMP arrested and charged 20-year-old Mark Andrada.
Andrada was charged with the following Criminal Code Offences:
Possession of Child Pornography
Exporting Child pornography
Accessing child pornography
Print/ publish/ make child pornography
Luring a child
Andrada allegedly engaged in sexually explicit online chats with a young female victim in Illinois. The victim was sextorted into providing photos and videos, which the accused later tried to sell. The FBI was involved in the investigation.
Andrada appeared before a Justice of the Peace and was released with his next court appearance set for June 9, 2023, at the Alberta Court of Justice in Red Deer.
If you have information about this matter, please contact the Red Deer RCMP at 403-406-2300 or your local police. If you wish to remain anonymous, you can contact Crime Stoppers at 1-800-222-8477 (TIPS), online at www.P3Tips.com or using the "P3 TIPS" app available through the Apple App or Google Play Store.
To report crime online, or for access to RCMP news and information, download the Alberta RCMP app through Apple or Google Play.