Trudeau shows no interest in compromising with Meta, Google over online news bill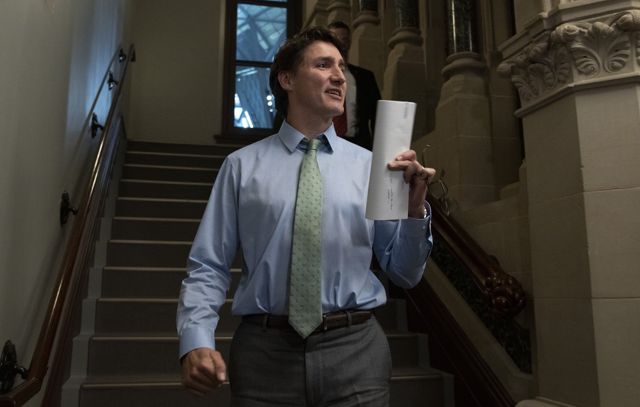 Prime Minister Justin Trudeau speaks briefly with reporters as he makes his way to a cabinet meeting, Wednesday, June 7, 2023 in Ottawa. Prime Minister Justin Trudeau is showing no interest in compromising with Meta and Google over their online news bill that would make tech giants pay for journalism created by others that helps those companies generate revenue. THE CANADIAN PRESS/Adrian Wyld
By Mickey Djuric in Ottawa
Prime Minister Justin Trudeau is showing no interest in compromising with Meta and Google over a Liberal bill that would make them pay for Canadian journalism that helps the companies generate revenue.
Trudeau said Wednesday that Meta and Google's bullying tactics will not work with his government, which he says is ensuring those companies do not weaken Canada's democracy by threatening its domestic media industry.
Meta announced last week it will test blocking access to some news for a small percentage of Canadian users of Instagram and Facebook.
The company says it is prepared to permanently end access to news content in Canada if Parliament passes Bill C-18, which would require tech giants to pay publishers for linking to or otherwise repurposing news content.
Google ran a similar test earlier this year, restricting access to news on its search engine for less than four per cent of its Canadian users. It says it is looking for a compromise with the Liberal government.
"The fact that these internet giants would rather cut off Canadians' access to local news than pay their fair share is a real problem, and now they're resorting to bullying tactics to try and get their way. It's not going to work," Trudeau said at a news conference.
"We will continue to make sure that these incredibly profitable corporations contribute to strengthening our democracy, not weakening it."
Big publishers have told a Senate committee currently studying the bill that they could lose millions of dollars should their content be blocked by Google and Meta.
The online news bill already passed in the House of Commons and could be approved by the Senate as early as this month.
If it becomes law, both companies would be required to enter into agreements with news publishers to pay them for news content that appears on their sites if it helps the tech giants generate money.
Both companies have argued that news doesn't generate much revenue for their companies, and are considering ending local news on their platforms altogether.
Meta says news makes up about three per cent of the content that's on Facebook feeds, and Google says less than two per cent of searches have to do with news, because people care more about recipes than articles.
Still, each company has proposed amendments in the Senate, including changes to the section of the bill that deals with arbitration and tweaks that would create more certainty around which publishers they would have to enter into agreements with.
For example, Google says that as the bill is currently written, it would have to enter into agreements with community and campus broadcasters, even if they do not produce news content and have no obligation to adhere to a codes of ethics.
Spokesperson Shay Purdy said in a statement Wednesday that the company has come to the table with "reasonable and pragmatic solutions" that would increase the company's investment in Canadian news.
"We're very concerned about the path we're on and we're doing everything we can to engage constructively and avoid a negative outcome for Canadians."
Heritage Minister Pablo Rodriguez has said that the bill is already balanced, and that Meta and Google have his phone number if they want to talk.
Rodriguez was expected to appear before a Senate committee on Wednesday evening.
Meta did not immediately respond to a request for comment about the prime minister's remarks.
This report by The Canadian Press was first published June 7, 2023.
———
Cost of living: Pepsi and Coca-Cola absent in meeting with federal industry minister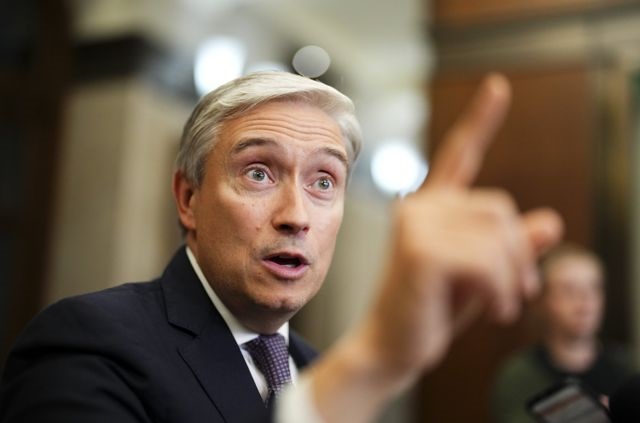 Innovation, Science and Industry Minister Francois-Philippe Champagne speaks to reporters in the foyer of the House of Commons on Parliament Hill in Ottawa on Tuesday, Sept. 19, 2023. Canada's industry minister made a point of calling out Pepsi and Coca-Cola for not sending representatives to a meeting he convened on Monday with manufacturing companies to discuss stabilizing grocery prices. THE CANADIAN PRESS/Sean Kilpatrick
Canada's industry minister made a point of calling out Pepsi and Coca-Cola for not sending representatives to a meeting he convened on Monday with manufacturing companies to discuss stabilizing grocery prices.
François-Philippe Champagne singled out the two companies when asked by a journalist what the consequences would be if major industry players did not succeed in stopping high inflation.
"This morning, (their CEOs) did not attend the meeting," Champagne said of beverage giants Pepsi and Coca-Cola.
"I intend to call on them and I will continue to do so. … I don't stop," he told reporters.
The Canadian leaders of seven international manufacturing companies, including Nestlé and Kraft Heinz, met with Champagne.
He summoned them to answer to Prime Minister Justin Trudeau's call earlier this month for Canadian grocers to come up with a plan to stabilize prices by Thanksgiving.
If major grocers fail to deliver ideas, Champagne said, "the consequence is for all 40 million Canadians because we will be able to see who is taking action and who is not."
A government source told The Canadian Press that the CEOs of Pepsi and Coca-Cola responded to the federal government summons by stating they were not available Monday. The source was granted anonymity because they were not allowed to speak publicly about the matter.
It's unclear, however, whether another meeting between major food companies and the government will take place.
Monday's meeting brought together top Canadian executives from McCain, Unilever, Nestlé, Lactalis, Lassonde, Kraft Heinz, and Smucker Foods.
All avoided speaking with journalists. The CEO of the Food, Health & Consumer Products of Canada association, Michael Graydon, attended the meeting and agreed to answer questions on their behalf.
Graydon called the meeting "very productive."
"We're very much about co-operation and support, collaboration," he said. "It's an industry that needs to align and work collectively to find a solution."
He said manufacturers want to collaborate with other players in the supply chain, such as major retailers like Loblaw and Costco, whose leaders Champagne met with one week earlier.
In a statement, Pepsi said it is open to meeting with Champagne.
"We are pleased that our industry association, FHCP, led a productive conversation with the government and representatives from industry today," it said.
"We were not able to attend today's meeting, but we offered to meet with the minister. We are committed to collaborating with the government to identify solutions during this challenging time for Canadians."
Trudeau has said that if the government isn't satisfied with what major grocers come up with to stabilize prices, he would intervene, including with tax measures.
Graydon said it remains to be seen how detailed the plans will be by the government's Thanksgiving deadline.
"We'll have to see whether, you know, the detail of how much completeness can be done by that time. But I think everybody's working very hard to achieve that," Graydon said.
Champagne said he is happy Graydon "wants to do something," because "it's a gain for Canadians."
"It's clear that what's important is that we have timelines, work plans, and obviously concrete actions," the minister said.
This report by The Canadian Press was first published Sept. 25, 2023.
Moneris confirms credit and debit card processing outage, but offers few details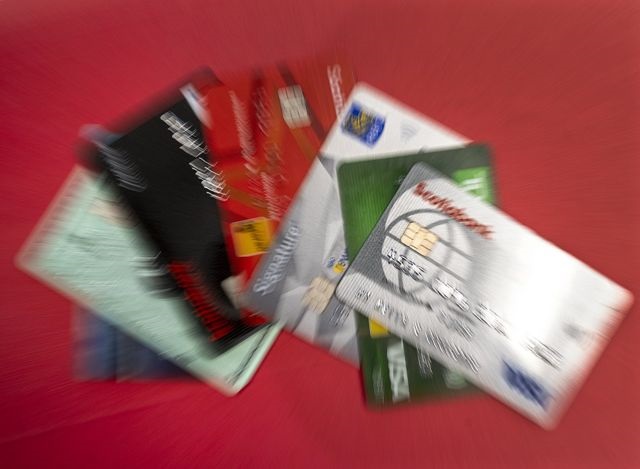 Toronto
The Canadian payment processing firm Moneris confirmed Saturday that credit and debit card transactions were interrupted by a network outage earlier in the day.
The Toronto-based technology company issued a statement saying there was nothing to suggest the outage was related to a cyber attack.
Complaints about outages started rolling in to the Downdetector.ca website before noon eastern time, but Moneris did not say when the outage started.
About three hours later, Moneris posted a message on X — the social media site formerly known as Twitter — saying it had resolved the network problem.
It remains unclear how many businesses and transactions were affected, but data provided by Downdetector.ca indicated complaints had come in from across the country.
In a statement provided to The Canadian Press, the company said the outage lasted about 90 minutes.
"We have resolved the network outage and returned transaction processing to normal," the statement said. "We continue to investigate the root cause of the issue. There are no indications this appears to be cyber-attack related and all transaction systems are functioning normally again."
The company, a joint venture between Royal Bank and BMO Bank of Montreal, said transaction processing could be slow as its systems catch up with the backlog.
Moneris says it supports more than 325,000 merchant locations across Canada.
This report by The Canadian Press was first published Sept. 23, 2024.