Tom Brady's TB12 Method is in schools. Experts have doubts.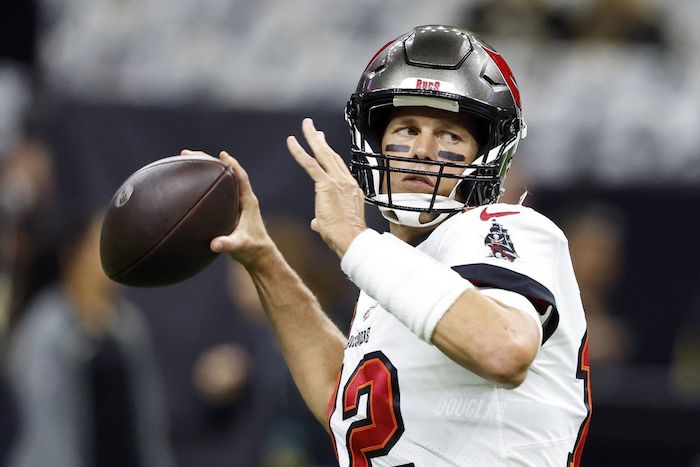 By Heather Hollingsworth
In some Tampa Bay-area schools, students use foam rollers and vibrating spheres to massage their muscles as they work toward goals for strength and flexibility. It's all part of a new physical education curriculum from quarterback Tom Brady, whose vision for healthy living is fueling a fitness empire.
The arrangement with schools in Pinellas County, Florida, marks a foray into education for the Tampa Bay Buccaneers superstar and his methods — including some that have been criticized as pseudoscience.
Physical education experts have raised questions about the approach's suitability for school-age children. But the program — and its connection with the seven-time Super Bowl champion — has stirred student interest in fitness and nutrition, others say.
"My legs are lot more loose, and they're not so heavy on me," said Antoine James, an eighth-grader. "It really helps."
A pilot project has embedded parts of the program in gym and health courses in 10 middle and high schools in the 96,000-student district. The TB12 Foundation, the charitable arm of Brady's fitness business, is picking up the tab to train district staff and provide them with equipment.
The marketing boost for TB12, of course, is free.
Adults who embrace the "TB12 Method," as Brady described it in a 2017 book, can meet with a trainer for $200 an hour at one of his company's training centers. His product line includes a plant-based protein powder, electrolytes and vibrating rollers that sell for $160.
"I'm sure one of the benefits is to help students get better exercise habits and physical fitness habits," said Karen Rommelfanger, an adjunct professor of neurology and psychiatry at Emory University. "But does it also start to enroll another generation of consumers for their product?"
In Pinellas County, the plan is to expand to the rest of its middle and high schools next year. If all goes well, Brady's foundation is looking to use the program as a model for other districts.
"Today we kind of focus on a little bit older client for the most part," said Grant Shriver, president and CEO at TB12, where the average client is around 40. "This just kind of gives us a little bit of a vision of how we could go approach just more people."
The TB12 Foundation's first partnership in education started in 2020 with Brockton Public Schools in Massachusetts, where Brady played for the New England Patriots. TB12 took a dozen of the district's athletes to its training center free of charge. That effort later expanded to Malden Public Schools, also in the Boston area.
"I grew up where you lifted heavy weights and, you know, you gauge strength by how much you could bench press and how much you can squat. And this is completely different," said Brockton Public Schools Athletic Director Kevin Karo. His district is now contracting to use some of the TB12 staff as strength and conditioning coaches for student-athletes.
Most of Brady's advice is fairly mainstream, including an emphasis on a positive attitude, good nutrition and adequate sleep. But some of his guidance has faced skepticism. He famously attributed his propensity not to sunburn to his high water intake in his book. His trainer, Alex Guerrero, was investigated before joining Brady by the Federal Trade Commission over unsubstantiated claims that a supplement he promoted could cure concussions.
Brady, 45, describes his approach as a departure from the lift-heavy gym culture. He endorses instead exercise bands and something he calls "pliability," which includes an emphasis on flexibility and massage.
"I feel like everything I've learned over the course of 23 years in football has and will allow me to continue to help people in different ways," Brady said Thursday. "I think starting young is really important, educating people on what works as opposed to the way things have always been."
Sports trainers have been moving toward a model that includes a mixture of strength training, flexibility and balance exercises, said Mike Fantigrassi, the senior director of product development for the National Academy of Sports Medicine, which certifies trainers. But he said he had concerns with the word "pliability" being taught in schools as though it was scientifically proven.
"It's a term that they made up," he said. "Some of this stuff is not rooted in good science. And if you're bringing a curriculum into schools, I believe it should be rooted in good science."
Brady is one of the world's greatest athletes but does not have expertise in teaching children, said Terri Drain, a past president of the Society of Health and Physical Educators.
"I just am a little bit alarmed that a school district the size of this one would grab onto this celebrity program," said Drain, who runs a nonprofit that provides professional development for health and physical education teachers.
On the diet front, Brady advises against foods in the nightshade family like peppers, tomatoes and eggplants because of inflammation concerns. Experts like Eric Rimm say a lot of Brady's diet guidance is extreme and not backed by a "huge science base."
Still, Rimm, a professor of epidemiology and nutrition at the Harvard School of Public Health, said there could be benefits.
"If you're getting rid of the average eighth grade American's diet and shifting to what he eats, yeah, that's a lot healthier," he said. "That's fantastic."
One upside is the Brady name makes students perk up in class, said Allison Swank, an eighth grade wellness teacher and a track coach in Pinellas County.
"They definitely know who he is and it's exciting for them to be able to relate what we're going to be doing to his program," she said.
In pilot classes, students take baseline assessments to evaluate areas like their strength, conditioning and flexibility. They then set goals to pursue for improvement, said pre-K-12 health and physical education specialist Ashley Grimes.
She said districts around the county have reached out, asking what the program is about and if it's something they could do, too.
The program doesn't use Brady's book as a textbook, stressed Ben Wieder, a member of the Pinellas Education Foundation, who uses TB12 himself and approached the foundation about bringing the program to the district.
"Tom Brady eats avocado ice cream. Like, we don't teach eating avocado ice cream," Wieder said. Most of the science-backed elements of the curriculum are in line with Florida education standards, he said. "I think if you were to go through the book. you're probably talking 90, 95% of the content is universally accepted."
___
Associated Press reporter Rob Maaddi contributed from Tampa, Fla.
___
The Associated Press education team receives support from the Carnegie Corporation of New York. The AP is solely responsible for all content.
What the latest Bank of Canada rate hike means for inflation, consumers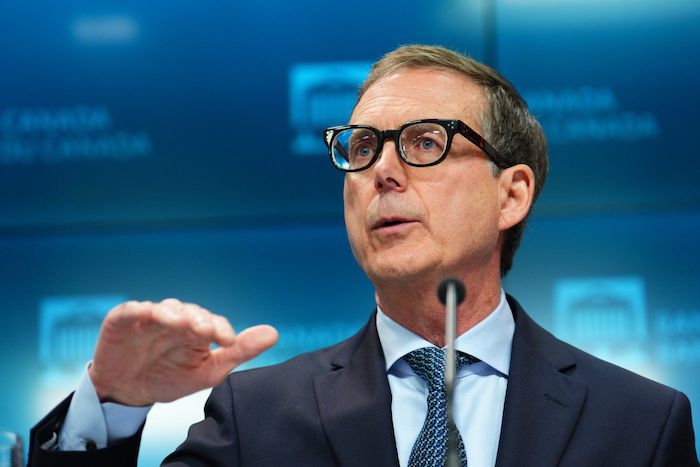 By Tara Deschamps
The Bank of Canada hiked its key policy rate by half a percentage point to 4.25 per cent — the highest it's been since January 2008 — on Wednesday in its final rate decision of a year that has been marked by stubbornly high inflation and rapidly increasing interest rates.
The bank, which has made a steady succession of large hikes over the course of the year, is widely believed to be nearing an end to the increases.
In announcing the rate hike Wednesday, the bank said it will consider whether the rate "needs to rise further to bring supply and demand back into balance and return inflation to target."
Here's a look at what the rate means, how analysts are interpreting it and what it could mean for consumers.
What is the key policy rate and what does it do?
The key policy rate, also known as the target for the overnight rate, is how much interest the Bank of Canada wants commercial banks to charge when lending each other money overnight to settle daily balances.
Knowing how much it costs to lend money, or deposit it with the central bank, helps set the interest rates charged on things like loans and mortgages.
Lowering the rate generally makes borrowing money more affordable, while raising it makes such activities more expensive.
Why is the bank using the rate to target inflation?
Inflation is a measure of how much prices of goods and services are rising or falling. High inflation is a sign of an economy that's overheating.
Canada's annual inflation rate reached a peak of 8.1 per cent in June, the highest level in four decades.
It has eased since then, reaching 6.9 per cent in September, but didn't budge in October. And shoppers have seen higher prices for common expenses like groceries. Grocery prices have been rising at the fastest pace in decades and were 11 per cent higher in October than they were a year ago.
Economists and the central bank want to see a further easing, which is why interest rates have been rising so quickly in the hope of cooling consumer spending patterns.
"Inflation is still too high and short-term inflation expectations remain elevated," the bank said in its announcement. "The longer that consumers and businesses expect inflation to be above the target, the greater the risk that elevated inflation becomes entrenched."
What does this mean for my mortgage?
Mortgage rates tend to increase or decrease in tandem with interest rates.
When Canadians buy homes there are two kinds of mortgages they can select — fixed rate or variable. Fixed-rate mortgages allow borrowers to lock in the interest rate they will pay for a set amount of time, while variable-rate mortgages can fluctuate.
Allison Van Rooijen, vice-president of consumer credit at Meridian Credit Unit, estimates the rate hike Wednesday will bump payments on a $450,000 variable-rate mortgage on a 25-year amortization up another $130 or so every month. Since the beginning of 2022, rising rates have amounted to roughly $1,000 more per month since the beginning of 2022.
"Because of the high cost of housing in Canada and years of low borrowing rates, Canadians are carrying record-levels of debt on mortgages and lines of credit, so it's really important that people go through their expenses and look to scale back discretionary spending where they can," she said in an email.
She recommends people double down on efforts to pay off debt with higher interest rates as much as possible and if they are running into trouble making payments, discuss whether switching to another format of mortgage is right for them.
Does this mean interest rates will stop rising soon?
Shortly after the announcement, many economists predicted the bank isn't done with hikes yet, even though the language in the statement signalled the possibility of holding steady at 4.25 per cent.
BMO Capital Markets chief economist Douglas Porter said a further hike of about 25 basis points is likely still to come because he's concerned about the "stickiness of underlying inflation."
James Orlando of TD Economics agreed. He expects the bank will deliver its final rate hike for the foreseeable future in January, bringing the measure to 4.5 per cent.
"We don't think the Bank of Canada is done yet, but it is quickly approaching the end of its hiking cycle," he wrote in a note to investors.
"As all Canadians know, the rapid rate hikes over 2022 have caused a dramatic adjustment in the real estate market, and we are starting to see this in consumer spending data. We expect this to continue to weigh on the economy over 2023 as the lagged effects of past hikes filter through."
This report by The Canadian Press was first published Dec. 7, 2022.
Experts raise concerns as Nigeria limits cash withdrawals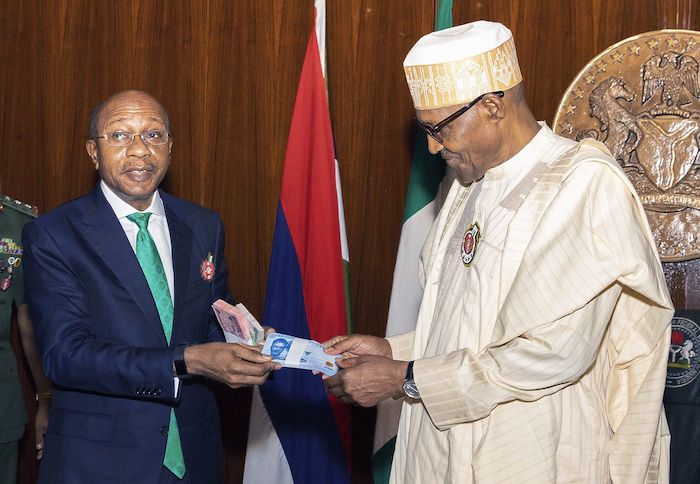 By Chinedu Asadu in Abuja
ABUJA, Nigeria (AP) — Experts on Wednesday raised concerns over a new policy announced by the Central Bank of Nigeria that heavily limits withdrawals of money in a push for a cashless economy.
The monetary policy, which applies to ATMs, banks and cash back from purchases, follows the launch of the West African nation's newly designed currency notes to control the money supply.
The central bank limited weekly over-the-counter cash withdrawals to 100,000 naira ($225) for individuals and 500,000 naira ($1,124) for corporations, with a processing fee required to access more.
When the policy takes effect in Jan. 9, ATMs will no longer dispense Nigeria's high denominations of 1,000 naira ($2.25) and 500 naira ($1.10) while withdrawals from ATMs and point-of-sale terminals also will be limited to 20,000 naira ($45) daily.
"In compelling circumstances, not exceeding once a month, where cash withdrawals above the prescribed limits are required for legitimate purposes, such cash withdrawals shall not exceed 5,000,000 naira ($11,236) and 10,000,000 naira ($22,471) for individuals and corporations, respectively," said Haruna Mustafa, the bank's director of banking supervision.
Policymakers say the withdrawal limits and recent monetary initiatives from the central bank would bring more people into the banking system and curb currency hoarding, illicit flows and inflation.
But analysts worry that with digital payments often unreliable in Nigeria, the initiative could hurt daily transactions that people and businesses make.
"The policy is intended to cause discomfort, to move you from cash to cashless because they (the central bank) have said they want to make it uncomfortable and expensive for you to hold cash," economic analyst Kalu Aja said.
"That is a positive for the CBN (because) the more discomforting they are able to achieve, the more people can move," Aja said.
In Nigeria, the majority of people work in the informal sector — mainly activities outside of the legal framework and government regulation such as farming, street and market trade, and public transport. The economy is heavily dependent on this sector, and cash is usually preferred for transactions because many lack bank accounts.
Only 45% of adults in Nigeria have accounts with regulated financial institutions, according to the World Bank. In the absence of bank accounts, point-of-sale terminals have emerged as one of the fastest-growing areas of financial inclusion in the country.
Through the withdrawal limits, the central bank is "directly attacking" such agency banking services and "people will essentially begin to hoard their money," said Tunde Ajileye, a partner at Lagos–based SBM Intelligence firm.
"It is not going to drive people to start to try doing electronic transactions. On the contrary, it is going to move people away from the financial institutions," he said.