Todayville Travel: Home-Swapping and Hard-Falling In Whistler
I was navigating a black-diamond run at the end of our last day in Whistler. The path dropped through a steep mogul-field then narrowed to a single track in thick forest. I veered hard right through a tiny opening between two Douglas fir trees. I emerged blindly from the dark boughs. Terra firma vanished. I was hurtling off a ten-meter cliff, in free fall.
What was I doing here?
My date with this Whistler precipice had its genesis in – of all places – a golf course in New Zealand. We were teeing it up last March in Nelson, on the South Island, when a fellow-duffer approached us on the first tee. He was solo so Florence and I asked him to join us. He introduced himself as Russ, from Vancouver. We played a pleasant nine holes together, shook hands and parted ways.
"This is just too weird," said our fellow Canuck. "Let's have lunch."
Two weeks later –and a thousand kilometers distant – we were hiking Mount Maunganui, on the North Island. As we arrived huffing and puffing to the summit, there stood Russ and his wife Barb, chatting affably with a fit young Kiwi. We laughed at the coincidence, commented on the fine Austral weather, and moseyed off.
Two weeks distant– and another thousand kilometers removed – we were examining a cross-section of New Zealand's biggest and oldest tree – a 3000 year-old Kauri – at the aptly named Kauri Museum in the tiny west coast village of Matakohe, when who to my wondering eyes should appear but good old Russ.
"This is just too weird," said our fellow Canuck. "Let's have lunch."
So, over flat-white coffee and whitebait (a hideous Kiwi delicacy consisting of fried egg and a worm-like fish), the four of us sat, laughed and marvelled at the wonders of New Zealand – and our trifecta of coincidental encounters.
The Feehans were – as usual – travelling without reservation, flying by the seat of their pants and scrambling daily for nightly accommodation. Russ and Barb were at the other end of the organizational spectrum. They were happily bunked in just two spots during their entire two-month sojourn to New Zealand. As members of www.homelink.com/ they had exchanged their house in Vancouver for accommodation Down Under.
Russ and Barb travel in a sphere of gratis lodging, swapping their Vancouver abode – and Whistler condo – for digs the world over.
I pondered the merits of our pleasant home in Red Deer and looked at Russ, wondering whether he and Barb might enjoy a holiday in frozen, flat central Alberta. But Russ didn't look like he'd been born yesterday.
Then I remembered our condo in Kimberley. It's a great spot in B.C's lovely Purcell mountains.
And that's how we ended up in a quaint ski chalet for a week on Nita Lake, in Whistler. In return, Barb and Russ will be golfing and biking the Kootenays for a week in September chez Feehan.
We haven't signed up for Homelink yet – but what a great concept: why leave your home vacant and idle, spending a whack on hotels, when you can swap for free domicile across the pond (or at Whistler)?
My only previous Whistler experience occurred in 1984, and although the 80's weren't exactly the 60's, still I recall very little of that trip. I do remember a wild and crazy Doug and the Slugs concert, performed al fresco in the Whistler Village common. And I recollect that Bill Johnson won the World Cup downhill in 1 minute 54 seconds. (Billy was the quintessential American bad-boy. The great Franz Klammer derisively referred to him as a "nasen-borer".)
We skied that same downhill run with our friends from Saskatoon in January. It took me just under nine minutes top to bottom – and I cheated, stopping the clock each time I paused to rest my weary legs – or discreetly probe my proboscis.
Whistler is slightly more sophisticated than sleepy Kimberley. Kimberley's Northstar Mountain has five chairlifts. Whistler and her sister mountain Blackcomb have 37, including the incredible Peak 2 Peak gondola that spans 4.4 kilometers and whisks skiers between the two resorts in a matter of minutes. When completed a few years ago it was the longest and highest lift in the world.
The lift capacity at Whistler/Blackcomb is an unimaginable 65,507 skiers per hour. At that rate the entire population of Red Deer could be boosted to the top of the mountain in about an hour and a half.
Snow conditions throughout B.C. have been great this year. Each day tens of thousands of stoked skiers shared Whistler's terrain with us. The 2010 Olympics ended nearly 9 years ago, but the party carries on. The hills and streets echo with languages and accents from around the globe.
Our Saskatchewan friends, Joe and Carla, are gung ho: first in line for the 8:30 a.m. gondola opening and last down the hill for après ski festivities. They frequent the blue runs (easily logging over 20,000 vertical feet in a day). I enjoy these cruising runs but find I lack speed restraint – and my aging bones aren't up for a high-velocity crash. My new passion is tree skiing, a slower but more rewarding, methodical way of descending the hill.
And that's how my encounter with the Whistler precipice happened.
Arcing headfirst, I careened down the snowy cliff-face, employed an unintended somersault and landed flat in the middle of a cat track.  I lay still, a puddled mess, piecing together the previous few moments of existence.
Miraculously, I was unscathed. My skis and poles were jammed part way up the cliff, deeply scathed. I climbed up, retrieved my battered equipment and tentatively skied down to the chairlift where my Saskatoon acquaintances awaited. It was they who had suggested I might enjoy that treacherous black trail.
"How was the run?" asked Joe.
"I wouldn't recommend it," I said, emptying snow from inside my goggles.
That night we relaxed in front of a roaring fire, enjoying the view across Nita Lake and the glowing mansions fronting Whistler.
In the morning we bid adieu to our prairie friends and our Whistler digs, packed the Subaru and, avoiding the congested Vancouver corridor, took an alternate route home, north up Hwy 99 through Pemberton and down the narrow, perilous pass into Lillooet and thence back onto Hwy 1 at Kamloops. En route I had a rather close call with a cliff. But that's another story.
Gerry Feehan QC practised law in Red Deer for 27 years before starting his second life as a freelance travel writer and photographer. He says that, while being a lawyer is more remunerative than travel writing, it isn't nearly as much fun. When not on the road, Gerry and his wife Florence live in Red Deer and Kimberley, BC. Todayville is proud to work with Gerry to re-publish some of his most compelling stories from his vast catalogue developed over more than a decade of travel.
Thanks to these great partners for making this series possible. Click on their ads and support local businesses.
Click to read an excellent story about the Turks and Caicos or Hana Hawaii
7 Exciting Excursions To Take in Canada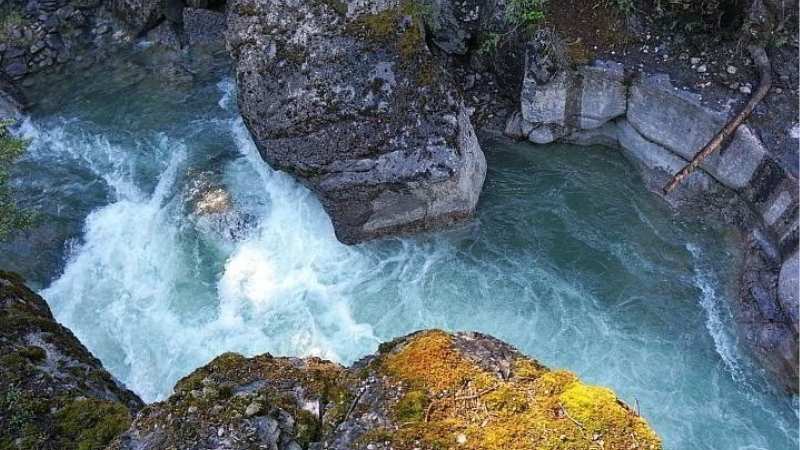 As we await the lifting of lockdowns, let's dream a bit about travel.
7 Exciting Excursions To Take in Canada
Whether you live in Canada or plan to visit from another country, there are plenty of fascinating things to see and do. Canada is the second-largest country in the world in total area, so it would probably be impossible to see every part of it in a single lifetime. Therefore, here are some of the most worthwhile things to see and do across the breadth of this beautiful and welcoming country.
1. Vancouver
Vancouver is located on the West Coast of Canada. It is accessible by water via all inclusive cruises and by train, bus, and automobile as well. Vancouver offers multiple opportunities for fun excursions. You can tour the Canadian Rockies, take the Sea to Sky Gondola to Whistler for some skiing, or go whale watching from the southern end of Vancouver Island.
2. Jasper National Park
In Alberta, you can find one of the best outdoor attractions in Canada: Jasper National Park. Covering 4,200 square miles, or 11,000 square kilometers, it is home to mountains, waterfalls, lakes, and springs. Points of particular interest in Jasper National Park include the Columbia Icefield glaciers and Maligne Canyon, which becomes an otherworldly realm of frozen waterfalls and ice caves with cold temperatures.
3. Churchill
Churchill is a small community located on the banks of Hudson Bay in northern Manitoba. It is known as the polar bear capital of the world, and you can indeed see polar bears there during their annual migration. However, Churchill also offers opportunities to see other natural wonders. In the summer, you can see beluga whales as they travel to their calving grounds in the estuary of the Churchill River.
Because Churchill is so close to the North Pole, winter nights get very long. This combined with a lack of light pollution makes it a good place to observe the aurora borealis, which appears when solar activity is high. Bear in mind, however, that there is no way to guarantee that the northern lights will be visible during your visit.
4. Niagara Falls
Niagara Falls is located on the border between Canada and the United States. It is a short distance away from the city of Toronto in the Canadian province of Ontario. Though one of the most famous waterfalls in the world, Niagara is poorly understood by many. Most people do not know that it actually consists of three different waterfalls. You can see them all from the best possible vantage points by booking a tour.
5. Quebec
Once a French colony, Quebec is the main francophone center of Canada. The French influence is still very strong in Quebecois language, culture, and architecture, so a trip to Quebec is a little like taking a mini-European vacation without going too far from home. You can see majestic waterfalls and quaint little villages in the idyllic Quebec countryside, or you can experience the cosmopolitan excitement of Montreal, its biggest city. Points of interest include the Old Port of Montreal via the Place Jacque Cartier and Mont-Royal Park, one of the largest greenspaces in the city.
6. Ottawa
Ottawa is the capital city of Canada but tends to get outshone by larger and more popular cities, such as Toronto, Montreal, and Vancouver. This may be to your advantage if you'd like to avoid crowds of other tourists on your excursion. Because Ottawa is the seat of Canadian government, you can visit the Royal Canadian Mint and see Parliament Hill during your visit. There are also boat tours and bus tours of the city available.
7. Maritimes
The Maritime Provinces are located on Canada's east coast, along the Atlantic Ocean. There are four maritime provinces altogether: Nova Scotia, Newfoundland and Labrador (which coincidentally lends its names to two different breeds of dog), Prince Edward Island, and New Brunswick. Each has something unique to offer, from the red rock cliffs and literary heritage of Prince Edward Island to the Cape Breton Highlands of Nova Scotia to whale watching in New Brunswick's Bay of Fundy to the world's largest fossil park in Newfoundland and Labrador.
There are many opportunities to take guided tours of notable Canadian locations. You can also explore on your own.
Read more on Todayville.
#AlohaGate – Kenney Announces UCP Resignations in Response to Outraged Albertans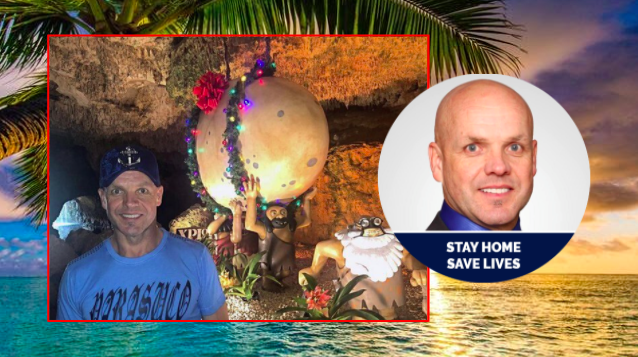 On January 4, 2020, Alberta Premiere Jason Kenney announced the resignation of a number of United Conservative Party members following the Christmas holiday abroad scandal being referred to online as "AlohaGate". This scandal, which has occupied much of the recent news coverage and trending Twitter hashtags in Alberta, has led to massive public backlash and political destabilization for the ruling provincial party. 
Political careers are often characterized by upheaval and public backlash, as politicians are required to cater to the diverse and disparate needs of the many while under constant scrutiny from the public eye. The year 2020 arguably posed an even greater challenge for political leaders, as they struggled to manage the devastating implications of the global COVID-19 pandemic. Government officials have faced constant backlash for implementing restrictions, or lack thereof, in their attempts to strike a balance between maintaining public safety and supporting the survival of the local economy.  
On December 13, many Albertans were disappointed by the Kenney administration's updated COVID-19 restrictions, which extended lockdown measures through Christmas and into the New Year. While not necessarily a surprise, these restrictions, which banned inter-household social gatherings and further discouraged non-essential travel, meant cancelled plans and a solitary Christmas for many. Difficult sacrifices were made by thousands of Albertans who were unable to spend quality time with their families, many of whom shared stories of elderly or ill family members who celebrated the holiday and rang in the New Year alone. 
Under these circumstances, countless Albertans were outraged to learn a number of staff and members of the United Conservative Party (UCP) neglected to cancel their non-essential travel plans, choosing to spend Christmas abroad with their families in international locations like Mexico, Hawaii, Las Vegas and more.
According to an article released by the Calgary Herald on January 3, "To date, nine senior government officials in Alberta have been confirmed to have travelled abroad in December."
Albertans did this Christmas has made for a rocky start to the New Year for the UCP. The apologies made by members of the government who travelled abroad over the holidays have been met with scathing responses from Albertans, who have expressed feelings of anger and betrayal at the lack of accountability shown by the province's political leaders.

In perhaps one of the most devastating responses to the controversial AlohaGate, an Alberta family expressed their anger and hurt towards the UCP government after having cancelled their own 2020 trip to Hawaii as a result of the pandemic. This was not a typical family vacation, however, and the cancellation of these plans went far beyond disappointment. The Make-A-Wish Foundation funded the Lousier family trip to Hawaii for their 9-year-old son Braeden, who suffers from Hadju-Cheney syndrome. Braeden, who has struggled with his health for his entire life, is not expected to live to see his teenage years as a result of his condition. "While the family was crushed over the cancellation of their dream vacation," Global News reported, "Lousier said the recent controversy revealing Alberta government officials travelled over the holidays has turned devastation into anger."

This is a sentiment echoed by many who have suffered loss of livelihood, decline of mental and physical health, and forced separation from family members as a result of government lockdown mandates. Simply put by the Edmonton Journal, "The moral authority that the Kenney government must wield in convincing Albertans to obey public health recommendations is now severely diminished by the apparent double standard." 
Jason Kenney's initial response to the scandal, in which he condemned the actions of those who travelled abroad during the holidays but neglected to impose any disciplinary action against them, was met with major public backlash. Following his address, a torrent of responses from the public labeling Kenney a coward, among other things, and asking him to step down as Premiere flooded the Internet. Many used the hashtag #resignkenney in addition to others such as #alohagate and #alohallard.  
On January 4, Premiere Jason Kenney released a statement declaring he was "listening to Albertans who are sending a clear message that they want real consequences for these actions". Therefore, as of January 4, 2020, he has accepted a number of resignations from the individuals who "demonstrated extremely poor judgment" by choosing to travel abroad this Christmas. 
Tracy Allard, Tanya Fir, Jeremy Nixon, Pat Rehn, Jason Stephan, Tany Yao, Jamie Huckabay are among the officials who have since resigned or been demoted from their positions in Alberta's UCP government. 
For more stories, visit Todayville Calgary.