Thousands of political and business leaders gathering in Davos to promote their vision for our future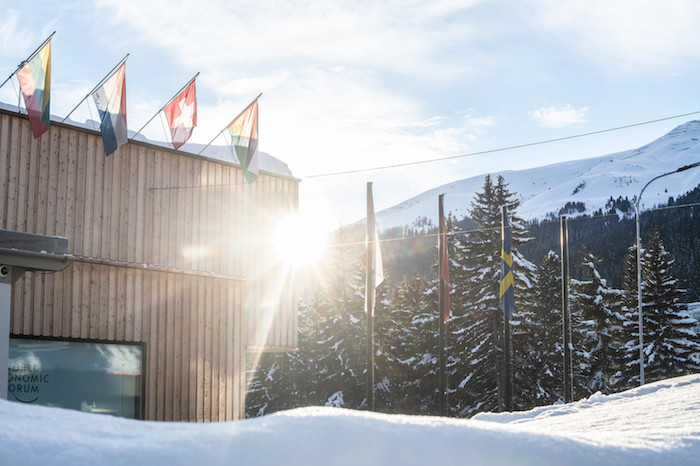 WEF social media video from 2016 that stated eight predictions about the world in 2030, including: "You'll own nothing. And you'll be happy. What you want you'll rent, and it'll be delivered by drone." – Reuters
The Annual Meeting 2023 will take place in Davos, Klosters from 16-20 January.

The theme of the meeting is 'Cooperation in a Fragmented World'.

The meeting will bring together 2,700 leaders from 130 countries including 52 heads of state/government.
Cooperation in a Fragmented World
Under the theme 'Cooperation in a Fragmented World', the Annual Meeting 2023 will bring together more than 2,700 leaders from government, business and civil society, at a pivotal time for the world.
Multiple crises are deepening divisions and fragmenting the geopolitical landscape. Leaders must address people's immediate, critical needs while also laying the groundwork for a more sustainable, resilient world by the end of the decade.
"We see the manifold political, economic and social forces creating increased fragmentation on a global and national level. To address the root causes of this erosion of trust, we need to reinforce cooperation between the government and business sectors, creating the conditions for a strong and durable recovery. At the same time there must be the recognition that economic development needs to be made more resilient, more sustainable and nobody should be left behind," said Klaus Schwab, Founder and Executive Chairman, World Economic Forum.
The programme of the 53rd Annual Meeting focuses on solutions and public-private cooperation to tackle the world's most pressing challenges. It encourages world leaders to work together on the interconnected issues of energy, climate and nature; investment, trade and infrastructure; frontier technologies and industry resilience; jobs, skills, social mobility and health; and geopolitical cooperation in a multipolar world. Special emphasis is on gender and geographical diversity across all sessions.
Top political leaders taking part include:
Olaf Scholz, Federal Chancellor of Germany; Ursula von der Leyen, President of the European Commission; Roberta Metsola, President of the European Parliament; Yoon Suk-yeol, President of the Republic of Korea; Cyril M. Ramaphosa, President of South Africa; Pedro Sánchez, Prime Minister of Spain; Alain Berset, President of the Swiss Confederation 2023 and Federal Councillor of Home Affairs; Ilham Aliyev, President of the Republic of Azerbaijan; Alexander De Croo, Prime Minister of Belgium; Gustavo Francisco Petro Urrego, President of Colombia; Félix Tshisekedi, President of the Democratic Republic of the Congo; Sanna Marin, Prime Minister of Finland; Kyriakos Mitsotakis, Prime Minister of Greece; Leo Varadkar, Taoiseach of Ireland; Maia Sandu, President of the Republic of Moldova; Aziz Akhannouch, Head of Government of Morocco; Mark Rutte, Prime Minister of the Netherlands; Ferdinand Marcos, President of the Philippines; Andrzej Duda, President of Poland; Aleksandar Vučić, President of Serbia; Samia SuluhuHassan, President of United Republic of Tanzania; Najla Bouden, Prime Minister of Tunisia.
John F. Kerry, Special Presidential Envoy for Climate of the United States of America; Avril Haines, US Director of National Intelligence; Martin J. Walsh, Secretary of Labor of the United States; Katherine Tai, United States Trade Representative; Chrystia Freeland, Deputy Prime Minister and Minister of Finance of Canada; Christine Lagarde, President, European Central Bank.
Heads of international organizations taking part include:
Antonio Guterres, UN Secretary-General; Kristalina Georgieva, Managing Director, International Monetary Fund; Ngozi Okonjo-Iweala, Director General, World Trade Organization; Jens Stoltenberg, Secretary General, North Atlantic Treaty Organization; Tedros Adhanom Ghebreyesus, Director General, World Health Organization; Fatih Birol, Executive Director, International Energy Agency; Catherine Russell, Executive Director, UNICEF; Mirjana Spoljaric Egger, President, International Committee of the Red Cross.
This year will bring about the highest ever business participation at Davos, with over 1,500 leaders registered across 700 organizations, including over 600 of the world's top CEOs form the World Economic Forum's Members and Partners, with top-level representation from sectors such as financial services, energy, materials and infrastructure, information and communication technologies. They come as governments increasingly look to business to take big ideas and put them into action quickly and inclusively. There will also be a strong representation of Global Innovators who are transforming industries, with more than 90 mission-driven leaders from the Forum's Technology Pioneers and recently launched Unicorn communities.
Leaders from civil society taking part in the meeting include:
Seth F. Berkley, Chief Executive Officer, Gavi, the Vaccine Alliance; Stephen Cotton, General-Secretary, International Transport Workers' Federation; Christy Hoffman, General-Secretary, UNI Global Union; Hindou Oumarou Ibrahim, President, Association for Indigenous Women and Peoples of Chad; Azza Karam, Secretary-General, Religions for Peace; Oleksandra Matviichuk, Nobel Peace Prize Winner 2022 and President, Centre for Civil Liberties; David Miliband, President, International Rescue Committee; Luisa Neubauer, Climate Activist, Fridays for Future Movement; Kirsten Schuijt, Director-General, WWF International; and Gurudev Sri Sri Ravi Shankar, Founder, Art of Living Foundation.
Among the new initiatives at the Annual Meeting is the Global Collaboration Village, a purpose-driven metaverse that fosters more sustainable public-private collaboration and spurs action to deliver impact at scale. The first-ever metaverse multilateral meeting hosted by the Forum will bring together experts and leaders from finance, food and retail to drive action on ocean health and seafood waste.
This year more than 160 of the Forum's civic-minded young leaders will join as members of our Global Shapers, Young Global Leaders and Social Entrepreneurs communities. We will also welcome nine Indigenous leaders bringing the knowledge and expertise of their communities to advance regional and global efforts in ecosystem restoration, inclusive trade and sustainable development.
More than 125 experts and heads of the world's leading universities, research institutions, and think tanks will join the Meeting, bringing the latest facts, insights, science, and data into the programme and the Forum's work.
The Arts and Culture programme features a number of sessions and immersive art installations on the preservation of coral reefs, displaced peoples and the global refugee crisis, gender equality and female empowerment, and global sea-level rise. It will include the 27th Annual Crystal Awards and our Cultural Leaders.
This year is the 20th anniversary of the Open Forum, which welcomes diverse people from around the world to listen and share experiences with experts and leaders on pressing issues. The theme is, Our Environment: Lessons, Challenges and Opportunities. For more information, click here.
The 53rd Annual Meeting will also be climate-neutral for the sixth consecutive year. New initiatives to boost resource efficiency and reduce emissions will build on the Forum's 2018 ISO 20121 certification for sustainable event management. Learn more about our strategy and efforts here.
---
Example of a typical session sees varied personas such as the President of Columbia and former US VP Al Gore speaking with three environmentalists, three business leaders, the President of the National Congress of American Indians, and internationally renowned cellist Yo-Yo Ma talking about "Leading the Charge through Earth's New Normal". Here is that agenda item:
—
Leading the Charge through Earth's New Normal
The world is undergoing interacting crises in food, energy, health and nature that are threatening our way of life and accelerating us towards a global catastrophe.
What visionary leadership is needed for systems thinking, transformative solutions and global collaboration to build a more inclusive, prosperous and sustainable future?
Public Speakers
Joyeeta Gupta
Professor of Environment and Development in the Global South, University of Amsterdam
Johan Rockström
Director, Potsdam Institute for Climate Impact Research (PIK)
Roshni Nadar Malhotra
Chairperson, HCL Technologies Ltd
Al Gore
Vice-President of the United States (1993-2001); Chairman and Co-Founder, Generation Investment Management LLP
Gustavo Francisco Petro Urrego
President of Colombia, Colombia Government
Marc Benioff
Chair and Co-Chief Executive Officer, Salesforce
Andrew Forrest
Chairman and Founder, Fortescue Metals Group Limited
Fawn Sharp
President, National Congress of American Indians
Gim Huay Neo
Managing Director, Centre for Nature and Climate, World Economic Forum Geneva
Britcoin? UK gets closer to launching a digital currency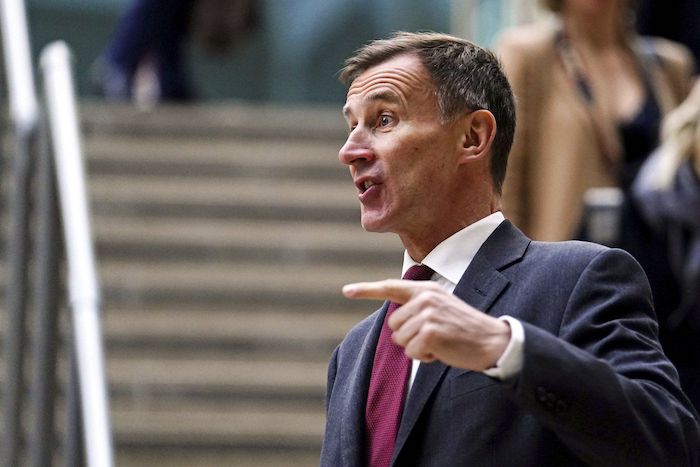 By Danica Kirka in London
LONDON (AP) — Britcoin is moving closer to reality.
U.K. authorities on Monday said British businesses and consumers are likely to need a digital version of the pound, formally asking for public comment on the idea of introducing a central bank digital currency.
Britain, home to the world's second-biggest financial center, is trailing former colonies such as Nigeria, the Bahamas and Jamaica in rolling out a digital currency. More than 80% of the world's central banks are considering launching digital currencies or have already done so, according to the consultant PwC.
"While cash is here to stay, a digital pound issued and backed by the Bank of England could be a new way to pay that's trusted, accessible and easy to use," Treasury chief Jeremy Hunt said in a statement. "That's why we want to investigate what is possible first, whilst always making sure we protect financial stability."
The call for public input comes almost two years after the Treasury and Bank of England said they were considering introducing a digital currency.
While Prime Minister Rishi Sunak suggested naming the initiative "Britcoin" when he was Treasury chief, the Bank of England has stressed that the potential currency shouldn't be confused with cryptocurrencies like Bitcoin.
Backed by the central bank, the new currency would be "reliable and retain its value over time," in contrast to cryptocurrencies that can fluctuate wildly and threaten the holdings of investors, the Bank of England says on its website.
That industry has been particularly unstable in recent months, escalating calls for greater regulation. Crypto crashes last yeartanked assets, while crypto exchange FTX's multibillion-dollar collapse and bankruptcy in November triggered fraud chargesagainst founder Sam Bankman-Fried.
The proposed digital currency would be denominated in pounds, with 10 pounds of digital currency always equal to a 10-pound note, the bank said. Held in a digital wallet, the currency could be used to pay for goods and services electronically.
Supporters of central bank digital currencies say they make digital transactions easier and cheaper and expand access to the financial system because they can be used by people who don't have bank accounts.
This is one of the reasons the Bahamas became the first country to introduce a digital currency in 2020. Nigeria and Jamaica have since followed suit, with China and more than 20 other countries running trial projects. The U.S. and European Union are considering introducing digital currencies.
But digital currencies also present risks, including cyberattacks, privacy concerns and the danger that they can be used by criminals.
Because money invested in central bank digital currencies is safer than a bank deposit, they also may draw savings away from commercial banks and weaken the financial system, critics argue.
A digital pound would have "risks but no obvious benefits," former Bank of England Gov. Mervyn King, now a member of the House of Lords, said recently.
While such digital currencies may be useful in countries that don't have effective banking systems, that's not the case in the Britain, he said.
"The government has said that it wants the U.K. to be at the forefront of innovation, crypto-assets and fintech, but we need to be selective and not driven by a misplaced enthusiasm for all things crypto," King said.
Experts raise concerns as Nigeria limits cash withdrawals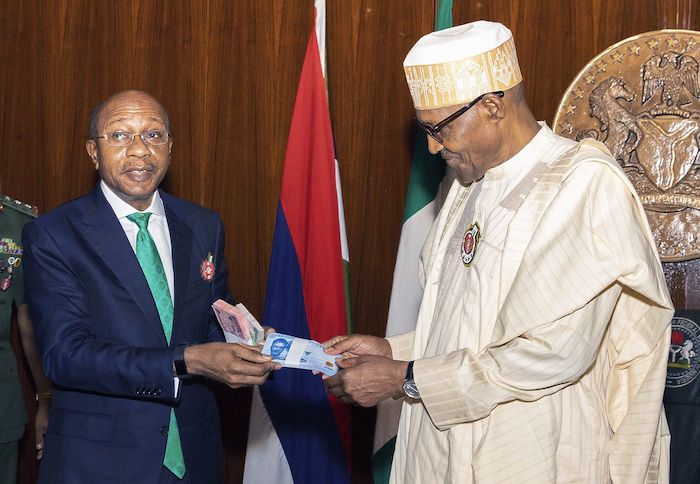 By Chinedu Asadu in Abuja
ABUJA, Nigeria (AP) — Experts on Wednesday raised concerns over a new policy announced by the Central Bank of Nigeria that heavily limits withdrawals of money in a push for a cashless economy.
The monetary policy, which applies to ATMs, banks and cash back from purchases, follows the launch of the West African nation's newly designed currency notes to control the money supply.
The central bank limited weekly over-the-counter cash withdrawals to 100,000 naira ($225) for individuals and 500,000 naira ($1,124) for corporations, with a processing fee required to access more.
When the policy takes effect in Jan. 9, ATMs will no longer dispense Nigeria's high denominations of 1,000 naira ($2.25) and 500 naira ($1.10) while withdrawals from ATMs and point-of-sale terminals also will be limited to 20,000 naira ($45) daily.
"In compelling circumstances, not exceeding once a month, where cash withdrawals above the prescribed limits are required for legitimate purposes, such cash withdrawals shall not exceed 5,000,000 naira ($11,236) and 10,000,000 naira ($22,471) for individuals and corporations, respectively," said Haruna Mustafa, the bank's director of banking supervision.
Policymakers say the withdrawal limits and recent monetary initiatives from the central bank would bring more people into the banking system and curb currency hoarding, illicit flows and inflation.
But analysts worry that with digital payments often unreliable in Nigeria, the initiative could hurt daily transactions that people and businesses make.
"The policy is intended to cause discomfort, to move you from cash to cashless because they (the central bank) have said they want to make it uncomfortable and expensive for you to hold cash," economic analyst Kalu Aja said.
"That is a positive for the CBN (because) the more discomforting they are able to achieve, the more people can move," Aja said.
In Nigeria, the majority of people work in the informal sector — mainly activities outside of the legal framework and government regulation such as farming, street and market trade, and public transport. The economy is heavily dependent on this sector, and cash is usually preferred for transactions because many lack bank accounts.
Only 45% of adults in Nigeria have accounts with regulated financial institutions, according to the World Bank. In the absence of bank accounts, point-of-sale terminals have emerged as one of the fastest-growing areas of financial inclusion in the country.
Through the withdrawal limits, the central bank is "directly attacking" such agency banking services and "people will essentially begin to hoard their money," said Tunde Ajileye, a partner at Lagos–based SBM Intelligence firm.
"It is not going to drive people to start to try doing electronic transactions. On the contrary, it is going to move people away from the financial institutions," he said.