There's no free lunch.. But an O'Toole Conservative Government will pay for half of yours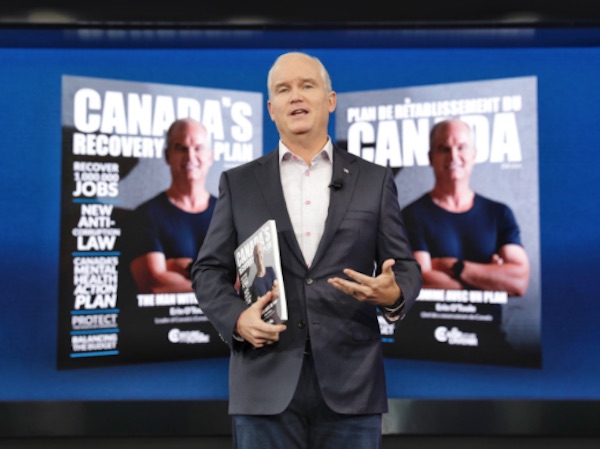 News Release from The Conservative Party of Canada
Hon. Erin O'Toole, Leader of Canada's Conservatives, released his plan to introduce a Dine and Discover program to support the tourism and hospitality sectors.
"The COVID-19 pandemic has had a disastrous effect on Canada's tourism and hospitality sectors," said O'Toole. "A Conservative government will act quickly to recover the one million jobs lost during the pandemic and help these businesses get back on their feet."
Through Canada's Recovery Plan, a Conservative government will introduce a Dine and Discover program to encourage Canadians to support these hard-hit sectors. This initiative will:
Provide a 50 per cent rebate for food and non-alcoholic drinks purchased for dine-in from Monday to Wednesday for one month, once it is safe to do so, pumping nearly $1 billion into these sectors.
Launch the Explore and Support Canada initiative with a 15 per cent tax credit for vacation expenses of up to $1,000 per person to encourage Canadians to vacation in Canada in 2022, helping the tourism sector get back on its feet.
Eliminate the Liberal escalator tax on alcohol.
"We will help Canadians deal with the rising cost of living, while supporting those who work in our hospitality sector," said O'Toole.
If you don't care about securing support for Canada's tourism and hospitality sectors, you have three parties to choose from in this election. If you do, then there is only one choice – Canada's Conservatives.
Backgrounder
To get Canadians back to work, the federal government needs to focus on helping the hardest-hit sectors, including the hospitality and tourism sectors. To support these sectors, Canada's Conservatives will introduce a new Dine and Discover program.
"Dine": Restaurant refund initiative
Once it is safe to do so, Canada's Conservatives will support the recovery of the restaurant sector by providing a 50 per cent rebate for food and non-alcoholic drinks purchased for dine-in service from Monday to Wednesday.
Modelled on a similar program in the United Kingdom, this initiative will encourage Canadians to get back into restaurants on days of the week when restaurants tend to have excess capacity.
The customer will immediately receive the rebate, which will appear directly on the bill. Businesses will receive their rebate from the Canada Revenue Agency (CRA) within days of submitting the claim through a CRA portal similar, to that used for emergency business supports.
There will be no limit on the number of times that an individual customer may use the program, but the program would cover a maximum meal cost of $35 per patron per visit. The program will apply to a wide range of establishments, including but not limited to restaurants, pubs, bars, coffee shops, and canteens.
This will support workers by injecting nearly $1 billion into the restaurant, hospitality, and tourism industries.
"Discover": Explore and Support Canada initiative
Canada's Conservatives will establish an Explore and Support Canada initiative to encourage Canadians to support the recovery of the Canadian tourism and hospitality sectors. Conservatives will create a refundable 15 per cent tax credit for vacation expenses of up to $1,000 per person for Canadians to vacation in Canada in 2022.
For a couple, this would mean savings of up to $300 on their next family trip if they vacation in Canada.
Eligible expenses would include:
Accommodations, including hotels, motels, and other short-term rentals;
Restaurant meals, including delivery fees and tips;
Entry fees to attractions, parks, cultural events, museums, festivals, sporting events, and other attractions; and
Travel, including car rentals, RV rentals, bus rides, taxi rides, airfare, tolls, and parking.
This program will benefit Canadian workers in hotels, restaurants, airlines, festivals, museums, and a wide range of businesses in the tourism and hospitality industries.
This will support workers by injecting over $1.5 billion into these sectors.
Quick Facts:
Restaurants employ 1.2 million Canadians and contribute $95 billion to GDP.
The Canadian tourism industry supports 1.8 million jobs and contributes $102 billion to GDP.
About 533,000 workers in the tourism industry lost their jobs in 2020.
Kenney tells his radio show that word on more inflation support could come next week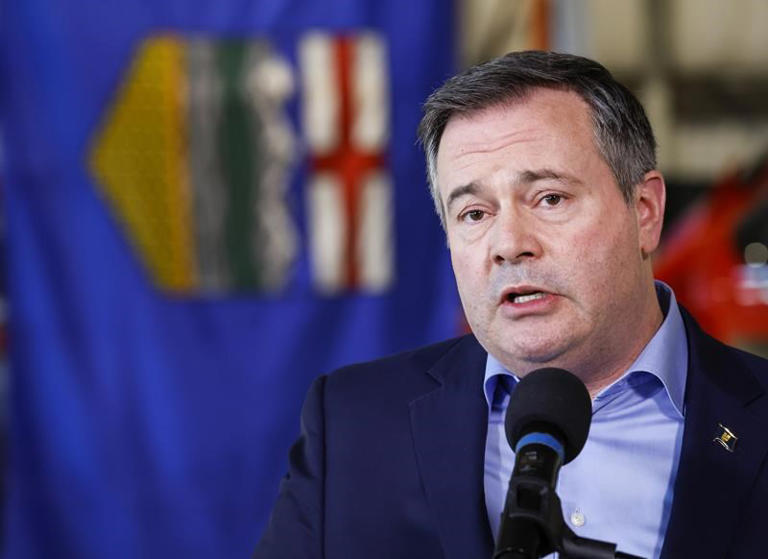 EDMONTON — Alberta Premier Jason Kenney has indicated his United Conservative government will reveal details next week about additional support to help people deal with high inflation.
Earlier this week when Finance Minister Jason Nixon announced a $3.9 billion surplus at the end of the 2021-22 fiscal year ending March 31, Nixon said one of the goals was to examine further ways to help Albertans get through the current stretch of rising prices.
The province already cut its share of the gasoline tax earlier this spring and $150 in electricity rebates will soon flow to cushion the impact of inflation.
On Saturday, while responding to a question about inflation that was put to him by a caller on his provincewide phone-in radio show on CHQR and CHED, Kenney said there will be an announcement about more support, which he believed would come this week.
He did not elaborate on what the measures might be, and a spokesman did not immediately respond when emailed for details.
Kenney told his radio audience there are several explanations for high inflation, including federal monetary policy and large federal deficits, as well as energy shortages linked to Russia's invasion of Ukraine.
"Anyone who says there's just one simple explanation is fibbing," Kenney said.
"I think most of the experts hope, or project, this will start to come off next year, but we're probably in for a few more months of high inflation."
Kenney said he agreed with federal Conservative leadership contender Pierre Poilievre's assertion that the Bank of Canada was fueling inflation by, as Kenney put it, "printing tens and tens of billions of dollars of new fiat currency."
Poilievre has threatened to fire Bank of Canada governor Tiff Macklem if elected prime minister.
Alberta's bread-and-butter oil and natural gas industries have soared in recent months as global economies ramped up while pandemic measures receded and Russia's invasion of Ukraine disrupted worldwide energy supply.
Nixon said another plan for the windfall is to build up the province's $18.7 billion savings nest egg – the Alberta Heritage Savings Trust Fund.
Shannon Phillips, finance critic for the Opposition NDP, said after the windfall was announced that the government is failing to deliver on promised funding for a range of public services, from education to ambulance response.
Kenney said Saturday that the surplus wouldn't have occurred if his government hadn't "exercised spending restraint."
"One of the problems in modern Alberta is when we get an oil boom, we track our spending up and we spend what comes in. And then when our revenues come down, taxpayers are left holding the bag with debt," he said.
This report by The Canadian Press was first published July 2, 2022.
The Canadian Press
North American stock markets wrap up brutal quarter and first half of 2022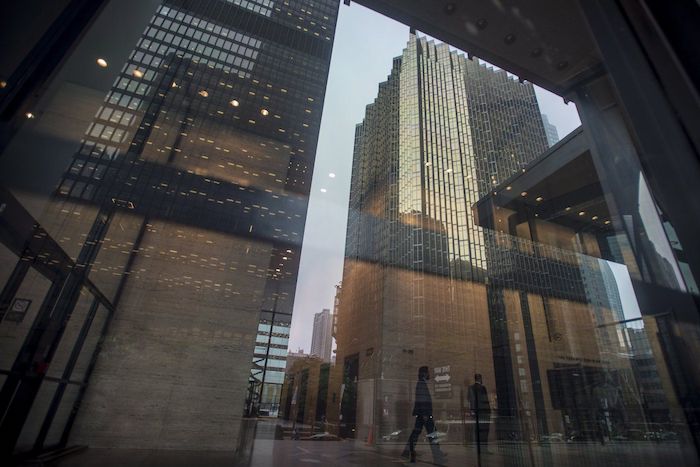 By Ross Marowits in Toronto
Allan Small said the first half of 2022 has proven to be the worst run of his 25-year investment career.
Canada's main stock index concluded its weakest quarter since before the pandemic while U.S. markets endured their worst six-months runs in decades on fears that rising interest rates will throw the economy into recession.
"As we hit the mid-point of the year, when you look back I think the first part of the year will be known for just a bloodbath in the markets," the senior investment adviser at IA Private Wealth said in an interview.
The S&P/TSX composite index closed down 217.28 points to 18,861.36 to end the quarter off nearly 14 per cent for the biggest decrease since December 2019. The TSX is closed Friday for Canada Day while U.S. markets will be closed Monday for Independence Day.
In New York, the Dow Jones industrial average was down 253.88 points at 30,775.43. The S&P 500 index was down 33.45 points at 3,785.38, while the Nasdaq composite was down 149.15 points at 11,028.74.
The TSX is down 11 per cent so far this year, while the Dow is down 15 per cent, the S&P 500 is off 20.6 per cent for the worst six months in 50 years and Nasdaq fell a record 29.5 per cent.
"I don't remember a year that started off the six months this poorly," said Small.
Soaring inflation has been stoked by Russia's invasion of Ukraine while supply chain bottlenecks have been accentuated by China's COVID-19 lockdowns.
While markets endured steep declines in the past due to COVID-19 and the financial crisis, they were always followed by people buying the dip. This time, many investors remain on the sidelines after getting hammered and unsure about when markets will bottom out.
Economic data out of the U.S. on Thursday said core inflation numbers, the Fed's preferred inflation measure, rose 4.7 per cent in May. That's 0.2 of a per cent lower than April but still around 40-year highs.
In Canada, economic growth slowed in April to 0.3 per cent, while a preliminary estimate for May suggests it likely contracted 0.2 per cent. The U.S. previously said its economy slipped 1.6 per cent in the first quarter.
A negative number in the second quarter will mean the U.S. economy is technically in recession. But Small said many people think the economy is already there and that Canada is either in recession or about to go into one.
Small said he wouldn't be surprised to see markets rise during a recession in anticipation of things getting better, with inflation moving down after peaking.
Real estate and utilities were the lone sectors in positive territory Thursday in a broad-based slump with six of nine sectors falling by more than one per cent.
Health care led the declines, losing 4.1 per cent with Canopy Growth Corp. plunging 18.5 per cent after the pot producer announced a convertible notes exchange.
Materials lost 3.6 per cent on a drop in metals prices, particularly copper.
The August gold contract was down US$10.20 at US$1,807.30 an ounce and the September copper contract was down 7.1 cents at US$3.71 a pound.
"Whenever you have fear of a recession, those types of metals which are used to build homes and build things, the fear is that you're not going to need to use as much of these building materials," Small said.
Energy lost 1.7 per cent on lower prices with crude oil dropping as Advantage Oil & Gas Ltd. shares were down six per cent.
The August crude contract was down US$4.02 at US$105.76 per barrel and the August natural gas contract was down US$1.07 at US$5.42 per mmBTU.
The Canadian dollar traded for 77.60 cents US compared with 77.65 cents US on Wednesday.
Shopify Inc. decreased 5.6 per cent to push technology lower while Laurentian Bank fell 2.5 per cent to lead a drop in the heavyweight financial sector.
Small is hoping for a better second half of the year after central banks conclude their aggressive interest rate hikes to tame soaring inflation.
"I don't know if we're going to make back enough to get us in the green for the year, but I'm hopeful that we'll see a positive second half and we'll make back some of the losses."
This report by The Canadian Press was first published June 30, 2022.
Companies in this story: (TSX:AAV, TSX:WEED, TSX:LB, TSX:SHOP, TSX:GSPTSE, TSX:CADUSD=X)