The UnDad turns family life into art
Trent Wilkie has been an actor, a writer, a producer, a journalist and a wilderness guide. But the hardest job he's ever had is being a parent.
The UnDad Podcast gives the father of two a chance to explore the highs and lows of raising tiny humans, and the bigger topic of family and how it forms us.
Sometimes he interviews someone about being a parent or what it was like to be a kid; sometimes we get a piece of his endlessly creative mind with original stories and soundscapes; and sometimes we get a window into his home life through cameos by his wife Elizabeth and his children, ages two and four.
"My biggest influence is my wife," he says. "She sets me straight and keeps me focused."
The UnDad was named best podcast and best family blog in last year's Best of Edmonton survey. Here's a bit more about the father of the show:
Q. What will people get out of listening to your podcast?
A. It is not only a parenting podcast, it is an art piece. It is more about existing than selling a product. I create, and this is one of my favourite mediums.
Q. What podcasts do you listen to and why?
A. I listen to Revisionist History, Reply All, and The Last Podcast On The Left. They are entertaining. It isn't so much the content, but the way it is served. That is the magic spot.
Q. What is the most interesting comment you've received from a listener?
A. "My husband was worried about being on your podcast, but I'd like to say thank you. He answered questions that were meaningful, that respected his position in life. You offered him an outlet, that is awesome."
Q. Do you have any unusual hobbies or talents that would surprise your listeners?
A. I have been a canoe guide for 10 years. I've written for the CBC, Fangoria, and countless other high-profile publications. I've done a lot. It has made me who I am.
Q. If you could have any guest on your podcast, who would you choose?
A. I'd like to have Stephen King or Cormac McCarthy.
Q. Write your own epitaph — what would it say?
A. 'Tis a fearful thing to love what death can touch.
Q. What has been your favourite episode so far?
A. I like two: the interview with Gaia Willis and one titled I Love The Rain. The interview with Gaia is my bread and butter. Pure journalistic anthropology. The other is an artistic soundscape that I conceptualized on my own and brought to life.
Be sure to connect with The UnDad on Facebook, Instagram and Twitter.
Each week Todayville will introduce you to members of the Alberta Podcast Network so you can learn more about the many podcasters in Alberta. You can find The UnDad and dozens of other shows at albertapodcastnetwork.com.
About Alberta Podcast Network
The Alberta Podcast Network, powered by ATB, is on a mission to:
Help Alberta-based podcasters create podcasts of high quality and reach larger audiences;
Foster connections among Alberta-based podcasters;
Provide a powerful marketing opportunity for local businesses and organizations.
Alberta Podcast Network Ltd. is pursuing this mission with funding from ATB Financial and support from other sponsors.
Line 5 shutdown 'draconian,' both sides must consider 'imperfect' alternatives: judge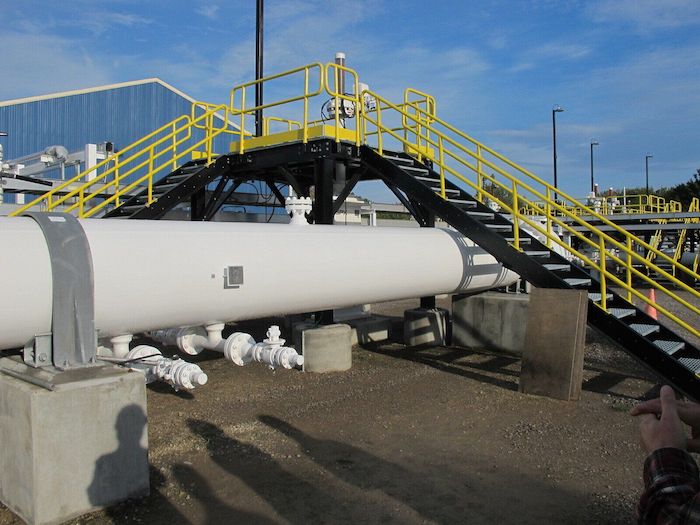 Washington – A judge in Wisconsin is ordering Enbridge Inc. and an Indigenous band to confer about "imperfect" alternatives to shutting down the cross-border Line 5 pipeline.
District Court Judge William Conley calls the prospect of shutting off the line "draconian" and wants Enbridge and the Bad River Band of the Lake Superior Chippewa to explore other options.
Conley also rejects outright Enbridge's request that the band be ordered to allow the company access to its tribal lands in order to perform inspections and maintenance on the line.
He says the trial evidence has not shown that the band is violating a 1977 bilateral treaty on pipelines by rejecting the company's proposals to fortify the line, which crosses their territory in Wisconsin.
In September, Conley denied Bad River's motion for a summary judgment that would have shut down the pipeline, citing potential economic and foreign policy implications.
Today's ruling calls on both sides to meet before Dec. 17 to find a solution that would mitigate the risk of a near-term spill without closing the pipeline down.
The band has yet to propose a potential solution that would not require a total shutdown, Conley writes, a prospect he describes as "draconian injunctive remedies."
"The court must consider what alternative steps, however imperfect (particularly in the longer run), would reduce the risk of an oil spill in the near term," the decision reads.
If possible, those steps should also preserve the operation of Line 5 "for those areas of the United States and Canada that currently depend on it."
This report by The Canadian Press was first published Nov. 28, 2022.
E3 Lithium gets $37M from feds to support oilfield lithium extraction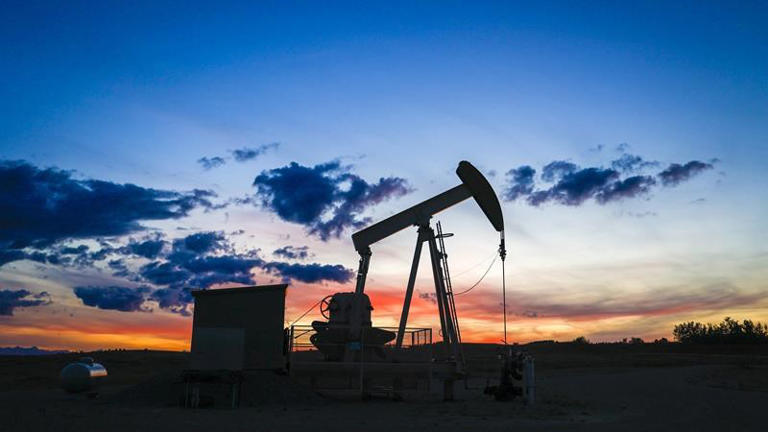 CALGARY — An Alberta-based company aiming to extract lithium from the province's old oilfields has received $37 million from the federal government.
E3 Lithium has developed a technology to extract lithium, a light metal used to make EV batteries, from oilfield brines.
E3 Lithium has already drilled test wells within Alberta's historic Leduc oilfield region. It aims to have a field pilot project up and running next year.
Imperial Oil Ltd. has also invested in E3 Lithium and is providing technical and development support for the company.
The federal government has identified lithium as a focus of its $3.8-billion, eight-year critical minerals strategy.
The goal is to create a domestic supply chain for electric vehicles, boosting the economy while tackling greenhouse gas emissions at the same time.
This report by The Canadian Press was first published Nov. 28, 2022.
Companies in this story: (TSX:TKTK)
The Canadian Press