The Tragic Story Of A 14-Year-Old Vaccine Myocarditis Victim — One Of Umpteen Males Misinformed By Health Authorities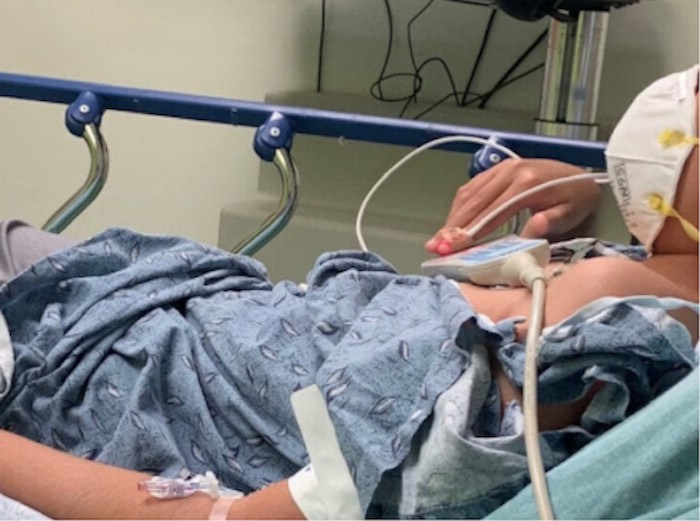 Vaccine myocarditis is not trivial, mild, or "rare." In young men, it's a far greater risk than Covid hospitalization and death.
Read Part 1 and Part 2 of my investigative vaccine myocarditis series.
---
On May 12th of last year, school teacher Emily Jo took her 14-year-old son Aiden to get his first Pfizer vaccine dose. The public health authorities and her son's pediatrician unanimously recommended vaccination, prompting her decision. She knew that mRNA shots caused some number of adverse events, like all vaccines, but was re-assured by the CDC and White House's public recommendation.
"The talk amongst the mainstream medical community was that vaccine myocarditis was mild and that this was very rare," she told me.
At that time, despite alarming heart inflammation reports from Israel, the CDC publicly claimed to have found no signal of myocarditis after "intentionally" investigating over 200 million administered doses.
Moreover, Emily Jo was never warned of the myocarditis risk or informed about the risk-benefit profile.
"When I took Aiden to get his vaccines at the drive-through vaccination site, there was no warning about myocarditis. We were not counseled about any side effects to be aware of," she said.
In the name of public safety, scientific innovation, and personal health, Emily Jo sent out a celebratory tweet proclaiming she and her family are "so thankful" their teenage son was able to get vaccinated.
However, her pride and relief turned out to be tragically short-lived. Two days after her son's second vaccine dose (which he got a month after his first), he ended up in the hospital after experiencing intense chest pain. He was moved to a room on the acute cardiac floor where he was found to have elevated troponin levels (a key sign of heart damage) and an abnormal electrocardiogram. Every doctor Emily Jo spoke to at the pediatric hospital Children's Healthcare of Atlanta confirmed her son had vaccine-induced myocarditis.
Given her son's dire condition, Emily worried Aidan might die or suffer from a catastrophic injury. Thankfully, after four distressful days at the hospital, Aidan troponin levels returned to baseline and he was discharged. However, this didn't mean he could return to his normal life. Aidan was unable to do physical activity for six months. Sports, hikes, and other forms of exercise were deemed too dangerous for his heart — a typical consequence of myocardial injuries.
"I had no idea how life altering 'mild' myocarditis actually is. I have a very hard time with the label 'mild' for anything that requires hospitalization and months of inactivity," Emily Jo said.
The most serious concern with Aidan's vaccine injury isn't the harrowing experience itself, but the frequency at which it occurs. Virtually any substance or medication will produce a diverse range of reactions across the human population. As Sam Harris has correctly noted, if you administer peanuts to everyone, there will be some number of fatalities and cases of anaphylaxis.
The rare incidence of life-threatening anomalies doesn't mean that peanuts produce a net harm or should be banned altogether. Tragic interactions with any kind of externality are often exaggerated and exploited to justify irrational ideological agendas. For example, Minneapolis officer Derek Chauvin's treatment of George Floyd paved the way for radical "Abolish the Police" initiatives.
In the case of COVID-19 vaccines causing myocarditis, we aren't dealing with trivial ratios of one in a million or even one in ten thousand. Among the most robust data we have—according to Dr. Tracy Beth Hoeg (Florida Health department) and Dr. Marty Makary (Johns Hopkins University)—is from Dr. Katie Sharff (who had her young son vaccinated) and colleagues, who analyzed a wide database from Kaiser Permanente.
Dr. Vinay Prasad on the Kaiser Permanente study
---
Going beyond other study methods, Sharff found a number of vaccine myocarditis cases that weren't explicitly labelled as such or were outside the parameters of the CDC's vaccine safety search. After performing an exhaustive search of the Kaiser medical records, Sharff and colleagues found a 1 in 1,862 rate of myocarditis after the second dose in young men ages 18 to 24. For boys ages 12 to 17, the rate was 1 in 2,650. Countries with active surveillance monitoring of medical data (which suffer from far less under-reporting than the passive system in the U.S)—such as Hong Kong—show virtually identical figures. The risk of vaccine-induced myocarditis remains elevated for men up to the age of 40.

Tracy Høeg, MD, PhD @TracyBethHoeg
If the best study we have (Hong Kong) says post-vax dose 2 myocarditis occurs in 1/2680 12-17 yo boys & Nordic & French studies say myocarditis post moderna is 3.3-3.7x more common than pos Pfizer, that would give a post dose 2 moderna myo rate of 1/724-812 in 12-17 yo males
11:26 PM ∙ Jul 19, 2022
---
4,232Likes1,861Retweets
One need not be an anti-vaccine conspiracy theorist to recognize these figures are alarmingly high.
Historically, vaccines with adverse event profiles far lower — but still deemed far too high — than the mRNA myocarditis signal have been withdrawn. The 1976 swine flu vaccine was pulled back because of a 1 in 100,000 risk of Guillain-Barre Syndrome.
An approximate 1 in 3,000 risk of vaccine myocarditis in young males would only be favorable in a cost-benefit analysis wherein the risk of disease would be considerably serious.
The pre-vaccine Covid infection fatality rate for people under 30 was 0.003%.
The vaccine myocarditis risk after dose two (0.03%) is ten times higher than the fatality rate.
Today, since the vast majority of young Americans have been previously infected with Covid once or twice, the calculus has shifted. Putting aside the question of whether it makes sense for unvaccinated people to get the primary series targeting outdated variants, the myocarditis risk (in young males) from even one dose eclipses that of hospitalizations from re-infection. Josh Stevenson — a data analyst who has co-authored multiple peer-reviewed studies on vaccine myocarditis — has designed the following bar graph comparing risks:
Using Covid hospitalization statistics instead of deaths is a more accurate comparison since Covid deaths are virtually nonexistent in healthy, young populations. Still, the differences are massive. For example, the risk of myocarditis from dose one in males ages 18-24 is 15 times higher than hospitalization from Covid re-infection. For dose two, the risk differential is a stunning 61 times greater.
Unless a young male is immunocompromised, obese, or suffering from other serious health conditions, taking any mRNA Covid vaccines carries far more risk than benefit. The best data indicate this is a fact — though this is hardly considered in mainstream media.
***
Cases such as Aidan's have prompted many honest voices in the public health community to reflect on the CDC's top-down vaccine recommendations. Dr. Anish Koka—a renowned cardiologist with his own clinic in Philadelphia—believes medical experts should have been "more careful about recommending this to low-risk patients from the very outset."
As he explained to me over email, "Clinical myocarditis is never mild—a recent paper of 12–29-year-olds found 25% of myocarditis patients end up in the ICU, and 1 patient needed ECMO (a modified heart lung machine) to stay alive."
"The long term impacts of the persistent scars that are apparent in follow-up on cardiac MRI are also unknown," he added.
Koka believes it was "apparent by April (of 2021) there was a real safety signal," and he questions why public health authorities "didn't make decisions starting then to at least inform the public about this potential side effect at that point. "
Instead of mitigating risks by further spacing vaccine doses, recommending Pfizer over Moderna, and being honest about near-zero risks of severe outcomes in younger, healthy groups, Big Pharma in collusion with the government recklessly opted for universal decrees.
Looking back on the CDC and Food and Drug Administration's (FDA) possible negligence and recklessness, Khoka stated the harm perpetrated was "unconscionable."
More and more medical professionals are now speaking out on the strong likelihood that vaccine-induced myocarditis seems to occur at a rate that far exceeds deaths and hospitalizations in healthy, naturally immunized men under 40. Johns Hopkins public health professor Marty Makary recently wrote in a tweet:
"Last y[ea]r, the NEJM described a 22-yr-old that died from vax-induced myocarditis & I've heard of many more cases. I have never heard of a young healthy person with nat[ural] immunity dying from Covid. Our gov't doctors have not been honest about the risks:benefit in young healthy people."
Marty Makary MD, MPH @MartyMakary
Last yr, the NEJM described a 22-yr-old that died from vax-induced myocarditis & I've heard of many more cases. I have never heard of a young healthy person with nat immunity dying from Covid. Our gov't doctors have not been honest about the risks:benefit in young healthy people.
2:00 PM ∙ Sep 27, 2022
---
3,429Likes1,124Retweets
I had been frankly hesitant to make such a statement since it isn't scientifically rigorous, but since this topic is becoming less taboo, I will say it now: I have heard (without deliberately seeking) of several vaccine myocarditis cases in healthy, young people but have heard of zero hospitalizations and deaths.
This observation is in line with real-world statistics. According to UK databefore Omicron—when the virus was deadlier—the COVID-19 death rate was just over 0.001 percent in unvaccinated 30-year-olds. For unvaccinated people in their 20s, the risk was more like 0.0001 percent. Hospitalization figures (from, not with COVID-19) are similarly infinitesimally low. Compare that with a vaccine myocarditis risk of 0.03 percent in young men.
It makes little coherent sense why young males were not only permitted and recommended to get the mRNA vaccine series, but mandated by the state (as I wrote at length here). This injustice is even more egregious now that we know vaccines confer little to no long-term protection against infection.
Aidan's mother recently came across a new scientific paper showing dismal vaccine efficacy in adolescents and tweeted the following:
Thinking about the fact that Aidan got myocarditis for 30.6% transient efficacy is pretty infuriating…This Pfizer vaccine was initially sold as 95% effective. Big change.
Fast-forward to today, Aidan is far from his physical condition before getting double-vaccinated. After advising him against even going on for a walk for the first four months post-vaccination — and eventually allowing a return to exercise after six months — Aidan's cardiologist has cleared him for all physical activity. However, "he tires more easily and has lower endurance," Emily says.
"He used to be able to run around and play for hours….now it's like 20-30 minutes and he gets exhausted," she added.
More than a year later, Aidan is still recovering from a vaccine that had little to provide him in the first place. Though some have shamed Emily for getting her son vaccinated, she is hardly to blame for trusting in taxpayer-funded health agencies whose sole function is to keep the public healthy and safe.
In light of the FDA and CDC's outrageous push to vaccinate everyone with the new "bivalent" booster—despite explicitly "unknown" myocarditis risks—hopefully more people will wake up and re-evaluate their blind faith in institutions who have far abandoned their ostensible mission of keeping us safe and healthy.
---
Rav Arora is a 21-year-old, independent journalist formerly writing for top publications such as The Globe and Mail and New York Post before critically covering vaccines and state mandates. Please consider supporting his fearless journalism, focusing on tragic stories of vaccine myocarditis, by becoming a paid subscriber. Read his in-depth vaccine myocarditis series here.
Consider becoming a paid subscriber to help fund future vaccine injury investigations:
Thank you for reading Noble Truths with Rav Arora. This post is public so feel free to share it.
FOIA Doc Shows BioNTech Founders Postdated Start of C19 Vax Project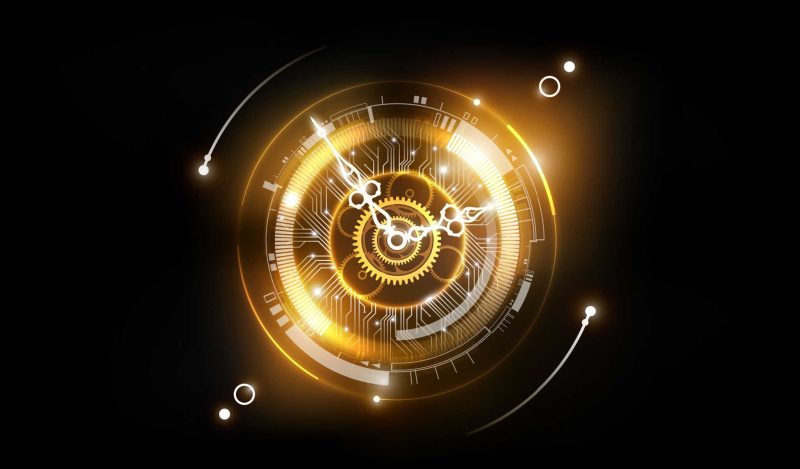 BY
ROBERT KOGON
As noted in my last article on BioNTech's "brazen" avoidance of safety testing of its Covid-19 vaccine, BioNTech founders Ugur Sahin and Özlem Türeci claim in their book The Vaccine that the company's Covid-19 vaccine project got underway on January 27, 2020. But documentary evidence released in response to a FOIA request (and included in the so-called "Pfizer documents") shows that this is not true and that the company had in fact already begun preclinical, i.e. animal, testing nearly two weeks earlier, on January 14.
BioNTech R&D STUDY REPORT No. R-20-0072 is available here. The report is also referenced and discussed in an FDA submission on the preclinical study program that is available here. The below screenshot shows the study dates from p. 8 of the report.
In the book, Sahin claims furthermore that he only even became interested in the outbreak in Wuhan on January 24, after reading an article in the German weekly Der Spiegel (p. 4) and/or a submission to The Lancet (p. 6). But look again at the study dates above. BioNTech had already completed the first preclinical study for its Covid-19 vaccine the day before!
January 24, 2020 was a Friday. On Sahin's account, he took the decision to launch his Covid-19 vaccine project over the weekend and unveiled his plans to his collaborators at BioNTech's headquarters in Mainz, Germany on the following Monday: January 27 (ch. 2 passim and p. 42; see screencap below).
Sahin claims (p. 33) that it was at this January 27 meeting that he asked BioNTech's animal testing team to prepare the preclinical program that was in fact already underway!
It should be noted that January 14, 2020, the start-date of the first preclinical study, was just two weeks after the first report of Covid-19 cases in Wuhan and just a day after the release of the full SARS-CoV-2 genome (drafts had been released previously).
BioNTech's first preclinical study was evidently prepared before publication of the genome and in anticipation of it. As explained in the summary of the study (p. 6), its purpose was to test BioNTech mRNA formulated in lipid nanoparticles produced by the Canadian firm Acuitas. But the mRNA was here encoding a proxy antigen (luciferase), not the spike protein of SARS-CoV-2 that would later serve as the target antigen.
The study looked at both biodistribution and immune system activation. As the FDA submission on the preclinical program puts it, "Platform properties that support BNT162b2 were initially demonstrated with non-SARS-CoV-2 antigens" (2.4 NONCLINICAL OVERVIEW, p. 7).
In The Vaccine, which was written with the journalist Joe Miller, Sahin and Türeci talk about the need to obtain the Acuitas lipids, which, they say, were more suitable for intramuscular injection than BioNTech's own in-house lipids. But, again, they postdate the matter. Thus, on p. 52, we read: "The missing piece was still Acuitas, who had not yet consented to the use of their lipids. Then, on the morning of Monday 3 February, [Acuitas CEO] Tom Madden offered his help." But BioNTech was already running tests using the Acuitas lipids three weeks earlier!
Furthermore, BioNTech was not able to formulate its mRNA into the lipids itself, but depended on the Austrian company Polymun to do this for it. As noted in The Vaccine (p.51), Polymun's facilities are an 8-hour drive from BioNTech's headquarters in Mainz. In the book, Sahin and Türeci describe the first batch of mRNA for the vaccine tests proper being packed up and driven by car to Polymun outside Vienna: "A couple of days later, a small Styrofoam box containing frozen vials full of vaccine would be driven back over the border to BioNTech" (pp. 116-117).
But presumably this same back-and-forth had to have occurred with the mRNA encoding the luciferase. This means that as a practical matter "Project Lightspeed" must have gotten underway even earlier: at least several days before the January 14 start date of the study.
Why did Sahin and Türeci postdate the launch of their Covid-19 vaccine project in their book? Well, undoubtedly because the actual start date – and we do not know when exactly the actual start date was – would have seemed far too soon. Based on the above considerations, it must have been at the latest just days after the first December 31, 2019 report of Covid-19 cases in Wuhan.
Preston Manning picked to chair review of Alberta's COVID response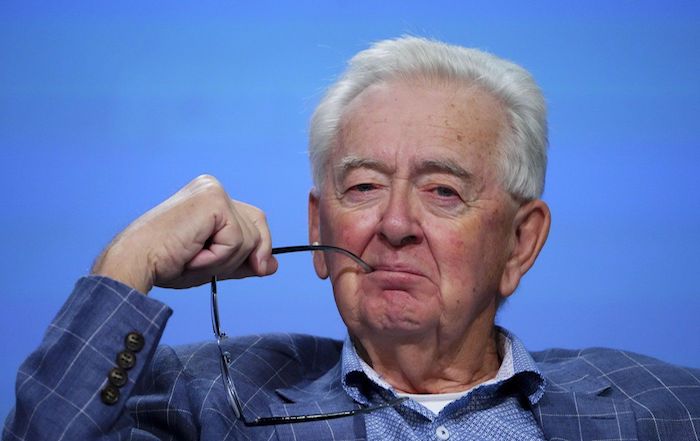 Premier Danielle Smith has struck a committee to investigate how the Alberta government responded to the COVID-19 pandemic and has appointed former Reform Party leader Preston Manning to chair it.
Smith, in a statement, says Manning and the panel will take feedback virtually from experts and the public, then issue a final report and recommendations by Nov. 15.
Manning is to pick the other panel members subject to approval by Smith.
The budget is $2 million, and Manning is to be paid $253,000.
Manning and Smith have been critical of government-imposed health restrictions such as masking, gathering rules and vaccine mandates during the pandemic.
Smith has questioned the efficacy of the methods and their long-term effects on household incomes, the economy and mental health.
She has criticized both Dr. Deena Hinshaw, the former chief medical officer of health, and the Alberta Health Services board for failing to provide good advice and help prepare for the pandemic, which she says forced the government to impose health restrictions and vaccine mandates.
Smith replaced Hinshaw and the board shortly after taking office in October.
The premier said Alberta needs to be ready for future health emergencies.
"There are valuable lessons we learned from the Alberta government's response to the COVID-19 public health emergency," Smith said in the statement Thursday.
"It's important that we apply those lessons to strengthen our management of future public health crises, and the panel's recommendations will be key in doing so."
This report by The Canadian Press was first published Jan. 19, 2022.