The Secret To The Joe Rogan Podcast
Joe Rogan may not have a University degree, but he has ingested far more information than he would have otherwise received with even a Master's degree. When you can read, and you have an open mind, it's amazing how much you can learn. Of all the books Joe has read, I'm willing to bet he's spent some time with Dale Carnegie's, "How to Win Friends, and Influence People". Being well-read though is only one part of what has made The Joe Rogan Experience Podcast, the most successful podcast on earth. Joe has a larger audience than any show on Fox, CNN, MSNBC, CBS, or any other major network. Joe doesn't just have the largest Podcast, he has the largest audience…period.
Inspired at least in part by Joe Rogan, myself and millions of other people have been trying to emulate his success by starting our own Podcasts. It doesn't matter what the topic, somewhere there is a Podcast talking about it. Whether you're interested in ceramic figurines, ten pin bowling, astronomy, or quilting, there is a Podcast for you…and it's usually FREE!
Much to the disappointment of many Joe Rogan emulators, their Podcasts usually fall far short of their expectations. Instead of amassing an audience of millions, they discover that they are lucky to have an audience of dozens. Due to these unfavourable results, the vast majority of podcast hosts give up, fold up their tent, sell their gear on kijiji, and pretend their failure never happened. Most who fail never fully understand WHY they failed, or how to fix it. Here are some considerations for you, if you wish to either start your own podcast or re-launch a stagnant one.
First, let's be honest…Joe had a head start. It's a lot easier to succeed at a Podcast if you already have a following who is interested in your opinions. Gaining a following is the toughest part, so if you're going to make it, you're going to have to earn your audience…it won't just happen on its own, nor will it happen by accident. Although pre-existing notoriety is a significant bonus, it's only part of the recipe. Numerous late-night hosts have started their own podcasts, only to discover that their late-show talent doesn't translate to their podcast talent. Despite their running start, these celebrities have not been successful in transitioning their existing audience to the podcast format. Here's what they're missing.
People hang out with people they like and trust. When you tune in to the Joe Rogan Experience (JRE) you don't feel like you're being force-fed a contrived narrative, instead, you feel like you're chatting with a good friend. Listening to the JRE is like having a virtual coffee shop chat with the most interesting people on the planet, who have interesting ideas. In contrast, listening to the news feels like we're being told what to think, and how to behave. A newscast pretends to be the unsullied purveyor of truth, though in recent years the credibility of this claim has been eroded worse than the wheel wells of a 1973 Chevy truck. We don't trust the news, because they have proven themselves to be untrustworthy.
Joe doesn't tuck us into the fold by proclaiming that he is the holder of the truth. Instead, Joe takes us on a journey of curiosity and shows us how to ask meaningful questions about interesting topics. Mr. Rogan models what it is to set your ego aside, and be open to the truth, whatever that may be. Being proven wrong is a Freddy Kruger level nightmare for many people, and they'll fight to be right till their last breath. Joe shows us a different way, the way of courageous curiosity.
The skeptic is forever looking through the lens of "What's wrong with this picture?" A person who chooses curiosity over skepticism looks through the lens of "What's the truth of this picture?" Joe's rare ability to disconnect from the outcome, and just follow the evidence is part of his magnetic charm. He earns our trust, by being willing to admit when he is wrong, and by rarely stating his opinions as facts. Joe doesn't actually "know" much, but he is aware of much. He follows the Socratic philosophy of, "the only true wisdom, is in knowing you know nothing". On most topics, Joe's just guessing, as are the rest of us and he doesn't try to hide it.
All of the above culminates to: Rule#1. Dig for the truth, not for validation that you are right.
Rule #2. Prioritize substance over bling.
A client of mine is a sales rep for Bacardi. He once told me that with enough money thrown into a marketing campaign, you can sell a whole lot of any liquid, but only for a short time. If it tastes like skunk piss, the marketing campaign will only yield short term success. For long term success, there must be quality in the substance of your message, not just clickbait.
Having celebrities on your show doesn't hurt, …but it's not as important as the topics you discuss. If you're not going to say anything original, then at least convey your thoughts in an original way. Ride the waves or relevance by being quick to discuss trending topics, but ensure to pose meaningful questions, and get beyond the surface of a story.
Rule #3. Respect your audience
Respecting your audience, means being a professional. Being a professional, means being prepared. Provide your audience with decent quality audio for starters. If you don't have a good quality microphone, you better have exceptional skills as an orator and be extremely likable for the audience to overlook your audio shortcomings. If you are interviewing a guest, have a plan. Make sure your launch straight into an engaging first question. The first question sets the tone, and the pace for the rest of the interview. If you get off to a slow start, it's tough to recover.
Rule #4. Be 100% honest and transparent.
Like selling piss in a bottle, if you put out clickbait, your success will be short-lived. It's difficult to gain the trust of an audience, but it's very easy to lose that trust. You won't get more than a second chance at best, so resist the temptation to B.S. your audience.
***disclaimer*** parody doesn't count, as long as your work is clearly a parody. EG: My recent "Trump" interview was a parody done with a professional impersonator, but some people thought it was real. The show notes have all the contact information for the impersonator, to ensure I'm not accused of violating Rule #4.
Mark Meincke
Redline Real Estate
403-463-4313
Buy the Home Seller's Bible by clicking HERE
Buy "Why not Me?" HERE
For more stories, visit Todayville Calgary
Join us for our 2023 Induction Ceremony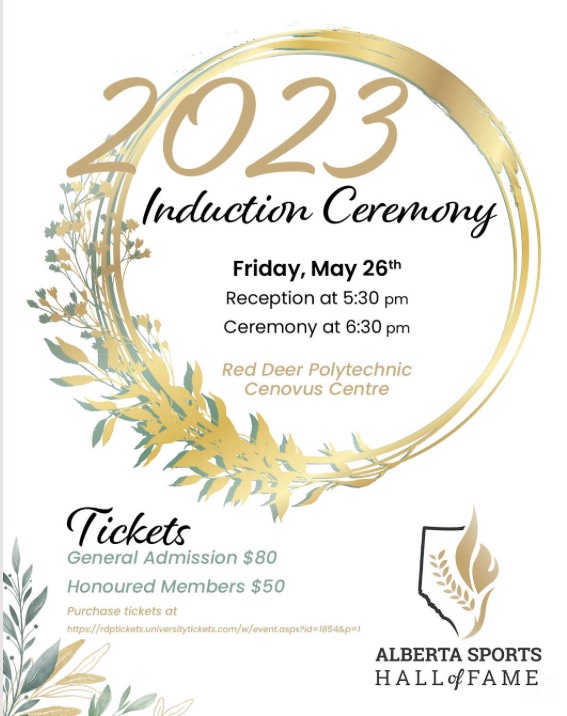 Our 2023 Induction Ceremony will be on Friday, May 26th at the Red Deer Polytechnic Cenovus Centre. Cocktails and appetizers will begin at 5:30 pm, with the ceremony starting at 6:30 pm. The class of 2023 is as follows:
Athletes
Andrew Buckley-Football
Mike Johnson-Baseball
Helen Upperton-Bobsleigh
Builders
Cara Currie Hall-Multisport
Allan Ferchuk-Multisport
Greg Peterson-Football
Lyn Radford-Multisport
Teams
Old Grizzlys 1991-1994-Hockey
Awards
Wilf Brooks-Achievement –Hockey
Mark Stephen-Bell Memorial – Radio Broadcaster
Dr. Marcus Dunsworth-Pioneer- Multisport
Tickets are $80 or $50 for Honoured Members. You can purchase your tickets by clicking here.
If you have any questions or need help purchasing tickets, please call 403-341-8614.
Honoured Member Cody Snyder to be Inducted into the Bull Riding Hall of Fame
Honoured Member Cody Snyder will be the first Canadian inducted into the Bull Riding Hall of Fame.
Cody started riding junior steers in rodeo competitions when he was eight years old, and at twelve, he finally rode his first bull. By the age of fifteen, Cody was the Canadian Amateur Bull Riding Champion. Through 1980 and 1981, Cody gained the experience he needed to lead the Canadian Professional Rodeo Bull Riding standings in 1982. He was nineteen years old. He was inducted into our Hall in 2002 as a Rodeo Athlete.
Learn more about this story by following the link below.
This newsletter is sponsored by the RBC Foundation.
Honoured Member Highlight – Allan Coulter
Volleyball Athlete – Inducted in 1997
Allan Coulter was a member of Canada's National Men's Volleyball Team from 1979 to 1992. He competed in over 700 international volleyball matches and was selected as Team Captain from 1988 – 1992. He competed in both the 1984 Summer Olympics and the 1992 Summer Olympics. He was described as the 'quickest hitting middle blocker' Canada has ever had. Allan continued to compete with the Calgary 'Canuck Volleyball Stuff' and became the spokesman, leader and role model for Canada's National Team Program.
Provincial Sport Organization: Volleyball Alberta
Their primary goal is to promote and develop volleyball at all levels throughout Alberta. Volleyball Alberta services the needs of its membership which consists of athletes, coaches, officials, and anyone interested in the sport of volleyball in the province.
Artifact in Focus!
F. E. Osborne Memorial Trophy: Tuxis Junior League Champions, Operated by Calgary Tuxis Coucil, Annual Competition. 1949-1957.
Honoured Member Dr. David Legg Teaches Adaptive Sports to Elementary Students
The Alberta Sports Hall of Fame partnered with Calgary Adaptive Hub and Honoured Member Dr. David Legg to teach students about adaptive sports.
Professor at the Mount Royal University department of Health and Physical Education, David is an engaging lecturer and supports his students in finding practical experience working with individuals with disabilities in adapted sport. He has devoted his life as a volunteer in sport for athletes with a disability at the provincial, national and international level. He was inducted in 2022 as a Paralympic/Multisport Builder.
Thank You Northern Alberta Curling Championship Society!
We want to give a huge shout-out to the Northern Alberta Curling Championship Society for sponsoring a new interactive for the Hall. The new curling rink is a great addition to our space.
If you or your organization would like to sponsor a new interactive for the Hall, please email us at [email protected] or call 403-341-8614.
Donate Now​
The Alberta Sports Hall of Fame needs your support to continue the ongoing preservation of Alberta's sports history and the development of museum exhibits. We are grateful and appreciative of the generosity of our supporters and friends. We would be happy to assist you in choosing how your personal legacy will be fulfilled and the many options available. Here is some information on donating shares to ASHFM and the benefits to you as a donor.
Alberta top court downgrades murder convictions in quadruple homicide case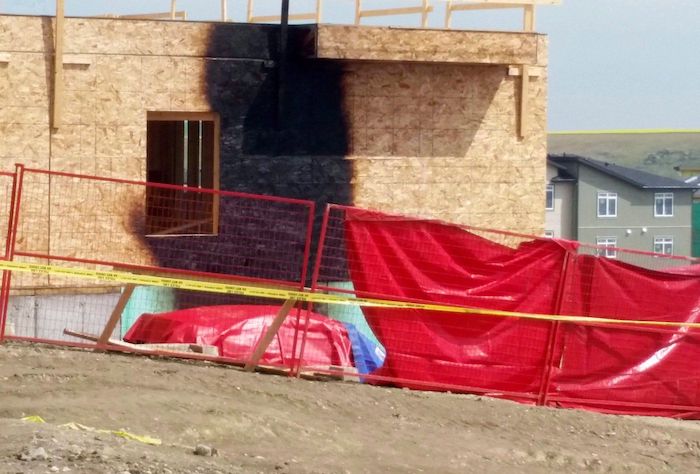 Calgary – Alberta's top court has downgraded two convictions in a high-profile case involving the torture and killing of a man and the deaths of three others from first-degree to second-degree murder.
The Alberta Court of Appeal released the decision Friday in the cases of Tewodros Kebede and Yu Chieh Liao over the killing of Hanock Afowerk.
Afowerk's body was found in a ditch outside Calgary in July 2017. He had been bound, beaten, strangled and shot.
Three other bodies were found in Afowerk's burnt-out car at a suburban construction site. No murder charges have been laid in those deaths.
Court heard that Afowerk's death was the culmination of a plot to kidnap him and extort him for money. The jury agreed with the Crown that Afowerk's killing had been part of the plan from the start.
But the Appeal Court said the trial judge failed to explain that while the kidnapping and beating had clearly been planned, Afowerk's killing may not have been. It suggested the defendants may have not have been recruited to kill him.
The Crown relied heavily on a text message sent by Kebede before the killing, which read: "U up for the job tonight?", as evidence of planning. But because the recipient of that message didn't testify to it, the Appeal Court concluded its meaning was unclear.
The court gave the Crown the choice of retrying the case or substituting second-degree verdicts. It chose the latter.
The court dismissed the defendants' application for a new trial
"Following the trial judge's instructions, the jury must have found by their verdict that both appellants actively participated in the murder of Mr. Afrowerk," the Appeal Court said in its written judgment.
"Both would therefore be properly convicted of second-degree murder. Accordingly, there will be no prejudice to the appellants if we substitute the verdicts to reflect that fact."
Kebede and Liao must now reappear before the trial judge for sentencing.
The change does not affect Kebede's and Liao's convictions involving the deaths of the other three victims.
Liao was found guilty of being an accessory in the murders of Cody Pfeiffer, Glynnis Fox and Tiffany Ear, whose remains were found in Afowerk's charred car.
Kebede was convicted of being an accessory in Pfeiffer's murder.
This report by The Canadian Press was first published Dec. 23, 2022.
— By Bob Weber in Edmonton