The High Stakes Plan To Sheikh Up Golf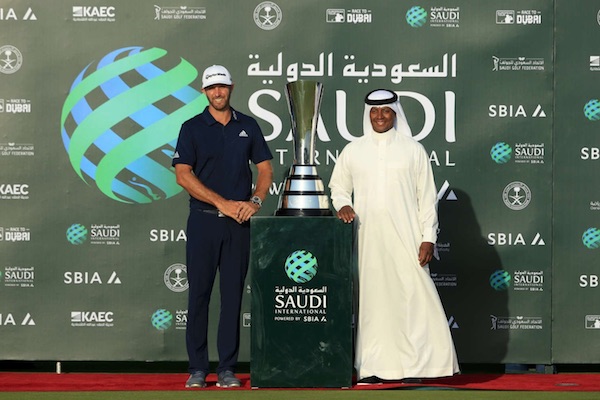 "Do I feel comfortable here? I wouldn't say I do. But this was not my choice. Our sport has chosen to be here, and whether it's fair or not, I think that, while we're here, it's still important to do some work on raising awareness." — F1 racing champion Lewis Hamilton on racing in Saudi Arabia
Has Saudi Arabia become the 2020s version of South Africa for sports? Back in the 1970s and 80s organized sports helped head the drive to isolate the apartheid regime in South Africa. Despite the offers of huge amounts of money (for the day) most establishment sports figures said no, leaving South Africa alone in its racist policy.
There are now the rumblings about the same shunning of Crown Prince Mohammed bin Salman and his ruling family over their politics in the region. Specifically the brutal murder of Jamal Khashoggi in 2018 has been seen by many as typical of the regime's cruelty. There is no doubt that the murder was bloodthirsty and arrogant. No one deserves to die that way.
And the strict Muslim regime has been pitiless in how it can treat its own people and immigrants working there. But using Khashoggi as a beacon of liberal thought is a bit much. Liberals have portrayed Khashoggi, whose byline appeared on columns in the Washington Post, as a martyr to the cause of progressivism in the region.
Here's how we saw the murder in our 2018 column "He May Be An SOB But He's Our SOB: "Well, the Saudis and their latest omnipotent leader appear to have made the mistake of killing someone who frequented the same DC dining salons as the American national press and political establishment. Some broke flatbread with him in his capacity as a columnist for WaPo. He was pals with prominent reporters.
You can do many things, but you don't murder a guy who picked up a tab at Le Diplomate for journos one night when they were a little short on cash.
Thus, we have a fury unseen for at least a fortnight over a guy who, though he didn't deserve to be butchered with bone saws, was something short of Jimmy Olsen, boy reporter: Nephew of arms dealer Anan Khashoggi, cousin of ill-fated Princess Di consort Dodi Fayed, dabbler in the Muslim Brotherhood propaganda, estranged pal of the current Saudi Royal family, supporter of the Turkish-Qatari axis, friend of disaffected princes and the anti-Saudi elements of the American elite."
As the expression goes, anyone who thinks they understand Saudi Arabia and the Middle East doesn't understand Saudi Arabia and the Middle East. But it seems that Khashoggi will nonetheless be the poster boy for the disquiet felt by celebrities such as Lewis Hamilton about a 14th century Islamic fiefdom— with more money that God— upsetting the sports apple cart.
As evidence, NBC Golf Channel hosts this week got in high dudgeon over a golf tournament the Saudis are running opposite the legendary AT&T Pebble Beach Classic in February. As is their wont the Saudis are paying so much in appearance fees that a large number of top Tour pros is headed there. Dustin Johnson, Bryson DeChambeau and Phil Mickelson are among the players to have committed to playing in what organizers hope will be a World Golf Tour.
Golf Channel's Rich Lerner and Eamon Lynch likened the players to those who took money to appear in Sun City in the 1970s. Kashoggi's publisher The Washington Post got straight the point. "There's no disguising the fact that it's blood money."
But Jordan Spieth thinks the competition will push the Tour . "I think as a player overall it will benefit in that I think that the changes that have come from the PGA Tour have been modernized in a way that may or may not have come about if it weren't there," he told Sky Sports.
So does Saudi Arabia rate a ban? Many countries and provinces (Quebec for one) rely on Saudi oil for economic survival. They're not talking. The U.S. sells it military equipment. Still no apartheid comparisons there. Fans of Iran are pissed, but that's the tribal Middle East for you.
But if the Kingdom does warrant censure why doesn't China get the same cold shoulder for next month's Olympics? Their record of late is deplorable— and they don't care who knows it. Oddly you didn't hear that take on Golf Channel, whose owners at NBC have billions sunk into the Olympic brand.
And where's the outrage for Australia as the Open tennis championships begin? As we wrote last month, "while we're looking at athletes denying politicians a PR bonanza, will any tennis players forgo a trip to January's Australian Open after the images of police-state tactics on their unvaxxed population in the host city of Melbourne? What messages are the best tennis stars sending by going ho-hum about a government that creates detention camps in Queensland for people not buying the mandated vaccines and lockdowns? A regime that does midnight raids, snatching people from their homes in the dead of night?"
You know the answer to that one.
Bruce Dowbiggin @dowbboy is the editor of Not The Public Broadcaster (http://www.notthepublicbroadcaster.com). The best-selling author was nominated for the BBN Business Book award of 2020 for Personal Account with Tony Comper. A two-time winner of the Gemini Award as Canada's top television sports broadcaster, he's also a regular contributor to Sirius XM Canada Talks Ch. 167. His new book with his son Evan Inexact Science: The Six Most Compelling Draft Years In NHL History is now available on http://brucedowbigginbooks.ca/book-personalaccount.aspx
Big Can Be Beautiful. It Can Also Take Your Life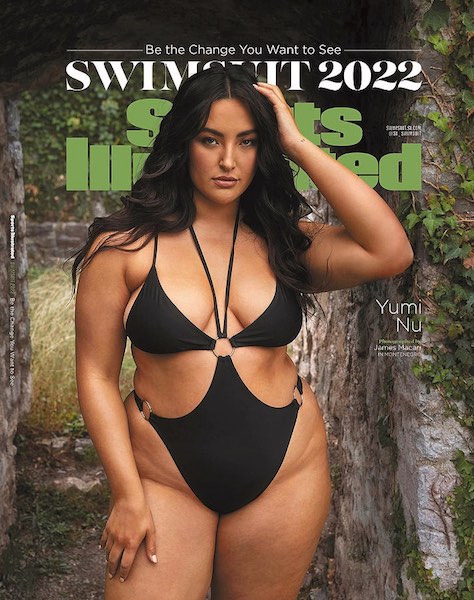 When we go to our local swimming pool there is ample evidence of the fat of the land (including your correspondent). The display of plus-sized pork among our fellow swimmers (most 50+) is breathtaking. The Parnassus of lard has to be the 60-ish gentleman who wears a Speedo on his 375-pound-plus body as he swims laps. We assume there's a Speedo in there somewhere, captured by rolling mounds of cellulite on his glutes.
While alarming to see so many who've lost the battle to fat, at least these souls are making the attempt to stay healthy. God bless them. When we see them lower themselves into the pool we have to wonder at those who've completely given up on the concept of a healthy figure. How do they live?
The notion of what constitutes a beautiful body is in the news again as Sports Illustrated featured plus-sized model Yumi Nu on the cover of its annual swimsuit edition. The swimsuit edition is the annual display of beautiful female bodies that traditionally sent nuns and librarians into a censorship fury worthy of Twitter. (And found its way between the mattresses of teenaged boys.)
In what is clearly Woke symbolism, Time Warner's magazine is attempting to placate another stigmatized group— plus-sized women— by displaying Nu in all her rounded beauty. "See, it's normal to be wearing XXX-sized clothing" is the message. (The magazine also features Elon Musk's mother and four NBA models in the edition).
This comes at a time when plus-sized rapper Cardi B has made highly sexualized twerking a thing in her graphic videos. It seems to now be hip to placate people who've lost the battle against Cheetos in a masturbatory celebration of a blubbery freedom.
Canadian author/ psychologist Dr. Jordan Peterson spoke for those not amused by SI's project. "Sorry. Not beautiful. And no amount of authoritarian tolerance is going to change that. It's a conscious progressive attempt to manipulate & retool the notion of beauty, reliant on the idiot philosophy that such preferences are learned and properly changed by those who know better."
But there was a cascade of approval for SI's choice, recognizing that beauty is in the eye of the beholder. Many found Nu stunning and sexy. Feminists applauded her acceptance of bodaciousness. Fair enough.
Two quibbles. One small and the other massive. First— this will be lost on feminists— the SI Swimsuit edition was created in the 1960s to defeat a stereotype that fit sportswomen were tomboys, unattractive and vaguely butch. In their own way, the early SI models destroyed those stereotypes while pleasuring hetero men. They convinced women that muscles aren't a bringdown.
The more significant point— lost on SI and Time Warner— is that the time of Covid, with its choked hospitals and healthcare system, is hardly the moment to celebrate people who exceed their body-fat index. In fact it might be described as a reckless message that allows people with hereditary or cultural vulnerability to diabetes, stroke and heart attacks to put off weight reduction.
As we wrote last October, obesity is the silent killer of millions infected with the virus. But one buried by governments, media and health authorities who decided to make vaccine-resisters the real villain of the piece.
"Friends and neighbours we have thought otherwise sane are now seriously demanding that unvaccinated people be sent to the back of the line for health care till all the vaccinated people are satisfied. This triage is equal measures of fear, spite and blithering ignorance of the facts of single-payer health.
Take this example: one of the factors established very early in the pandemic was the vulnerability of obese and morbidly obese— especially in the elderly. The AMA reports, "The vast majority—78%—of U.S. patients hospitalized with COVID-19 were overweight or had obesity. The numbers for intensive care, invasive mechanical ventilation and death were nearly the same."
According to the CDC, 42.4 percent of U.S. adults have obesity. While some are obese for genetic or disease-related reasons, the vast proportion of the obesity is lifestyle induced. The World Obesity Federation has shown that death rates from COVID-19 have been 10 times higher in countries where more than half of the population is overweight.
Yet there is no call from the media and its acolytes to punish the obese for clogging the healthcare system. No demand they be put to the back of the line. Why? Because it doesn't suit the narrative of right-wing extremism the way that non-vaxxers do. Too many allies of Woke land— in and out of politics— would be shoved down the line if fat were targeted.
University of Oxford researchers found, "Excess weight is a modifiable risk factor, and investment in the treatment of overweight and obesity and long-term preventive strategies could help reduce the severity of COVID-19 disease."
Yet when was the last time you heard Justin Trudeau or president Joe Biden suggest dropping weight to lessen the burden on healthcare? The last time would be the first time, as they have been mute on lifestyle adaptions to clear the ICUs.
It goes the same for smokers, drinkers, drug abusers and more who— under Canada's healthcare rulers— receive the same treatment in emergency rooms as do those who live clean. According to the howler monkeys of vaccine enforcement only non-vaxxers should be culled from the herd for flooding ICUs."
It's not the first time that Wokedom has stifled information contrary to their societal control. It won't be the last. In the battle of the bulge it's not a fashion statement. It's a matter of life and death. It's also a matter of saving the healthcare system.
Bruce Dowbiggin @dowbboy is the editor of Not The Public Broadcaster (http://www.notthepublicbroadcaster.com). The best-selling author was nominated for the BBN Business Book award of 2020 for Personal Account with Tony Comper. A two-time winner of the Gemini Award as Canada's top television sports broadcaster, he's also a regular contributor to Sirius XM Canada Talks Ch. 167. His new book with his son Evan Inexact Science: The Six Most Compelling Draft Years In NHL History is now available on http://brucedowbigginbooks.ca/book-personalaccount.aspx
Trudeau's Pandemic Accord: Selling Canada By The Pound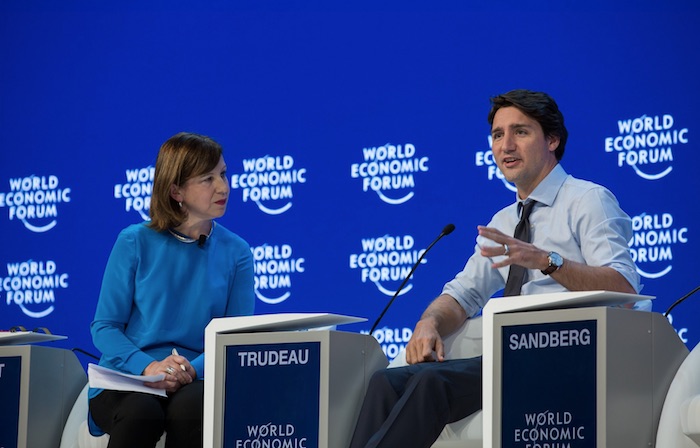 "The #PandemicAccord process is at the very beginning of a multiyear Member State led negotiation, which will only be finalised in 2024 after multiple public hearings around the world. And all voices will be heard"–@DrTedros WHO
Some are born great. Some have greatness thrust upon them. Then there's Justin Trudeau, the Trust Fund Fruit-Loop. You know you're out of your depth. Worse, you know that everyone else knows you're out of your depth. You know that they know you have a resumé thinner than consommé. You have multiple skeletons hidden back at the ski chalet. They only want you for your name.
So what do you do to win respect? You rent yourself out to the fashionable, the witty wind therapists, the glib retainers of the media. The unelected armies of NGOs and Davos cowboys who live off free money and private jets. The positively furious grad-school Marxists.
"Make me into a man," cried Pinnochio. "Not this wooden son of Margaret Trudeau that I am now." So his handlers got to the work of making chicken salad from chicken… er, stuff.
Making the Pinocchio conversion much easier was how a tattered Liberal Party, the party his father had helped to crater, was looking around for something, anything, to retrieve their hustle from the dread Stephen Harper. So Trudeau literally threw himself into the arms of the calculating Cape Breton fixer Gerald Butts and a coterie of Kinsey-style influencers and leeches.
Using Justin's coming-out performance as the sobbing son at Papa Pierre's casket, they put him on a trajectory to dominate Instagram and eTalk. The urban hives of Vancouver, Toronto, Ottawa and Montreal were tired of apologizing to their progressive pals elsewhere for a leader who wore sans-a-belt pants and gloried in policy. The Hill Media Party wanted someone with a little sizzle.
His fixers' only instruction? "Shut you mouth and keep your hands to yourself." This proved difficult for Justin. But an acquiescent media corps buried his sexual faux pas faster than Hunter Biden burying his meth lab.
So Justin boxed the hapless Patrick Brazeau to firm up his macho bonafides. He did cupcake photo apps with his soon-to-be-estranged wife in glossy U.S. periodicals. He stopped openly dreaming of the Communist Chinese government model. Voilà. Trudeau the Younger won the prize.
Ensconced as PM, Justin resorted to his entitled past, taking free trips from the Aga Khan, getting jiggy with a female reporter, calling off the Mounties' investigating Quebec's SNC Lavalin. And sucking up big time to the global elites by destroying Canada's energy industry. Always protected by media he'd paid off in advance.
To make up for lost Liberal seats in future elections he recruited the hapless Jagmeet Singh and his NDP faculty club into a non-aggression pact. He was free to embrace all the fashionable frippery of the Woke radicals. With another term— and Singh— in hand it came time last fall to pay off his real constituents: the Reset Regime. The suits who give him gravitas. Luminaries such as WEF honcho Klaus Schwab, who bragged at having "penetrated" Trudeau's cabinet.
Enter the WHO's wildly ambitious Pandemic Accord. Never heard of it?
According to WHO director-general Dr. Tedros, the Chinese puppet running the WHO, the Pandemic Accord is an urgent project. "The last few years have taught us about our own collective fragility and the threat to economies and security of not working together… The essence of the proposed #PandemicAccord is to improve cooperation, coordination, and the sharing of data, information, biological materials and lifesaving tools."
If you're looking to parse that word salad, rest assured that the Pandemic Accord will not be consulting local knowledge the next time a virus rolls through. It will be "one size fits all" lockdowns, vaccines and travel restrictions mandated in Europe. And the funding for the Accord will be a sinkhole, not unlike the current UN.
(If you're thinking this surrender of sovereignty is just a Justin thing, 154 other sheep nations have also signed up for this "1984" tribute. Australia's PM Scott Morrison sums up the enthusiasm for Covid Kool-Aid on the pandemic treaty: "The WHO should have those powers and authorities," he announced. For an intellectual non-entity like Trudeau this is a train he needs to get on board. He'll get to hang with the big guys.)
Now if you haven't heard of the Pandemic Accord, you're not alone. Because it has the power to upset naïve citizens, the arrival of this monstrosity has been covered up by the war in Ukraine. Wondering if the Bono was why Trudeau kept flying to Ukraine? In part, yes.
But he was also meeting with European leaders and global financiers about the Accord and handing over sovereignty to unelected suits. And how he can get a piece of the action when he leaves the PMO. You didn't know his stint as PM was simply a job application to hanging with the globalist crowd? What are you, a trucker? Shame on you.
While Skippy is burnishing his CV in Europe, in his home province the Quebec government has decided now is the time to squeeze non-Francophones again. "Bill 96 would impose tougher language requirements on small businesses and companies in federally regulated industries, such as banking and telecommunications, as well as governments and schools.
If passed, companies with 25 employees or more would be subject to "francization" — government certification that use of French is generalized in the workplace — down from 50 currently. The bill also assigns new powers to the French language watchdog and sets tighter language rules for professional orders.
The cost for a roughly 50-employee company would range between $9.5 million and $23.5 million, according to estimates from the Canadian Federation of Independent Business. The bill is expected to pass before the legislature breaks for the summer."
It'll all be fuelled by a snitch culture that turns neighbours against each other and on companies. To help Premier François Legault navigate any legal or Charter issues, the PM has said they'll move the deck chairs so it can pass without a problem.
But that and soaring gas prices is all just a sideshow for Trudeau. The big action— and respect— lies in Europe. And he can't wait for you to give him a lucrative send-off.
Bruce Dowbiggin @dowbboy is the editor of Not The Public Broadcaster (http://www.notthepublicbroadcaster.com). The best-selling author was nominated for the BBN Business Book award of 2020 for Personal Account with Tony Comper. A two-time winner of the Gemini Award as Canada's top television sports broadcaster, he's also a regular contributor to Sirius XM Canada Talks Ch. 167. His new book with his son Evan Inexact Science: The Six Most Compelling Draft Years In NHL History is now available on http://brucedowbigginbooks.ca/book-personalaccount.aspx