THE HALFTIME REPORT News from the Alberta Sports Hall of Fame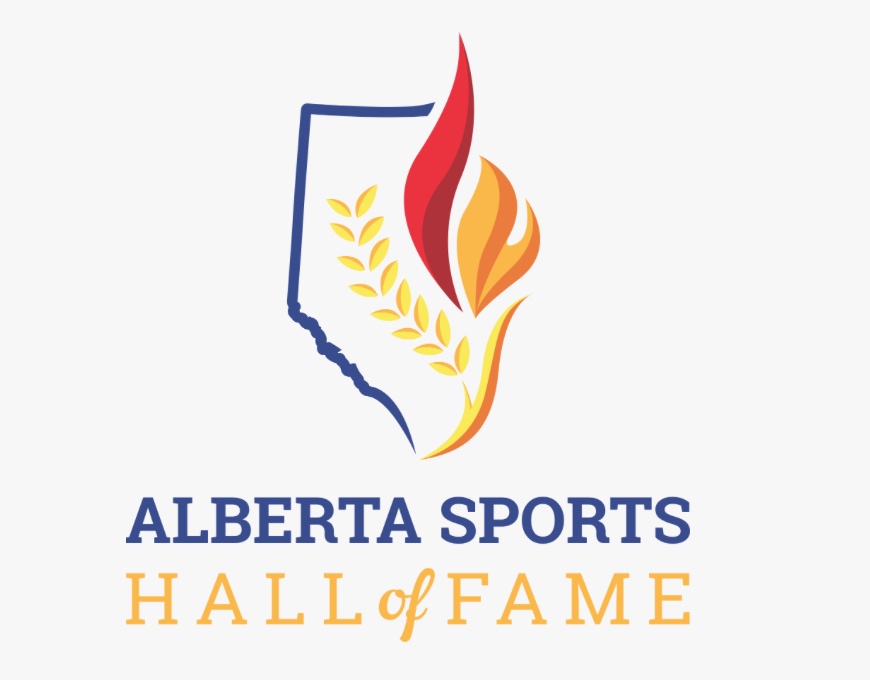 Message from the Hall
We're so excited, Alberta. Every day that goes by brings us one step closer to reopening. But be assured that safety will be priority number one when we can finally reopen. Keep checking our social media feeds and website for updates on our reopening plans. We can't wait to share all of the changes with you.
This newsletter is sponsored by Premier Building Solutions
Future Events
Currently On Hold
As per the current Covid -19 Guidelines, all in-person events are on hold – be sure to check back here once restrictions are lifted for a list of exciting events happening at the Alberta Sports Hall of Fame.
New WHL Award named in recognition of Honoured Member Bob Ridley
Medicine Hat, Alta. – The Western Hockey League announced March 1st the Bob Ridley Award for Media Excellence, a new WHL Award which will be presented annually to a distinguished member of the radio, television, and print journalism industry in recognition of their outstanding contributions to sports journalism and the WHL.
Original WHL Article:
http://https://whl.ca/article/western-hockey-league-unveils-bob-ridley-award-for-media-excellence
Provincial Sport Organization of the Month: Baseball Alberta
Baseball Alberta had its birth in the early 1900s, known at that time as the Alberta Amateur Baseball Association. For much of the early 1900s, the Alberta Amateur Baseball Association focused solely on Junior and Senior levels as they oversaw the leagues and Provincial Playoffs.
By 1964, the Alberta Amateur Baseball Association began organizing baseball in the province at all levels from Pee-Wee to Senior. The Provincial Government saw the need to provide travel funds for teams travelling to Westerns and Nationals in 1970. Very quickly baseball began taking off, as in 1971 there were already 104 communities involved with 539 teams registered.
In 1986 the Alberta Baseball Association adopted the name Baseball Alberta as its working name of choice. Today, Baseball Alberta is a leader in developing and promoting baseball on the Local, Provincial and National scene.
Baseball Alberta has been a National leader in developing items such as the Canadian Rule Book, the first National Baseball Week, Baseball Canada Pitch Counts, Girls/Women's Baseball, the NUCP and NCCP, the Respect in Sport initiative, the Rally Cap and Grand Slam Programs.
There are now close to 100 associations registered with Baseball Alberta from all parts of the province and has over 15,000 players registered and playing baseball. Baseball Alberta prides itself on providing the opportunity for people of all ages, abilities, and backgrounds to participate in the game of baseball.
This Month in Alberta Sports History
On March 3, 2019, the 27th Canada Winter Games wrapped up following an incredible two-week run in Red Deer. Approximately 2,400 athletes representing all ten of Canada's provinces and all three territories took part in the event, which began on February 15. Team Quebec finished on top of the podium with 146 total medals, with Team Alberta in second with 100 total medals, and Team British Columbia in third with 87 total medals. Away from the sporting venues, the Games also featured a rich arts and cultural festival.
Artifact of the Month
Artefact: Silver Chalice Trophy
Accession #: 2001.15.08
Year: 1940s-1950s
Description:
The Alexandra Hotel Trophy was awarded to athletes competing in the Calgary Ladies Fastball annual championship between 1945 and 1956. Across the wooden base, there are seven small plaques with the names of the winning teams and the year of the championship. This trophy is made from silver and is shaped in the traditional 'chalice' style. Cup-style trophies began to appear at sporting events as early as the late 1600s. Since then, trophy style has changed considerably; with various shapes and designs found in modern trophies. The classic chalice-style, however, has remained one of the more popular choices in marking victory.
Premier Smith uses First Ministers' meeting to catch up with Quebec Premier Legault and Saskatchewan's Scott Moe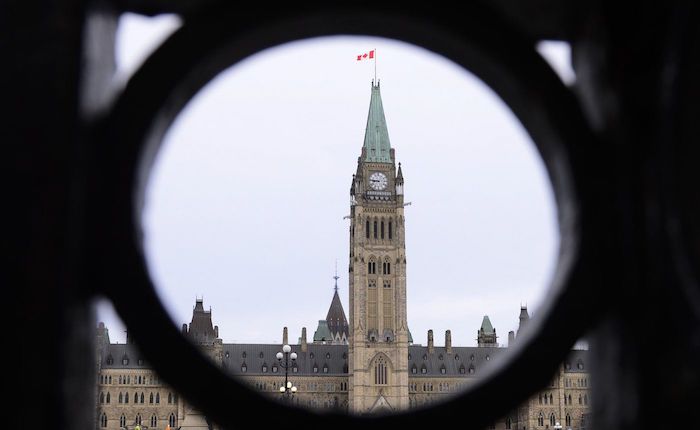 Premier Smith's update from the Ottawa
Premier Danielle Smith participated in the First Ministers' Meeting on health care in Ottawa and provided the following update.
Alberta is leading the country with major reform to health care. After 2.5 years of requests from Canada's premiers, today, the federal government presented their plan. While this is a start, overall, this is significantly lower than the premiers anticipated. Premier Smith will take this information back to her team in Alberta in advance of meeting with Canada's premiers again in the coming days.
Premier Smith also met with premiers François Legault of Quebec and Scott Moe of Saskatchewan in Ottawa in advance of today's first ministers' meeting.
Premier Smith and Premier Legault committed to a desired outcome for a health-care deal that recognizes and respects provincial jurisdiction over health delivery and leads to better outcomes for Albertans and Quebecers. Premier Smith stressed the importance of Alberta's energy sector, advocating for the importance of natural gas exploration and development both for the growth of the Canadian economy and to provide energy security for Canada's allies. Premier Legault reiterated his desire to invest in clean energy like hydroelectricity to fight climate change. Both premiers expressed concern about federal overreach and the need for the federal government to respect provincial autonomy in areas of provincial jurisdiction to better meet the needs of their citizens.
Premier Smith and Premier Moe expressed a need for flexibility in the delivery of health-care services, especially those that Alberta's Healthcare Action Plan commits to, such as reducing surgical wait times, improving ambulance services and reducing emergency room wait times. Premier Smith emphasized Alberta's progress on recovery-oriented care to support those struggling with mental health and addictions challenges and invited Premier Moe to Alberta to visit the province's recovery-oriented treatment centres. The premiers also discussed the mutual importance of the energy sector to their provinces for job growth and export to Canada's allies and a desire to work together on establishing economic corridors for trade and energy export.
Premier Smith asks Prime Minister to halt "Just Transition" legislation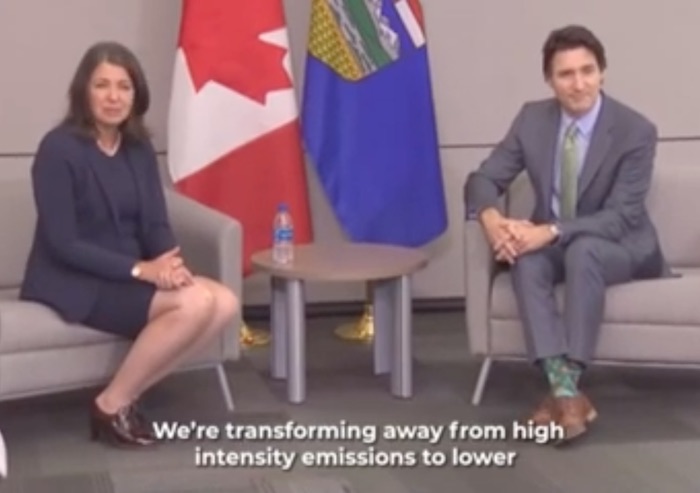 Premier Smith meets with the Prime Minister
Premier Danielle Smith met with the Prime Minister for approximately 30 minutes primarily discussing Alberta's request for the federal government to halt the introduction of its proposed 'Just Transition' legislation and other emission reduction strategies.
The Premier asked the federal government to instead work collaboratively with the Government of Alberta on developing a plan and partnership to attract energy investment and workers into Alberta's conventional, non-conventional and emerging energy sectors while reducing Canada's and Alberta's net emissions.
The Prime Minister expressed a willingness to explore this strategy with the Premier through their respective ministers and the Premier will be following up with further correspondence regarding proposed next steps in the near future.
The Premier used today's discussion to outline Alberta's expectations as to what must and must not be included in any future federal legislation, targets or policies as it relates to Alberta's energy sector. These expectations included:
Abandonment of any references to 'just transition' or any other terminology or policies that signal the phaseout of Alberta's conventional or non-conventional energy sector or workforce.
Increased workforce training and participation in all of the conventional, non-conventional and emerging energy sectors.
The need for formal consultation and collaboration with Alberta before the federal government announces or implements legislation, targets or policies that materially impact Alberta's energy sector.
Substantial increase in LNG exports to Asia through the lens of meeting targets through replacement of higher emitting fuel sources with clean Canadian LNG.
Joint federal-provincial initiatives to facilitate increased private investment in nuclear, hydrogen, bitumen beyond combustion, geothermal, lithium, helium, zero-emission vehicle, CCUS, petrochemical and other emerging technologies and fuels that make Alberta's conventional and non-conventional energy sector increasingly carbon neutral.