THE HALFTIME REPORT News from the Alberta Sports Hall of Fame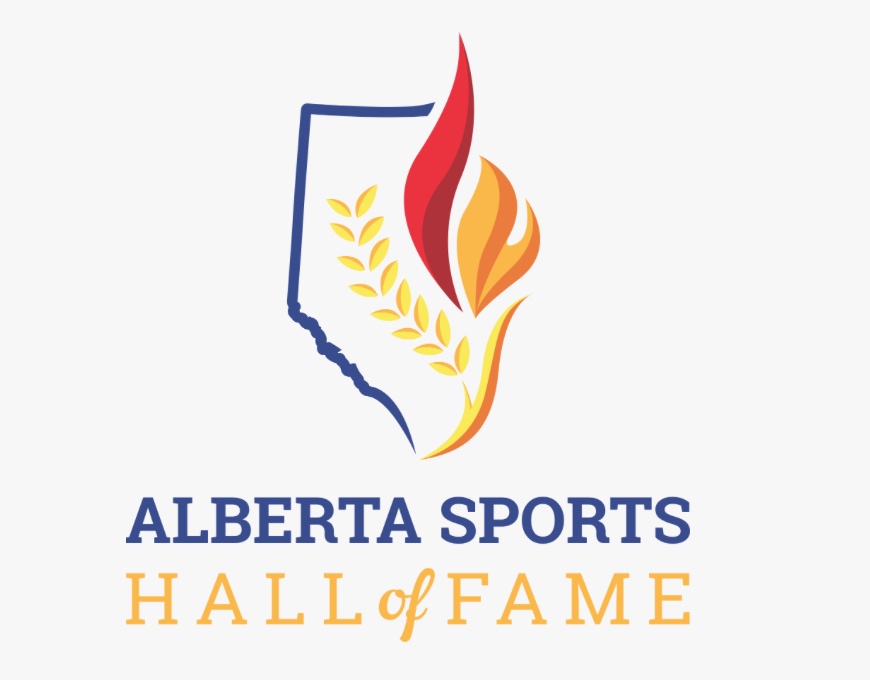 Message from the Hall
We're so excited, Alberta. Every day that goes by brings us one step closer to reopening. But be assured that safety will be priority number one when we can finally reopen. Keep checking our social media feeds and website for updates on our reopening plans. We can't wait to share all of the changes with you.
This newsletter is sponsored by Premier Building Solutions
Future Events
Currently On Hold
As per the current Covid -19 Guidelines, all in-person events are on hold – be sure to check back here once restrictions are lifted for a list of exciting events happening at the Alberta Sports Hall of Fame.
New WHL Award named in recognition of Honoured Member Bob Ridley
Medicine Hat, Alta. – The Western Hockey League announced March 1st the Bob Ridley Award for Media Excellence, a new WHL Award which will be presented annually to a distinguished member of the radio, television, and print journalism industry in recognition of their outstanding contributions to sports journalism and the WHL.
Original WHL Article:
http://https://whl.ca/article/western-hockey-league-unveils-bob-ridley-award-for-media-excellence
Provincial Sport Organization of the Month: Baseball Alberta
Baseball Alberta had its birth in the early 1900s, known at that time as the Alberta Amateur Baseball Association. For much of the early 1900s, the Alberta Amateur Baseball Association focused solely on Junior and Senior levels as they oversaw the leagues and Provincial Playoffs.
By 1964, the Alberta Amateur Baseball Association began organizing baseball in the province at all levels from Pee-Wee to Senior. The Provincial Government saw the need to provide travel funds for teams travelling to Westerns and Nationals in 1970. Very quickly baseball began taking off, as in 1971 there were already 104 communities involved with 539 teams registered.
In 1986 the Alberta Baseball Association adopted the name Baseball Alberta as its working name of choice. Today, Baseball Alberta is a leader in developing and promoting baseball on the Local, Provincial and National scene.
Baseball Alberta has been a National leader in developing items such as the Canadian Rule Book, the first National Baseball Week, Baseball Canada Pitch Counts, Girls/Women's Baseball, the NUCP and NCCP, the Respect in Sport initiative, the Rally Cap and Grand Slam Programs.
There are now close to 100 associations registered with Baseball Alberta from all parts of the province and has over 15,000 players registered and playing baseball.  Baseball Alberta prides itself on providing the opportunity for people of all ages, abilities, and backgrounds to participate in the game of baseball.
This Month in Alberta Sports History
On March 3, 2019, the 27th Canada Winter Games wrapped up following an incredible two-week run in Red Deer. Approximately 2,400 athletes representing all ten of Canada's provinces and all three territories took part in the event, which began on February 15. Team Quebec finished on top of the podium with 146 total medals, with Team Alberta in second with 100 total medals, and Team British Columbia in third with 87 total medals. Away from the sporting venues, the Games also featured a rich arts and cultural festival.
Artifact of the Month
Artefact: Silver Chalice Trophy
Accession #: 2001.15.08
Year: 1940s-1950s
Description:
The Alexandra Hotel Trophy was awarded to athletes competing in the Calgary Ladies Fastball annual championship between 1945 and 1956. Across the wooden base, there are seven small plaques with the names of the winning teams and the year of the championship. This trophy is made from silver and is shaped in the traditional 'chalice' style. Cup-style trophies began to appear at sporting events as early as the late 1600s. Since then, trophy style has changed considerably; with various shapes and designs found in modern trophies. The classic chalice-style, however, has remained one of the more popular choices in marking victory.
Oilers goaltender Stalock likely to miss season due to possible heart condition
EDMONTON — Goaltender Alex Stalock will likely miss the season due to a possible heart condition said Edmonton Oilers GM Ken Holland on Wednesday.
Speaking on the opening day of Oilers training camp, Holland said the possible condition was detected when he returned home for more tests after the team's physical exam at the end of the 2020-21 season.
Holland said Stalock contracted COVID-19 before the start of the 56-game shortened season, but was later cleared to play and spent time on the Oilers' taxi squad after the team claimed him off waivers from the Minnesota Wild in March. 
He did not appear in a game with either Minnesota or Edmonton last season.
Holland said Stalock has seen "a couple" of cardiologists and is looking to get additional opinions.
Stalock, a 34-year-old from St. Paul, Minn., has a 61-49-18 record with a 2.61 goals-against average and a .909 save percentage in 151 career NHL games with San Jose and Minnesota.
This report by The Canadian Press was first published Sept. 22, 2021.
The Canadian Press
Regulatory group warns several Alberta doctors about sharing COVID-19 misinformation
EDMONTON — A group that oversees the practice of medicine in Alberta says it has told at least seven doctors who were spreading misinformation about COVID-19 that their behaviour was unprofessional.
Scott McLeod, registrar with the College of Physicians and Surgeons of Alberta, says the regulator has also spoken to doctors who gave into pressure from patients wanting an exemption letter– not grounded in clinical evidence — to avoid having to wear masks or vaccinations.
McLeod says the college is to publish a letter this week addressed to physicians and the public to reiterate its support for vaccines and public health restrictions put in place to try to curb the spread of COVID-19.
The college says the doctors who were warned had been spreading misinformation on social media platforms or elsewhere.
McLeod says it's disappointing to see that type of behaviour and noted it has a significant effect because doctors have a powerful voice in society.
He adds the number of doctors painting a false narrative in the province is unprecedented.
McLeod says if doctors don't stick to basic science that outlines how to protect people during a pandemic, the public and other physicians can file an official complaint with the college.
This report by The Canadian Press was first published Sept. 22, 2021.
The Canadian Press