The Halftime Report – News from the Alberta Sports Hall of Fame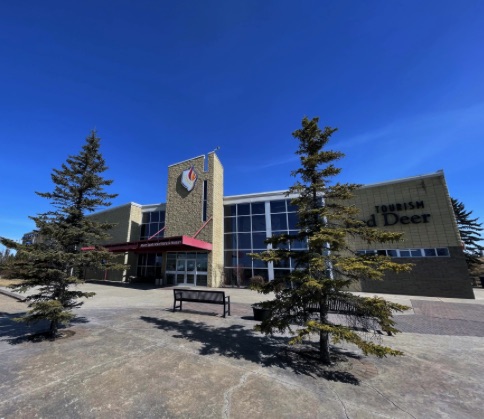 Diane Jones Konihowski Inducted to Canada's Sports Hall of Fame & receives the Order of Sport Award
On October 3rd, Diane Jones Konihowski was awarded the Order of Sport Award and was Inducted into Canada's Sports Hall of Fame Class of 2020-2021. Diane has been inducted into the Alberta Sports Hall of Fame since 2002 as a Multisport Builder. She was appointed to the Order of Canada in 1978, YWCA "Woman of Distinction" Sport & Recreation Award in 1988, "Great Canadian" Award in 1993, and she was inducted into the Canadian Olympic Sports Hall of Fame in 1995. Congratulations Diane on this well deserved recognition on all you have done for sport in Canada.
The Guys from the Oh, Deer Podcast recap their experience at the Alberta Sports Hall of Fame
This newsletter is sponsored by the Innisfail Eagles.
2020 Virtual Induction Ceremony
More information still to come.
Honoured Member Deryk Snelling has Passed
We are saddened to hear of the passing of legendary Swim Coach Deryk Snelling.
Deryk Snelling's coaching abilities helped place fifty-seven swimmers on Olympic teams with twenty-one of them earning Olympic medals. Alberta Sports Hall of Fame Honoured Members Tom Ponting, Mark Tewksbury, Cheryl Gibson, and Susan Sloan, were all coached by him when competing internationally. Deryk's swimmers won ten World Championship medals, thirty-eight Pan American medals, sixty-five Commonwealth medals, and twenty-seven Pan Pacific medals. They set seven World Records and won sixty-nine Canadian National Team Championship titles. Deryk was Head Coach of the Canadian Olympic Team four times, the Commonwealth Games Teams five times, and one World Championship Team.
1997 Swimming Builder, Calgary
Provincial Sport Organization: Alberta Equestrian Federation
Our mission: is to assist in creating a positive environment for the enjoyment of equines. Through leadership and a proactive approach we promote, facilitate, and coordinate equestrian-related activities in Alberta.
The Alberta Equestrian Federation strives to maximize a participant/athlete's potential and involvement in our sport. We are athlete centered, coach driven and administrated, sport science and sponsor supported. By tailoring an athlete's/participant's sports development program to enables them to reach their full potential, increase lifelong participation in Equestrian and other physical activities while improving health and well-being.
Honoured Member in Focus: Margaret & Ron Southern
Margaret and Ron Southern had a dream to develop and operate a world-class equestrian facility. In 1976, their dream became a reality as Spruce Meadows hosted its first tournament. Over the years, Spruce Meadows has developed into one of the finest show jumping venues in the world. Spruce Meadows is the locale for four coveted world-class tournaments annually, including "The Masters" — that offers the largest purse of any show jumping event. Margaret and Ron have prided themselves in showcasing equestrian competitions, and their outstanding efforts have proven positive, as they have attracted competitors from all over the world.
Their daughter Nancy Southern is being Inducted this year along with Ian Allison for the Bell Memorial Award!
Artifact of the month!
Equestrian sports can be divided into 3 main categories: Eventing, Jumping and Dressage.
Eventing is often considered the supreme test of total horsemanship and was originally intended to test military officers for any challenges they could come across on or off duty. Jumping or show jumping features a technical course with a series of obstacles that vary in height and width, including jumps over water and stone walls, parallel rails, and triple bars. Referred to as horse ballet, dressage has been used for over 2000 years starting as a way the Greeks prepared their horses for war.
All nomination packages for the 20201 intake year must be submitted prior to October 31st, 2021 to be considered for the 2021 selection year.
Give Back Today!​
The Alberta Sports Hall of Fame needs your support to continue the ongoing preservation of Alberta's sports history and the development of museum exhibits. We are grateful and appreciative of the generosity of our supporters and friends.
Canadian Food Inspection Agency confirms another case of 'bird flu' in B.C.
RICHMOND, B.C. — The Canadian Food Inspection Agency has confirmed the presence of highly pathogenic avian influenza in a small flock of poultry in Richmond, B.C.
The agency did not provide information on the number of birds infected by H1N1, or the type of poultry.
It says while the so-called bird flu is not a food safety concern, it is spreading across the globe and anyone with birds must use preventive measures like securing their property by a fence.
It says small flocks are at risk of contracting viruses like avian influenza, especially if they have access to ponds or bodies of water known to be used by wild birds.
H1N1 can also be spread on the clothing and shoes of visitors and employees moving from flock to flock, through contaminated feed, water, bedding and farm equipment as well as via airborne particles and dust blown by the wind.
B.C.'s Agriculture Ministry said this week that avian flu had been found in a commercial flock in the Fraser Valley, home to 80 per cent of the province's poultry farms.
Avian flu cases have been confirmed in several other provinces, but no infections have been detected in humans.
This report by The Canadian Press was first published May 20, 2022.
The Canadian Press
A brief history of the Stanley Cup Playoffs' Battle of Alberta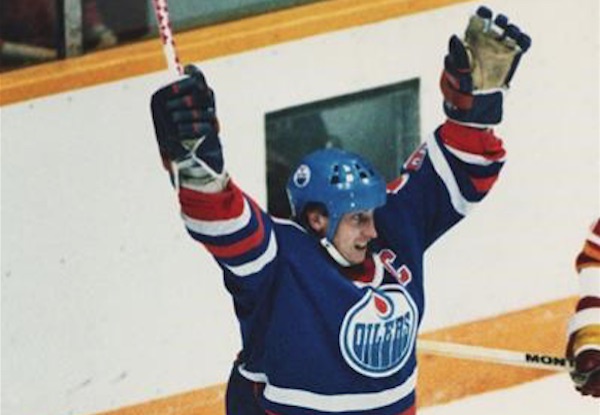 The Calgary Flames and Edmonton Oilers are fighting the Battle of Alberta in the playoffs for the sixth time in the rivalry's history.
Here's a brief look back at the five previous encounters between the two:
1983: OILERS WON 4-1
In the first meeting between the two sides in the playoffs, the Oilers began a trend of dominance against Calgary, taking the series in five games.
Wayne Gretzky finished with 14 points (six goals, eight assists) in the series as Edmonton took the Smythe Division final with ease.
The series was among the least competitively played of the five encounters between the two in the post-season, with Edmonton outscoring Calgary 35-13.
However, it did begin the trend of the Oilers, more often than not, getting the better of the Flames in playoff play.
1984: OILERS WON 4-3
Case in point: Just a year after getting bounced by the Oilers in the Smyth Division final, the Flames got eliminated again.
This was a far more competitive series, going the full seven games and featuring two overtime contests — both Calgary win.
Ultimately, though, the star power the Oilers boasted — in particular, Gretzky and Jari Kurri — proved too much for Calgary to overcome.
The seven-game victory helped propel the Oilers to their first Stanley Cup championship.
1986: FLAMES WON 4-3
Another seven-game series, two years after the first one.
Taking place again in the Smyth Division final, Calgary finally got the better of Edmonton.
The series was decided by a goal scored a little over five minutes into the third period that broke a 2-2 tie in Game 7.
Oilers defenceman Steve Smith attempted a cross-ice pass but it ended up striking Flames goalie Grant Fuhr's leg and trickled into Edmonton's goal.
This series win still remains the only time the Flames have defeated the Oilers in the post-season.
It also helped catapult Calgary to its first Stanley Cup final appearance, where it fell to the Montreal Canadiens in five games.
1988: OILERS WON 4-0
The most dominant Oilers victory of the four they've earned, Edmonton swept Calgary and, outside of an overtime win in Game 2, had no issues handling the Flames.
Edmonton dominated despite not having home-ice advantage for the first time in their playoff series with each other.
1991: OILERS WON 4-3
The only series outside of the one happening now that didn't see the two teams meet in the Smyth Division final, this one took place in the Smyth Division semifinal and, for the second encounter in a row, saw the Flames with home-ice advantage.
Unfortunately for Calgary, even with Gretzky no longer around in Edmonton, it was the Oilers coming out on top, this time breaking the hearts of Southern Alberta again as Esa Tikkanen scored 6:58 into overtime of Game 7.
This report by The Canadian Press was first published May 20, 2022.
The Canadian Press