The Halftime Report – News from the Alberta Sports Hall of Fame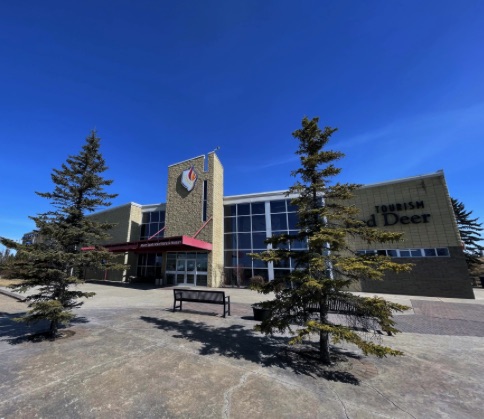 Diane Jones Konihowski Inducted to Canada's Sports Hall of Fame & receives the Order of Sport Award
On October 3rd, Diane Jones Konihowski was awarded the Order of Sport Award and was Inducted into Canada's Sports Hall of Fame Class of 2020-2021. Diane has been inducted into the Alberta Sports Hall of Fame since 2002 as a Multisport Builder. She was appointed to the Order of Canada in 1978, YWCA "Woman of Distinction" Sport & Recreation Award in 1988, "Great Canadian" Award in 1993, and she was inducted into the Canadian Olympic Sports Hall of Fame in 1995. Congratulations Diane on this well deserved recognition on all you have done for sport in Canada.
The Guys from the Oh, Deer Podcast recap their experience at the Alberta Sports Hall of Fame
This newsletter is sponsored by the Innisfail Eagles.
2020 Virtual Induction Ceremony
More information still to come.
Honoured Member Deryk Snelling has Passed
We are saddened to hear of the passing of legendary Swim Coach Deryk Snelling.
Deryk Snelling's coaching abilities helped place fifty-seven swimmers on Olympic teams with twenty-one of them earning Olympic medals. Alberta Sports Hall of Fame Honoured Members Tom Ponting, Mark Tewksbury, Cheryl Gibson, and Susan Sloan, were all coached by him when competing internationally. Deryk's swimmers won ten World Championship medals, thirty-eight Pan American medals, sixty-five Commonwealth medals, and twenty-seven Pan Pacific medals. They set seven World Records and won sixty-nine Canadian National Team Championship titles. Deryk was Head Coach of the Canadian Olympic Team four times, the Commonwealth Games Teams five times, and one World Championship Team.
1997 Swimming Builder, Calgary
Provincial Sport Organization: Alberta Equestrian Federation
Our mission: is to assist in creating a positive environment for the enjoyment of equines. Through leadership and a proactive approach we promote, facilitate, and coordinate equestrian-related activities in Alberta.
The Alberta Equestrian Federation strives to maximize a participant/athlete's potential and involvement in our sport. We are athlete centered, coach driven and administrated, sport science and sponsor supported. By tailoring an athlete's/participant's sports development program to enables them to reach their full potential, increase lifelong participation in Equestrian and other physical activities while improving health and well-being.
Honoured Member in Focus: Margaret & Ron Southern
Margaret and Ron Southern had a dream to develop and operate a world-class equestrian facility. In 1976, their dream became a reality as Spruce Meadows hosted its first tournament. Over the years, Spruce Meadows has developed into one of the finest show jumping venues in the world. Spruce Meadows is the locale for four coveted world-class tournaments annually, including "The Masters" — that offers the largest purse of any show jumping event. Margaret and Ron have prided themselves in showcasing equestrian competitions, and their outstanding efforts have proven positive, as they have attracted competitors from all over the world.
Their daughter Nancy Southern is being Inducted this year along with Ian Allison for the Bell Memorial Award!
Artifact of the month!
Equestrian sports can be divided into 3 main categories: Eventing, Jumping and Dressage.
Eventing is often considered the supreme test of total horsemanship and was originally intended to test military officers for any challenges they could come across on or off duty. Jumping or show jumping features a technical course with a series of obstacles that vary in height and width, including jumps over water and stone walls, parallel rails, and triple bars. Referred to as horse ballet, dressage has been used for over 2000 years starting as a way the Greeks prepared their horses for war.
All nomination packages for the 20201 intake year must be submitted prior to October 31st, 2021 to be considered for the 2021 selection year.
Give Back Today!​
The Alberta Sports Hall of Fame needs your support to continue the ongoing preservation of Alberta's sports history and the development of museum exhibits. We are grateful and appreciative of the generosity of our supporters and friends.
Central Alberta city to close homeless camp as future plans unknown
WETASKIWIN, Alta. — A central Alberta city is closing a homeless encampment with help from Mounties because of safety risks it says will persist if it remains open.
Wetaskiwin voted last week to close "tent city" as most, if not all, people who were living there are now using the nearby warming shelter run by the Mustard Seed or the Samson Cree shelter.
Local fire services say they attended multiple fire-related calls to the camp since it opened in August, including one severe structure fire where "the possibility of death was very imminent," and two instances where people sustained serious burns after falling into flames.
RCMP say they attended 37 calls related to assault, robbery, weapons and arson.
At one point, up to 60 people lived rough in the camp after the city forced the closure of its only shelter, but numbers dwindled with frigid temperatures and hindered social agency supports.
Provincial funding for the temporary shelter, which is a stone's throw from the camp, is in place until March with no clear plans by the city on what happens if or when it closes.
This report by The Canadian Press was first published Jan. 28, 2022.
The Canadian Press
Second-degree murder charge laid after 'unprovoked' attack at southern Alberta prison
DRUMHELLER, Alta. — RCMP say a man at a medium-security federal prison in southern Alberta has been charged in the death of a fellow inmate.
Mounties say officers responded to a call Wednesday of a serious assault at Drumheller Institution.
They allege an assault on 34-year-old Jeffrey Ryan of Parkland County, Alta., was unprovoked.
RCMP say Ryan sustained serious injuries and later died in hospital.
Ashley Baird of Nanaimo, B.C., who is 38, has been charged with second-degree murder and is to appear in Drumheller provincial court on Feb. 11.
Police say an autopsy has been ordered by the Office of the Chief Medical Examiner and will be performed in the coming days.
This report by The Canadian Press was first published Jan. 28, 2022.
The Canadian Press