The Halftime Report – News from the Alberta Sports Hall of Fame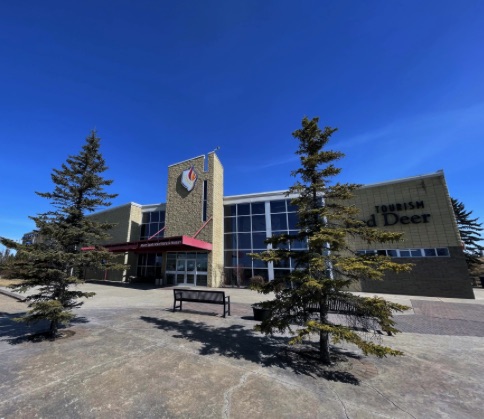 Diane Jones Konihowski Inducted to Canada's Sports Hall of Fame & receives the Order of Sport Award
On October 3rd, Diane Jones Konihowski was awarded the Order of Sport Award and was Inducted into Canada's Sports Hall of Fame Class of 2020-2021. Diane has been inducted into the Alberta Sports Hall of Fame since 2002 as a Multisport Builder. She was appointed to the Order of Canada in 1978, YWCA "Woman of Distinction" Sport & Recreation Award in 1988, "Great Canadian" Award in 1993, and she was inducted into the Canadian Olympic Sports Hall of Fame in 1995. Congratulations Diane on this well deserved recognition on all you have done for sport in Canada.
The Guys from the Oh, Deer Podcast recap their experience at the Alberta Sports Hall of Fame
This newsletter is sponsored by the Innisfail Eagles.
2020 Virtual Induction Ceremony
More information still to come.
Honoured Member Deryk Snelling has Passed
We are saddened to hear of the passing of legendary Swim Coach Deryk Snelling.
Deryk Snelling's coaching abilities helped place fifty-seven swimmers on Olympic teams with twenty-one of them earning Olympic medals. Alberta Sports Hall of Fame Honoured Members Tom Ponting, Mark Tewksbury, Cheryl Gibson, and Susan Sloan, were all coached by him when competing internationally. Deryk's swimmers won ten World Championship medals, thirty-eight Pan American medals, sixty-five Commonwealth medals, and twenty-seven Pan Pacific medals. They set seven World Records and won sixty-nine Canadian National Team Championship titles. Deryk was Head Coach of the Canadian Olympic Team four times, the Commonwealth Games Teams five times, and one World Championship Team.
1997 Swimming Builder, Calgary
Provincial Sport Organization: Alberta Equestrian Federation
Our mission: is to assist in creating a positive environment for the enjoyment of equines. Through leadership and a proactive approach we promote, facilitate, and coordinate equestrian-related activities in Alberta.
The Alberta Equestrian Federation strives to maximize a participant/athlete's potential and involvement in our sport. We are athlete centered, coach driven and administrated, sport science and sponsor supported. By tailoring an athlete's/participant's sports development program to enables them to reach their full potential, increase lifelong participation in Equestrian and other physical activities while improving health and well-being.
Honoured Member in Focus: Margaret & Ron Southern
Margaret and Ron Southern had a dream to develop and operate a world-class equestrian facility. In 1976, their dream became a reality as Spruce Meadows hosted its first tournament. Over the years, Spruce Meadows has developed into one of the finest show jumping venues in the world. Spruce Meadows is the locale for four coveted world-class tournaments annually, including "The Masters" — that offers the largest purse of any show jumping event. Margaret and Ron have prided themselves in showcasing equestrian competitions, and their outstanding efforts have proven positive, as they have attracted competitors from all over the world.
Their daughter Nancy Southern is being Inducted this year along with Ian Allison for the Bell Memorial Award!
Artifact of the month!
Equestrian sports can be divided into 3 main categories: Eventing, Jumping and Dressage.
Eventing is often considered the supreme test of total horsemanship and was originally intended to test military officers for any challenges they could come across on or off duty. Jumping or show jumping features a technical course with a series of obstacles that vary in height and width, including jumps over water and stone walls, parallel rails, and triple bars. Referred to as horse ballet, dressage has been used for over 2000 years starting as a way the Greeks prepared their horses for war.
All nomination packages for the 20201 intake year must be submitted prior to October 31st, 2021 to be considered for the 2021 selection year.
Give Back Today!​
The Alberta Sports Hall of Fame needs your support to continue the ongoing preservation of Alberta's sports history and the development of museum exhibits. We are grateful and appreciative of the generosity of our supporters and friends.
Edmonton council to ask province to support new centre to fight downtown crime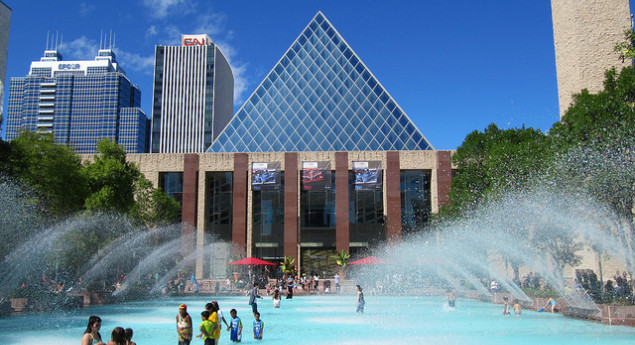 By Fakiha Baig in Edmonton
City council has voted unanimously to ask the government of Alberta to support the creation of a hub in Edmonton's Chinatown where social workers, firefighters and peace officers could work together to reduce crime.
City administration submitted a report to council Monday that describes the proposed Healthy Streets Operations Centre.
David Jones, who is with the city and presented the report, told councillors it would not be a traditional police station.
"The people who will see the benefits of this include Chinatown residents and businesses, but also people who are on the streets who are vulnerable and being preyed on by some of the criminal element," Jones said.
The creation of the centre is one of several actions the city has promised to address a spike in violent crime downtown, in nearby Chinatown and on the transit system.
Edmonton police officers have already increased their presence in problem areas.
In May, Justice Minister Tyler Shandro used his ministerial power to demand a report from the city on what is being done to get crime under control.
Mayor Amarjeet Sohi said during Monday's council meeting that the city has delivered with its plan for the centre and now it is time for the province to step up.
"Edmonton gets the lowest per-capita funding to support ending homelessness compared to seven other cities (in Alberta). I think it's really important that we ask the people whose inaction has caused harm to the community to be stepping up," Sohi said.
"Most of the violence in Chinatown is related to houselessness … and addictions causing a lot of harm to the community and to individuals. We're asking city taxpayers to pick up the pieces or pay for the consequences of lack of investment in health and lack of investment in housing."
Sohi added he gets the sense the province wants to help.
The provincial government did not immediately respond to a request for comment.
The report says the centre will operate seven days a week, 21 hours a day, and could cost up to $18.1 million over the next four years.
The city and Edmonton Police Service could partially support the centre and Jones said there have also been offers from different businesses in Chinatown to provide a building for the hub at no cost.
But council voted in favour of asking the provincial government to determine how it can provide mental health, housing and shelter support.
Sohi said he plans to engage with the province and will report back to council on Aug. 15.
Jones said to get the centre up and running by next summer, the city aims to hire four peace officer sergeants, 16 community peace officers, two community safety liaisons and three firefighters or fire prevention officers.
The report said community members asked for increased security in problem areas and that building a centre in "hot spots" can effectively reduce crime. Research cited in the report has also shown it wont displace violence to other areas.
"Studies have consistently found no noticeable displacement and, in some cases, a diffusion effect, meaning that hot-spot policing reduces crime in the areas adjacent to the hot spots as well."
Dr. Temitope Oriola, a criminology professor at the University of Alberta, said the hub model has been around for at least a decade in Canada and the centre is a good start.
"The real test is to ensure it is not too heavily tilted toward and reliant on policing," he said in a email.
"The approach needs to have law enforcement as one of several critical components with people, community revitalization and customized social service at the epicentre."
Oriola added the centre would be most effective in reducing crime if it also goes hand-in-hand with other initiatives in the city that address addictions issues and homelessness.
"Employment created should also focus on those most directly connected to Chinatown," he said.
This report by The Canadian Press was first published on July 4, 2022.
—
This story was produced with the financial assistance of the Meta and Canadian Press News Fellowship.
Alberta expands its support for Ukrainians fleeing war and settling in the province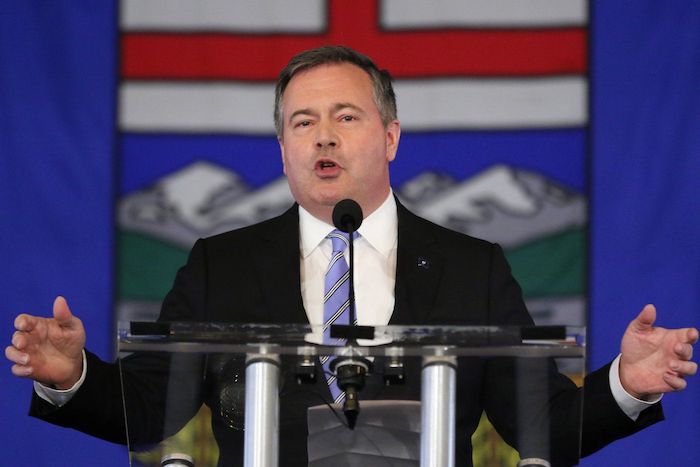 Edmonton – The Alberta government is expanding its support for Ukrainians coming to the province from the war-ravaged country.
Premier Jason Kenney said there's a special, deep connection between Alberta and Ukraine, with more than 369,000 Albertans who have Ukrainian roots.
"That is why we are proud to have opened our doors of refuge to Ukrainians fleeing the violence of that conflict," he said Monday at a news conference at the Ukrainian Cultural Heritage Village just east of Edmonton.
Kenney said more than 3,800 Ukrainians — many of whom are women and children because men are required to stay behind to help defend their nation — have already arrived in Alberta and thousands more are expected as the conflict continues into its fourth month.
"Starting July 25, Ukrainian evacuees arriving in Alberta will be eligible for new forms of aid," he said.
Those additional measures, he said, include temporary financial assistance for basic living expenses — such as food, clothing and rent — for up to six months. Anyone with children under the age of 12 would also be able to apply for child-care support for six months, said Kenney.
"This expanded support will be key for people whose lives have been thrown into chaos by the invasion," he said. "We can't take away their fears for those who have been left behind, but we can at least dispel the uncertainties that come with trying to start over and make ends meet in a new country."
Orysia Boychuk, president of the Alberta chapter of the Canadian Ukrainian Congress, said the income support and child-care subsidy are appreciated.
"We are confident this will definitely help support and contribute to the Ukrainian nationals' successful integration in Canadian society," she said at the news conference.
"We also thank the Alberta government for its unwavering support for the past four months as Russia continues to wage war on Ukraine."
Kenney said the additional supports are expected to cost between $15 million and $38 million, depending on how many Ukrainians arrive in the coming months.
The province has already provided money for settlement and language services, humanitarian aid and defensive equipment.
This report by The Canadian Press was first published July 4, 2022.
— By Colette Derworiz in Calgary