The Fraying of the Liberal International Order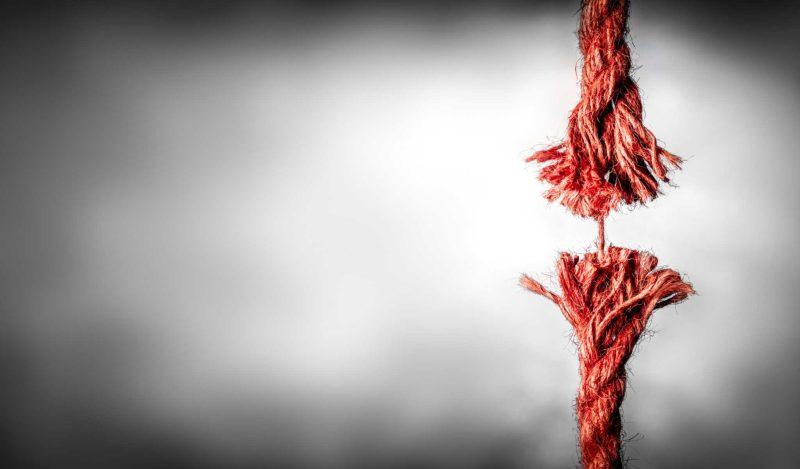 BY
RAMESH THAKUR
International politics is the struggle for the dominant normative architecture of world order based on the interplay of power, economic weight and ideas for imagining, designing and constructing the good international society. For several years now many analysts have commented on the looming demise of the liberal international order established at the end of the Second World War under US leadership.
Over the last several decades, wealth and power have been shifting inexorably from the West to the East and has produced a rebalancing of the world order. As the centre of gravity of world affairs shifted to the Asia-Pacific with China's dramatic climb up the ladder of great power status, many uncomfortable questions were raised about the capacity and willingness of Western powers to adapt to a Sinocentric order.
For the first time in centuries, it seemed, the global hegemon would not be Western, would not be a free market economy, would not be liberal democratic, and would not be part of the Anglosphere.
More recently, the Asia-Pacific conceptual framework has been reformulated into the Indo-Pacific as the Indian elephant finally joined the dance. Since 2014 and then again especially after the Russian invasion of Ukraine in February last year, the question of European security, political and economic architecture has reemerged as a frontline topic of discussion.
The return of the Russia question as a geopolitical priority has also been accompanied by the crumbling of almost all the main pillars of the global arms control complex of treaties, agreements, understandings and practices that had underpinned stability and brought predictability to major power relations in the nuclear age.
The AUKUS security pact linking Australia, the UK, and the US in a new security alliance, with the planned development of AUKUS-class nuclear-powered attack submarines, is both a reflection of changed geopolitical realities and, some argue, itself a threat to the global nonproliferation regime and a stimulus to fresh tensions in relations with China. British Prime Minister (PM) Rishi Sunak said at the announcement of the submarines deal in San Diego on March 13 that the growing security challenges confronting the world—"Russia's illegal invasion of Ukraine, China's growing assertiveness, the destabilising behaviour of Iran and North Korea"—"threaten to create a world codefined by danger, disorder and division."
For his part, President Xi Jinping accused the US of leading Western countries to engage in an "all-around containment, encirclement and suppression of China."
The Australian government described the AUKUS submarine project as "the single biggest investment in our defence capability in our history" that "represents a transformational moment for our nation." However, it could yet be sunk by six minefields lurking underwater: China's countermeasures, the time lag between the alleged imminence of the threat and the acquisition of the capability, the costs, the complexities of operating two different classes of submarines, the technological obsolescence of submarines that rely on undersea concealment, and domestic politics in the US and Australia.
Regional and global governance institutions can never be quarantined from the underlying structure of international geopolitical and economic orders. Nor have they proven themselves to be fully fit for the purpose of managing pressing global challenges and crises like wars, and potentially existential threats from nuclear weapons, climate-related disasters and pandemics.
To no one's surprise, the rising and revisionist powers wish to redesign the international governance institutions to inject their own interests, governing philosophies, and preferences. They also wish to relocate the control mechanisms from the major Western capitals to some of their own capitals. China's role in the Iran–Saudi rapprochement might be a harbinger of things to come.
The "Rest" Look for Their Place in the Emerging New Order
The developments out there in "the real world," testifying to an inflection point in history, pose profound challenges to institutions to rethink their agenda of research and policy advocacy over the coming decades.
On 22–23 May, the Toda Peace Institute convened a brainstorming retreat at its Tokyo office with more than a dozen high-level international participants. One of the key themes was the changing global power structure and normative architecture and the resulting implications for world order, the Indo-Pacific and the three US regional allies Australia, Japan, and South Korea. The two background factors that dominated the conversation, not surprisingly, were China–US relations and the Ukraine war.
The Ukraine war has shown the sharp limits of Russia as a military power. Both Russia and the US badly underestimated Ukraine's determination and ability to resist ("I need ammunition, not a ride," President Volodymyr Zelensky famously said when offered safe evacuation by the Americans early in the war), absorb the initial shock, and then reorganise to launch counter-offensives to regain lost territory. Russia is finished as a military threat in Europe. No Russian leader, including President Vladimir Putin, will think again for a very long time indeed of attacking an allied nation in Europe.
That said, the war has also demonstrated the stark reality of the limits to US global influence in organising a coalition of countries willing to censure and sanction Russia. If anything, the US-led West finds itself more disconnected from the concerns and priorities of the rest of the world than at any other time since 1945. A study published in October from Cambridge University's Bennett Institute for Public Policy provides details on the extent to which the West has become isolated from opinion in the rest of the world on perceptions of China and Russia. This was broadly replicated in a February 2023 study from the European Council on Foreign Relations (ECFR).
The global South in particular has been vocal in saying firstly that Europe's problems are no longer automatically the world's problems, and secondly that while they condemn Russia's aggression, they also sympathise quite heavily with the Russian complaint about NATO provocations in expanding to Russia's borders. In the ECFR report, Timothy Garton-Ash, Ivan Krastev, and Mark Leonard cautioned Western decision-makers to recognise that "in an increasingly divided post-Western world," emerging powers "will act on their own terms and resist being caught in a battle between America and China."
US global leadership is hobbled also by rampant domestic dysfunctionality. A bitterly divided and fractured America lacks the necessary common purpose and principle, and the requisite national pride and strategic direction to execute a robust foreign policy. Much of the world is bemused too that a great power could once again present a choice between Joe Biden and Donald Trump for president.
The war has solidified NATO unity but also highlighted internal European divisions and European dependence on the US military for its security.
The big strategic victor is China. Russia has become more dependent on it and the two have formed an effective axis to resist US hegemony. China's meteoric rise continues apace. Having climbed past Germany last year, China has just overtaken Japan as the world's top car exporter, 1.07 to 0.95 million vehicles. Its diplomatic footprint has also been seen in the honest brokerage of a rapprochement between Iran and Saudi Arabia and in promotion of a peace plan for Ukraine.
Even more tellingly, according to data published by the UK-based economic research firm Acorn Macro Consulting in April, the BRICS grouping of emerging market economies (Brazil, Russia, India, China, South Africa) now accounts for a larger share of the world's economic output in PPP dollars than the G7 group of industrialised countries (Canada, France, Germany, Italy, Japan, UK, USA). Their respective shares of global output have fallen and risen between 1982 and 2022 from 50.4 percent and 10.7 percent, to 30.7 percent and 31.5 percent. No wonder another dozen countries are eager to join the BRICS, prompting Alec Russell to proclaim recently in The Financial Times: "This is the hour of the global south."
The Ukraine war might also mark India's long overdue arrival on the global stage as a consequential power. For all the criticisms of fence-sitting levelled at India since the start of the war, this has arguably been the most successful exercise of an independent foreign policy on a major global crisis in decades by India. Foreign Minister S. Jaishankar even neatly turned the fence-sitting criticism on its head by retorting a year ago that "I am sitting on my ground" and feeling quite comfortable there. His dexterity in explaining India's policy firmly and unapologetically but without stridency and criticism of other countries has drawn widespread praise, even from Chinese netizens.
On his return after the G7 summit in Hiroshima, the South Pacific and Australia, PM Narendra Modi commented on 25 May: "Today, the world wants to know what India is thinking." In his 100th birthday interview with The Economist, Henry Kissinger said he is "very enthusiastic" about US close relations with India. He paid tribute to its pragmatism, basing foreign policy on non-permanent alliances built around issues rather than tying up the country in big multilateral alliances. He singled out Jaishankar as the current political leader who "is quite close to my views."
In a complementary interview with The Wall Street Journal, Kissinger also foresees, without necessarily recommending such a course of action, Japan acquiring its own nuclear weapons in 3-5 years.
In a blog published on 18 May, Michael Klare argues that the emerging order is likely to be a G3 world with the US, China, and India as the three major nodes, based on attributes of population, economic weight and military power (with India heading into being a major military force to be reckoned with, even if not quite there yet). He is more optimistic about India than I am but still, it's an interesting comment on the way the global winds are blowing. Few pressing world problems can be solved today without the active cooperation of all three.
The changed balance of forces between China and the US also affects the three Pacific allies, namely Australia, Japan, and South Korea. If any of them starts with a presumption of permanent hostility with China, then of course it will fall into the security dilemma trap. That assumption will drive all its policies on every issue in contention, and will provoke and deepen the very hostility it is meant to be opposing.
Rather than seeking world domination by overthrowing the present order, says Rohan Mukherjee in Foreign Affairs, China follows a three-pronged strategy. It works with institutions it considers both fair and open (UN Security Council, WTO, G20) and tries to reform others that are partly fair and open (IMF, World Bank), having derived many benefits from both these groups. But it is challenging a third group which, it believes, are closed and unfair: the human rights regime.
In the process, China has come to the conclusion that being a great power like the US means never having to say you're sorry for hypocrisy in world affairs: entrenching your privileges in a club like the UN Security Council that can be used to regulate the conduct of all others.
Instead of self-fulfilling hostility, former Australian foreign secretary Peter Varghese recommends a China policy of constrainment-cum-engagement. Washington may have set itself the goal of maintaining global primacy and denying Indo-Pacific primacy to China, but this will only provoke a sullen and resentful Beijing into efforts to snatch regional primacy from the US. The challenge is not to thwart but to manage China's rise—from which many other countries have gained enormous benefits, with China becoming their biggest trading partner—by imagining and constructing a regional balance in which US leadership is crucial to a strategic counterpoint.
In his words, "The US will inevitably be at the centre of such an arrangement, but that does not mean that US primacy must sit at its fulcrum." Wise words that should be heeded most of all in Washington but will likely be ignored.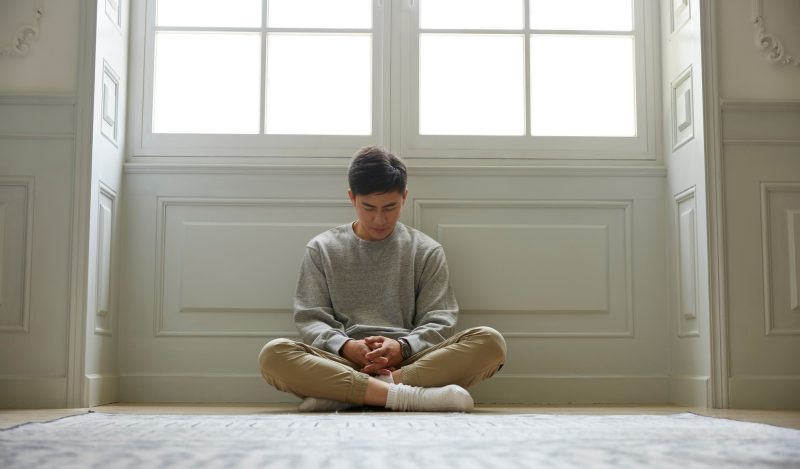 BY
JEFFREY A. TUCKER
On March 6, 2020, the mayor of Austin, Texas, canceled the biggest tech and arts trade show in the world, South-by-Southwest, only a week before hundreds of thousands were to gather in the city.
In an instant, with the stroke of a pen, it was all gone: hotel reservations, flight plans, performances, exhibitors, and all the hopes and dreams of thousands of merchants in the town. Economic impact: a loss $335 million in revenue at least. And that was just to the city alone, to say nothing of the broader impact.
It was the beginning of US lockdowns. It wasn't entirely clear at the time – my own sense was that this was a calamity that would lead to decades of successful lawsuits against the Austin mayor – but it turned out that Austin was the test case and template for the entire nation and then the world.
The reason was of course Covid but the pathogen wasn't even there. The idea was to keep it out of the city, an incredible and sudden fallback to a medieval practice that has nothing to do with modern public health understanding of how a respiratory virus should be handled.
"In six months," I wrote at the time, "if we are in a recession, unemployment is up, financial markets are wrecked, and people are locked in their homes, we'll wonder why the heck governments chose disease 'containment' over disease mitigation. Then the conspiracy theorists get to work."
I was right about the conspiracy theorists but I had not anticipated that they would turn out to be right about nearly everything. We were being groomed for nationwide lockdowns.
At this point in the trajectory, we already knew the gradient of risk. It was not medically significant for healthy working-age adults (which still to this day the CDCs does not admit). So the shutdown likely protected very few if anyone.
The extraordinary edict – worthy of a tin-pot dictator of a dark age – completely overrode the wishes of millions, all on the decision of one man, whose name is Steven Adler.
"Was the consideration between maintaining that money, effectively rolling the dice, and doing what you did?" asked Texas Monthly of the mayor.
His answer: "No."
Clarifying: "We made a decision based on what was in the best health interest for the city. And that is not an easy choice."
After the shocking cancellation, which overrode property rights and free will, the mayor urged all residents to go out and eat at restaurants and gather and spend money to support the local economy. In this later interview, he explained that he had no problem keeping the city open. He just didn't want people from hither and yon – the dirty people, so to speak – to bring a virus with them.
He was here playing the role of Prince Prospero in Edgar Allan Poe's "The Masque of the Red Death." He was turning the capital city of Texas into a castle in which the elite could hide from the virus, an action that also became a foreshadowing of what was to come: the division of the entire country into clean and dirty populations.
The mayor further added a strange comment: "I think the spread of the disease here is inevitable. I don't think that closing down South Bay was intended to stop the disease from getting here because it is coming. The assessment of our public health professionals was that we were risking it coming here more quickly, or in a greater way with a greater impact. And the longer we could put that off, the better this city is."
And there we have the "flatten the curve" thinking at work. Kick the can down the road. Postpone. Delay herd immunity as long as possible. Yes, everyone will get the bug but it is always better that it happens later rather than sooner. But why? We were never told. Flatten the curve was really just prolong the pain, keep our overlords in charge as long as possible, put normal life on hold, and stay safe as long as you can.
Prolonging the pain might also have served another surreptitious agenda: let the working classes – the dirty people – get the bug and bear the burden of herd immunity so that the elites can stay clean and hopefully it will die out before it gets to the highest echelons. There was indeed a hierarchy of infection.
In all these months, no one ever explained to the American public why prolonging the period of non-exposure was always better than meeting the virus sooner, gaining immunity, and getting over it. The hospitals around the country were not strained. Indeed, with the inexplicable shutdown of medical services for diagnostics and elective surgeries, hospitals in Texas were empty for months. Health care spending collapsed.
This was the onset of the great demoralization. The message was: your property is not your own. Your events are not yours. Your decisions are subject to our will. We know better than you. You cannot take risks with your own free will. Our judgment is always better than yours. We will override anything about your bodily autonomy and choices that are inconsistent with our perceptions of the common good. There is no restraint on us and every restraint on you.
This messaging and this practice is inconsistent with a flourishing human life, which requires the freedom of choice above all else. It also requires the security of property and contracts. It presumes that if we make plans, those plans cannot be arbitrarily canceled by force by a power outside of our control. Those are bare minimum presumptions of a civilized society. Anything else leads to barbarism and that is exactly where the Austin decision took us.
We still don't know precisely who was involved in this rash judgment or on what basis they made it. There was a growing sense in the country at the time that something was going to happen. There had been sporadic use of lockdown powers in the past. Think of the closure of Boston after the bombing in 2013. A year later, the state of Connecticut quarantined two travelers who might have been exposed to Ebola in Africa. These were the precedents.
"The coronavirus is driving Americans into unexplored territory, in this case understanding and accepting the loss of freedom associated with a quarantine," wrote the New York Times on March 19, 2020, three days after the Trump press conference that announced two weeks to flatten the curve.
The experience on a nationwide basis fundamentally undermined the civil liberties and rights that Americans had long taken for granted. It was a shock to everyone but to young people still in school, it was utter trauma and a moment of mental reprogramming. They learned all the wrong lessons: they are not in charge of their lives; someone else is. The only way to be is to figure out the system and play along.
We now see epic learning loss, psychological shock, population-wide obesity and substance abuse, a fall in investor confidence, a shrinkage of savings reflecting less interest in the future, and a dramatic decline in public participation in what used to be normal life events: church, theater, museums, libraries, fares, symphonies, ballets, theme parks, and so on. Attendance in general is down by half and this is starving these venues of money. Most of the big institutions in large cities like New York, such as Broadway and the Met, are on life support. The symphony halls have a third empty seats despite lowering prices.
It seems remarkable that this three-and-a-half year-long war against basic liberty for nearly everyone has come to this. And yet it should not be a surprise. All ideology aside, you simply cannot maintain much less cultivate a civilized life when governments, in combination with the commanding heights of media and large corporations, treat their citizens like lab rats in a science experiment. You only end in sucking away the essence and vibrancy of the human spirit, as well as the will to build a good life.
In the name of public health, they sapped the will to health. And if you object, they shut you up. This is still going on daily.
The ruling class that did this to the country has yet to speak honestly about what transpired. It was their actions that created the current cultural, economic, and social crisis. Their experiment left the country and our lives in shambles. We've yet to hear apologies or even basic honesty about any of it. Instead, all we get is more misleading propaganda about how we need yet another shot that doesn't work.
History provides many cases of a beaten down, demoralized, and increasingly poor and censored majority population being ruled over by an imperious, inhumane, sadistic, privileged, and yet tiny ruling class. We just never believed we would become one of those cases. The truth of this is so grim and glaring, and the likely explanation of what happened so shocking, that the entire subject is regarded as something of a taboo in public life.
There will be no fixing this, no crawling out from under the rubble, until we get something from our rulers other than public preening about a job well done, in ads sponsored by Pfizer and Moderna.
The Covid Narrative Flunked the Critical Thinking Test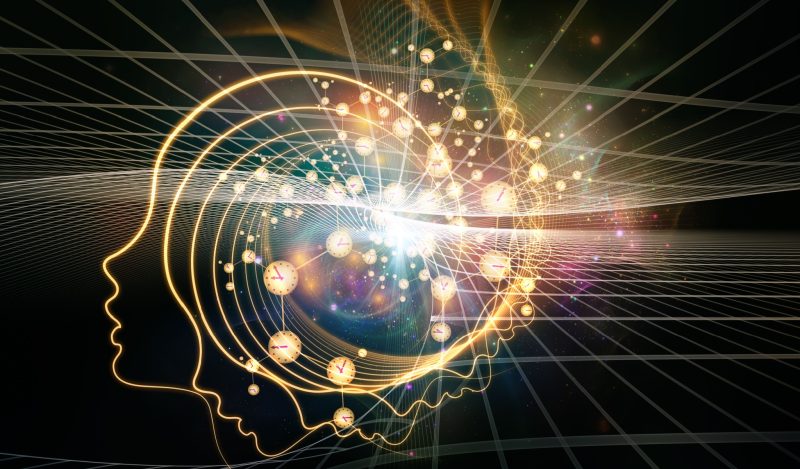 BY
BRUCE W. DAVIDSON
At the height of the Covid hysteria, several times I encountered variations of the meme "It's not a pandemic; it's an IQ test." Probably the memesters were poking fun at those duped by the mainstream Covid messaging.
In any case, that meme really misses the point. The essential problem has never been about one's IQ. Many highly intelligent people (in an academic sense) swallowed a very dubious narrative, while others less academically gifted did not. The real divider was the ability and inclination to think critically about it.
In a previous article I explained the basic concept of critical thinking, which can be defined as rational judgment about appeals to belief. Here I will lay out my own classroom approach to it in relation to the Covid messaging and policies.
The approach was derived from Browne and Keeley's once popular critical thinking textbook, Asking the Right Questions: A Guide to Critical Thinking. Simplified for Japanese university students unfamiliar with the concept of critical thinking, this approach consists of six questions, all very applicable to the official narrative about Covid. For any Japanese speakers who may be reading this, here is a video link of me explaining my approach.
Number one: What are the issues and the conclusion? The purpose of this question is to spur awareness that very often there is an assertion being made in the context of a debated issue. Many of my students have been completely unaware that a debate exists about many matters they hear about in school or from the media, such as climate change/global warming.
When people insist that no real debate exists in regard to an issue about which reasonable people differ, they have already failed the critical thinking test. That stance certainly has been the substance of much Covid messaging.
Number two: How good are the reasons? Many of my students can brainstorm on their own the characteristics of good reasons: clear, true, logical, objective, and important. In the Covid context, untrue reasons include arguing on the basis that novel, experimental injections are certainly (100 percent or 95 percent) "safe and effective." Moreover, the demand by pharmaceutical companies to receive complete legal protection from any liability belied this claim of safety.
Along with that, it was not logical to endanger people with potentially serious health harms from experimental injections or to withhold from them medical care in the name of protecting them, as happened during the lockdowns.
Number three: How good is the evidence? For the purpose of learning critical thinking about statistics, a number of books explain common forms of statistical deception and error. The classic book How to Lie With Statistics, along with the more recent book by Joel Best Damned Lies and Statistics, show how such dubious statistical data is often created or else badly interpreted.
In a Japanese book, Shakai Chosa no Uso (The Lies of Social Research), Professor Ichiro Tanioka reveals that government statistics also are often deceptive and simply serve the interests of bureaucrats and politicians, either by magnifying a problem to justify government policies and funding or by making a government program appear to be successful. Since many people are easily impressed by number data, he comments that more than half of all social science research is garbage, a problem compounded when the data is then referenced by the mass media, activists, and others.
Since the earliest days of the Covid panic, statistical chicanery has been conspicuous, including Neil Ferguson's now-infamous predictions of millions of deaths without lockdowns. Norman Fenton exposed a number of statistical confusions in the UK's national statistics in regard to Covid. As another example, Pfizer's claim of 95 percent Covid vaccine efficacy was based on its own shoddy research using the PCR tests. However, few in the Covid-messaging mainstream bothered to look into the statistically shaky basis for this claim. They simply parroted the "95 percent."
Number four: Are any words unclear or used strangely? A number of words took on unclear, strange, or inconsistent meanings during the Covid panic. One notable example was the word safe. In the case of the experimental Covid injections, the term evidently could accommodate a wide variety of serious side effects and a considerable number of deaths.
However, in other contexts, an extreme, all-or-nothing concept of safety came into play, as in the slogan "No one is safe until everyone is safe." This slogan makes as much sense as shouting, during the sinking of a passenger ship, "If everyone is not in the lifeboats, then no one is in the lifeboats." Nevertheless, this nonsensical mantra was on the lips of many in the corporate media, in order to insist on policies like universal Covid vaccination.
Interestingly, this absurd concept of safety is actually one of the items in The Ennis-Weir Critical Thinking Essay Test, which I made use of in my teaching and research (The test and manual can be downloaded for free). The test focuses on a fictional letter to a newspaper editor arguing for a total ban on overnight street parking in a certain city. The test-taker's job is to evaluate the various arguments in the letter, one of which asserts that "conditions are not safe if there's even the slightest possible chance for an accident."
Of course, such a view of safety could lead to the ban of almost anything with the slightest element of risk. To illustrate this, I pretended to trip on a student desk in class. Then I would insist that the accident showed that "teaching is too dangerous" and leave the classroom briefly. There is very little in life that is really "100 percent safe."
Another conspicuous misuse of terminology has been referring to the Covid injections as "vaccines," since the novel mRNA technology does not fit within the traditional definition of a vaccine. A more accurate designation would be "gene therapy," since the injections influence the expression of the body's genes, as Sonia Elijah and others have pointed out.
In order to allay public anxieties and avoid the necessity of testing their injections for possible toxic gene-related side effects like cancer, the familiar, user-friendly term vaccine was chosen. Then when the "vaccines" were obviously failing to prevent Covid infection, as vaccines are normally expected to do, the public was suddenly offered a new definition of a vaccine –something that does not prevent infection at all but simply ameliorates the symptoms of disease.
Number 5: Are there any other possible causes? People often arbitrarily attribute phenomena to causes that they wish to implicate. However, multiple causes may be to blame, or the real cause may actually be something entirely different. For example, many have been blaming human-generated CO2 for the high temperatures this summer, but other possible causes have been identified, such as an increase in atmospheric water vapor from underwater volcanic eruptions.
In regard to Covid causation, John Beaudoin discovered evidence of widespread fraud on death certificates in Massachusetts, in response to pressure from public health officials wanting to inflate Covid death figures. Hundreds of accidental deaths and even Covid vaccine deaths were counted as resulting from Covid.
Looking at the UK's national Covid death statistics, Norman Fenton discovered a similar problem. Only around 6,000 people actually died from Covid alone, a mere four and a half percent of the total number of supposed "Covid deaths." The rest had other serious medical conditions as possible causes of death. If a person tested positive on a PCR test after hospital admission, even someone fatally injured in a traffic accident could be counted as a Covid death.
In another example of wrong-headed thinking about causation, elements of the mainstream news media and certain "experts" credited the initial relatively low numbers of Covid hospitalizations and deaths in Japan to the practice of universal masking here. Unfortunately for that theory, soon afterwards Covid cases and hospitalizations shot up dramatically in Japan, making the "saved-by-masks" explanation difficult to maintain. Nevertheless, many officials and media outlets had decided early on that they believed in masks, regardless of what the evidence and common sense had to say.
Number six: What are the basic assumptions and are they acceptable? An assumption is an underlying, unstated belief that often goes without challenge and discussion. Recently I encountered a false assumption when I decided to stop wearing a face mask in class at my university. This met with the displeasure of one of the higher-ups, who called me in for a chat. He insisted that my unmasked face was making my students uncomfortable in class. He was assuming that they felt this way about it, so I decided to do an anonymous survey to find out their real feelings. To my surprise, only one student in all of my classes objected to my going maskless. The rest preferred that I teach without a mask or else expressed indifference.
Adherents of the mainstream Covid narrative accepted as axioms dubious ideas such as these:
Viral epidemics can and should be halted by extreme measures bringing great suffering on large numbers of people.
The threat of Covid infection supersedes human rights such as the rights to work, to commune with other human beings, to express opinions freely, etc.
Facial masks prevent Covid transmission.
Facial masks do no significant harm.
These assumptions have been ably debunked by many articles at Brownstone Institute and elsewhere.
Thus from the beginning the mainstream Covid narrative has failed to give persuasive responses to any of these questions. In light of that, it is remarkable that there are still many people who endorse the original Covid measures and messaging. Especially in times like these, more people need to employ critical thinking to become less gullible and more skeptical of widespread ideas and influential entities, including those usually branded as reliable. They neglect to do so at their own peril.