Stretched thin, parents have swath of options to save for children's education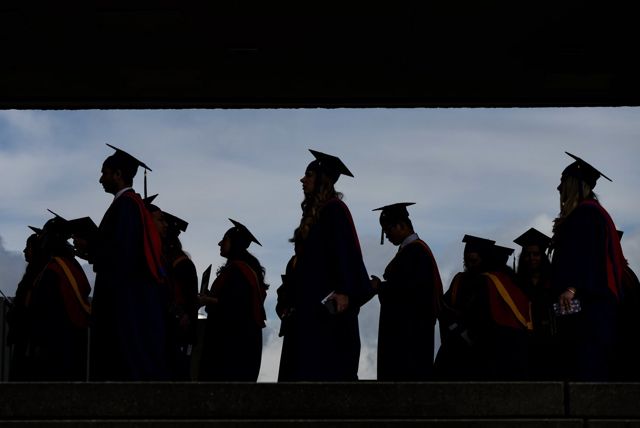 The rising cost of living has ramped up pressure on parents, who say it's tougher than ever to save for their children's post-secondary education, a new survey found. Graduates are silhouetted as they line up for a convocation ceremony at Simon Fraser University, in Burnaby, B.C., on Friday, May 6, 2022. THE CANADIAN PRESS/Darryl Dyck
By Christopher Reynolds in Montreal
Parents are finding it tougher than ever to save for their children's post-secondary education as the rising cost of living ramps up financial pressures.
But the mainstays of post-secondary saving — RESPs, especially — remain key tools, as do clear goals and plenty of planning.
Julie Petrera, a senior strategist for client needs at Edward Jones, said the first step is getting a handle on cost estimates, which can range from thousands to hundreds of thousands of dollars, depending on the type and length of schooling and whether the child is leaving home.
Other considerations include whether family members, such as a grandparent or the child themself, will contribute and where education ranks on parents' list of savings priorities.
"Are they paying for post-secondary education and saving for their own retirement and funding other expenses, like renovations and vacations?" Petrera asked.
According to an online survey of 1,000 parents with at least one child under 18 by Embark, a company specializing in education savings, some 73 per cent of parents said saving for college and university has been harder recently.
The survey also found just over half of respondents said they would go into debt to pay for their child's education.
The Registered Education Savings Plan (RESP) offers a tax-deferred investment account that has been used by millions. More than 481,000 students withdrew funds from an RESP in 2021, according to Employment and Social Development Canada.
Ottawa matches 20 per cent on the first $2,500 put toward an RESP each year, via the Canada Education Savings Grant (CESG), for a total of $500 per year, with higher rates available to lower income families. The lifetime maximum grant amount is capped at $7,200, while total contributions to RESP accounts are limited to $50,000 per beneficiary.
Low income families may also be eligible for the Canadian Learning Bond, which does not require RESP contributions.
RESP beneficiaries in British Columbia may be eligible for an additional one‑time $1,200 grant, while those in Quebec can enjoy a refundable tax credit with a lifetime maximum of $3,600.
"The RESP is great. It is designed to help with affordability," Petrera said. "But on the flip side there are some restrictions on these plans … on who can withdraw the funds, when they can withdraw them and why."
RESPs can comprise a major part of a family's education funding, but should not be viewed as a "standalone" plan, Petrera said. Non-registered investment accounts offer a supplementary option.
"There are no grants associated, they are fully taxable, but they have no restrictions. You can put money in up to any amount and withdraw at any time for any reason," she said.
A tax-free savings account provides another vehicle. Students themselves can't open one until they reach 18, but parents or grandparents can use their accounts to help save.
"My advice on that would be to work with an adviser or work with a professional that understands the pros and cons and the ins and outs of all of these plans to determine what is the best mix to maximize what the client's objective is," Petrera said.
Automatic contributions toward a plan are a simple, effective way to build a nest egg.
"We think that if each pair can make 50 bucks a month (per person) of contributions, they'll get $37,000 by the time their kids hit 18 and go to post-secondary school," Embark CEO Andrew Lo said.
He stressed that parents should educate themselves about education. One in three polled by the company did "not know enough to even guess" how much post-secondary schooling costs.
Erika Shaker, director of the national office of the Canadian Centre for Policy Alternatives, said costs are going up and everything's getting more expensive.
She pointed to a shift in education funding from Ottawa a couple decades ago that prompted most provinces to download more of the cost onto students or, in the case of Quebec, "two-tiering" the price between in-province and out-of-province pupils.
The labyrinth of funding programs and rules sometimes acts as more of a barrier than a relief, she added.
"Student assistance programs are a patchwork, they're messy, they're opaque. They're actually quite difficult to navigate and they can change midway through a degree," Shaker said.
"We have gone to a user-pay model that disproportionately impacts — negatively — students who have to borrow, unfortunately, to pay for post-secondary education."
This report by The Canadian Press was first published June 8, 2023.
Cost of living: Pepsi and Coca-Cola absent in meeting with federal industry minister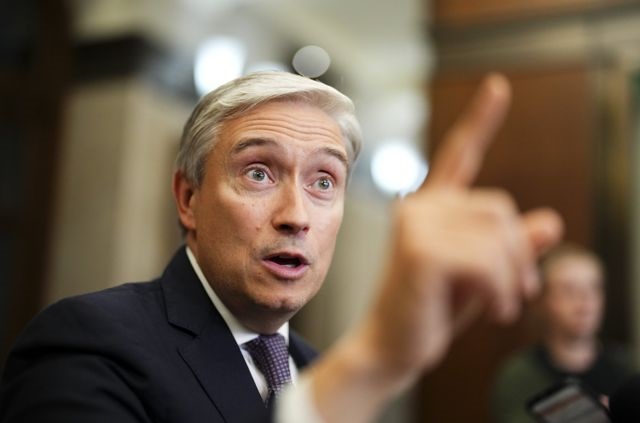 Innovation, Science and Industry Minister Francois-Philippe Champagne speaks to reporters in the foyer of the House of Commons on Parliament Hill in Ottawa on Tuesday, Sept. 19, 2023. Canada's industry minister made a point of calling out Pepsi and Coca-Cola for not sending representatives to a meeting he convened on Monday with manufacturing companies to discuss stabilizing grocery prices. THE CANADIAN PRESS/Sean Kilpatrick
Canada's industry minister made a point of calling out Pepsi and Coca-Cola for not sending representatives to a meeting he convened on Monday with manufacturing companies to discuss stabilizing grocery prices.
François-Philippe Champagne singled out the two companies when asked by a journalist what the consequences would be if major industry players did not succeed in stopping high inflation.
"This morning, (their CEOs) did not attend the meeting," Champagne said of beverage giants Pepsi and Coca-Cola.
"I intend to call on them and I will continue to do so. … I don't stop," he told reporters.
The Canadian leaders of seven international manufacturing companies, including Nestlé and Kraft Heinz, met with Champagne.
He summoned them to answer to Prime Minister Justin Trudeau's call earlier this month for Canadian grocers to come up with a plan to stabilize prices by Thanksgiving.
If major grocers fail to deliver ideas, Champagne said, "the consequence is for all 40 million Canadians because we will be able to see who is taking action and who is not."
A government source told The Canadian Press that the CEOs of Pepsi and Coca-Cola responded to the federal government summons by stating they were not available Monday. The source was granted anonymity because they were not allowed to speak publicly about the matter.
It's unclear, however, whether another meeting between major food companies and the government will take place.
Monday's meeting brought together top Canadian executives from McCain, Unilever, Nestlé, Lactalis, Lassonde, Kraft Heinz, and Smucker Foods.
All avoided speaking with journalists. The CEO of the Food, Health & Consumer Products of Canada association, Michael Graydon, attended the meeting and agreed to answer questions on their behalf.
Graydon called the meeting "very productive."
"We're very much about co-operation and support, collaboration," he said. "It's an industry that needs to align and work collectively to find a solution."
He said manufacturers want to collaborate with other players in the supply chain, such as major retailers like Loblaw and Costco, whose leaders Champagne met with one week earlier.
In a statement, Pepsi said it is open to meeting with Champagne.
"We are pleased that our industry association, FHCP, led a productive conversation with the government and representatives from industry today," it said.
"We were not able to attend today's meeting, but we offered to meet with the minister. We are committed to collaborating with the government to identify solutions during this challenging time for Canadians."
Trudeau has said that if the government isn't satisfied with what major grocers come up with to stabilize prices, he would intervene, including with tax measures.
Graydon said it remains to be seen how detailed the plans will be by the government's Thanksgiving deadline.
"We'll have to see whether, you know, the detail of how much completeness can be done by that time. But I think everybody's working very hard to achieve that," Graydon said.
Champagne said he is happy Graydon "wants to do something," because "it's a gain for Canadians."
"It's clear that what's important is that we have timelines, work plans, and obviously concrete actions," the minister said.
This report by The Canadian Press was first published Sept. 25, 2023.
Moneris confirms credit and debit card processing outage, but offers few details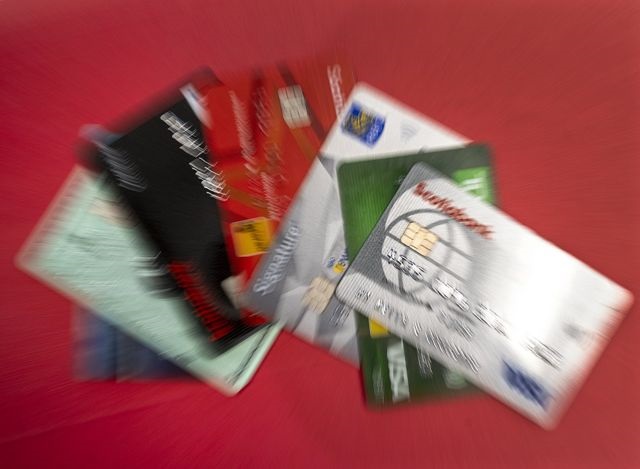 Toronto
The Canadian payment processing firm Moneris confirmed Saturday that credit and debit card transactions were interrupted by a network outage earlier in the day.
The Toronto-based technology company issued a statement saying there was nothing to suggest the outage was related to a cyber attack.
Complaints about outages started rolling in to the Downdetector.ca website before noon eastern time, but Moneris did not say when the outage started.
About three hours later, Moneris posted a message on X — the social media site formerly known as Twitter — saying it had resolved the network problem.
It remains unclear how many businesses and transactions were affected, but data provided by Downdetector.ca indicated complaints had come in from across the country.
In a statement provided to The Canadian Press, the company said the outage lasted about 90 minutes.
"We have resolved the network outage and returned transaction processing to normal," the statement said. "We continue to investigate the root cause of the issue. There are no indications this appears to be cyber-attack related and all transaction systems are functioning normally again."
The company, a joint venture between Royal Bank and BMO Bank of Montreal, said transaction processing could be slow as its systems catch up with the backlog.
Moneris says it supports more than 325,000 merchant locations across Canada.
This report by The Canadian Press was first published Sept. 23, 2024.