Stefani's Story – An incredibly powerful message during Breast Cancer Awareness Month
Printed with permission from the author, Roxzane Sisson Armstrong
Stefani's Story
Yesterday would have been my sister's 55th birthday. This is one of my favourite birthday pictures of her.
This picture is very bittersweet. This was her 50th birthday. This was five days after her first ever mammogram – the one she figured she should get just because she was turning 50, where they discovered something that needed to be checked further. This was her last birthday before she knew definitively that she had breast cancer. Five days later they would do a biopsy and her battle would begin.
The doctor had terrified her and so she chose, like in everything she did in life, to fight this battle her way. Much as I tried often to convince her otherwise, she chose to only fight this in a strictly homeopathic manner. She went to Mexico and had treatment (that cost an arm and a leg) and she had really good success with it…for a time. After a brief remission the beast came back stronger than ever. And still, she was determined to fight this her way, and we did our best to support her and the choice she was determined to make.
Last September she fell down the stairs – a simple slip and fall but one that hurt her body quite badly. In her injured and weakened state, the cancer exploded and spread everywhere.
In November, a friend of mine asked her to tell her story on camera. A part of that recording she chose to do privately and asked that we see it after she was gone. In it she had a message.
She said she made a mistake, that she did it wrong. She said not to take the path she did.
Her advice to anyone facing this battle is to use every tool available. Her message is to embrace both science and traditional medicine; to take advantage of every medical and technological advancement in the fight against cancer, and to utilize that hand-in-hand with homeopathic care. She said to hit it hard and fast early and then to feed your mind, body and soul with healthy things. She said to make sure you are eating to give your body everything it needs for a strong immune system and to get rid of those things that cancer feeds on, emotionally and mentally as well. She said to make sure to address and heal past traumas, to live well and healthy and to laugh often!
She hopes that in telling her story, she can be a beacon for others who face this journey.
One final note, as October is Breast Cancer Awareness month, it's time to get your hands on your boobs ladies!! Make sure you know all your lumps and bumps and textures so you know if something changes! And yes, they suck, but get your mammograms.
Why some Infectious Disease experts say COVID-19 will soon be behind us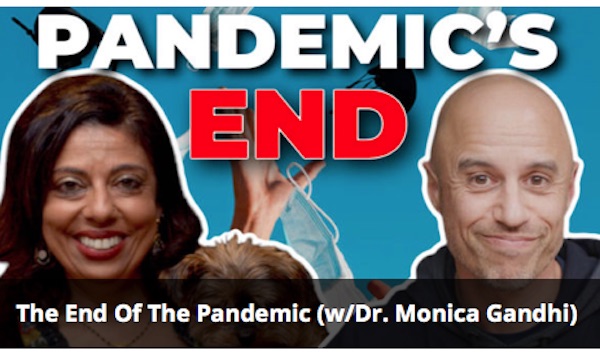 The common belief seems to be the COVID19 pandemic is going to be with us at least until the end of this year and possibly well into 2022.  But some infectious disease experts are making much more aggressive predictions.  In fact Dr. Monica Gandhi (bio below) is already beaming with joy over the data pouring in showing the vaccines spreading throughout the world are working incredibly well.  Enjoy this interview.  It will absolutely help you feel better about the state of our battle against COVID-19.
A UCSF (University of California, San Francisco) infectious disease doctor is convinced this pandemic is ending, and sooner than you think…here's why.
Dr. Monica Gandhi is a professor of medicine at UCSF and here are our other episodes together.
And here's her latest study in the Lancet.
An excerpt from the following video: "So we have tons of PhD epidemiologists who are painting gloom and doom pictures everywhere. Well, you know, first it was this. And then, you know, okay, now we have a vaccine but you know what, the variants are coming. So we're probably gonna have to wear seven masks and stay shut down. And by the way, don't even think about opening schools. Why are you thinking about opening schools? Oh, by the way it's your bad behavior that caused all this death, and so we're gonna shame you. And on top of that, it's never gonna get better. So expect 2023, before we get back to a semblance of what will be a new normal, which will be we'll all be in bubbles. So get those guys out of the picture and go with actual physicians who touch patients. What's your thinking right now? Where are we in this mess?
Dr. Gandhi:  We are just facing like complete dawn of hope and light and love. Like it's gonna be so great. It is getting so great. So what happened, right? Like March 11th was the day that the WHO declared this a worldwide pandemic. November 9th, we got the first press release from the first vaccine. Phase three clinical trial, that fast. And then we've had seven phase three clinical trials. So we have seven vaccines in circulation around the globe that work. And they work exactly using the same protein in different ways using that protein, and they work beautifully, and they all work beautifully against preventing what even made us notice on January 31st, 2019 or December 31st, 2019 that something terrible was happening, which is severe disease. They all work almost 100% to prevent… 100% for hospitalizations. And then like in the 90s to prevent you not even feeling well at home. So they're amazing."
The interviewer is Dr. Zubin Damania.   Trained at Stanford and the University of California, San Francisco, Dr. Damania is the founder of Turntable Health, an innovative primary care clinic and model for Health 3.0.  He produces videos and live shows under the pseudonym "ZDoggMD" which have collected nearly a billion views.
Click play to watch.
Stand Together Against Bullying – Pink Shirt Day 2021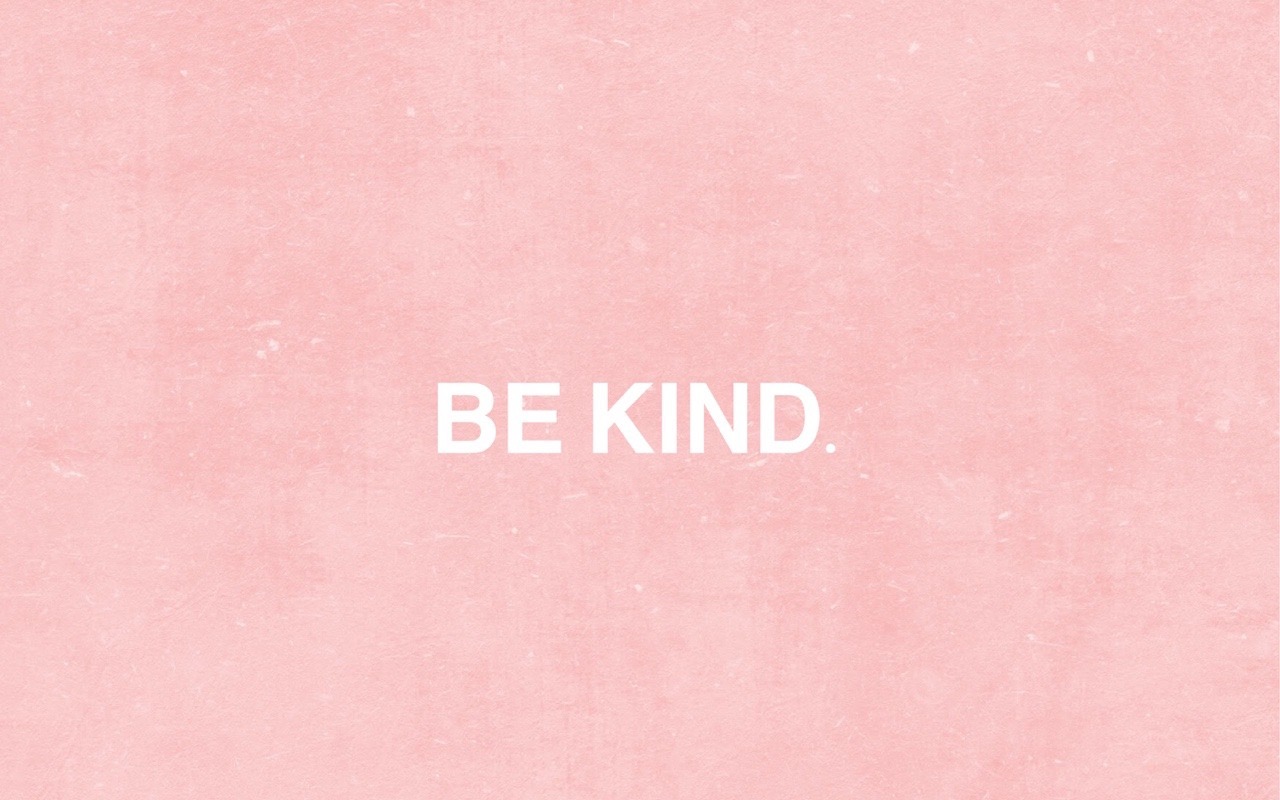 Wednesday, February 24, 2021 is the 14th annual Pink Shirt Day, a globally recognized movement to end bullying in all its forms and encourage the growth of a global community built on acceptance and support regardless of sex, age, background, gender identity, sexual orientation or cultural differences. 
Pink Shirt Day originated in 2007 in the eastern Canadian province of Nova Scotia, in a local story that captured national – and eventually international – attention, when a new 9th grade student walked in on the first day of school wearing a pink polo shirt. 
Travis Price and David Shepherd are the two young men responsible for unintentionally launching the global pink shirt movement. According to Price and Shepherd, a group of students were physically and verbally bullying the young man for wearing pink to school. As senior students, Price and Shepherd saw the situation as an opportunity to set an example and take a stand against bullying in their school.
That night the two went and purchased 75 pink tank tops and released a call on social media (MSN messenger at the time) encouraging their fellow students to show up at school the next day wearing pink. According to Price, in a school of roughly 1000 students, "700 to 850 kids showed up wearing pink. It was incredible." 
Since 2007, the movement has gained exponential traction and is now recognized in communities all around the world as individuals come together in an international display of solidarity against the devastating impacts of bullying.
The global movement to end bullying has led to the creation of countless local, national and internationally available resources, but there is still a long way to go.

Bullying Canada identifies 4 distinct types of bullying: verbal, physical, social and cyber. Short term and long term effects of bullying vary based on each situation, and can lead to damaging and dangerous outcomes for victims, friends, bystanders and countless others. While commonly associated with children and young adults in school, bullying impacts individuals of all ages and backgrounds in many areas of life, including the workplace.
Statistics released by Safe Canada revealed that 47% of Canadian parents have at least one child that has experienced bullying, while approximately 33% of the population experienced bullying as a child, and 33% of teenagers reported being bullied recently. Furthermore, around 40% of Canadians reportedly experience bullying in the workplace on a weekly basis.
If you, or someone you know is struggling with bullying, reaching out is the first step. You are not alone, and help is available. Extensive networks of resources exist in Alberta and across Canada to provide support, aid and solutions for those experiencing bullying. 
For support from Bullying Canada, call (877) 352-4497, or email [email protected]
The Alberta 24-hour Bullying Helpline can be reached at 1-888-456-2323, or the online Bullying Helpline Chat can be accessed here.
For more resources on how to identify a bullying situation, get help, or help someone in need, visit https://www.alberta.ca/bullying-how-to-help-others.aspx.
For more stories, visit Todayville Calgary.