StatCan report casts clouds on claims of a widespread labour shortage in Canada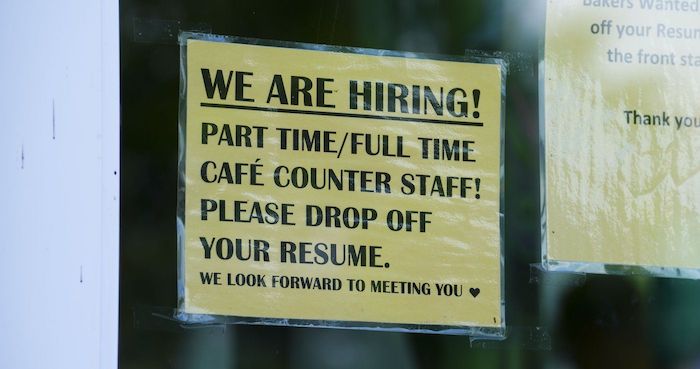 A new report is casting doubt on the idea that Canada is facing a widespread labour shortage, bolstering arguments by labour economists who say the country has more than enough workers. A sign for help wanted is pictured in a business window in Ottawa on Tuesday, July 12, 2022. THE CANADIAN PRESS/Sean Kilpatrick
By Nojoud Al Mallees in Ottawa
A new report is casting doubt on the idea that Canada is facing a widespread labour shortage and bolsters the arguments by some labour economists that high job vacancies aren't due to a shortage of workers.
The Statistics Canada analysis finds there are no labour shortages for jobs that require high levels of education, suggesting other factors, such as a mismatch in skills and pay, might be to blame for a high number of empty positions.
In the aftermath of the COVID-19 pandemic, labour shortages have grasped headlines from coast to coast as businesses have advertised more job openings than ever. Job vacancies skyrocketed to more than one million at one point last year.
The perceived countrywide labour shortage has put pressure on governments to help businesses find workers, including by increasing Canada's immigration targets.
But the report published this week compares unemployment and job vacancies by education level and paints a more nuanced picture of the labour market.
"Things look really different depending on whether you look at vacancies that require a high level of education, versus those that require a high school diploma or less," said René Morissette, the assistant director of social analysis and modelling division at the federal agency.
The report, which looked at labour data between 2016 and 2022, found for jobs requiring a bachelor's degree or higher education, there were always fewer jobs available than people to fill them.
For example, there were 113,000 vacant positions requiring a bachelor's degree or higher education in the fourth quarter of 2022, but 227,000 individuals who held such an education were unemployed during the same period.
But for positions that required a high school diploma or less, the shortage of workers only started in the third quarter of 2021.
Morissette said the findings don't mean that there are no labour shortages in some markets, but shortages may not be as extensive as previously assumed.
"It's certainly conceivable that there are local shortages in some in some positions," Morissette said. "What we're saying is that the shortages may not be as widespread as initially assumed in the early discussions about the high vacancy rates in Canada."
For employers trying to fill vacancies that require a post-secondary education, the report says their hiring challenges cannot be attributed to a lack of workers available with those qualifications.
Instead, the difficulties may be the result of a mismatch in skills required for the job and those possessed by candidates. Another factor could be that employers aren't offering wages that are on par with what job seekers expect.
The report also casts doubt on the hiring challenges facing firms trying to recruit workers with lower levels of education.
"The degree to which these job vacancies can be attributed to labour shortages in specific low-skilled occupations instead of relatively low-wage offers and fringe benefits or other factors remains an open question," the report says.
Jim Stanford, an economist and the director of the Centre for Future Work, says the report from Statistics Canada busts "long-standing myths" about labour shortages in the country.
"If you were really short of labour, and you couldn't find someone to do that minimum wage job at a McDonald's restaurant, then why aren't they either increasing the wage or trying to replace the work with machinery?" Stanford said.
"Neither are happening, which suggests to me that employers in general are quite happy with the current state of affairs, no matter how much they complain about labour being in short supply."
So what explains the high number of job vacancies?
Morissette said for low-skilled industries, businesses may be choosing to keep wages low and accept higher vacancy rates.
"For employers that have negligible training costs, a human resource strategy that combines relatively low wages with high worker turnover and some vacancies might actually … maximize profits," he said.
The federal government has kept an open ear to business groups raising alarm bells about labour shortages.
In the fall, Ottawa announced new immigration targets that would see the country welcome 500,000 immigrants annually by 2025. Immigration Minister Sean Fraser has touted the new plan as a solution to the country's labour woes.
Canada has also experienced a surge in the number of temporary foreign workers brought into the country to help businesses fill vacant positions.
The apparent shortage of low-skilled workers could push policymakers to think that even more temporary workers are needed, but Stanford said that would be a "disastrous" conclusion to draw from the report.
Many economists have reservations about temporary foreign worker programs that they worry can suppress wages domestically, if used excessively.
"The goal of immigration policy should not be to solve the recruitment problems faced by low-wage employers, or any employers for that matter," he said.
This report by The Canadian Press was first published May 27, 2023.
Cost of living: Pepsi and Coca-Cola absent in meeting with federal industry minister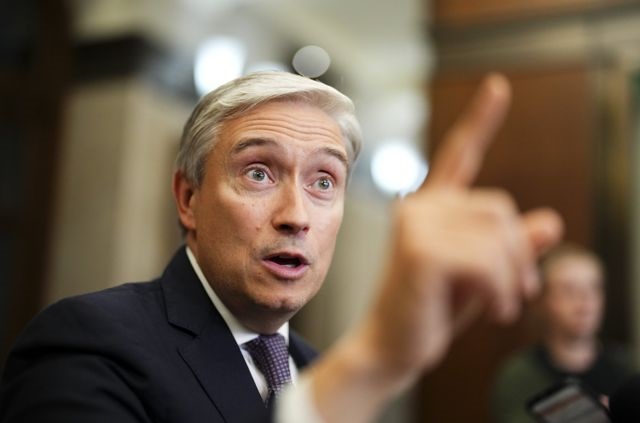 Innovation, Science and Industry Minister Francois-Philippe Champagne speaks to reporters in the foyer of the House of Commons on Parliament Hill in Ottawa on Tuesday, Sept. 19, 2023. Canada's industry minister made a point of calling out Pepsi and Coca-Cola for not sending representatives to a meeting he convened on Monday with manufacturing companies to discuss stabilizing grocery prices. THE CANADIAN PRESS/Sean Kilpatrick
Canada's industry minister made a point of calling out Pepsi and Coca-Cola for not sending representatives to a meeting he convened on Monday with manufacturing companies to discuss stabilizing grocery prices.
François-Philippe Champagne singled out the two companies when asked by a journalist what the consequences would be if major industry players did not succeed in stopping high inflation.
"This morning, (their CEOs) did not attend the meeting," Champagne said of beverage giants Pepsi and Coca-Cola.
"I intend to call on them and I will continue to do so. … I don't stop," he told reporters.
The Canadian leaders of seven international manufacturing companies, including Nestlé and Kraft Heinz, met with Champagne.
He summoned them to answer to Prime Minister Justin Trudeau's call earlier this month for Canadian grocers to come up with a plan to stabilize prices by Thanksgiving.
If major grocers fail to deliver ideas, Champagne said, "the consequence is for all 40 million Canadians because we will be able to see who is taking action and who is not."
A government source told The Canadian Press that the CEOs of Pepsi and Coca-Cola responded to the federal government summons by stating they were not available Monday. The source was granted anonymity because they were not allowed to speak publicly about the matter.
It's unclear, however, whether another meeting between major food companies and the government will take place.
Monday's meeting brought together top Canadian executives from McCain, Unilever, Nestlé, Lactalis, Lassonde, Kraft Heinz, and Smucker Foods.
All avoided speaking with journalists. The CEO of the Food, Health & Consumer Products of Canada association, Michael Graydon, attended the meeting and agreed to answer questions on their behalf.
Graydon called the meeting "very productive."
"We're very much about co-operation and support, collaboration," he said. "It's an industry that needs to align and work collectively to find a solution."
He said manufacturers want to collaborate with other players in the supply chain, such as major retailers like Loblaw and Costco, whose leaders Champagne met with one week earlier.
In a statement, Pepsi said it is open to meeting with Champagne.
"We are pleased that our industry association, FHCP, led a productive conversation with the government and representatives from industry today," it said.
"We were not able to attend today's meeting, but we offered to meet with the minister. We are committed to collaborating with the government to identify solutions during this challenging time for Canadians."
Trudeau has said that if the government isn't satisfied with what major grocers come up with to stabilize prices, he would intervene, including with tax measures.
Graydon said it remains to be seen how detailed the plans will be by the government's Thanksgiving deadline.
"We'll have to see whether, you know, the detail of how much completeness can be done by that time. But I think everybody's working very hard to achieve that," Graydon said.
Champagne said he is happy Graydon "wants to do something," because "it's a gain for Canadians."
"It's clear that what's important is that we have timelines, work plans, and obviously concrete actions," the minister said.
This report by The Canadian Press was first published Sept. 25, 2023.
Moneris confirms credit and debit card processing outage, but offers few details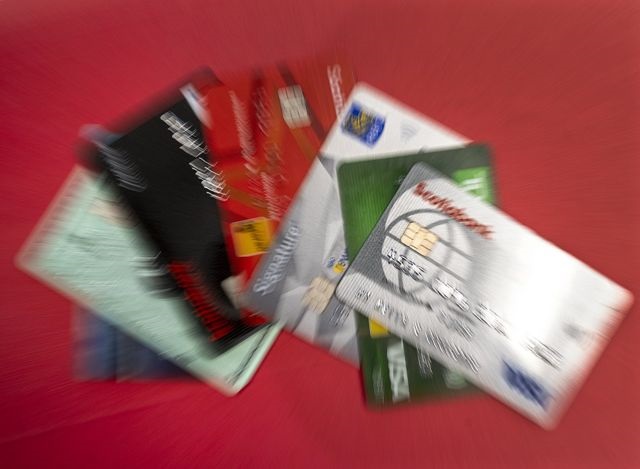 Toronto
The Canadian payment processing firm Moneris confirmed Saturday that credit and debit card transactions were interrupted by a network outage earlier in the day.
The Toronto-based technology company issued a statement saying there was nothing to suggest the outage was related to a cyber attack.
Complaints about outages started rolling in to the Downdetector.ca website before noon eastern time, but Moneris did not say when the outage started.
About three hours later, Moneris posted a message on X — the social media site formerly known as Twitter — saying it had resolved the network problem.
It remains unclear how many businesses and transactions were affected, but data provided by Downdetector.ca indicated complaints had come in from across the country.
In a statement provided to The Canadian Press, the company said the outage lasted about 90 minutes.
"We have resolved the network outage and returned transaction processing to normal," the statement said. "We continue to investigate the root cause of the issue. There are no indications this appears to be cyber-attack related and all transaction systems are functioning normally again."
The company, a joint venture between Royal Bank and BMO Bank of Montreal, said transaction processing could be slow as its systems catch up with the backlog.
Moneris says it supports more than 325,000 merchant locations across Canada.
This report by The Canadian Press was first published Sept. 23, 2024.