Stanley Cup winnners Huddy and Hunter headline 2023 Hockey Alberta Hall of Fame Inductees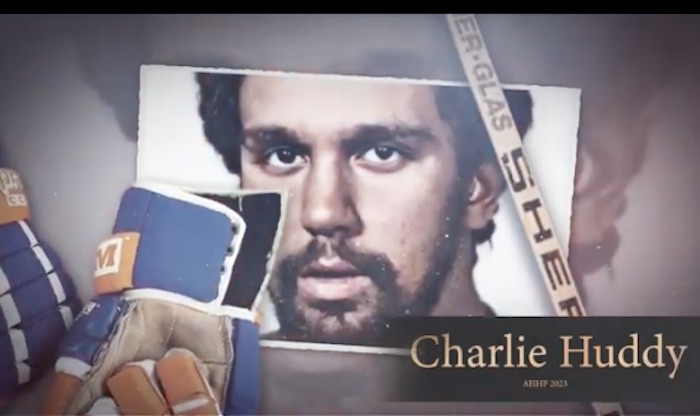 ALBERTA HOCKEY HALL OF FAME CALLS THE CLASS OF 2023
Six individuals and 10 teams will enter the Alberta Hockey Hall of Fame in 2023.
Six individuals and the teams comprising a "decade of excellence" in women's hockey are being called to the Alberta Hockey Hall of Fame (AHHF) as the Class of 2023.
This year's class includes:
CHARLIE HUDDY – one of seven Edmonton Oilers who was a member of all five of the franchise's Stanley Cup winning teams (1984, 1985, 1987, 1988, 1990), and the NHL's first recipient of the Plus/Minor Award in 1983. He played for 11 seasons and then served as an assistant coach for 23 years in the NHL.
TIM HUNTER – with more than four decades spent in the NHL and WHL as a player and coach, he helped bring a new focus to smart technology to the sport. In 1989, he lifted the Stanley Cup with the Calgary Flames in 1989 and continues his engagement in the community as an active alumnus.
EARL INGARFIELD SR. – played in the NHL for 13 seasons, he was the first player selected in the Pittsburgh Penguins expansion draft. In retirement, Earl scouted and coached with the New York Islanders.
KAREN KOST – spent 34 years as an official and leader in training and mentoring officials across Alberta and Canada. Karen worked almost every level of hockey nationally and internationally.
BOBBY OLYNYK – a dedicated volunteer in the game for nearly 60 years. He is well known for his role as a builder and leader of what is now known as the Alberta Elite Hockey League U18 AAA division.
JOHN UTENDALE – the first Black hockey player to sign an NHL contract. While he never played in the NHL, John is considered a trailblazer in the game in Canada and United States. He was the first Black member of the U.S. men's coaching staff as a member of the "Miracle on Ice" Olympic champions in 1980.
EDMONTON CHIMOS: "A DECADE OF EXCELLENCE" – the longest running Senior Women's AAA hockey program in Alberta, the organization's 1983-1993 era captured every Hockey Alberta Provincial Championship (Senior A, Female AA, Female AAA) and three Abby Hoffman Cup National Women's championships (1984, 1985, 1992).
The Class of 2023 was selected based on their outstanding achievements, dedication and commitment to building hockey in Alberta in all aspects of the game.
"Once again, we have the opportunity to celebrate the rich hockey history in this great province," said Al Coates, Chairmen of the Alberta Hockey Hall of Fame Committee. "It's another outstanding class of inductees with an extensive list of achievements that reflect in the game today."
The honoured inductees will be welcomed into the hall on Sunday, July 16 at the AHHF Induction Gala at the Coast Hotel in Canmore. Tickets for the AHHF Induction Gala are available to purchase on ahhf.ca.
Full biographies for the Class of 2023 can be found on the AHHF website.
Police looking for these 3 suspects after Super 8 Motel in Innisfail robbed early Monday morning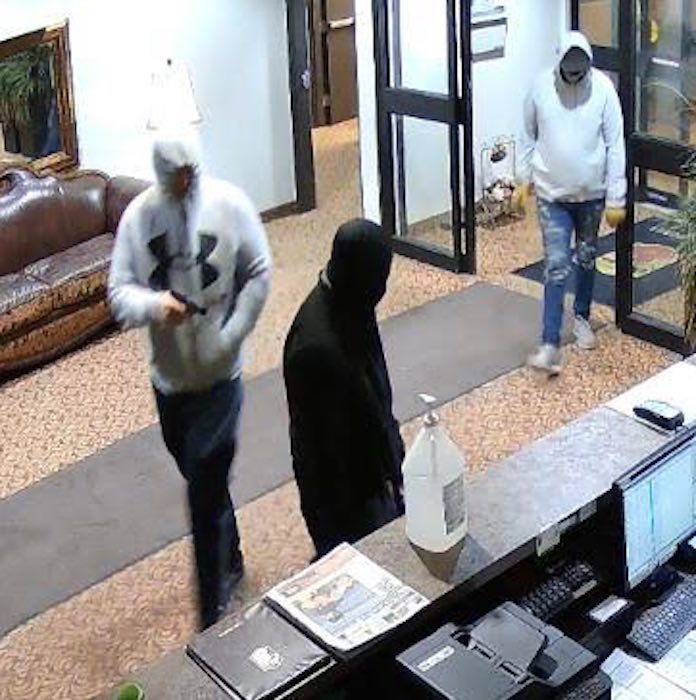 Innisfail RCMP investigate robbery
Innisfail Ala. – On May 29, 2023, at approximately 4:10 a.m., the Super 8 motel in Innisfail was the victim of an armed robbery. Three male suspects entered the hotel, two of which had firearms. Money was demanded from the manager. All three left the motel in a vehicle which is described as:
Chevrolet Dura Max truck
Sliver
Lifted
The suspects are described as:
Suspect #1: Caucasian male, tall and muscular. Wearing jeans and a grey Under Armour hoody. He was carrying a pistol.
Suspect #2: Caucasian male, short. Wearing all black. He was carrying a sawed off shotgun
Suspect #3: Caucasian male tall with a chubby belly. He was wearing a grey hoody, jeans and a black ball hat.
If you have information about this incident, please call the Innisfail RCMP at 403-227-3341 or call your local police. If you want to remain anonymous, you can contact Crime Stoppers by phone at 1-800-222-8477 (TIPS), by internet atwww.tipsubmit.com, or by SMS (check your local Crime Stoppers www.crimestoppers.ab.ca for instructions).
'Tragic accident' blamed for recent death of giraffe at Calgary Zoo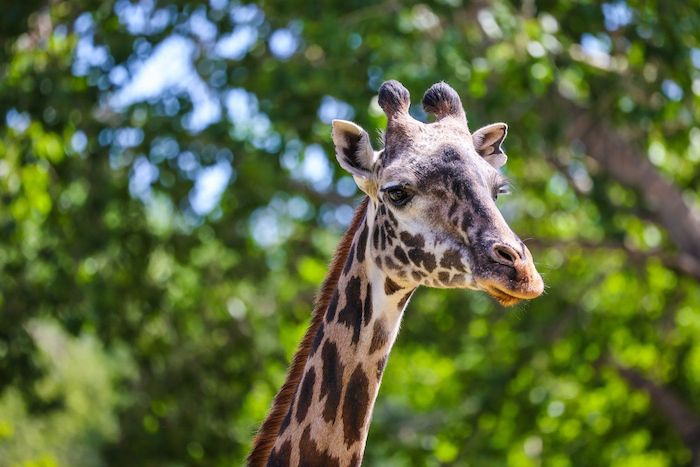 The Wilder Institute/Calgary Zoo says a "tragic accident" led to the recent death of an adult Masai giraffe. A statement from the zoo says the female giraffe named Emara died May 19 after tangling one of her horns on a cable surrounding her enclosure. THE CANADIAN PRESS/HO-Wilder Institute/Calgary Zoo-Sergei Belskey
Calgary
The Calgary Zoo says a "tragic accident" led to the recent death of one of its adult Masai giraffes.
A statement from the zoo says a female giraffe named Emara died May 19 after tangling one of her horns in a cable surrounding her enclosure.
The statement says a necropsy revealed Emara fell against the enclosure fence and died almost instantly of a broken neck.
Emara, who had just turned 12, came to Calgary from the San Diego Zoo in 2016.
The statement says she was a treasured member at the zoo and was known for her cautious yet curious personality and gentle nature.
The zoo says it is checking fencing within its African Savannah Yard enclosure to see if changes are needed to better protect the other giraffes and animals that share the space.
Doug Whiteside, interim associate director of animal care and welfare at the zoo, said Emara was in her prime and was in excellent health when she died.
"Major life changes such as this not only affect our people but can affect our animal residents as well," Whiteside said in the statement Monday.
He said the zoo's remaining giraffes, Nabo and Moshi, are doing well.
Grief counsellors are being made available to Emara's caregivers and other zoo staff.
This report by The Canadian Press was first published May 29, 2023.