SpaceX brings 4 astronauts home with midnight splashdown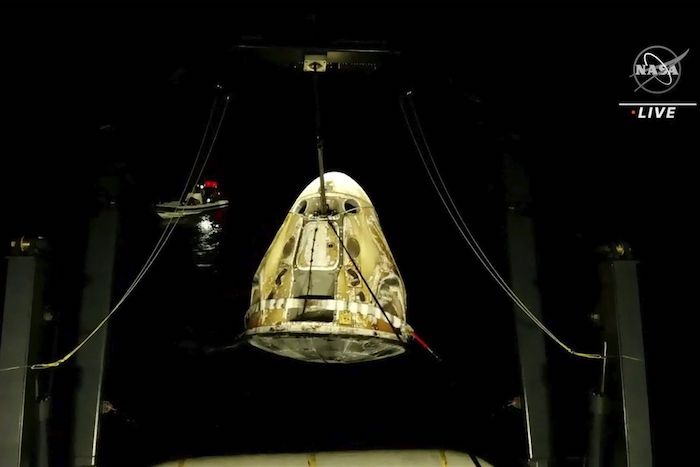 By Marcia Dunn in Cape Canaveral
CAPE CANAVERAL, Fla. (AP) — SpaceX brought four astronauts home with a midnight splashdown in the Gulf of Mexico on Friday, capping the busiest month yet for Elon Musk's taxi service.
The three U.S. astronauts and one German in the capsule were bobbing off the Florida coast, near Tampa, less than 24 hours after leaving the International Space Station. NASA expected to have them back in Houston later in the morning.
NASA's Raja Chari, Tom Marshburn and Kayla Barron, and the European Space Agency's Matthias Maurer, embraced the seven astronauts remaining at the station, before parting ways.
"It's the end of a six-month mission, but I think the space dream lives on," Maurer said.
SpaceX brought up their U.S. and Italian replacements last week, after completing a charter trip to the station for a trio of businessmen.
That amounts to two crew launches and two splashdowns in barely a month. Musk's company has now launched 26 people into orbit in less than two years, since it started ferrying astronauts for NASA. Eight of those 26 were space tourists.
"Welcome home," SpaceX Mission Control radioed at splashdown. "Thanks for flying SpaceX."
"That was a great ride," replied Chari, the capsule commander. As for the reintroduction to gravity, he noted: "Only one complaint. These water bottles are super heavy."
All four were out of the capsule an hour later, waving and giving thumbs-up as they were hustled away on rolling chaises for medical checks.
The astronauts said their mission was highlighted by the three visitors and their ex-astronaut escort who dropped by in April, opening up NASA's side of the station to paying guests after decades of resistance.
On the down side, they had to contend with a dangerous spike in space junk after Russia blew up a satellite in a missile test in mid-November. More than 1,500 pieces of shrapnel spread across Earth's orbit for years to come.
While the war in Ukraine has caused tensions between the U.S. and Russia, the astronauts have stood by their Russian crewmates, and vice versa. Flight controllers in Houston and Moscow also continued to cooperate as always, according to NASA officials.
As he relinquished command of the space station earlier this week, Marshburn called it "a place of peace" and said international cooperation would likely be its lasting legacy. Russian Oleg Artemyev, the new commander, also emphasized the "peace between our countries, our friendship" in orbit and described his crewmates as brothers and sisters.
Up there now are three Russians, three Americans and one Italian.
It was Marshburn's third spaceflight, and the first for the three returning with him. Chari and Barron's next stop could be the moon; they are among 18 U.S. astronauts picked for NASA's Artemis moon-landing program. Two others in that elite group are now at the space station.
___
The Associated Press Health and Science Department receives support from the Howard Hughes Medical Institute's Department of Science Education. The AP is solely responsible for all content.
US: Russia, Iran moving toward full defense 'partnership'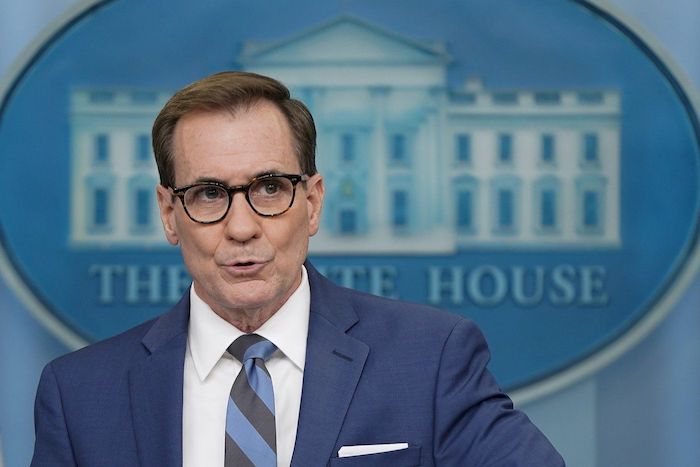 By Aamer Madhani And Zeke Miller in Washington
WASHINGTON (AP) — The Biden administration is accusing Russia of moving to provide advanced military assistance to Iran, including air defense systems, helicopters and fighter jets, part of deepening cooperation between the two nations as Tehran provides drones to support Vladimir Putin's invasion of Ukraine.
White House National Security Council spokesman John Kirby on Friday cited U.S. intelligence assessments for the allegations, saying Russia was offering Iran "an unprecedented level of military and technical support that is transforming their relationship into a full-fledged defense partnership."
Kirby said Russia and Iran were considering standing up a drone assembly line in Russia for the Ukraine conflict, while Russia was training Iranian pilots on the Sukhoi Su-35 fighter and Iran could receive deliveries of the plane within the year.
"These fighter planes will significantly strengthen Iran's air force relative to its regional neighbors," Kirby said.
The U.S. allegations are part of a deliberate effort by the U.S. to drive global isolation of Russia, in this case targeted at Arab nations who have looked to contain Iran's regional malevolence and who have not taken a strong stance against Russia's invasion of Ukraine.
Earlier this year, the Biden administration accused Saudi Arabia of siding with Russia in the conflict by shepherding cuts by the OPEC+ cartel to boost the price of oil, crucial to funding Moscow's war effort. Saudi Arabia and Iran have been on opposite sides of a yearslong proxy war in Yemen.
Kirby said the arms transfers were in violation of U.N. Security Council resolutions and that the U.S. would be "using the tools at our disposal to expose and disrupt these activities."
Concerns about the "deepening and a burgeoning defense partnership" between Russia and Iran come as the Biden administration has repeatedly accused Iran of assisting Russia with its invasion of Ukraine.
The administration says Iran sold hundreds of attack drones to Russian over the summer. Kirby on Friday reiterated the administration's belief that Iran is considering the sale of hundreds of ballistic missiles to Russia, but acknowledged that the U.S. doesn't have "perfect visibility into Iranian thinking on why" the deal hasn't been consummated.
The White House says Russia has also turned to North Korea for artillery as the nine-month war grinds on.
The White House has repeatedly sought to spotlight Russia's reliance on Iran and North Korea, another broadly isolated nation on the international stage, for support as it prosecutes its war against Ukraine.
U.K. Foreign Secretary James Cleverly called the Iran-Russia collaboration a "desperate alliance."
"Iran is now one of Russia's top military backers," he said. "Their sordid deals have seen the Iranian regime send hundreds of drones to Moscow, which have been used to attack Ukraine's critical infrastructure and kill civilians.
"In return, Russia is offering military and technical support to the Iranian regime, which will increase the risk it poses to our partners in the Middle East and to international security."
The Biden administration recently unveiled sanctions against Iranian firms and entities involved in the transfer of Iranian drones to Russia for use in Ukraine. It all comes as the administration has condemned the Islamic republic's violent squelching of protests that erupted throughout Iran after the September death of 22-year-old Mahsa Amini while she was held by the morality police.
Even as the White House has accused Iran of backing Russia's war effort, the administration has not abandoned the possibility of reviving the 2015 Iran nuclear deal — scuttled by the Trump administration in 2018. The pact, known as the Joint Comprehensive Plan of Action or JCPOA, would provide Tehran with billions in sanctions relief in exchange for the country agreeing to roll back its nuclear program to the limits set by the 2015 deal.
___
AP writer Jill Lawless in London contributed to this report.
TC Energy shuts down Keystone pipeline system after leak in Nebraska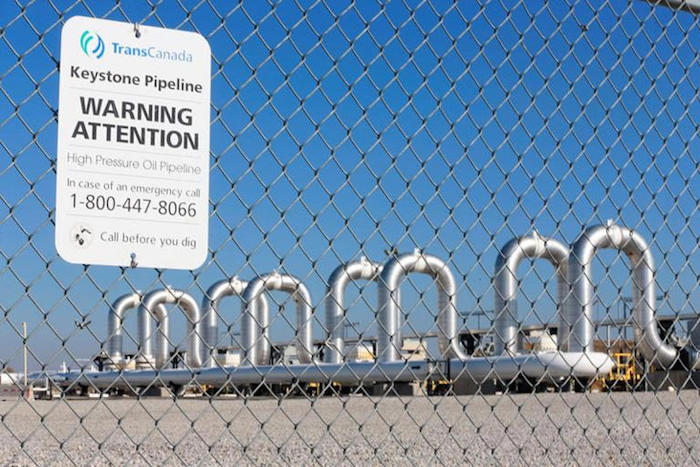 CALGARY — TC Energy Corp. says it has shut down its Keystone pipeline after a leak in Nebraska.
The company says it has mobilized people and equipment in response to a confirmed release of oil into a creek, about 32 kilometres south of Steele City, Neb.
TC Energy says an emergency shutdown and response was initiated Wednesday night after a pressure drop in the system was detected.
It says the affected segment of the pipeline has been isolated and booms have been deployed to prevent the leaked oil from moving downstream.
The Keystone pipeline system stretches 4,324 kilometres and helps move Canadian and U.S. crude oil to markets around North America.
TC Energy says the system remains shutdown as its crews respond and work to contain and recover the oil.
This report by The Canadian Press was first published Dec. 8, 2022.
Companies in this story: (TSX:TRP)
The Canadian Press