Sorry, This Is Not Going Away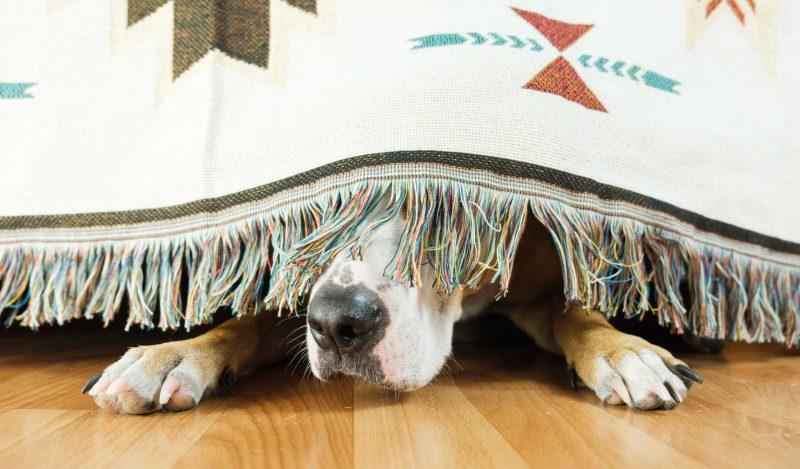 BY
JEFFREY A. TUCKER
The kids are two years behind in education. Inflation still rages. White-collar jobs are disappearing thanks to the reversal of Fed policy. Household finances are a wreck. The medical industry is in upheaval. Trust in government has never been lower.
Major media too is discredited. Young people are dying at levels never seen. Populations are still on the move from lockdown states to where it is less likely. Surveillance is everywhere, and so is political persecution. Public health is in a disastrous state, with substance abuse and obesity all at new records.
Each one of these, and many more besides, are continued fallout from the pandemic response that began in March 2020. And yet here we are 38 months later and we still don't have honesty or truth about the experience. Officials have resigned, politicians have tumbled out of office, and lifetime civil servants have departed their posts, but they don't cite the great disaster as the excuse. There is always some other reason.
This is the period of the great silence. We've all noticed it. The stories in the press recounting all the above are conventionally scrupulous about naming the pandemic response much less naming the individuals responsible. Maybe there is a Freudian explanation: things so obviously terrible and in such recent memory are too painful to mentally process, so we just pretend it didn't happen. Plenty in power like this solution.
Everyone in a position of influence knows the rules. Don't talk about the lockdowns. Don't talk about the mask mandates. Don't talk about the vaccine mandates that proved useless and damaging and led to millions of professional upheavals. Don't talk about the economics of it. Don't talk about collateral damage. When the topic comes up, just say "We did the best we could with the knowledge we had," even if that is an obvious lie. Above all, don't seek justice.
There is this document intended to be the "Warren Commission" of Covid slapped together by the old gangsters who advocated for lockdowns. It is called Lessons from the Covid War: An Assessment. The authors are people like Michael Callahan (Massachusetts General Hospital), Gary Edson (former Deputy National Security Advisor), Richard Hatchett, (Coalition for Epidemic Preparedness Innovations), Marc Lipsitch (Harvard University), Carter Mecher (Veterans Affairs), and Rajeev Venkayya (former Gates Foundation and now Aerium Therapeutics).
If you have been following this disaster, you know at least some of the names. Years before 2020, they were pushing lockdowns as the solution for infectious disease. Some claim credit for having invented pandemic planning. The years 2020-2022 was their experiment. As it was ongoing, they became media stars, pushing compliance, condemning as disinformation and misinformation anyone who disagreed with them. They were at the heart of the coup d'etat, as engineers or champions of it, that replaced representative democracy quasi-martial law run by the administrative state.
The first sentence of the report is a complaint:
"We were supposed to lay the groundwork for a National Covid Commission. The Covid Crisis Group formed at the beginning of 2021, one year into the pandemic. We thought the U.S. government would soon create or facilitate a commission to study the biggest global crisis so far in the twenty-first century. It has not."
That is true. There is no National Covid Commission. You know why? Because they could never get away with it, not with legions of experts and passionate citizens who wouldn't tolerate a coverup.
The public anger is too intense. Lawmakers would be flooded with emails, phone calls, and daily expressions of disgust. It would be a disaster. An honest commission would demand answers that the ruling class is not prepared to give. An "official commission" perpetuating a bunch of baloney would be dead on arrival.
This by itself is a huge victory and a tribute to indefatigable critics.
Instead, the "Covid Crisis Group" met with funding from the Rockefeller and Charles Koch Foundation and slapped together this report. Despite being celebrated as definitive by the New York Times and Washington Post, it has mostly had no impact at all. It is far from obtaining the status of being some kind of canonical assessment. It reads like they were on deadline, fed up, typed lots of words, and called it a day.
Of course it is whitewash.
It begins with a bang to denounce the US policy response: "Our institutions did not meet the moment. They did not have adequate practical strategies or capabilities to prevent, to warn, to defend their communities, or fight back in a coordinated way, in the United States and globally."
Mistakes were made, as they say.
Of course the upshot of this kvetching is not to criticize what Justice Neil Gorsuch calls "the greatest intrusions on civil liberties in the peacetime history of this country." They hardly mention those at all.
Instead they conclude that the US should have surveilled more, locked down sooner ("We believe that on January 28 the U.S. government should have started mobilizing for a possible Covid war"), directed more funds to this agency rather than that, and centralized the response so that rogue states like South Dakota and Florida could not evade centralized authoritarian diktats next time.
The authors propose a series of lessons that are anodyne, bloodless, and carefully crafted to be more-or-less true but ultimately structured to minimize the sheer radicalism and destructiveness of what they favored and did. The lessons are cliches such as we need "not just goals but roadmaps," and next time we need more "situation awareness."
There is no new information in the book that I could find, unless something is hidden herein that escaped my notice. It's more interesting for what it does not say. Some words that never appear in the text: Sweden, Ivermectin, Ventilators, Remdesivir, and Myocarditis.
Perhaps this gives you a sense of the book and its mission. And on matters of the lockdowns, readers are forced to endure claims such as "all of New England — Massachusetts, the city of Boston, Connecticut, Rhode Island, New Hampshire, Vermont, and Maine — seem to us to have done relatively well, including their ad hoc crisis management setups."
Oh really! Boston destroyed thousands of small businesses and imposed vaccine passports, closed churches, persecuted people for holding house parties, and imposed travel restrictions. There is a reason why the authors don't elaborate on such preposterous claims. They are simply unsustainable.
One amusing feature seems to me to be a foreshadowing of what is coming. They throw Anthony Fauci under the bus with sniffy dismissals: "Fauci was vulnerable to some attacks because he tried to cover the waterfront in briefing the press and public, stretching beyond his core expertise—and sometimes it showed."
Oooo, burn!
This is very likely the future. At some point, Fauci will be scapegoated for the whole disaster. He will be assigned to take the fall for what is really the failure of the national security arm of the administrative bureaucracy, which in fact took charge of all rule-making from March 13, 2020, onward, along with their intellectual cheerleaders. The public health people were just there to provide cover.
Curious about the political bias of the book? It is summed up in this passing statement: "Trump was a comorbidity."
Oh how highbrow! How clever!
Maybe this book by the Covid Crisis Group hopes to be the last word. This will never happen. We are only at the beginning of this. As the economic, social, cultural, and political problems mount, it will become impossible to ignore the incredibly obvious. The masters of lockdowns are influential and well-connected but not even they can invent their own reality.
A Pandemic of Lockdown Denialism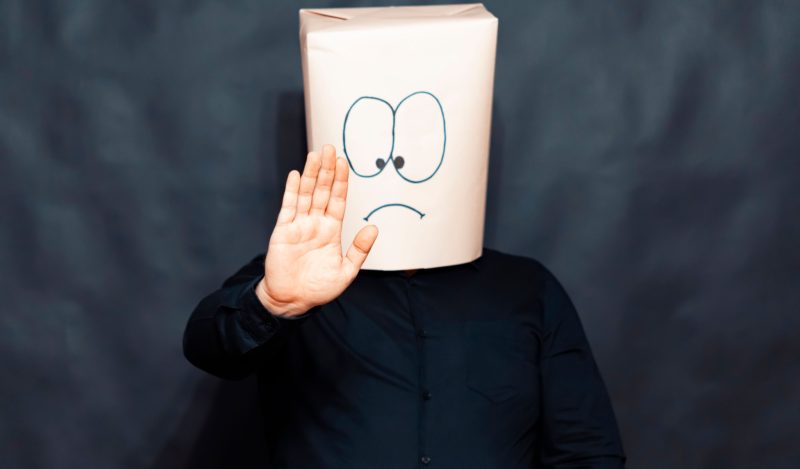 From the Brownstone Institute
There is an old expression: "Success has a thousand fathers but failure is always an orphan."
It's a spin on Tacitus: "This is an unfair thing about war: victory is claimed by all, failure to one alone."
We can judge the results of the pandemic response, then, by the number of people who claim it as their own. So far the answer seems to be: none.
These days, if you listen to the rhetoric, you would think that absolutely no one forced anyone to do anything, not even take the jab. There were no mask mandates. No one was ever locked down. There were some mistakes, sure, but those came only from doing the best we could with the knowledge we had.
Other than make well-considered recommendations, they didn't force anyone to do anything.
Even from 2021, the media routinely referred to the "pandemic" and not the pandemic policies as responsible for learning losses, depression, business failures, and poor economic conditions. This has been deliberate. It's designed to normalize lockdowns as if they are just something one does to deal with infectious disease, even though lockdowns have no precedent on that scale in the West.
More recently, this denialism has taken a strange turn. Now the people who actually did pull the trigger on the loss of liberty are routinely refusing to admit that they forced anything.
We've heard Donald Trump make this claim for a good part of this year. Mr. "I left it to the states" has yet to be publicly confronted with his decisions from March 10, 2020 and throughout the rest of his presidency. Interviewers don't press him on the subject for fear of having access cut off later. And yet the record is very clear.
Then Anthony Fauci joined in, claiming that he never recommended the lockdowns at all.
But the pandemic of lockdown dentialism has gotten worse, to the point that the head of Health and Human Services plus the head of Occupational Safety and Health Commision are doing the same, even though the Supreme Court actually ruled against their edicts.
Ah, what a difference time and events make.
It gets worse. One of the most imperial and invasive of the governors was Andrew Cuomo of New York. He issued a massive number of edicts that he enforced with police power, including even dictating that bars couldn't sell drinks alone but also mandating the selling of food, even to the point of spelling out the quantity of food. This resulted in the infamous Cuomo Fries served around the state.
Medicine in the Wilderness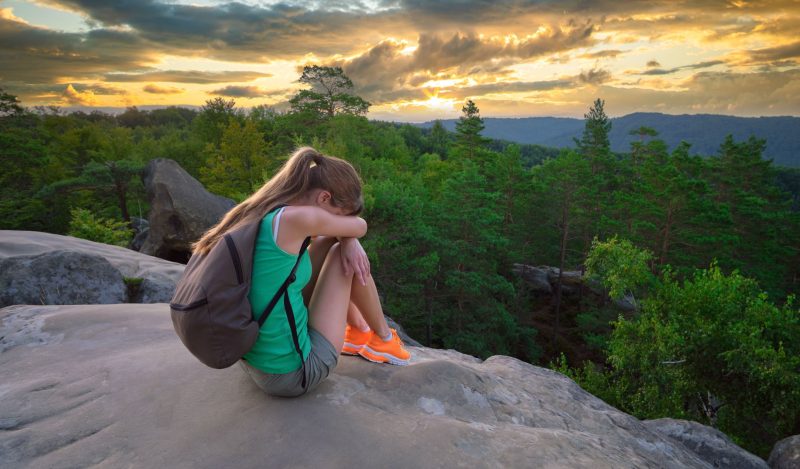 BY
RUSS GONNERING
I once was proud of my profession. I spent over 40 years as a clinician, educator, and researcher and for most of that time thought I was engaged in a noble calling. But all that has changed in the last 3 years. Medicine is lost in The Wilderness.
There were warning signals, to be sure. For many years I was heavily involved in medical associations on the local, state, and national levels. Gradually I became disillusioned when I saw that many of my colleagues who gravitated to this activity did not share my views. They enjoyed the politics of medicine. In fact, they enjoyed it too much. I lost interest. Perhaps in retrospect that was part of the problem. The policy of medicine gradually became the politics of medicine. And as is often the case, where there is politics there is also corruption.
Twenty years ago I was appointed as a technical advisor to a panel of the federal government. I was flown to Washington, housed in an upscale hotel and dined on fancy meals. I saw how intoxicating power can be. I began to somehow consider that I was special. The problem was I was expected to use my technical expertise to advise in a certain way. I realized, almost too late, what was going on. But I did realize it and was not reappointed to that position.
Looking back on it, this experience gave me a taste of how the events of the past three years came to be. I saw how money, power and flattery could cause physicians to shade their recommendations. It happened oh so gradually until one day, integrity was completely lost. The tragedy is that many times, those who lost it did not miss it.
I have come to realize that ethics and medicine have parted ways for many physicians, myself included. Things we once took for granted are gone…evaporated. We reached a point where, relating to COVID, attempts to treat disease were not just ignored but penalized. As a surgeon, I had operated under the obligation of giving Informed Consent to all my patients. I was expected to clearly explain the risks, benefits, and alternatives of my proposed course of action and allow the patient to make the decisions regarding their response to those recommendations. I could be sanctioned for failing in this obligation. However, in COVID, Informed Consent was criminalized…but only for that disease. Those who still felt an obligation to their patients were, and continue to be, vilified, slandered, fired from their position, and in some cases, prosecuted.
One would have thought that organized medicine, and academic medicine in particular, would have rallied to their defense, but that was not the case. They were the primary prosecutors. I shake my head when I think back to the days that I taught medical ethics to residents and medical students. One of the case studies involved discussing how accepting a lunch, or even a pen, from a drug company was unethical. Somehow, individuals who made life and death decisions were suspected of being bribed by a pen! And owning stock in a company and prescribing medications manufactured by that company were absolutely forbidden!
Now where are we? A good deal past the use of pens, for sure!
If a physician from even 10 years ago would look at the contents of most of our medical journals today, I am sure he or she would think they were reading fiction. These are the four articles that make up the Viewpoint section of the September 19, 2023 issue of the Journal of the American Medical Association.
In order to truly understand the departure from what was the norm a mere 10 years ago, this is a link to the contents of the Viewpoint section in the September 18, 2013 issue:
The difference in the tenor of the articles is striking, at least to me. In the current articles, the author's primary focus seems to be finding ways to circumvent the rule of law. In 2013, the two articles that deal with a legislative focus explore how to comply with the rule of law. While some may claim that is a distinction without a difference, I would disagree. Something has changed! Change is inevitable, but is it always positive? Looking back on history, many nations have changed in response to internal and external pressure. Unfortunately, the majority of those changes have been negative.
Back in 2019, before the Great COVID disaster, Baffy and associates warned us of a change that was occurring in medical and scientific publishing. They observed the concentration of medical and scientific publishing in the hands of a few very large corporations which answered to stakeholders with conflicting interests:
Because the use of complex digital tools and rapidly growing electronic databases require advanced computing skills, Internet-based mega-companies such as Google (Mountainview, Calif), Amazon (Seattle, Wash), Facebook (Menlo Park, Calif), and Apple (Cupertino, Calif) may become interested in spearheading further transformation and outcompete current stakeholders in scholarly communication and develop more user-friendly tools. Such developments could potentially lead to a few large entities controlling the gateways to scientific knowledge, a sobering thought…

Scientific publishing has been a highly profitable industry, and there is little doubt that financial interests will continue to drive its transformation. However, the academic community has a fundamental stake in this process and should understand the trajectories of change to protect enduring values, embrace promising developments, and make scholarly communication increasingly inclusive and efficient.
It would seem the authors were amazingly prescient, as their world has come to pass. Medicine seems, at least to me, to have become the Willing Servant of an Unholy Trinity of Big Pharma, Big Tech and Big Politics. Medical publication and medical education have become more interested in ideology and propaganda than healing, more interested in class than the individual. It is the very antithesis of the concepts contained in the Hippocratic Oath. Although the proponents of the transformation may claim it is being done for a "greater good," that excuse has been used before in medicine of some nations of the last century. When sanity returned, that excuse was repudiated.
Society now finds itself a passenger on a ship which has been taken over by ideologues. The ship is heading for the rocks. Lookouts stationed high above can see the disaster unfolding and urgently inform the captain of the ship. The captain solves the problem by throwing the lookouts overboard.
This is the dystopian world in which we now live.