Some Canadians set to return from Mexico's Mazatlan area as airports reopen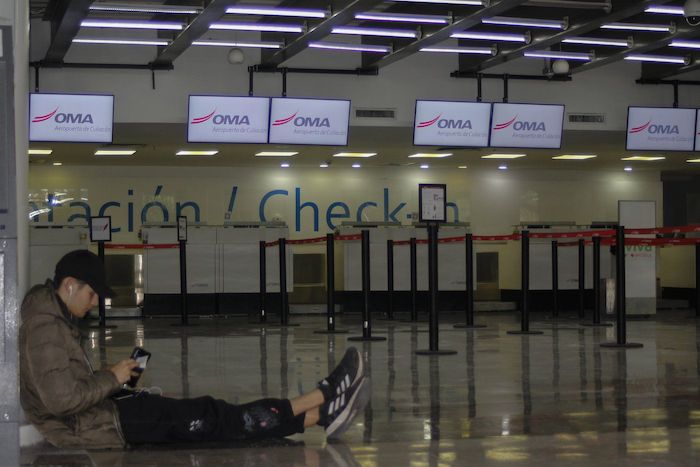 By Brett Bundale
Some Canadian tourists in Mexico's Sinaloa state finally began their delayed journey home on Saturday after a wave of violence erupted in the region, shuttering airports and prompting an advisory to shelter in place.
Two airports in the northwestern area of Mexico have reopened, with international flights scheduled on Saturday from Mazatlan to cities in Western Canada including Calgary, Edmonton, Winnipeg and Vancouver.
Travellers checking out of beachfront hotels in the area described a chaotic scene of packed elevators and busy lobbies as guests awaited airport shuttles and flights home.
Some Canadian tourists in the area were barricaded in their hotels for several days after the arrest of a major alleged drug cartel leader led to violence in the region.
The Canadian government issued a shelter-in-place advisory on Thursday, saying the widespread violence included burning cars, exchanges of fire and threats to essential infrastructure, including airports.
The Canadian government continues to recommend avoiding non-essential travel across the Sinaloa state, except within the city of Mazatlan.
Mixed messages emerged from people on the ground in the region on Saturday, creating some uncertainty about the current state of affairs.
Some described the area as "back to normal," while others suggested an atmosphere of uneasiness persisted.
Dominique Carole Maraj, a Canadian from Vancouver who lives in Mazatlan about six months a year, said all commercial and government services were back up and running with roadways reopened and transit restored.
Others suggested on social media that while conditions were largely back to normal in the city, a significant armed presence continued in other parts of the state.
And while Canadian airlines resumed flights out of the Mazatlan airport on Saturday, U.S. airlines once again canceled flights for the day.
Canadian air carriers WestJet , Swoop and Sunwing all had flights scheduled to depart on Saturday, but American Airlines and United flights appeared to remain cancelled.
Swoop said the Mazatlan airport has reopened without disruption.
"An elevated police/military presence remains in the region to further ensure the safety and security of the public," the airline said in an emailed statement on Saturday.
"Service to other Swoop destinations across Mexico remains unaffected by this situation, though crew and travellers may see additional law enforcement present in various other areas out of caution."
Swoop added that it continues to advise everyone in the region to follow all instructions provided by local authorities.
WestJet said its operations to Mazatlan resumed Saturday, while service to the rest of its destinations across Mexico remain unaffected.
"We will continue to monitor the situation closely and will make operational changes in the name of safety as necessary," the airline said in an email.
WestJet noted that flexible change and cancellation policies remain in effect for customers with reservations affected by the latest travel advisory.
Air Canada said none of its destinations in Mexico were affected by the unrest but the airline is "watching the situation closely."
Sunwing did not immediately respond to a request for comment.
This report by The Canadian Press was first published Jan. 7, 2023.
Calgary police identify 15-year-old girl killed in shooting, investigation continues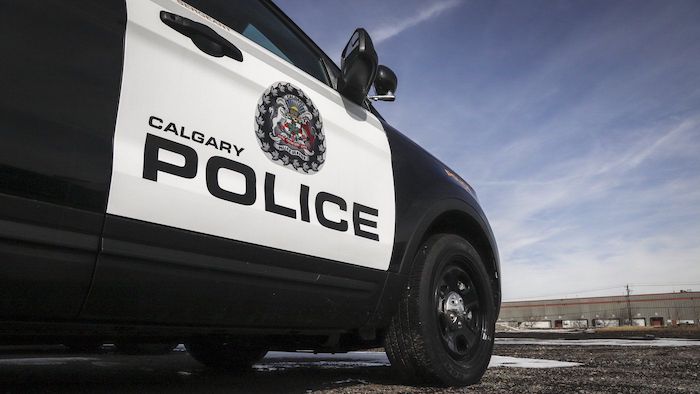 Calgary (CP) – Calgary police have identified a 15-year-old girl who was fatally shot this week as investigators try to determine whether she was the intended target or if it was a case of mistaken identity.
Officers responded to reports of a shooting in an alley in the Martindale neighbourhood early Tuesday morning.
They say the teenager was a passenger in a vehicle when she was shot and that the driver, who was not injured, immediately fled the scene before pulling over to call police.
Police say investigators have received several tips from the public.
They say evidence from the scene leads police to believe it was targeted, but investigators haven't determined whether the occupants of the vehicle were the intended targets.
The girl has been identified as Sarah Alexis Jorquera of Calgary.
"This was a senseless act of violence that took the life of a young girl," Staff Sgt. Martin Schiavetta of the homicide unit said in a statement Wednesday.
"At this point, we have more questions than answers and are working around the clock to hold those responsible accountable. Losing a 15-year-old is a tragic loss for our community, her school, her friends and, most importantly, her family."
Police ask anyone with any information about the shooting to call investigators.
This report by The Canadian Press was first published March 29, 2023.
'A crisis': Calgary charity seeks one-month homes for Ukrainian refugees after influx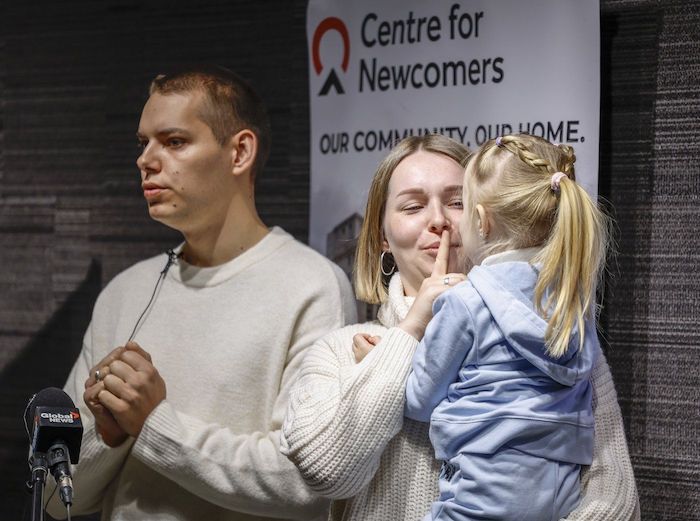 Ukrainian evacuees Dmytro Syrman, left, his wife, Anastasiia, centre, and their four-year-old daughter Varvara attend a news conference highlighting the need for temporary housing in Calgary on Wednesday, March 29, 2023. THE CANADIAN PRESS/Jeff McIntosh
By Bill Graveland in Calgary
After six months under Russian occupation, Dmytro Syrman and his family decided to flee Ukraine for a safer life abroad and are now in Calgary.
The family lived in Dniprorudne, a mining city of 17,000 in southern Ukraine. Syrman worked as a human resources manager at an iron factory.
In August, Syrman, his wife, Anastasiia, and four-year-old daughter Varvara embarked on a six-day, 3,000-kilometre drive to Poland.
"On the 24 of February, when the Russian army attacked Ukraine and occupied our city in March 2022, we lost everything," Syrman said Wednesday.
He said they began planning their escape when they realized Russian soldiers weren't leaving their city.
"We started all of this because we were scared for Varvara," he said. "When Russian bombs were falling near our city it was really scary."
Their home is still under Russian occupation.
For the past year the family stayed in Poland, sent in their paperwork to come to Canada, and two weeks ago arrived in Calgary.
They're now staying with a host family for a month while they look for long-term accommodation and to find jobs.
"We are here and starting a new life. We can't believe about people who don't know us and many helped us. We're really shocked," Syrman said.
The Syrmans were helped by Calgary's Centre for Newcomers, which started a campaign to find 100 hosts for Ukrainian families or individuals for a month while they find housing of their own.
Kelly Ernst, chief program officer with the centre, said there has been a flood of Ukrainians trying to take advantage of a federal program that allows them to temporarily resettle in Canada.
The Canada-Ukraine Authorization for Emergency Travel program has been extended until July and Ernst said he expects people will continue to flee the war-torn country.
"We're in a desperate, dire need at the moment for host homes to try to accommodate the evacuees coming from Ukraine. It's reaching the proportions of being a crisis moment," said Ernst.
He said people arriving elsewhere in Canada are migrating to Calgary because the rents are lower than in larger cities such as Toronto and Vancouver.
Ernst said approximately 450 people have been arriving in Calgary every week from Ukraine and his organization has helped people staying nights in the airport, off the street and at homeless shelters.
Natalia Shem, who is the manager of housing for the Ukrainian evacuees, said it's difficult for the newcomers to find somewhere to live before arriving.
"It's almost impossible to find long-term rent being outside of Canada and people who come here need one month of stay," Shem said. "It's an average time a family can find long-term rent, job and settle down here in Canada."
This report by The Canadian Press was first published March 29, 2023.