Senate Reform needed sooner than later for the sake of national unity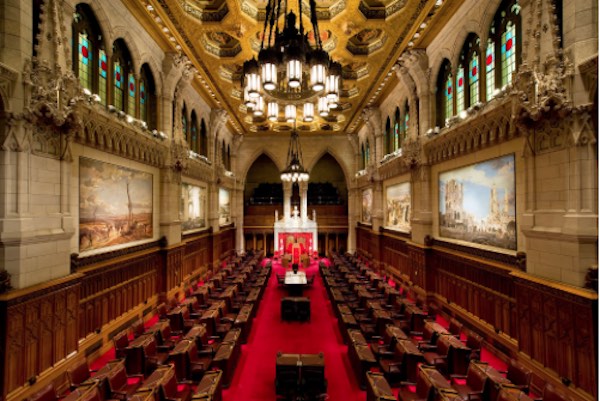 Real Equality For Provinces
Last week I wrote to you all about how some provinces are more equal than others when it comes to seats in the House of Commons.
You can refer back to last week's email for the full details, but here's a quick summary:
In theory, seats are distributed across the country based on the populations of the provinces but, in practice, a number of provinces receive "bonus" seats to make things "fairer" for them.
Quebec gets 6 bonus seats, while some of the smaller provinces receive a few too, and once all the political favours are handed out, at the extreme end of things, we end up with Prince Edward Island having one seat per 40,000 voters, while Alberta, British Columbia, and Ontario have one seat per 120,000.
Despite this, Quebec politicians want Quebec to not lose seats when the re-calculation of population is done and, in fact, the Bloc Quebecois has asked for a guarantee that Quebec will have at least 25% of the seats in the House of Commons, no matter their population.
The debate over seats in the House of Commons exposes a fatal structural deficiency in confederation, where the east demand to be able to maintain the power they hold, despite the fact that the west's population has grown at a much faster rate.
Clearly, they're not actually interested in democracy, they're interested in power, but despite all this, Quebec's position does actually contain a nugget of validity – yes, really!
One of Quebec's primary concerns is to protect itself from overreach by the federal government in Ottawa, and on that point, Alberta agrees (even if we'd do far different things if we were left alone by Ottawa).
But the place to protect provincial rights is the Senate, not the House of Commons.
The House of Commons represents the people, and so should have seats distributed evenly by population, so every Canadian has an equal say.
The Senate should represent the provinces, and so should have seats distributed evenly by province, so every province has an equal say.
Instead, Senate seats are currently assigned on a regional basis:
24 seats for Ontario
24 seats for Quebec
24 seats for the Maritime provinces
24 seats for the Western provinces
6 seats for Newfoundland and Labrador
3 seats for the territories (1 each)
Obviously, this distribution is based on politics not on fairness, and if we ever want a Senate that can act as a real check on the power of the federal government on behalf of the provinces, then the seats must be distributed evenly.
Earlier today, federal Conservative Party leadership candidate Pierre Poilievre said that he supports provinces electing Senators and that, as Prime Minister, he would appoint Senators elected by provinces, rather than appoint political friends and allies as Prime Minister Justin Trudeau has done up until now.
But Poilievre also said that Senate reform was unlikely as, in order to achieve Senate reform:
"We'd have to open the constitution, which would begin a whole new can of worms about every other grievance that people have with the constitutional structure of the nation."
Poilievre is right that Senate reform would require opening up the constitution, but this doesn't mean that we should shy away from doing it.
It's long overdue for Canada to make significant changes to update an institution that has a fundamental bias against western Canada, and one of those changes must be reforming the Senate into an equal, elected, and effective Triple-E Senate.
Elmer MacKay once said:
"If we give the centre of our country superior status to the rest, how will we ever change it? It will be very difficult and may destroy us one way or another, because although we are proud Canadians, we have a strong attachment and loyalty to our provinces."
This is exactly why provincial equality must be respected in the governance structure of Canada, before national division erodes to the point of no return.
An elected Senate with effective powers and an equal number of Senators per province is the key to preventing this erosion.
It's time to renew the conversation, re-open the constitution, and restore balance to confederation.
Regards,
The Project Confederation Team
PS: Project Confederation doesn't accept any government funding and never will. We think you should be free to choose, for yourself, which organizations to support. If you're in a position to contribute financially to our important work, you can make a donation here.
Leslyn Lewis's former campaign manager to help Alberta Premier Danielle Smith in 2023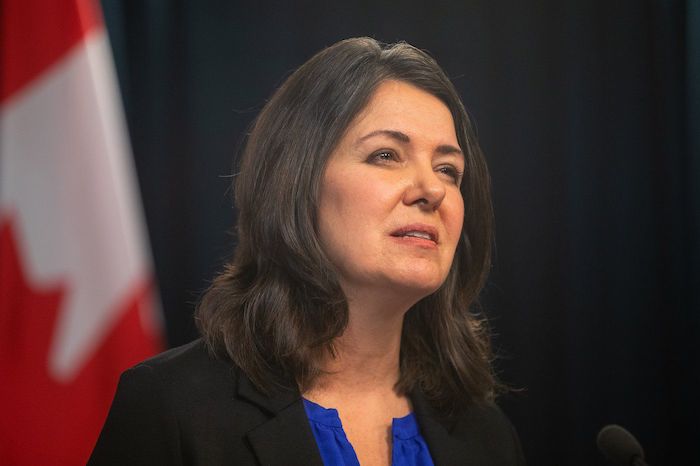 Ottawa – The man who ran Leslyn Lewis's campaign as she made two consecutive bids to become the federal Conservative leader is off to help Alberta Premier Danielle Smith try to win a provincial election in 2023.
Steve Outhouse confirms he will serve as campaign manager for Smith and the United Conservative Party when Albertans go to the polls next spring.
Outhouse is well known in Conservative circles and was Lewis's campaign manager during the federal party leadership contest this year, which Pierre Poilievre won handily.
Lewis is a member of Parliament in rural Ontario who enjoyed the backing of the party's social conservative base during her leadership runs in 2020 and 2022.
Smith will face off in the next election against a former Alberta premier, NDP Leader Rachel Notley.
After taking over the UCP leadership following Jason Kenney's resignation, Smith vowed to push back against Ottawa, beginning with her controversial sovereignty act.
This report by The Canadian Press was first published Dec. 9, 2022.
Future of Energy is Here – Province of Alberta pitches Alberta and Albertans at 2022 Energy Council conference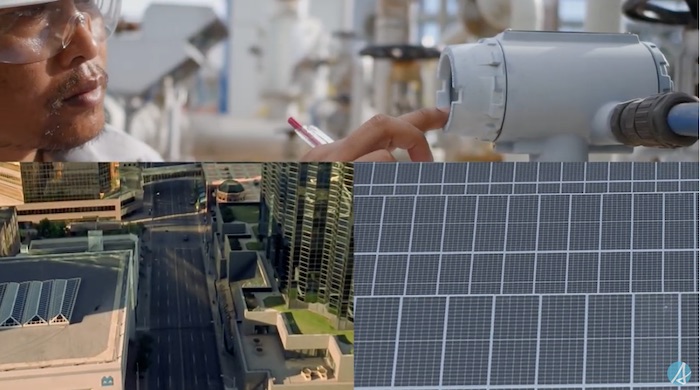 Alberta's Energy Minister Pete Guthrie is making a powerful presentation to state and provincial legislators from across the United States and Canada at the Energy Council's Global Energy and Environmental Issues Conference in Banff.
It's a convincing pitch on behalf of energy workers, and Alberta taxpayers who rely so heavily on the province's most lucrative industry. The presentation is boosted by this video profiling Alberta's stable, abundant and environmentally responsible energy supply.
Energy Minister Pete Guthrie issued the following statement on Alberta's energy sector at the 2022 Energy Council conference:
"Energy matters now more than ever. This year, we've seen how geopolitical events and volatile energy markets can impact the lives of people throughout the world. It matters where the energy that powers our homes, our economies and our lives comes from.
"The world needs a solution for long-term energy security that is also responsible, reliable and affordable. That solution is Alberta.
"It's in this spirit that Alberta is proud to host the Energy Council's Global Energy and Environmental Issues Conference in Banff. We are promoting our energy sector to more than 160 participants – including state and provincial legislators from the United States and Canada.
"During the conference, we will focus discussions on the future of the energy industry, the strength and security of the North American energy system and the role Alberta has to play.
"Alberta is the global leader in responsible energy development that the world needs. We have the innovation, technology and expertise needed to produce responsible energy. We have the highest human rights, labour and environmental standards. We have Canada's fastest-growing renewable energy sector. On top of all that, we are rapidly developing carbon capture and storage and lowering emissions, with the Pathways Alliance targeting net zero by 2050.
"Our government firmly believes Alberta is the key to energy security for North America and the world. Our track record speaks for itself. Last year, about 62 per cent of the crude oil imported to the United States came from Alberta – that is 10 times more than their oil imports from Saudi Arabia, and over four times more than all of OPEC. Every barrel that comes from Alberta helps replace one produced by countries that do not adhere to our high environmental and social standards. Our province has one of the largest oil reserves in the world, and we are ready to supply nations around the world with our reliable and responsibly produced resources.
"Alberta's support of research and innovation excellence ensures that innovators can continue to make groundbreaking discoveries, commercialize game-changing emissions-reducing technologies and solve some of the industry's biggest challenges.
"The future of energy is here. It's Alberta."