Saudi Aramco to invest billions in Chinese petrochemicals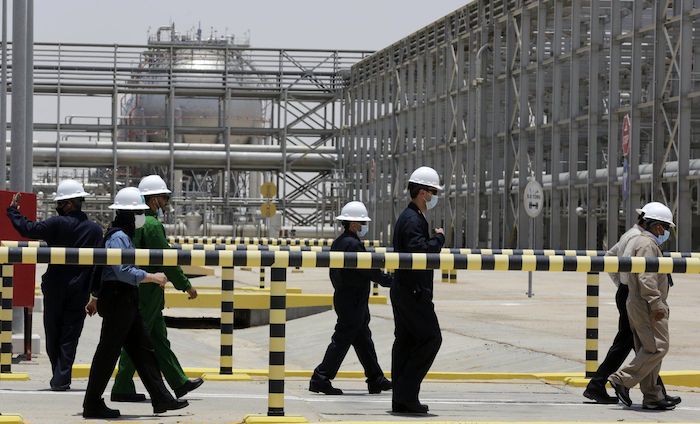 Saudi Aramco engineers escort reporters on a tour of the Hawiyah Natural Gas Liquids Recovery Plant, which is designed to process 4.0 billion standard cubic feet per day of sweet gas, a natural gas that does not contain significant amounts of hydrogen sulfide, in Hawiyah, in the Eastern Province of Saudi Arabia, on June 28, 2021. Saudi Arabia's state-owned oil giant Aramco will invest billions of dollars in China's downstream petrochemicals industry, including the construction of a new refinery, the company said in deals announced Sunday and Monday.(AP Photo/Amr Nabil, File)
RIYADH, Saudi Arabia (AP) — Saudi Arabia's state-owned oil giant Aramco will invest billions of dollars in China's downstream petrochemicals industry, including the construction of a new refinery, the company said in deals announced Sunday and Monday.
The announcements came as the company posted a record profitof more than $160 billion in 2022 and as Saudi Arabia, a longtime U.S. ally, has developed closer ties with Beijing in recent years.
Aramco will acquire a 10% interest in China's Rongsheng Petrochemical Co. Ltd,, a purchase valued at $3.6 billion. Under a long-term sales agreement, Aramco will supply 480,000 barrels per day to Rongsheng affiliate Zhejiang Pettroleum and Chemical Co. Ltd., which owns and operates China's largest refining and chemicals complex.
"This announcement demonstrates Aramco's long-term commitment to China and belief in the fundamentals of the Chinese petrochemicals sector," Aramco executive vice president Mohammed Al Qahtani said in a statement. "It also promises to secure a reliable supply of essential crude to one of China's most important refiners."
On Sunday, Aramco announced plans to construct a new refinery and petrochemical complex in northeastern China through a joint venture. Aramco, which holds a 30% stake in the Huajin Aramco Petrochemical Company, would supply 210,000 barrels per day of crude to the complex.
Saudi Arabia has cultivated closer ties with both Russia and China in recent years. Earlier this month, Saudi Arabia and Iran agreed to restore diplomatic ties for the first time since 2016 in a deal brokered by Beijing even as Riyadh announced a massive contract to buy commercial planes from U.S. manufacturer Boeing.
Nevada Legislators weigh plan to put MLB stadium on Las Vegas Strip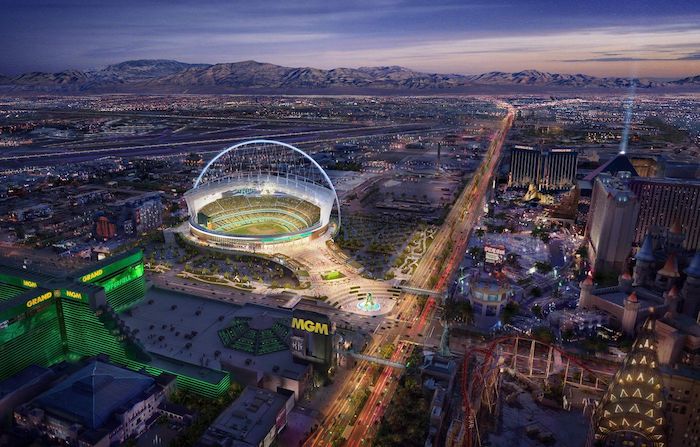 Minister reviewing CBC's mandate with eye to making it less reliant on advertising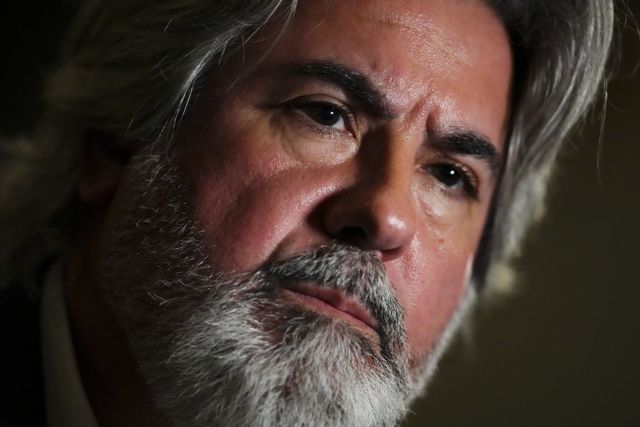 Canadian Heritage Minister Pablo Rodriguez is hinting that the Liberal government's online news bill could help the public broadcaster less reliant on advertising dollars. Rodriguez leaves a cabinet meeting on Parliament Hill in Ottawa on Tuesday, May 2, 2023. THE CANADIAN PRESS/Sean Kilpatrick
Heritage Minister Pablo Rodriguez is hinting that the Liberal government's online news bill could help the national public broadcaster become less reliant on advertising dollars.
Rodriguez says he has begun reviewing CBC/Radio-Canada's mandate, including ways the government can provide more funds to the public broadcaster.
Rodriguez's mandate letter from the prime minister says the goal in providing more money is to eliminate advertising during news and other public affairs shows.
During a House of Commons heritage committee meeting today, Rodriguez says the the CBC will financially benefit from passage of the online news act, also known as C-18.
The bill, being studied in the Senate, would require tech giants to pay Canadian media companies for linking to or otherwise repurposing their content online.
The parliamentary budget officer released a report last year that shows news businesses are expected to receive over $300 million annually from digital platforms when the online news bill becomes law.
This report by The Canadian Press was first published May 29, 2023.