Saudi Arabia is slashing oil supply. It could mean higher gas prices for US drivers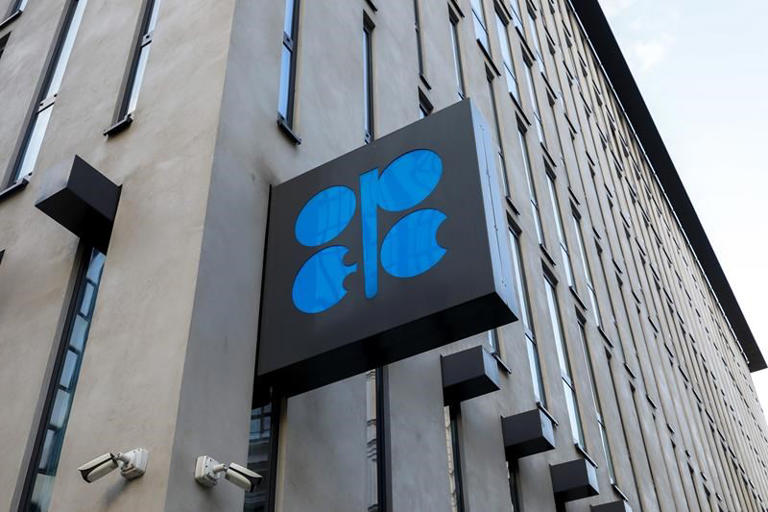 FRANKFURT, Germany (AP) — Saudi Arabia will reduce how much oil it sends to the global economy, taking a unilateral step to prop up the sagging price of crude after two previous cuts to supply by major producing countries in the OPEC+ alliance failed to push oil higher.
The Saudi cut of 1 million barrels per day, to start in July, comes as the other OPEC+ producers agreed in a meeting in Vienna to extend earlier production cuts through next year.
Calling the reduction a "lollipop," Saudi Energy Minister Abdulaziz bin Salman said at a news conference that "we wanted to ice the cake." He said the cut could be extended and that the group "will do whatever is necessary to bring stability to this market."
The new cut would likely push up oil prices in the short term, but the impact after that would depend on whether Saudi Arabia decides to extend it, said Jorge Leon, senior vice president of oil markets research at Rystad Energy.
The move provides "a price floor because the Saudis can play with the voluntary cut as much as they like," he said.
The slump in oil prices has helped U.S. drivers fill their tanks more cheaply and gave consumers worldwide some relief from inflation.
"Gas is not going to become cheaper," Leon said. "If anything, it will become marginally more expensive."
That the Saudis felt another cut was necessary underlines the uncertain outlook for demand for fuel in the months ahead. There are concerns about economic weakness in the U.S. and Europe, while China's rebound from COVID-19 restrictions has been less robust than many had hoped.
Saudi Arabia, the dominant producer in the OPEC oil cartel, was one of several members that agreed on a surprise cut of 1.6 million barrels per day in April. The kingdom's share was 500,000. That followed OPEC+ announcing in October that it would slash 2 million barrels per day, angering U.S. President Joe Biden by threatening higher gasoline prices a month before the midterm elections.
All told, OPEC+ has now dropped production on paper by 4.6 million barrels a day. But some countries can't produce their quotas, so the actual reduction is around 3.5 million barrels per day, or over 3% of global supply.
The previous cuts gave little lasting boost to oil prices. International benchmark Brent crude climbed as high as $87 per barrel but has given up its post-cut gains and been loitering below $75 per barrel in recent days. U.S. crude has recently dipped below $70.
That has helped U.S. drivers kicking off the summer travel season, with prices at the pump averaging $3.55, down $1.02 from a year ago, according to auto club AAA. Falling energy prices also helped inflation in the 20 European countries that use the euro drop to the lowest level since before Russia invaded Ukraine.
The Saudis need sustained high oil revenue to fund ambitious development projects aimed at diversifying the country's economy.
The International Monetary Fund estimates the kingdom needs $80.90 per barrel to meet its envisioned spending commitments, which include a planned $500 billion futuristic desert city project called Neom.
The U.S. recently announced oil purchases to replenish its Strategic Petroleum Reserve — after Biden announced the largest release from the reserve in American history last year — in an indicator that U.S. officials may be less worried about OPEC cuts than in months past.
While oil producers like Saudi Arabia need revenue to fund their state budgets, they also have to take into account the impact of higher prices on oil-consuming countries.
Oil prices that go too high can fuel inflation, sapping consumer purchasing power and pushing central banks like the U.S. Federal Reserve toward further interest rate hikes that can slow economic growth.
The Saudi production cut and any increase to oil prices could add to the profits that are helping Russia pay for its war against Ukraine. Russia has found new oil customers in India, China and Turkey amid Western sanctions designed to limit Moscow's crucial energy income.
However, higher crude prices risk complicating trade by the world's No. 3 oil producer if they exceed the $60-per-barrel price capimposed by the Group of Seven major democracies.
Russia has found ways to evade the price cap through "dark fleet" tankers, which tamper with location data or transfer oil from ship to ship to disguise its origin. But those efforts add costs.
Under the OPEC+ deal, Russian Deputy Prime Minister Alexander Novak said Moscow will extend its voluntary cut of 500,000 barrels a day through next year, according to Russian state news agency Tass.
But Russia might not be following through on its promises. Moscow's total exports of oil and refined products such as diesel fuel rose in April to a post-invasion high of 8.3 million barrels per day, the International Energy Agency said in its April oil market report.
___
AP reporter Fatima Hussein contributed from Washington.
___
Cost of living: Pepsi and Coca-Cola absent in meeting with federal industry minister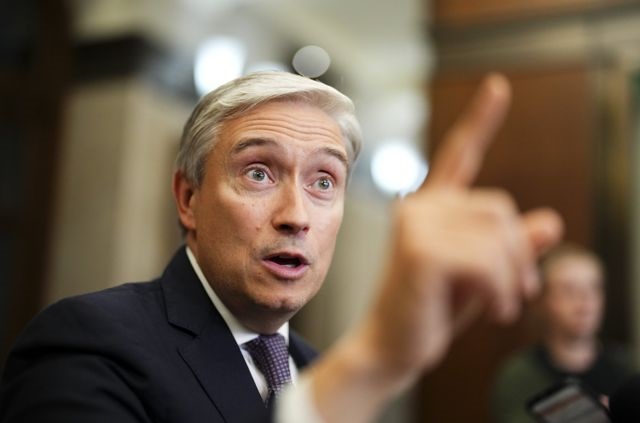 Innovation, Science and Industry Minister Francois-Philippe Champagne speaks to reporters in the foyer of the House of Commons on Parliament Hill in Ottawa on Tuesday, Sept. 19, 2023. Canada's industry minister made a point of calling out Pepsi and Coca-Cola for not sending representatives to a meeting he convened on Monday with manufacturing companies to discuss stabilizing grocery prices. THE CANADIAN PRESS/Sean Kilpatrick
Canada's industry minister made a point of calling out Pepsi and Coca-Cola for not sending representatives to a meeting he convened on Monday with manufacturing companies to discuss stabilizing grocery prices.
François-Philippe Champagne singled out the two companies when asked by a journalist what the consequences would be if major industry players did not succeed in stopping high inflation.
"This morning, (their CEOs) did not attend the meeting," Champagne said of beverage giants Pepsi and Coca-Cola.
"I intend to call on them and I will continue to do so. … I don't stop," he told reporters.
The Canadian leaders of seven international manufacturing companies, including Nestlé and Kraft Heinz, met with Champagne.
He summoned them to answer to Prime Minister Justin Trudeau's call earlier this month for Canadian grocers to come up with a plan to stabilize prices by Thanksgiving.
If major grocers fail to deliver ideas, Champagne said, "the consequence is for all 40 million Canadians because we will be able to see who is taking action and who is not."
A government source told The Canadian Press that the CEOs of Pepsi and Coca-Cola responded to the federal government summons by stating they were not available Monday. The source was granted anonymity because they were not allowed to speak publicly about the matter.
It's unclear, however, whether another meeting between major food companies and the government will take place.
Monday's meeting brought together top Canadian executives from McCain, Unilever, Nestlé, Lactalis, Lassonde, Kraft Heinz, and Smucker Foods.
All avoided speaking with journalists. The CEO of the Food, Health & Consumer Products of Canada association, Michael Graydon, attended the meeting and agreed to answer questions on their behalf.
Graydon called the meeting "very productive."
"We're very much about co-operation and support, collaboration," he said. "It's an industry that needs to align and work collectively to find a solution."
He said manufacturers want to collaborate with other players in the supply chain, such as major retailers like Loblaw and Costco, whose leaders Champagne met with one week earlier.
In a statement, Pepsi said it is open to meeting with Champagne.
"We are pleased that our industry association, FHCP, led a productive conversation with the government and representatives from industry today," it said.
"We were not able to attend today's meeting, but we offered to meet with the minister. We are committed to collaborating with the government to identify solutions during this challenging time for Canadians."
Trudeau has said that if the government isn't satisfied with what major grocers come up with to stabilize prices, he would intervene, including with tax measures.
Graydon said it remains to be seen how detailed the plans will be by the government's Thanksgiving deadline.
"We'll have to see whether, you know, the detail of how much completeness can be done by that time. But I think everybody's working very hard to achieve that," Graydon said.
Champagne said he is happy Graydon "wants to do something," because "it's a gain for Canadians."
"It's clear that what's important is that we have timelines, work plans, and obviously concrete actions," the minister said.
This report by The Canadian Press was first published Sept. 25, 2023.
Moneris confirms credit and debit card processing outage, but offers few details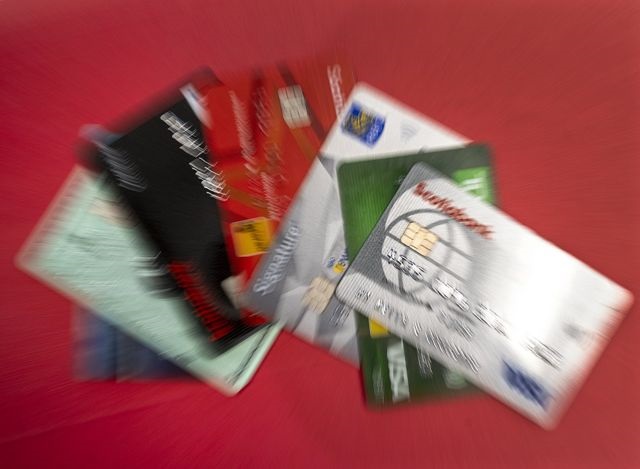 Toronto
The Canadian payment processing firm Moneris confirmed Saturday that credit and debit card transactions were interrupted by a network outage earlier in the day.
The Toronto-based technology company issued a statement saying there was nothing to suggest the outage was related to a cyber attack.
Complaints about outages started rolling in to the Downdetector.ca website before noon eastern time, but Moneris did not say when the outage started.
About three hours later, Moneris posted a message on X — the social media site formerly known as Twitter — saying it had resolved the network problem.
It remains unclear how many businesses and transactions were affected, but data provided by Downdetector.ca indicated complaints had come in from across the country.
In a statement provided to The Canadian Press, the company said the outage lasted about 90 minutes.
"We have resolved the network outage and returned transaction processing to normal," the statement said. "We continue to investigate the root cause of the issue. There are no indications this appears to be cyber-attack related and all transaction systems are functioning normally again."
The company, a joint venture between Royal Bank and BMO Bank of Montreal, said transaction processing could be slow as its systems catch up with the backlog.
Moneris says it supports more than 325,000 merchant locations across Canada.
This report by The Canadian Press was first published Sept. 23, 2024.