Saskatchewan government deciding what to do with new revenue from carbon pricing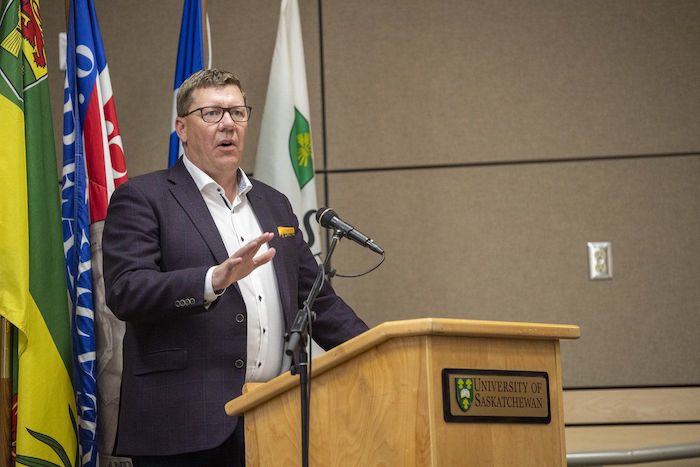 By Mickey Djuric in Regina
Saskatchewan is to soon gain control of the carbon pricing charge that shows up on residents' power bills.
However, Premier Scott Moe and his Saskatchewan Party government are still mulling over how that new revenue should be spent.
Since 2019, a carbon backstop has been placed on Saskatchewan Power Corporation bills to account for its greenhouse gas emissions.
The money has been going to the federal government, but starting in January the money will be staying in the province.
This comes after Saskatchewan successfully applied to have natural gas pipelines and power plants regulated through its own carbon-pricing system, and will take full regulatory control over all large greenhouse gas emitters in the province.
Under the program, Saskatchewan will still have to comply with the federal carbon pricing schedule.
Moe has said his government hasn't made a decision whether it will return some of that money collected through power bills back to residents.
"It's fair to say we haven't made that decision yet," Moe said Wednesday.
He said a priority for the government is to invest in Saskatchewan's transition to cleaner power generation.
Moe said he'd like to see some money go toward producing nuclear energy.
Federal government policy aims to reach a net-zero grid by 2035. This is putting pressure on Saskatchewan to transition away from coal and natural gas — power generation it mainly relies on to keep the lights on in the province.
To support a transition to cleaner energy, the modernization of Saskatchewan's electrical grid will be essential, SaskPower, the province's Crown electrical utility, said in its 2021-22 report.
"We need to make responsible decisions of how we are making those investments, but we also want to do everything we can to keep power affordable for Saskatchewan residents," Moe said.
The Opposition New Democrats have taken a similar viewpoint.
NDP Leader Carla Beck said Thursday that she wants to see a plan for the money that involves reliable energy that reduces emissions and doesn't stick Saskatchewan people with power sources they can't afford.
"These are huge investments, huge considerations for the future of this province," she said.
This report by The Canadian Press was first published Nov. 24, 2022.
Food inflation in Canada shows signs of easing, but grocery prices to remain high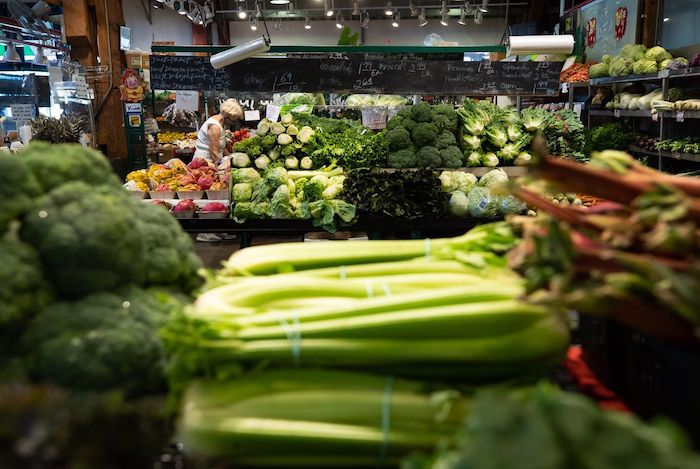 A woman shops for produce in Vancouver, on Wednesday, July 20, 2022. Food inflation appears to be easing in Canada but experts say consumers shouldn't expect lower prices at the grocery store. THE CANADIAN PRESS/Darryl Dyck
Food inflation appears to be easing in Canada, but experts say shoppers shouldn't expect lower prices at the grocery store.
Statistics Canada says the cost of groceries in February rose 10.6 per cent compared with a year before, down from an 11.4 per cent year-over-year increase in January.
Yet a falling food inflation rate doesn't mean the price of food is coming down.
Instead, it means prices are rising less quickly, signalling the worst of the era of grocery price hikes could be behind us.
Sylvain Charlebois, director of the Agri-Food Analytics Lab at Dalhousie University, says the food inflation rate is expected to continue to cool throughout the spring and into summer.
But he says Canadians may still experience sticker shock at the grocery store as some food prices are still significantly higher than a year ago.
This report by The Canadian Press was first published March 21, 2023.
Alberta moves to force oilpatch to pay owed taxes above 'threshold' amount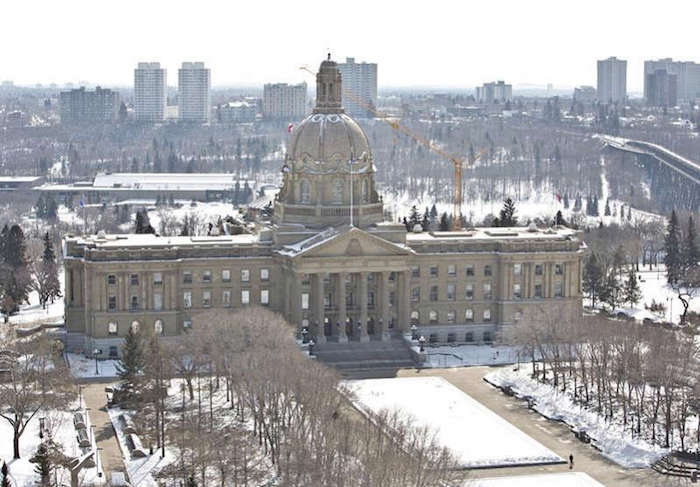 The Alberta government says it's moving to force oilpatch companies to make good on their unpaid municipal taxes.
Energy Minister Peter Guthrie says he's issued an order that blocks companies from acquiring or transferring licences on wells or other assets if their unpaid taxes exceed a threshold amount.
That threshold is yet to be determined and will be set by the Alberta Energy Regulator and Alberta Municipal Affairs.
Alberta Energy says in a release that once the threshold has been established, companies that don't meet it will be targeted for collection.
Rural Municipalities Alberta has said energy companies owe the municipal districts in which they operate a total of $268 million.
Paul McLauchlin of the group says the order will help reduce the unpaid tax burden on its members.
This report by The Canadian Press was first published March 20, 2023.
The Canadian Press