Ron DeSantis on Florida's Covid Response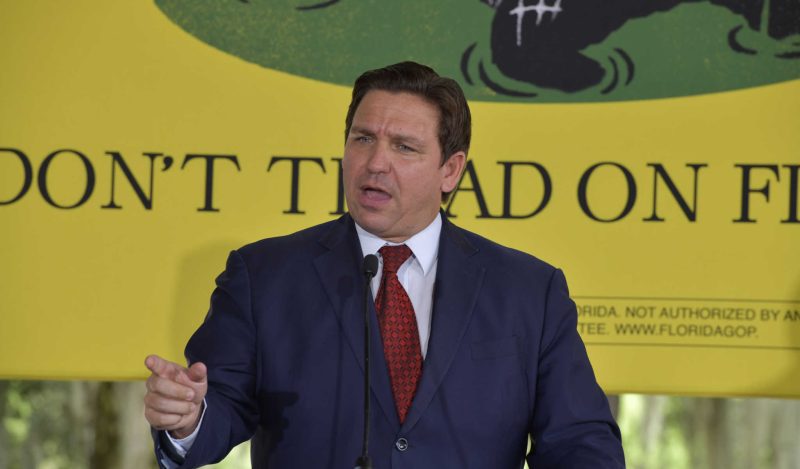 BY
BROWNSTONE INSTITUTE
The crucial turning point in the career of Florida's Ron DeSantis came with his handling of the coronavirus panic of 2020. Deploying a lighter touch than nearly all states from the beginning, Florida opened up completely, to the screams of horror from major media. He then eschewed mask and vaccine mandates, while keeping schools and beaches open.
His new book The Courage to Be Free: Florida's Blueprint for America's Revival explains the backstory to his response and reveals the intense pressures he faced at the time, including the scientific influences that drove his decision-making.
Chapter 10 opens with some quotations from President Eisenhower's famous warning about the military-industrial complex. "Eisenhower cited the alarming risk that what he termed a "scientific-technological elite"—an elite that is neither interested in nor capable of harmonizing all the competing values and interests that are the hallmark of a free, dynamic society—could commandeer policy and, ultimately, erode our freedoms," DeSantis writes. "The response to the COVID-19 pandemic vindicated President Eisenhower's fears, to the detriment of the people of the United States, especially our nation's children."
The remainder of the chapter serves as a competent historical survey of the calamity: how it began, how pseudoscience took over, the media complicity, and the strange way common sense and normal liberty were all thrown out the window. As governor, he faced a choice to go along or go his own way. He chose the second path. The narrative in this book is revealing of the stress, the frenzy, and the difficulty of making a hard decision for freedom in the midst of every special interest demanding that you go the other way.
His summary statement of the period:
The elites that drove the response to the COVID-19 pandemic fomented hysteria when they should have promoted calm, produced shoddy modeling and analysis to try to justify destructive policies, asserted certainty when nuance was called for, and allowed political partisanship to trump evidence-based medicine. The cornerstone of the US COVID response—the so-called "15 Days to Slow the Spread" that evolved into boundless Faucist "mitigation"—was ill-conceived, crafted based on inaccurate assumptions, and blind to the harm that heavy-handed public health "interventions" inflict on society.

While doing little, if anything, to slow the course of disease spread, this response in much of our country curtailed freedom, destroyed livelihoods, hurt children, and harmed overall public health. It also exposed the partisanship and rot in public health and the scientific community writ large. In the weeks leading up to President Trump's announcement of the "15 Days to Slow the Spread" on March 16, 2020, it didn't seem to me like the US was going to shut down our country. Many of the key players on the then recently formed White House Coronavirus Task Force were urging calm. The pathogen was serious, we were told, but there was no need to panic.
Of course panic was exactly what happened, and this was despite the strange timing of Anthony Fauci's February 28, 2020, article in the New England Journal of Medicine. He explained that it is most likely that this virus will prove to be about as severe as a bad season of flu. And that article was approved for publication several weeks earlier when he was still counseling calm. By the time it came out, he had already shifted to promoting panicked lockdowns.
The shift in tone was informed in part by epidemiological modeling from Imperial College London. "Drs. Fauci and Birx spearheaded the drive for coercive mitigation policies based largely on epidemiological modeling, not empirical data," writes DeSantis. "In publicly characterizing the shutdown as a short-term measure, Fauci and Birx were, in reality, setting the country on a course of shutdown until eradication—a goal that was not possible to achieve, but would go on well into 2021, to the detriment of millions upon millions of Americans." Indeed, "These flawed models drove some truly disastrous policy decisions."
DeSantis further quotes from Deborah Birx's own book in which she says that the 15 days bit was always a ruse.
A few days later, the president held a press conference with Fauci and Birx and other members of the task force to announce that he was extending the federal shutdown guidelines for thirty days. Congress had just passed, and the president had just signed, the CARES Act, a massive $2.2 trillion spending bill that appropriated money that could finance a lengthy shutdown by providing stimulus payments to individuals, increasing unemployment benefits, and forgiving loans for small businesses that closed. These two factors really changed the dynamic across the country. The initial call for fifteen days was viewed as a temporary measure but, based on a flawed hospitalizations model, the country was pushed into a lengthy period of mitigation. When asked when it would be appropriate to relax mitigation measures, Fauci broadly and irresponsibly said, "When it goes down to essentially no new cases, no deaths." What started as a precautionary fifteen-day period of social distancing had transformed into a de facto shutdown until eradication. The consequences of this transformation proved to be devastating to America.
At this point in the narrative, the governor backs up in time to discuss what an unprecedented policy response this truly was. It was never recommended, much less deployed in the past. He tells how he revisited pandemic plans from the past and found the 2006 treatise by Donald A. Henderson, which concluded that coercive mitigation strategies would turn "a manageable epidemic" into "catastrophe."
What is crucial about this section is just how deeply the governor was reading in the real science at the time. He figured out, for example, that it was crucial to discover just how prevalent this virus really was in the population. Here he relied on Jay Bhattacharya's April 2020 study of seroprevalence in Santa Clara, California.
He further noted Jay's public stance against lockdowns. Here was when the governor stopped trusting anything coming from Washington and started leaning even on Florida's county governments to open everything up. The media howled in horror and dubbed him DeathSantis. The same happened on the mask and vaccine mandates, which the governor effectively outlawed in the state, based not only on his desire to protect the people's freedoms but also the actual science appearing in the journals.
Particularly fascinating here is the author's discussion of how he came to realize the seasonality of the virus, a point that was nearly completely lost on major media and the CDC. His realization came from the work of Stanford professor Michael Levitt in his empirical discoveries concerning the trajectory of the disease. This confirmed for him that his number one job was to focus on the vulnerable while protecting the freedoms of everyone else.
Here we have a fascinating narrative of a governor who initially was willing to follow federal guidance until he, nearly on his own, came to discover that it was actually full of holes. At this point, he had to go his own way. We can look back and observe that this took him too long and he surely agrees. What's notable was his willingness to look at data and facts and apply them in light of his responsibilities as governor.
At the very start of the pandemic, I did not appreciate how the so-called public health experts were such a stridently partisan, highly ideological mess. This became clear a couple of months later when the same public health experts who had been sharply critical of Americans for leaving their homes because of COVID-19 suddenly endorsed the mass protests following the death of George Floyd in Minneapolis…. For two months, these so-called experts lambasted anyone for making a cost-benefit analysis when it came to COVID-19 mitigation policies. Then, the moment it suited their political interests, they reversed course by endorsing the protests as passing their cost-benefit analysis over COVID-19 lockdowns. That they specifically rejected protesting for other causes they did not support told me all I needed to know about what partisans these people were.
At this point, he was done and even suspended the bit of guidance he had previously implemented from the CDC.
After several weeks of consuming data and measuring it against policies implemented around the country, I decided that I would not blindly follow Fauci and other elite experts. To this end, I revoked my order suspending elective procedures at hospitals. The predicted April surge in coronavirus patients never materialized, leaving Florida with one of the lowest patient censuses on record. I also abandoned the federal government's framework of essential versus nonessential businesses. Every job and every business are essential for the people who need employment or who own the business. It is wrong to characterize any job or business as nonessential, and this entire framework needs to be discarded in pandemic preparedness literature.
As for the idea of vaccine passports, which were embraced by New York and many local governments, DeSantis is very tough in this book, explaining his decision to make them completely illegal in his state.
My view was simple: no Floridian should have to choose between a job that they need and a shot they don't want. It was especially galling to me that Biden and his ilk were prepared to see policemen, firefighters, and nurses lose their jobs over the shots. These are people who were working on the front lines throughout the entire pandemic—many of them had already had COVID—and now Biden wanted to cast them aside because they wouldn't bend the knee.
The entire chapter is worth a read, particularly his discussion of the Great Barrington Declaration and the difficulties he faced at each stage in fighting off both federal bureaucrats and media hounds. It's truly difficult to appreciate the full extent of the pressures at the time but the author does a great job recreating the setting at the time. These days, more people know that he was right, especially given the excellent health, educational, and economic data in Florida, and how it stands in sharp contrast to lockdowns states.
A major decision he took was to appoint the brilliant Joseph Ladapo as his surgeon general. It was not just his scientific excellence that attracted the governor. It was also Ladapo's willingness and ability to stand up to the intense pressure:
Joe Ladapo is a good example of what it takes to succeed in an administration that bucks elite narratives. Key personnel need to view media smears as a form of positive feedback—the operatives for corporate outlets would not bother attacking someone unless that person is effective and is over the target. Not everyone is cut out to take the arrows, but being able to do so is essential to effectively navigating the political battlefield.
The governor concludes:
We can never let this happen in our country again. Congress must conduct a thorough and unbiased investigation of all aspects of the pandemic—the origins of the virus, the conduct of bureaucrats like Dr. Fauci, the damage done by locking kids out of school, the harm caused by shutting down the economy, the failures of so-called public health experts, the role played by pharmaceutical companies, and the actions of the Chinese Communist Party. For once, Congress must put out the unvarnished truth. President Eisenhower was right about the perils of turning policy over to a scientific-technological elite. As the iron curtain of Faucism descended across our continent, the State of Florida stood resolutely in the way. We helped to preserve freedom and to pull the country back from the abyss. Without Florida's leadership and courage, I fear that Dr. Fauci and his lockdowners would have won. Our country never would have been the same.
Most political biographies are canned, conventional, and obviously manipulative (example A and B). This one is not. It is honest, frank, exciting, accurate, and an overall excellent read, especially on the topics that truly matter to the future.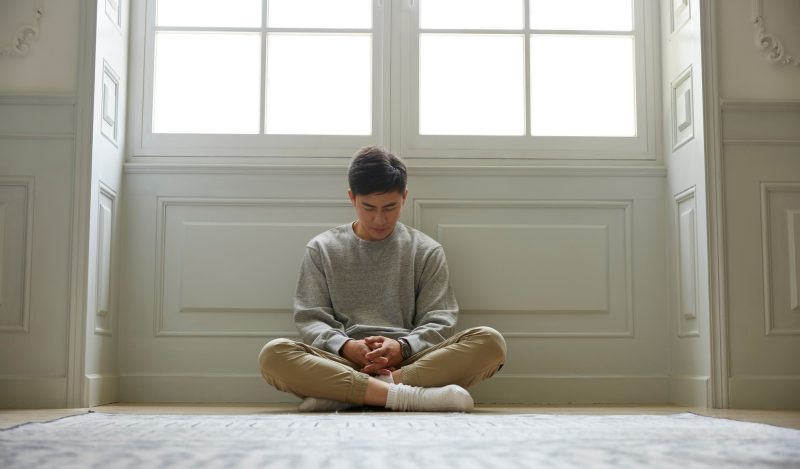 BY
JEFFREY A. TUCKER
On March 6, 2020, the mayor of Austin, Texas, canceled the biggest tech and arts trade show in the world, South-by-Southwest, only a week before hundreds of thousands were to gather in the city.
In an instant, with the stroke of a pen, it was all gone: hotel reservations, flight plans, performances, exhibitors, and all the hopes and dreams of thousands of merchants in the town. Economic impact: a loss $335 million in revenue at least. And that was just to the city alone, to say nothing of the broader impact.
It was the beginning of US lockdowns. It wasn't entirely clear at the time – my own sense was that this was a calamity that would lead to decades of successful lawsuits against the Austin mayor – but it turned out that Austin was the test case and template for the entire nation and then the world.
The reason was of course Covid but the pathogen wasn't even there. The idea was to keep it out of the city, an incredible and sudden fallback to a medieval practice that has nothing to do with modern public health understanding of how a respiratory virus should be handled.
"In six months," I wrote at the time, "if we are in a recession, unemployment is up, financial markets are wrecked, and people are locked in their homes, we'll wonder why the heck governments chose disease 'containment' over disease mitigation. Then the conspiracy theorists get to work."
I was right about the conspiracy theorists but I had not anticipated that they would turn out to be right about nearly everything. We were being groomed for nationwide lockdowns.
At this point in the trajectory, we already knew the gradient of risk. It was not medically significant for healthy working-age adults (which still to this day the CDCs does not admit). So the shutdown likely protected very few if anyone.
The extraordinary edict – worthy of a tin-pot dictator of a dark age – completely overrode the wishes of millions, all on the decision of one man, whose name is Steven Adler.
"Was the consideration between maintaining that money, effectively rolling the dice, and doing what you did?" asked Texas Monthly of the mayor.
His answer: "No."
Clarifying: "We made a decision based on what was in the best health interest for the city. And that is not an easy choice."
After the shocking cancellation, which overrode property rights and free will, the mayor urged all residents to go out and eat at restaurants and gather and spend money to support the local economy. In this later interview, he explained that he had no problem keeping the city open. He just didn't want people from hither and yon – the dirty people, so to speak – to bring a virus with them.
He was here playing the role of Prince Prospero in Edgar Allan Poe's "The Masque of the Red Death." He was turning the capital city of Texas into a castle in which the elite could hide from the virus, an action that also became a foreshadowing of what was to come: the division of the entire country into clean and dirty populations.
The mayor further added a strange comment: "I think the spread of the disease here is inevitable. I don't think that closing down South Bay was intended to stop the disease from getting here because it is coming. The assessment of our public health professionals was that we were risking it coming here more quickly, or in a greater way with a greater impact. And the longer we could put that off, the better this city is."
And there we have the "flatten the curve" thinking at work. Kick the can down the road. Postpone. Delay herd immunity as long as possible. Yes, everyone will get the bug but it is always better that it happens later rather than sooner. But why? We were never told. Flatten the curve was really just prolong the pain, keep our overlords in charge as long as possible, put normal life on hold, and stay safe as long as you can.
Prolonging the pain might also have served another surreptitious agenda: let the working classes – the dirty people – get the bug and bear the burden of herd immunity so that the elites can stay clean and hopefully it will die out before it gets to the highest echelons. There was indeed a hierarchy of infection.
In all these months, no one ever explained to the American public why prolonging the period of non-exposure was always better than meeting the virus sooner, gaining immunity, and getting over it. The hospitals around the country were not strained. Indeed, with the inexplicable shutdown of medical services for diagnostics and elective surgeries, hospitals in Texas were empty for months. Health care spending collapsed.
This was the onset of the great demoralization. The message was: your property is not your own. Your events are not yours. Your decisions are subject to our will. We know better than you. You cannot take risks with your own free will. Our judgment is always better than yours. We will override anything about your bodily autonomy and choices that are inconsistent with our perceptions of the common good. There is no restraint on us and every restraint on you.
This messaging and this practice is inconsistent with a flourishing human life, which requires the freedom of choice above all else. It also requires the security of property and contracts. It presumes that if we make plans, those plans cannot be arbitrarily canceled by force by a power outside of our control. Those are bare minimum presumptions of a civilized society. Anything else leads to barbarism and that is exactly where the Austin decision took us.
We still don't know precisely who was involved in this rash judgment or on what basis they made it. There was a growing sense in the country at the time that something was going to happen. There had been sporadic use of lockdown powers in the past. Think of the closure of Boston after the bombing in 2013. A year later, the state of Connecticut quarantined two travelers who might have been exposed to Ebola in Africa. These were the precedents.
"The coronavirus is driving Americans into unexplored territory, in this case understanding and accepting the loss of freedom associated with a quarantine," wrote the New York Times on March 19, 2020, three days after the Trump press conference that announced two weeks to flatten the curve.
The experience on a nationwide basis fundamentally undermined the civil liberties and rights that Americans had long taken for granted. It was a shock to everyone but to young people still in school, it was utter trauma and a moment of mental reprogramming. They learned all the wrong lessons: they are not in charge of their lives; someone else is. The only way to be is to figure out the system and play along.
We now see epic learning loss, psychological shock, population-wide obesity and substance abuse, a fall in investor confidence, a shrinkage of savings reflecting less interest in the future, and a dramatic decline in public participation in what used to be normal life events: church, theater, museums, libraries, fares, symphonies, ballets, theme parks, and so on. Attendance in general is down by half and this is starving these venues of money. Most of the big institutions in large cities like New York, such as Broadway and the Met, are on life support. The symphony halls have a third empty seats despite lowering prices.
It seems remarkable that this three-and-a-half year-long war against basic liberty for nearly everyone has come to this. And yet it should not be a surprise. All ideology aside, you simply cannot maintain much less cultivate a civilized life when governments, in combination with the commanding heights of media and large corporations, treat their citizens like lab rats in a science experiment. You only end in sucking away the essence and vibrancy of the human spirit, as well as the will to build a good life.
In the name of public health, they sapped the will to health. And if you object, they shut you up. This is still going on daily.
The ruling class that did this to the country has yet to speak honestly about what transpired. It was their actions that created the current cultural, economic, and social crisis. Their experiment left the country and our lives in shambles. We've yet to hear apologies or even basic honesty about any of it. Instead, all we get is more misleading propaganda about how we need yet another shot that doesn't work.
History provides many cases of a beaten down, demoralized, and increasingly poor and censored majority population being ruled over by an imperious, inhumane, sadistic, privileged, and yet tiny ruling class. We just never believed we would become one of those cases. The truth of this is so grim and glaring, and the likely explanation of what happened so shocking, that the entire subject is regarded as something of a taboo in public life.
There will be no fixing this, no crawling out from under the rubble, until we get something from our rulers other than public preening about a job well done, in ads sponsored by Pfizer and Moderna.
The Covid Narrative Flunked the Critical Thinking Test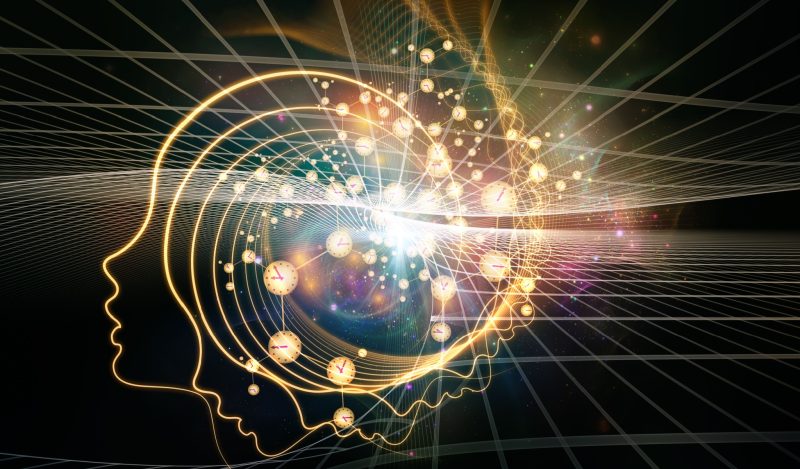 BY
BRUCE W. DAVIDSON
At the height of the Covid hysteria, several times I encountered variations of the meme "It's not a pandemic; it's an IQ test." Probably the memesters were poking fun at those duped by the mainstream Covid messaging.
In any case, that meme really misses the point. The essential problem has never been about one's IQ. Many highly intelligent people (in an academic sense) swallowed a very dubious narrative, while others less academically gifted did not. The real divider was the ability and inclination to think critically about it.
In a previous article I explained the basic concept of critical thinking, which can be defined as rational judgment about appeals to belief. Here I will lay out my own classroom approach to it in relation to the Covid messaging and policies.
The approach was derived from Browne and Keeley's once popular critical thinking textbook, Asking the Right Questions: A Guide to Critical Thinking. Simplified for Japanese university students unfamiliar with the concept of critical thinking, this approach consists of six questions, all very applicable to the official narrative about Covid. For any Japanese speakers who may be reading this, here is a video link of me explaining my approach.
Number one: What are the issues and the conclusion? The purpose of this question is to spur awareness that very often there is an assertion being made in the context of a debated issue. Many of my students have been completely unaware that a debate exists about many matters they hear about in school or from the media, such as climate change/global warming.
When people insist that no real debate exists in regard to an issue about which reasonable people differ, they have already failed the critical thinking test. That stance certainly has been the substance of much Covid messaging.
Number two: How good are the reasons? Many of my students can brainstorm on their own the characteristics of good reasons: clear, true, logical, objective, and important. In the Covid context, untrue reasons include arguing on the basis that novel, experimental injections are certainly (100 percent or 95 percent) "safe and effective." Moreover, the demand by pharmaceutical companies to receive complete legal protection from any liability belied this claim of safety.
Along with that, it was not logical to endanger people with potentially serious health harms from experimental injections or to withhold from them medical care in the name of protecting them, as happened during the lockdowns.
Number three: How good is the evidence? For the purpose of learning critical thinking about statistics, a number of books explain common forms of statistical deception and error. The classic book How to Lie With Statistics, along with the more recent book by Joel Best Damned Lies and Statistics, show how such dubious statistical data is often created or else badly interpreted.
In a Japanese book, Shakai Chosa no Uso (The Lies of Social Research), Professor Ichiro Tanioka reveals that government statistics also are often deceptive and simply serve the interests of bureaucrats and politicians, either by magnifying a problem to justify government policies and funding or by making a government program appear to be successful. Since many people are easily impressed by number data, he comments that more than half of all social science research is garbage, a problem compounded when the data is then referenced by the mass media, activists, and others.
Since the earliest days of the Covid panic, statistical chicanery has been conspicuous, including Neil Ferguson's now-infamous predictions of millions of deaths without lockdowns. Norman Fenton exposed a number of statistical confusions in the UK's national statistics in regard to Covid. As another example, Pfizer's claim of 95 percent Covid vaccine efficacy was based on its own shoddy research using the PCR tests. However, few in the Covid-messaging mainstream bothered to look into the statistically shaky basis for this claim. They simply parroted the "95 percent."
Number four: Are any words unclear or used strangely? A number of words took on unclear, strange, or inconsistent meanings during the Covid panic. One notable example was the word safe. In the case of the experimental Covid injections, the term evidently could accommodate a wide variety of serious side effects and a considerable number of deaths.
However, in other contexts, an extreme, all-or-nothing concept of safety came into play, as in the slogan "No one is safe until everyone is safe." This slogan makes as much sense as shouting, during the sinking of a passenger ship, "If everyone is not in the lifeboats, then no one is in the lifeboats." Nevertheless, this nonsensical mantra was on the lips of many in the corporate media, in order to insist on policies like universal Covid vaccination.
Interestingly, this absurd concept of safety is actually one of the items in The Ennis-Weir Critical Thinking Essay Test, which I made use of in my teaching and research (The test and manual can be downloaded for free). The test focuses on a fictional letter to a newspaper editor arguing for a total ban on overnight street parking in a certain city. The test-taker's job is to evaluate the various arguments in the letter, one of which asserts that "conditions are not safe if there's even the slightest possible chance for an accident."
Of course, such a view of safety could lead to the ban of almost anything with the slightest element of risk. To illustrate this, I pretended to trip on a student desk in class. Then I would insist that the accident showed that "teaching is too dangerous" and leave the classroom briefly. There is very little in life that is really "100 percent safe."
Another conspicuous misuse of terminology has been referring to the Covid injections as "vaccines," since the novel mRNA technology does not fit within the traditional definition of a vaccine. A more accurate designation would be "gene therapy," since the injections influence the expression of the body's genes, as Sonia Elijah and others have pointed out.
In order to allay public anxieties and avoid the necessity of testing their injections for possible toxic gene-related side effects like cancer, the familiar, user-friendly term vaccine was chosen. Then when the "vaccines" were obviously failing to prevent Covid infection, as vaccines are normally expected to do, the public was suddenly offered a new definition of a vaccine –something that does not prevent infection at all but simply ameliorates the symptoms of disease.
Number 5: Are there any other possible causes? People often arbitrarily attribute phenomena to causes that they wish to implicate. However, multiple causes may be to blame, or the real cause may actually be something entirely different. For example, many have been blaming human-generated CO2 for the high temperatures this summer, but other possible causes have been identified, such as an increase in atmospheric water vapor from underwater volcanic eruptions.
In regard to Covid causation, John Beaudoin discovered evidence of widespread fraud on death certificates in Massachusetts, in response to pressure from public health officials wanting to inflate Covid death figures. Hundreds of accidental deaths and even Covid vaccine deaths were counted as resulting from Covid.
Looking at the UK's national Covid death statistics, Norman Fenton discovered a similar problem. Only around 6,000 people actually died from Covid alone, a mere four and a half percent of the total number of supposed "Covid deaths." The rest had other serious medical conditions as possible causes of death. If a person tested positive on a PCR test after hospital admission, even someone fatally injured in a traffic accident could be counted as a Covid death.
In another example of wrong-headed thinking about causation, elements of the mainstream news media and certain "experts" credited the initial relatively low numbers of Covid hospitalizations and deaths in Japan to the practice of universal masking here. Unfortunately for that theory, soon afterwards Covid cases and hospitalizations shot up dramatically in Japan, making the "saved-by-masks" explanation difficult to maintain. Nevertheless, many officials and media outlets had decided early on that they believed in masks, regardless of what the evidence and common sense had to say.
Number six: What are the basic assumptions and are they acceptable? An assumption is an underlying, unstated belief that often goes without challenge and discussion. Recently I encountered a false assumption when I decided to stop wearing a face mask in class at my university. This met with the displeasure of one of the higher-ups, who called me in for a chat. He insisted that my unmasked face was making my students uncomfortable in class. He was assuming that they felt this way about it, so I decided to do an anonymous survey to find out their real feelings. To my surprise, only one student in all of my classes objected to my going maskless. The rest preferred that I teach without a mask or else expressed indifference.
Adherents of the mainstream Covid narrative accepted as axioms dubious ideas such as these:
Viral epidemics can and should be halted by extreme measures bringing great suffering on large numbers of people.
The threat of Covid infection supersedes human rights such as the rights to work, to commune with other human beings, to express opinions freely, etc.
Facial masks prevent Covid transmission.
Facial masks do no significant harm.
These assumptions have been ably debunked by many articles at Brownstone Institute and elsewhere.
Thus from the beginning the mainstream Covid narrative has failed to give persuasive responses to any of these questions. In light of that, it is remarkable that there are still many people who endorse the original Covid measures and messaging. Especially in times like these, more people need to employ critical thinking to become less gullible and more skeptical of widespread ideas and influential entities, including those usually branded as reliable. They neglect to do so at their own peril.