Remorse will resonate in sentencing of driver in Broncos crash: legal expert
A legal expert says she would be astounded if a judge handed the maximum sentence to a semi-truck driver who has pleaded guilty to all 29 charges stemming from a devastating collision with a bus carrying the Humboldt Broncos junior hockey team.
Jaskirat Singh Sidhu pleaded guilty in Melfort, Sask., court Tuesday to 16 counts of dangerous driving causing death and 13 counts of dangerous driving causing bodily harm.
The maximum penalty for dangerous driving causing death is 14 years. It's 10 years for dangerous driving causing bodily harm. A sentencing hearing for Sidhu, 30, is to begin Jan. 28.
Jennifer Quaid, who teaches law at the University of Ottawa, said the overwhelming scale of last spring's tragedy isn't the only factor the sentencing judge will have to weigh.
"Yes, it's an extremely serious accident and there are multiple counts. There's one for each victim," she said. "But he is also a first-time offender. He's young."
It's impossible to know the full calculus that went into Sidhu's decision to plead guilty rather than make his case at trial, said Quaid, who added that she can't see a scenario where Sidhu avoids prison time entirely.
It could well be that upon seeing the Crown's evidence against him, his defence decided it was not worth facing trial, she suggested. Heightened emotions and intense media scrutiny also may have made him loathe to draw things out.
Sidhu's lawyer, Mark Brayford, said Tuesday his client didn't want to make things worse by having a trial and that he's devastated by the grief he's caused the victims' families.
Quaid said Sidhu's remorse is likely to be a factor at sentencing.
"That's something that will resonate. That's going to be up to the judge to assess the sincerity and credibility of the remorse."
Quaid added the judge will probably acknowledge Sidhu's actions weren't the only factors in the crash, given concerns have been raised about visibility at the rural intersection near Tisdale, Sask., where the crash occurred.
The owner of the Calgary trucking company that hired Sidhu also faces several charges related to federal and provincial safety regulations in the months before the crash.
"This young man fits into an unfortunate pattern that we see with catastrophic events in the workplace: that (they) are disproportionately something that happens to young workers, to workers who are new to the job, to workers with little to no training," Quaid said.
"Those are all factors that will play in the sentencing phase and will tend to mitigate the sentence."
Lauren Krugel, The Canadian Press
Quebec says only people at risk who haven't had COVID-19 should get booster dose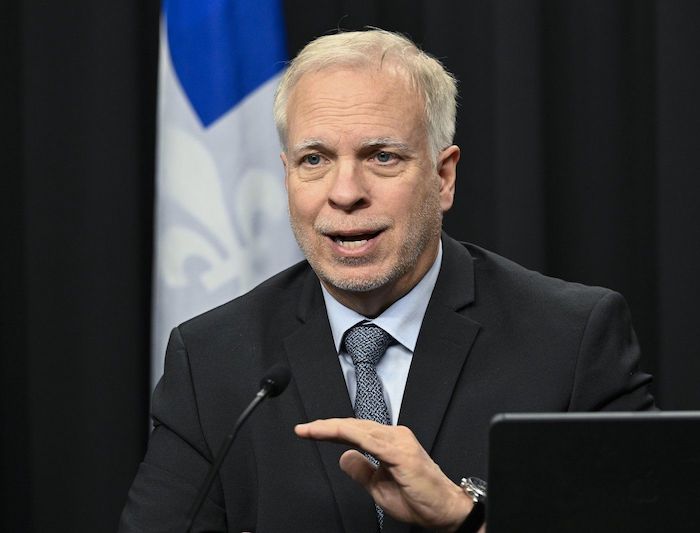 Only people who are considered at risk for severe COVID-19 — and who haven't already been infected — need to get a booster dose, Quebec's public health director said Thursday.
The vast majority of Quebecers have hybrid immunity — protection through vaccination and through a SARS-CoV-2 infection — making regular boosters unnecessary, at least for this winter and spring, Dr. Luc Boileau told reporters.
"People with hybrid immunity … have a very good protection against a severe form of the illness," Boileau said. "And this immunity lasts for a long enough time that we can propose changes."
Those who have been vaccinated but haven't contracted the virus are also protected against severe COVID-19, he said, but their immunity "has a tendency to drop with time."
Quebec's vaccination committee decided to focus the province's immunization policy on preventing hospitalizations and deaths, he said. People who are 60 and older or who have chronic illnesses, health workers, pregnant women and those who live in isolated regions are among the people who should get a booster every six months — but only if they have never caught the virus, Boileau said.
Dr. Caroline Quach-Thanh, chairperson of Quebec immunization committee, said the data shows that people already vaccinated for COVID-19 who have contracted the virus "maintain their protection."
"Adding a dose doesn't add a lot protection for severe (illness)," she said.
Health officials estimate that more than three-quarters of Quebecers under 60 have had COVID-19 over the past three years, while about half of those over 60 have caught the virus.
Boileau said only people who are immunocompromised should continue getting boosters even if they've been infected, "because their immunity could be affected by their condition."
Before Thursday's announcement, boosters were recommended for all people considered at risk of severe COVID-19. Boileau said COVID-19 vaccines will remain available to anyone who wants one. "We won't refuse anyone," he said.
This report by The Canadian Press was first published Feb. 2, 2023.
Senate passes Liberals' controversial online streaming act with a dozen amendments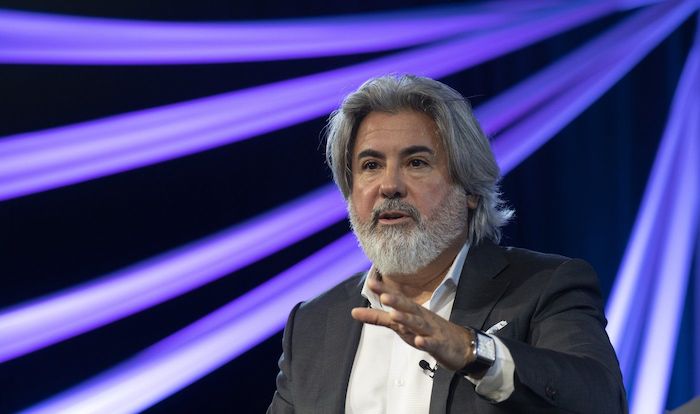 By Mickey Djuric in Ottawa
Big tech companies that offer online streaming services could soon be required to contribute to Canadian content as a controversial Liberal bill gets one step closer to becoming law.
The Senate has passed the online streaming act known as Bill C-11 with a dozen amendments following a lengthy study by senators.
The bill would update Canada's broadcasting rules to reflect online streaming giants such as YouTube, Netflix and Spotify, and require them to contribute to Canadian content and make it accessible to users in Canada — or face steep penalties.
Canadian Heritage Minister Pablo Rodriguez says he hopes the House of Commons will pass the bill next week after it reviews the Senate's changes.
Senators made amendments intended to protect user-generated content and highlight the promotion of Indigenous languages and Black content creators.
They also included a change that would prohibit CBC from producing sponsored content, and another that would require companies to verify users' ages before they access sexually-explicit material.
Rodriguez said Thursday that the Liberal government would not accept all of the Senate's recommendations, but he didn't say which ones he disagrees with.
"We'll see when the bill comes back. There are amendments that have zero impact on the bill. And others that do, and those, we will not accept them," the minister said Thursday during a Canadian Media Producers Association panel.
The Senate also removed a clause in the bill that Sen. Paula Simons described as giving "extraordinary new powers to the government to make political decisions about things."
Ian Scott, the former chair of Canadian Radio-television and Telecommunications Commission, had told a Senate committee that some provisions in the bill did move the balance point "slightly closer to lessening the independence" of the regulator — though he insisted that it would remain independent.
The CRTC, now under the leadership of Vicky Eatrides, will be tasked with enforcing the bill's provisions.
The Senate passed the bill on the anniversary of its introduction in the House of Commons.
Between the House of Commons and Senate, there have been approximately 218 witnesses, 43 meetings, 119 briefs and 73 proposed amendments, said Rodriguez.
"It's the longest bill," he said.
The proposed law has come under intense scrutiny amid accusations from companies and critics who said it left too much room for government control over user-generated content and social-media algorithms.
Rodriguez said tech giants can get creative with ways they promote Canadian content, such as with billboards, advertising or, if they so choose, tweaks to their algorithms.
The bill has also caught the attention of the United States. Its embassy in Ottawa recently said that it is holding consultations with U.S. companies that it is concerned could face discrimination if the bill passes.
Last week, two U.S. senators called for a trade crackdown on Canada over Bill C-11, saying that the prospective law flouts trade agreements.
"I'm not worried, because we think it complies with trade obligations," Rodriguez said.
This report by The Canadian Press was first published Feb. 2, 2023.