Red Deer Restroom just might be the loveliest lavatory in Canada!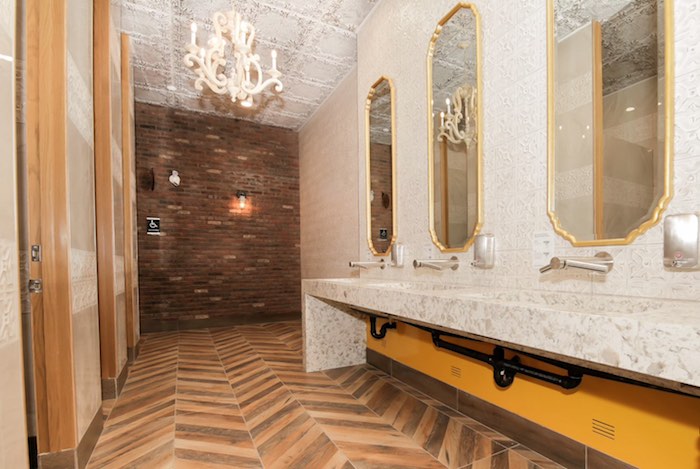 Technically it's in Gasoline Alley which means Red Deer County can also lay claim to this magnificent water closet at the Sweet Market Esso Station on the city's south edge. Canada's best restroom contest has named the top 5 finalists and three incredible Alberta biffies are on the list!
Clearly the Sweet Market Esso's palatial potties are the most beautiful, but that does not make it the clear cut winner. The Sweet Market will need Central Albertans to rally behind this luscious lavatory if they're going to win. This is a voting contest so you can do your part to make sure the Sweet Market Esso 'wipes up' the competition.
Just look at this beauty! Voting information is below.
News Release from Cintas Canada
The Sweet Market Esso Station in Red Deer, AB is a finalist in the 2021 Canada's Best Restroom contest!
The five finalists include:
Toronto Zoo – Toronto, ON
Surrey Park – Surrey, BC
Sweet Market Esso Station – Red Deer, AB
The ROOFTOP – Calgary, AB
Borden Park – Edmonton, AB
The public can submit multiple votes for the Toronto Zoo and the other four finalists now through July 9 at bestrestroom.com/Canada.
The facility that receives the most votes will win $2,500 in facility services from Cintas to help maintain their award-winning washrooms.
Cintas Canada Unveils Five Finalists in the 2021 Canada's Best Restroom Contest
The polls are open now through July 9
Cintas Canada, Ltd. invites the public to vote for the five finalists in the 2021 Canada's Best Restroom contest! The polls are open now through July 9 at bestrestroom.com/Canada. The facility that receives the most votes will win $2,500 in facility services from Cintas to help maintain their award-winning washrooms.
Cintas' nationwide contest highlights businesses that have invested in developing and maintaining exceptional washrooms. "These five facilities demonstrate a commitment to prioritizing hygiene and customer service – especially as cleanliness is so important right now – combined with creativity and whimsy not usually seen in washrooms," said Candice Raynsford, Marketing Manager, Cintas Canada.
Nominees for this year's contest were judged on five criteria: cleanliness, visual appeal, innovation, functionality and unique design elements. The five finalists include:
Toronto Zoo – Toronto, ON
Designed with the Toronto Zoo's mission of connecting people, animals and conservation science to fight extinction in mind, the new washrooms in the Zoo's Tundra Trek feature iconic Canadian species. The design draws on inspiration from our natural world for its fresh yet familiar atmosphere. From the cool blue mosaic walls that represent the calm transition of horizon to sky, to the dark and dramatic overhead features that represent the vast night sky across the tundra, no detail is too small. Each handwashing unit features a hands-free faucet, soap dispenser and hand dryer. The trough-style sink eliminates water splashing on the floor and includes hooks on the outside of the counter to hang a purse, backpack or coat. This state-of-the-art facility modernizes the Toronto Zoo's guest experience in a visually stunning way.
Surrey Park – Surrey, BC
The intent for the park washroom was to create a playful, durable, safe facility that works well within the City of Surrey's park contexts. The washroom was designed to be universally accessible, hands-free with no-touch fixtures and configured for solar power. It also features public art panels on all four sides of the structure. The design employs a distinct form, strong colours and unique use of materials.
Sweet Market Esso Station – Red Deer, AB
The washrooms at Sweet Market Esso boast decorative high-end tiles and five-star finishes, giving the restrooms a classy feel, mimicking a fancy hotel suite in Italy rather than a convenience store restroom. These washrooms are always a topic of customer conversation in the store where selfies take center stage. The constant comments regarding the awe of it all – plus the extreme cleanliness – are great reminders of the sheer elegance and grandeur these restrooms provide for the customer.
The ROOFTOP – Calgary, AB
The ROOFTOP restaurant is a unique "weather managed" outdoor patio experience located in downtown Calgary. The adjacent indoor washrooms were designed to be inclusive, engaging and distinctively unique. As you enter "The Alley" you are greeted by a life-sized bobblehead re-imagined as your personal concierge. Walk in to immerse yourself in the funky and fun graffiti wallpaper sections taken largely from the "John Lennon Peace Wall" originally created in Prague. Elements of surprise abound throughout these unusual washrooms, including the porta-potty door in the "Mostly Men" area and hidden selfie walls.
Borden Park – Edmonton, AB
Designed by gh3, the washrooms are at the core of the single-level pavilion surrounded by highly reflective glass. An integrated approach to environmental sustainability is evident in the choice of materials: wood, concrete and glass were selected for their durability, permanence and timelessness. The washroom features hands-free elements to reduce germs and a stainless-steel trough-style sink that prevents water splashing on the floor. The sleek washroom stands as a striking improvement on the typical concrete options, and a sign of outstanding design to come.
For contest updates, fun facts and washroom trivia, "Like" Canada's Best Restroom on Facebook at www.Facebook.com/CanadasBestRestroom.
Alberta to bring in another five million bottles of children's pain medication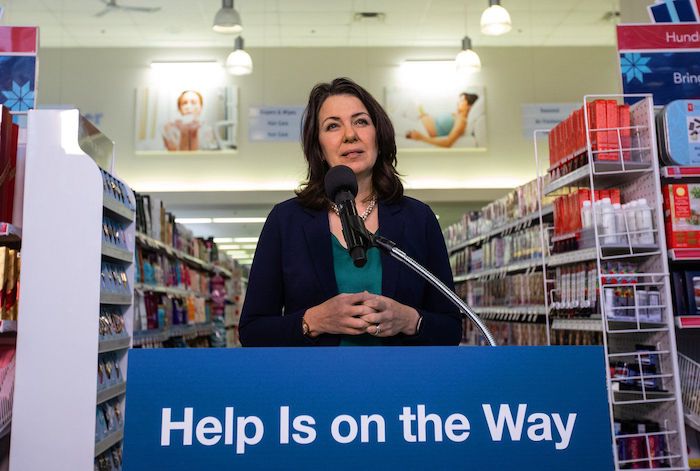 The Alberta government says it has secured another five million bottles of children's medication to manage fever and pain.
Premier Danielle Smith says the government is working with Alberta Health Services and Health Canada to bring in the pediatric acetaminophen and ibuprofen.
Parents across Canada have been scrambling to manage their children's fever and pain as rates of respiratory syncytial virus, or RSV, and influenza skyrocket amid a dire shortage of the medications.
Smith says overwhelmed parents can feel confident the government is moving as quickly as it can to bring in the medication and get it to pharmacies across the province.
The federal government also imported one million units of children's acetaminophen — commonly known as Tylenol — across the country late last month.
Health Canada has distributed the children's Tylenol to retailers and has also sent children's ibuprofen — commonly known as Advil — to hospitals.
This report by The Canadian Press was first published Dec. 6, 2022.
CannTrust CEO was warned over illicit pot growing: former compliance worker
TORONTO — A former director of quality and compliance at CannTrust Holdings Inc. says he warned the company's chief executive that Health Canada could levy penalties if the firm grew pot in unlicensed rooms at its Niagara, Ont. facility.
In the months leading up to Health Canada finding pot growing in unlicensed rooms, Graham Lee said Tuesday that he told Peter Aceto he couldn't say what the exact consequences could be, but knew the government regulator had previously issued warning letters and handed out penalties.
For example, Lee said Health Canada reviewed CannTrust's inventory more extensively after it discovered the company using a storage facility at its Vaughan, Ont. location contrary to licensing.
"In general, Health Canada was there every day checking up on the inventory," Lee recalled.
His comments were made at the Old City Hall courthouse in Toronto in response to questioning from Dihim Emami, a lawyer representing the Ontario Securities Commission (OSC) in a case aiming to prove Aceto and other former CannTrust executives are guilty of several offences related to unlicensed growing at the Niagara facility.
Aceto, former CannTrust chairman Eric Paul and former vice-chairman Mark Litwin have pleaded not guilty to fraud and authorizing, permitting or acquiescing in the commission of an offence.
Litwin and Paul are also facing insider trading charges, and Litwin and Aceto are charged with making a false prospectus and false preliminary prospectus.
The OSC and Royal Canadian Mounted Police allege Litwin, Aceto and Paul did not disclose to investors that about 50 per cent of the growing space at CannTrust's Pelham, Ont. facility in the Niagara area was not licensed by Health Canada. They say the men used corporate disclosures to assert that they were compliant with regulatory approvals.
They also allege that Litwin and Aceto signed off on prospectuses used to raise money in the U.S., which stated that CannTrust was fully licensed and compliant with regulatory requirements, and that Litwin and Paul traded shares of CannTrust while in possession of material, undisclosed information regarding the unlicensed growing.
The men no longer work for CannTrust and their lawyers are arguing their clients are all innocent.
Frank Addario, Aceto's lawyer, previously told The Canadian Press his client was hired because of his financial acumen and track record. Before his time at CannTrust, Aceto was the president and chief executive of ING Direct Canada.
Addario also pointed out that CannTrust was subject to inspections and financial audits that uncovered no material issues.
"The evidence will show Peter Aceto behaved legally and with integrity during his time at CannTrust," Addario said in an email.
However, Lee testified Monday that the growth of cannabis in unlicensed rooms was "very openly discussed" at the pot company.
"There was no hiding this. There was no denial of this," he said.
On Tuesday, he reinforced those allegations, describing how he brought up his concerns about unlicensed activity during at least one meeting in winter 2019 that he recalled Aceto attended.
"I noticed that no one in the room was referring to or cognizant of the fact that these were unlicensed areas, so I reminded them," Lee said.
This report by The Canadian Press was first published Dec. 6, 2022.
Tara Deschamps, The Canadian Press