Red Deer RCMP looking for shooting suspect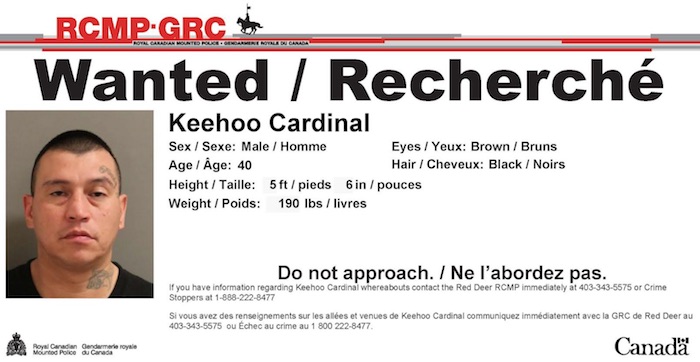 News release from Red Deer RCMP
Red Deer RCMP seek assistance in locating suspects involved in a shooting
Red Deer RCMP are seeking information about two individuals believed to be involved in a shooting on Aug. 12, 2022. Around 11:30 p.m., Keehoo Rick Cardinal, a 40-year-old resident of Red Deer, and an unknown male accomplice are believed to have been involved in an aggravated assault involving a weapon on the old CPR Rail Bridge in Red Deer. A 39-year-old male victim, a resident of Red Deer, was transported to an Edmonton hospital with serious, but non-life threatening injuries.
Cardinal is wanted on an outstanding warrant in relation to the incident. Red Deer RCMP's efforts to locate Cardinal have been unsuccessful, but it is believed he may be in the Red Deer area.
Keehoo Rick Cardinal is described as:
Male
5 feet 6 inches
190 lbs
Brown eyes
Black hair
Word "family" tattooed above left eye
A description of the second male involved in this assault is limited, but he is described as wearing a white t-shirt, jeans and riding a BMX style bicycle on the evening of Aug. 12, 2022.
If you have information regarding the location of Keehoo Rick Cardinal, the identity and location of the second suspect, or any other information, please contact Red Deer RCMP at 403-343-5575 or your local police detachment. If you see Keehoo Cardinal, DO NOT APPROACH and call 911. If you wish to remain anonymous, you can contact Crime Stoppers at 1-800-222-8477 (TIPS), online at www.P3Tips.com or by using the P3 Tips app available through the Apple App or Google Play store.
Severe weather in Canada caused $3.1 billion in insured damages in 2022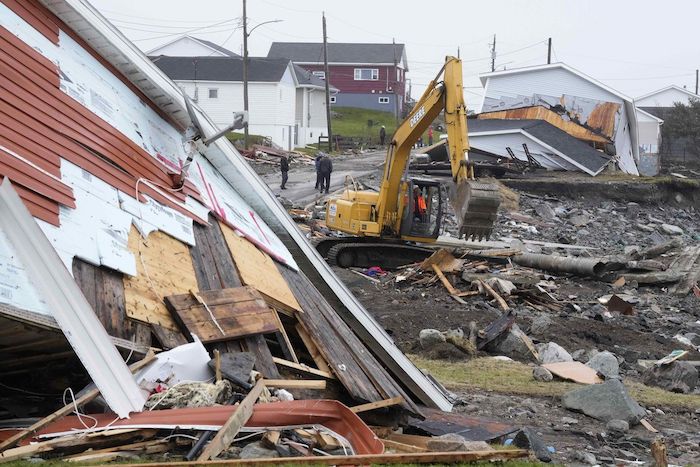 The Insurance Bureau of Canada says severe weather caused $3.1 billion in insured damage in Canada in 2022, from flooding to storms to Hurricane Fiona.
That makes 2022 the third worst year for insured losses in Canadian history.
The bureau says no single event or particular region accounted for the majority of the insured damage in 2022, with disasters in almost every part of Canada last year.
That's in contrast to a year like 2016, the worst year on record primarily because of the Fort McMurray, Alberta wildfire, which accounted for around three-quarters of national losses.
The most expensive extreme weather event for Canada in 2022 was the Ontario and Quebec derecho in May, which caused $1 billion in damages.
The other most expensive events included Hurricane Fiona, which cost $800 million, and the summer storms in Canada which cost $300 million.
This report by The Canadian Press was first published Jan. 18, 2023.
Debt worries rise amid higher interest rates and persistent inflation: MNP report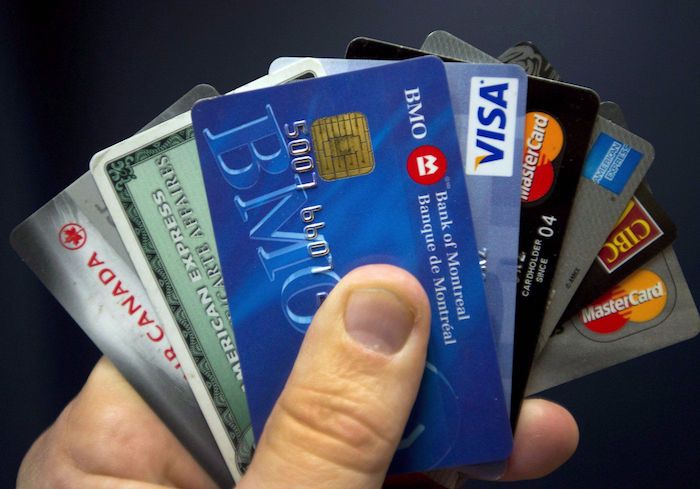 A new report suggests Canadians' worries about debt are rising amid higher interest rates and persistent inflation.
Bankruptcy trustee firm MNP says its quarterly consumer debt index fell 15 points since its last survey to an all-time low of 77 points.
A lower score on the index suggests higher anxiety about debt.
MNP president Grant Bazian says inflation is eroding household budgets and, at the same time, financially fragile and overleveraged Canadians face sharply rising borrowing costs.
The report, based on online interviews conducted in December, says the percentage of Canadians concerned about their debt rose seven percentage points to 47 per cent, a record high.
It says 64 per cent say that as interest rates rise they are more concerned about their ability to pay their debts, while 59 per cent say if interest rates go up much more, they will be in financial trouble.
This report by The Canadian Press was first published Jan. 16, 2023.