RCMP say Coastal GasLink site in northern B.C. 'attacked,' causing significant damage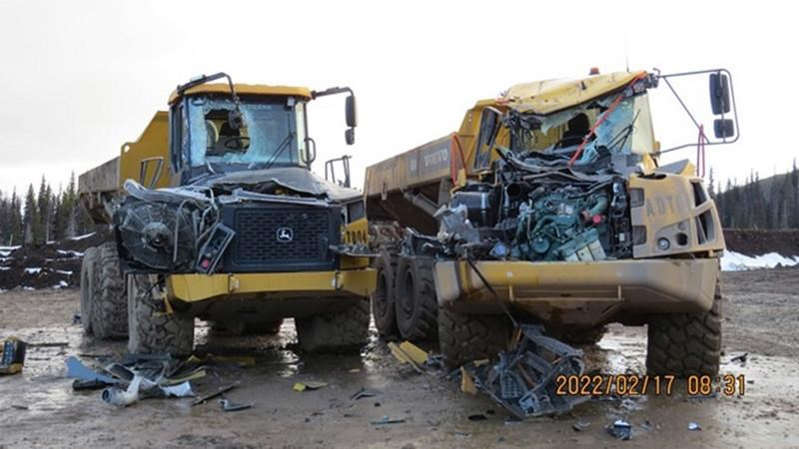 HOUSTON, B.C. — Mounties in northern British Columbia are investigating what they say was a violent confrontation between a group of about 20 people and Coastal GasLink employees at a worksite for the natural gas pipeline.
RCMP say in a news release they were called to the area early Thursday following reports that a group of people, some allegedly armed with axes, attacked security guards and smashed vehicle windows.
Police say when they tried to reach the worksite they were stopped by a downed tree, tar-covered stumps, boards with spikes sticking out of them and fires along the forest service road.
When officers tried to work their way through the debris, police say several people threw "smoke bombs" and flaming sticks, injuring one officer.
When police made it to the site, they say they found "significant damage" to heavy machinery, other equipment and portable buildings.
B.C. Public Safety Minister Mike Farnworth issued a statement condemning the violence, saying the "egregious criminal activity" could have led to serious injury or loss of life.
"The police report indicates that the workers' camp was attacked in the middle of the night by unknown assailants wielding axes," he said.
"There is no excuse for such violence and intimidation. All workers deserve to be protected from harassment and harm."
Coastal GasLink called the violence concerning, saying in a news release there was an attempt by some of the attackers to set a vehicle on fire while workers were inside, but no one was injured.
The company said the confrontation occurred in the same spot where a blockade protesting the pipeline's construction was set up last year for about two months.
RCMP Chief Supt. Warren Brown said in a statement that the escalation in violence is "very troubling."
"This was a calculated and organized violent attack that left its victims shaken and a multimillion-dollar path of destruction," said Brown, the North District commander.
"While we respect everyone's right to peacefully protest in Canada, we cannot tolerate this type of extreme violence and intimidation."
The pipeline has been at the centre of several protests and arrests, as Coastal GasLink obtained an injunction against blockades and Wet'suwet'en hereditary chiefs issued the company an eviction notice.
Opposition among the hereditary chiefs sparked rallies and rail blockades across Canada in 2020, while the elected council of the Wet'suwet'en First Nation and others nearby have agreed to the project.
Construction on the 670-kilometre pipeline began in 2019 and is expected to be completed next year.
This report by The Canadian Press was first published Feb. 17, 2022.
The Canadian Press
Police investigating how shooter got firearm after autopsy and balistic analysis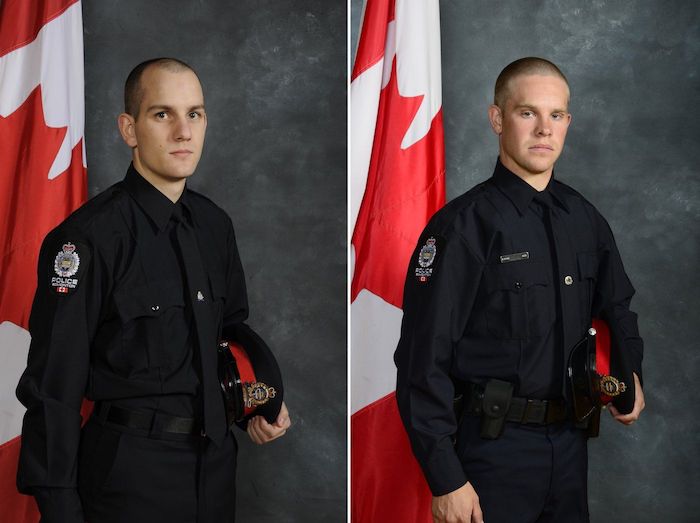 News release from the Edmonton Police Service
Autopsy on shooter, ballistic analysis complete in line of duty deaths
An autopsy on the shooter and ballistic analysis of the firearm have been completed in the Mar. 16, 2023 EPS line of duty deaths.
The Edmonton Medical Examiner conducted an autopsy on Mar. 22, 2023, and confirmed that the 16-year-old male shooter's cause of death was a single gunshot wound to the head consistent with being self-inflicted.
"We recognize that there is intense public interest in this investigation," says EPS Deputy Chief Devin Laforce. "At this time, our priorities need to be the integrity of ongoing investigations, including the origin of the firearm, as well as the safety and privacy of all the families affected by this tragedy. For these reasons, we are not releasing or confirming the name of the deceased."
A bullet casing recovered from the scene of a Mar. 12, 2023 shooting at a nearby restaurant in the area of 133 Street and 114 Avenue has been forensically matched to the firearm that was recovered at the 132 Street and 114 Avenue apartment, where Constable Brett Ryan and Constable Travis Jordan were fatally shot on Mar. 16, 2023.
Investigators believe the suspect in the Mar. 12 shooting to be the same 16-year-old male responsible for the deaths of the two EPS members, although this has yet to be confirmed. Detectives are also working to trace the origins of the firearm and how it came to be in the youth's possession.
At this time, investigators continue to believe that the youth's parents, police dispatch and Constables Ryan and Jordan had no information to suggest there was a firearm in the home when the family dispute call for service was made on Mar. 16.
"Both events have been served by robust investigations that have followed all lines of inquiry," says Deputy Chief Devin Laforce. "All tips and other investigative avenues were pursued exhaustively by the investigating teams."
The male shot on Mar. 12 in the restaurant remains in hospital in critical but stable condition, and the youth's mother who was shot on Mar. 16 remains in hospital in serious but stable condition.
Search of four Edmonton homes results in Cocaine and Meth bust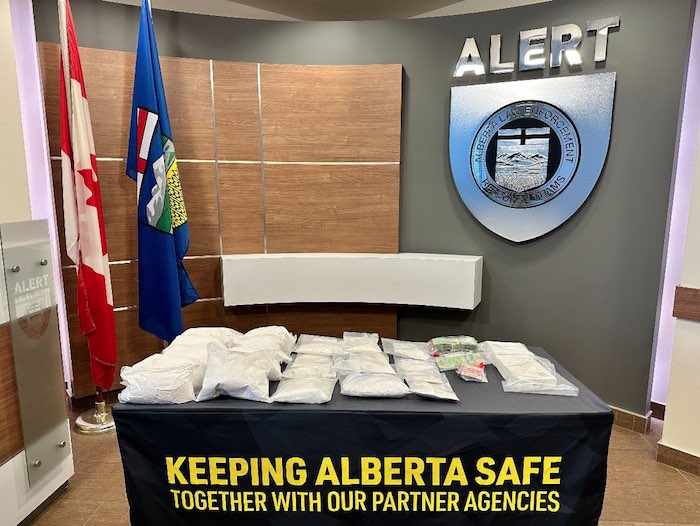 News release from the Alberta Law Enforcement Response Team (ALERT)
Cocaine seized after four Edmonton homes searched
More than two kilograms of cocaine, cash, and four vehicles have been seized following an ALERT Edmonton investigation into cocaine trafficking.
The investigation began in October 2022. Police were able to identify four homes and four vehicles linked to the drug trafficking operation.
"Through the course of this five-month investigation, officers were able to identify several suspects, and seized several pieces of equipment which were being used to produce large, commercial-sized quantities of product. This tells us that this was a much bigger, sophisticated operation," said Sgt. Jeff Woodliffe, ALERT Edmonton.
On February 23, 2023, police searched four homes and seized the following items as evidence:
2.6 kgs of cocaine;
28 grams of methamphetamine;
10 kgs of a cocaine buffing agent; and
$11,000 in cash.
The investigation remains ongoing as investigators prepare reports and disclosure for Crown Counsel.
The Edmonton Police Service assisted throughout the investigation.
Members of the public who suspect drug or gang activity in their community can call local police, or contact Crime Stoppers at 1-800-222-TIPS (8477). Crime Stoppers is always anonymous.
ALERT was established and is funded by the Alberta Government and is a compilation of the province's most sophisticated law enforcement resources committed to tackling serious and organized crime.