Provincial and territorial health ministers meeting with federal counterpart in B.C.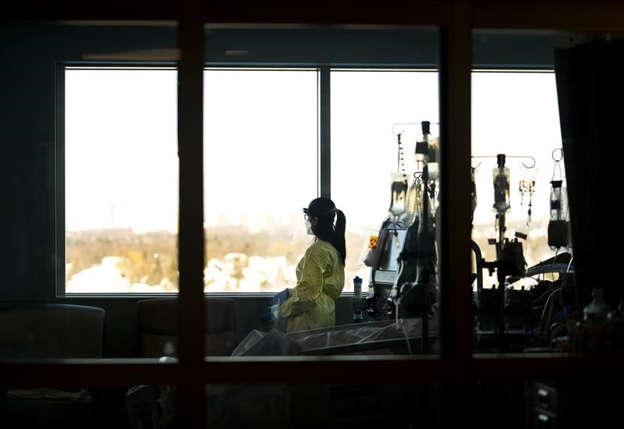 VANCOUVER — Canada's health ministers are set to meet in British Columbia this week, four months after premiers from across the country gathered in Victoria to show a united front of frustration over what they called a "crumbling" health-care system.
All 13 provincial and territorial health ministers are expected to meet with their federal counterpart, Jean-Yves Duclos, today and tomorrow in Vancouver.
A media advisory from Health Canada says it's the first time all of the health ministers from different levels of government have met in person since 2018.
The meeting comes after Canada's premiers met in Victoria last July, where they asked Ottawa to boost the Canada Health Transfer, the money each jurisdiction gets for health care, to 35 per cent, up from what they said amounts to 22 per cent.
Prime Minister Trudeau responded by saying the federal government wants to make sure the billions of dollars transferred to the provinces and territories deliver "real, tangible results for Canadians," with shorter wait times and better services.
The premiers have renewed their calls to boost the transfer with a Canada-wide awareness campaign launched last month to promote "the critical need for a new and sustainable health-care funding partnership with Ottawa.
B.C. Health Minister Adrian Dix has said the extra cash is needed as the province tackles nursing and doctor shortages, works to improve access to digital health care, and boosts mental health and substance-use services related to the toxic drug crisis.
The Canadian Medical Association, the Canadian Nurses Association and HealthCareCAN, which represents various organizations and hospitals, also teamed up ahead of this week's meetings to push the health ministers to work together on urgent solutions to staffing shortages, burnout and other ills plaguing the system.
The groups are jointly calling for measures including incentives to retain workers, such as increased mental health supports, as well as a Canada-wide strategy to gather data on the workforce to allow doctors to be licensed more easily wherever they're most needed. They have also called for improved access to primary care and virtual visits.
This report by The Canadian Press was first published Nov. 7, 2022.
The Canadian Press
British health researcher says authorities in Canada, US, and UK are doing nothing about thousands of excess deaths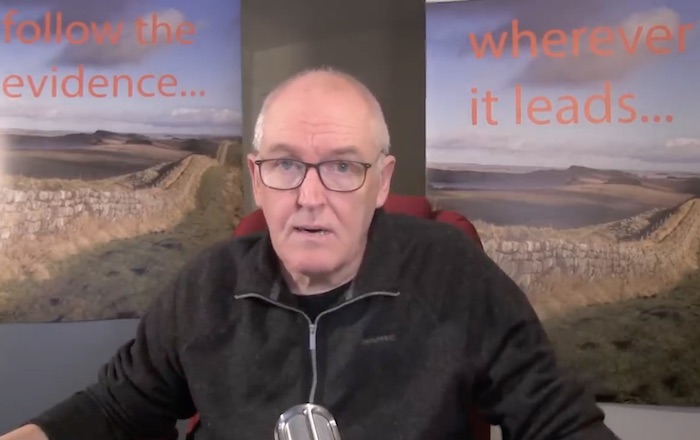 About six months ago, the Province of Alberta's annual cause of deaths statistics briefly made headlines around the world. For the first time "unknown causes of mortality" was the leading cause of death in the province. Just a few years earlier, "unknown causes" wasn't even on the top ten list.
Province of Alberta Cause of Death Statistics 2021
An Alberta taxpayer might expect the province to call an inquiry into this shocking development to see if there's not some way to protect the lives of thousands of Albertans. So far this has not happened.
Now similar shocking statistics are starting to emerge nationally and around the world. British health researcher John Campbell has looked at the data coming from Canada, Britain, the US and Australia among other nations. He's noticed a very significant and distressing increase in "excess deaths". The number of excess deaths is quickly adding up to the hundreds of thousands. Of course some of these deaths can be attributed to COVID-19, but the vast majority are not.
In this video, Dr. Campbell reveals the data he's found and offers some pointed criticism to our political leaders. Canada is singled out as "quite pathetic" for not even sharing cause death statistics after August of 2022. Campbell says "I think we're in somewhat of an international emergency not being responded to as I would like by our governments in any way, shape, or form. In fact they seem to be ignoring it. As indeed do most of the mainstream media."
"This demands an explanation. And we're not getting one."
From Dr. John Campbell – British health researcher / instructor
Excess deaths in 30 countries
Dr. Campbell's presentation notes including links to information sources
US, Weekly Cumulative All-Cause Excess Deaths
https://www.usmortality.com/deaths/ex…
Excess deaths 2022 (Up to December 1st) 242,224
https://www150.statcan.gc.ca/n1/pub/7…
https://www23.statcan.gc.ca/imdb/p2SV…
Australian Bureau of Statistics
Provisional Mortality Statistics
Reference period, Jan – Sep 2022
144,650 deaths that occurred by 30 September 19,986 (16.0%) more than the historical average.
Deaths attributed to covid, 8,160
October covid deaths, 232
Australia, September 2022 13,675 deaths (doctor certified) 1,814 were coroner referred.
UK, ONS https://www.ons.gov.uk/peoplepopulati…
UK Prevalence
2.61% in England (1 in 40 people)
3.94% in Wales (1 in 25 people)
4.22% in Northern Ireland (1 in 25 people)
3.26% in Scotland (1 in 30 people)
Deaths and excess deaths
(W/E week 13th January 2023)
A total of 19,916 deaths were registered in the UK
20.4% above the five-year average.
Covid UK deaths
1,059 deaths involving COVID-19 registered (up 842 on the week)
Deaths involving COVID-19 accounted for 5.3% of all deaths UK,
Office for Health Improvement https://www.gov.uk/government/statist…
Excess deaths in all age groups, (0 to 24 years) UK,
Institute and Faculty of Actuaries https://actuaries.org.uk/news-and-med…
Mortality rates in 2022 compare to 2019 at different ages 2022,
mortality, 7.8% higher for ages 20-44
In the UK, the second half of 2022
26,300 excess deaths, compared to 4,700 in the first half of 2022 Europe,
EuroMOMO,
Bulletin week 2 2023 https://www.euromomo.eu
Pooled EuroMOMO, all-cause mortalit
Elevated level of excess mortality, overall and in all age groups.
Data from 25 European countries or subnational regions
Average levels from pre 2020 https://www.health.govt.nz/nz-health-… https://www.stats.govt.nz/topics/birt…
Year ended September 2021,
total of 34,578 deaths Year ended September 2022, total of 38,052 deaths
Alberta budget set for Feb. 28, with focus on funding for health, school growth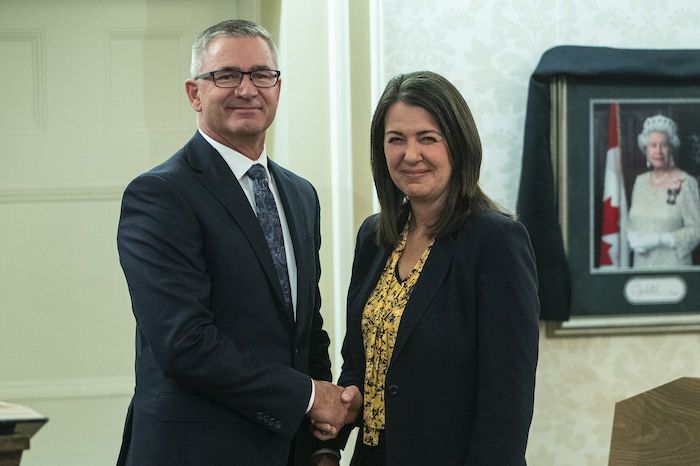 By Dean Bennett in Edmonton, Alberta, Canada
Alberta Finance Minister Travis Toews says the United Conservative Party government's 2023 budget will be delivered on Feb. 28, the first day of the spring legislature sitting.
Toews said Friday it will focus on investing in health care and school enrolment growth.
It's expected to be the final budget before voters go to the polls for a scheduled May 29 general election.
Alberta's fortunes, powered mainly by energy revenues and further diversification of its economy, have been on the upswing since the global economy began rebounding from the COVID-19 pandemic.
Last fall, Toews announced the current budget year, which finishes at the end of March, is expected to record a $12.3-billion surplus.
That surplus comes even with $2.8 billion being set aside over the next three years to cover inflation-fighting programs and payouts to shield Albertans — particularly families, seniors and the vulnerable — from higher costs.
Toews said while energy prices remain volatile, the outlook is for them to stay strong.
"This budget will reflect the fact that health care is a priority, that health care capacity is a priority, " said Toews in an interview.
"Alberta is leading the nation on net-inflow migration," he added.
"Our population is growing. Our enrolment in our K-12 education system is growing, and the budget will reflect that good news story with additional enrolment growth."
One outstanding question after the budget will be whether Toews will run again in the May vote.
He is a first-term UCP member representing Grande Prairie-Wapiti.
Toews declined to say whether he has made a decision.
"I'll have more to say on that one later," he said, "I'm focused on preparing the budget."
This report by The Canadian Press was first published Jan. 27, 2023.