Province decides coaches and team volunteers must be vaccinated across Alberta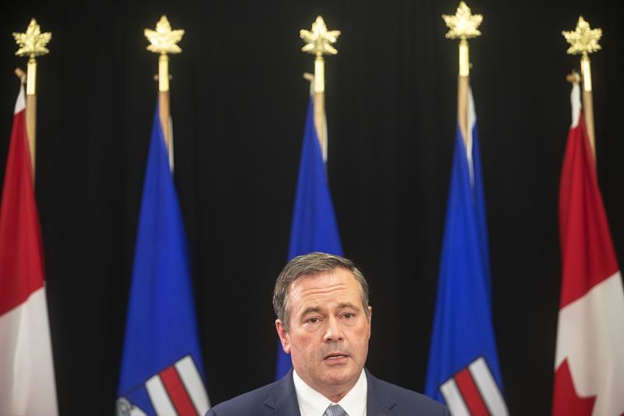 News Release from The City of Red Deer
Government of Alberta includes coaches, trainers and sport volunteers in Restrictions Exemption Program
On Friday, September 24, the Government of Alberta provided additional direction regarding the Restrictions Exemption Program (REP). Of note, coaches, instructors, trainers, referees and other sport volunteers, who are 18 and older, are now subject to the Restrictions Exemption Program.
Effective September 30, anyone performing these duties in City of Red Deer owned and operated facilities are required to provide proof of vaccination, negative COVID-19 test result or proof of medical
exemption.
Previous communications from the Government of Alberta indicated that these individuals would be exempt from the REP; however, we continue to receive new information from the province as they make changes and clarifications to the program. As the City of Red Deer has adopted the Restrictions Exemption Program, we are required to adhere to all components, as outlined by the Government of Alberta.
This change applies to all facilities participating in the Restrictions Exemption program; it was not a Red Deer specific decision.
More information about the Restriction Exemption Program, including acceptable proof of vaccination, medical exemption or negative test result, is available here: https://www.alberta.ca/covid-19-public-
health-actions.aspx. Further detail is also available here: Requirements for the Restriction Exemption Program.
As a reminder, all vaccine-eligible visitors ages 18 and over, as well as those ages 12-17 who are not actively participating in programming, will need to show a valid identification card along with their proof
of vaccination, medical exemption or negative COVID-19 test result to enter City of Red Deer owned and operated facilities.
Please visit www.reddeer.ca/RecUpdate for more information about the Restrictions Exemption Program at our facilities.
Alberta's chief medical officer says most of 11 Omicron COVID cases were vaccinated
EDMONTON — Alberta's total number of Omicron variant COVID-19 cases remains at 11, but the province's chief medical officer of health expects that number to grow.
Dr. Deena Hinshaw also says seven of the 11 people were fully vaccinated, two were partially vaccinated and two were unvaccinated.
Alberta Health is still gathering data on the effects and spread of Omicron, but Hinshaw says early indications are those who contract the variant can avoid severe outcomes if vaccinated.
She also reported 240 new cases of COVID-19 for a total of about 4,100 active cases.
There are 373 people in hospital with the illness, including 76 in intensive care.
Hinshaw says more than 60,000 youngsters between the ages of 5 to 11 have received a first dose of the COVID-19 vaccine.
This report by The Canadian Press was first published Dec. 7, 2021
The Canadian Press
Calgary researcher to lead study on E. coli infection in children
CALGARY — A University of Calgary researcher will lead a North American study examining a new way to treat E. coli infections that can cause kidney failure in children.
Professor and pediatrician Stephen Freedman will oversee the 26-site project, set to include more than 1,000 kids and run six years beginning in September 2022.
The university says the U.S.-based National Institutes of Health is providing more than $11 million for the investigation, meant to stop disease from progressing from bloody diarrhea to kidney shutdown and neurologic complications.
The Alberta Children's Hospital Research Institute is also providing funds.
The study will focus on Shiga-toxin producing E. coli, or STEC, which is commonly found in cattle and can spread to humans. The University of Calgary says Alberta has one of the highest rates of STEC infection in the world given its abundance of cattle, sloped terrain, food crops and use of well water.
Freedman says the study will be the first in 20 years to evaluate a treatment focused on stopping disease progression.
He says it will consider the value of "early and aggressive intravenous rehydration," a rarity in early stages of the illness. The approach calls for large volumes of intravenous fluids early-on in a bid to maintain blood flow to the kidneys.
Infected children in the study will be hospitalized before any complications occur, even if they appear relatively well, Freedman said Tuesday in a release.
"What often happens is infected children will recover from the diarrhea and may look well but in nearly 20 per cent of children, unbeknownst to their parents and sometimes doctors, their kidneys are in the process of failing," Freedman said.
The Centers for Disease Control and Prevention estimates that nearly 100,000 high-risk STEC infections occur annually in the United States.
More than 60 per cent of these infections are in children, half of whom are younger than five years old. Young children are at the highest risk of complications, which can include renal failure, strokes and in rare cases, death.
This report by The Canadian Press was first published Dec. 7, 2021.
The Canadian Press