Preston Manning stepping away from National Citizen's Inquiry to focus on the Alberta Public Health review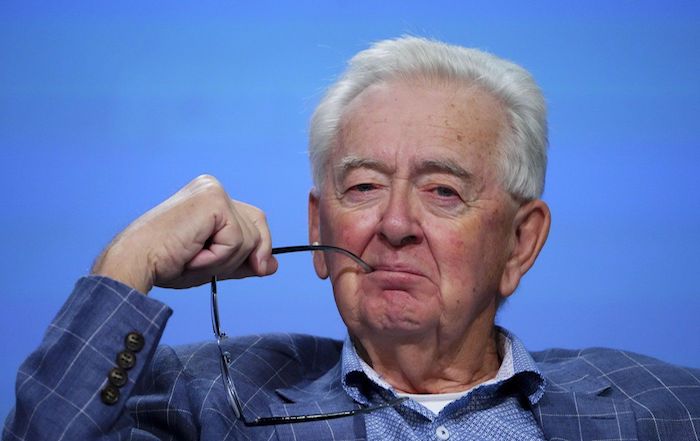 From the National Citizen's Inquiry
The National Citizen's Inquiry (NCI) – a citizen-led inquiry into Canada's response to COVID-19 – is finalizing plans to hold hearings across the country. With two of five commissioners now in place, the inquiry has booked its first two events – in Atlantic Canada and Central Canada.
Across the country, we are seeing more and more clear signals that Canadians are not only ready to ask the hard questions about how our governments reacted to this pandemic, but also require the answers.
Nation-wide concern
Another Liberal minister has said the quiet part out loud. Former Finance Minister Bill Morneau joined his one-time colleagues Joel Lightbound, Nathaniel Erskine-Smith, Marcus Powlowski, John McKay and Yves Robillard in expressing dismay that the Trudeau Liberals used vaccine mandates as a political wedge issue, an approach that "stigmatizes and divides people" as Lightbound put it.
In fact, after two years of vaccine distribution, the state broadcaster this week also published one of its first articles chronicling widespread vaccine injuries. The article acknowledged that those suffering from adverse effects also deal with "silence" and "stigma" as a result of the overly politicized tone set by Ottawa.
In Ontario, 164 former health care workers rallied to let the public know that, while the provincial health care system buckles under immense pressure and nurses are shipped in from other parts of Canada, there are hundreds of workers that were terminated because of vaccination mandates – and to the surprise of most – they are still not permitted to resume their careers.
In Alberta, Premier Danielle Smith has commissioned a Public Health Emergencies Governance Review Panel which will "review the legislation that guided Alberta's response to COVID-19 and recommend changes to improve the handling of future public health emergencies for Albertans."
NCI Spokesperson
On that note, Preston Manning will be stepping away from his role as spokesperson for the NCI to chair the Alberta review. The NCI welcomes this positive initiative by Premier Smith and believes the people of Alberta will be well-served by the appointment of Mr. Manning as Chair. Taking over for Manning is acclaimed investigative journalist Trish Wood. Wood worked for 10 years on CBC's Emmy Award-winning Fifth Estate before exposing the heartbreaking stories of Iraq War veterans in What Was Asked of Us and later pioneering the modern renaissance of true-crime storytelling. This experience has allowed her to hone the kind of unapologetic critical thinking and investigative skills that she will bring to bear in this role.

Hearing Details
Plans for the Inquiry's in-person hearings – supplemented by virtual participation – are now being finalized. The first hearings will be in Atlantic Canada e.g. Truro/Nova Scotia, March 16,17,18 and Montreal/Quebec, 22, 23, and 24 of March.
Additionally, the Inquiry has appointed its first two commissioners. They are Bernard Massie and Ken Drysdale.
Invitations will soon be sent to government officials at all levels across the country. These individuals will be invited to provide their perspectives and reflect on the decisions that were made.
Invitations are also extended to experts in the areas of economics; health care; mental and physical wellbeing; constitutional expertise; learning; and any other area significantly affected by pandemic response at any level. The Inquiry is also welcoming non-experts with personal stories that will help illuminate any unarticulated and overlooked shortcomings in the government responses. As demonstrated in the article reference above, there are many Canadians who feel silenced and stigmatized.
Take the example of Christian and Margarita
Immigrants from Mexico, they chose to start a life and a family here in Canada. Christian holds a PhD and was a lecturer at a prominent Canadian university. His wife was a program manager for a regional health authority.
After soberly considering their risk profile against the available data, as well as suspecting that the mRNA vaccination was incompatible with aspects of their faith, they chose to wait.
And in their situation, we see the unfortunate cascading effects of these poorly considered policies, developed in bureaucratic silos.
Christian and his wife – who worked from home, incidentally – were both put on indefinite administrative leave by their employers. Both streams of household income effectively removed.
And because of the Federal government's policies, they were also deemed ineligible for any employment insurance.
Being immigrants, they also did not have family around them. In fact, their main community connections were from a church they attended. Unfortunately, they were also no longer allowed to attend worship services because of the imposition of the vaccine passport program by the provincial government.
At the time this happened, Christian and Margarita were also living on an island. Federal travel mandates left them effectively stranded.
In the span of a month, these highly skilled individuals – who had made Canada their new home – lost all income; were disqualified from any social assistance; lost their primary community support system; and could not even get on a plane to leave.
Now Christian and Margarita are in the process of returning to Mexico, where they have more confidence that the government will leave them in peace.
It is stories like this that will not be heard at an internal meeting between government officials and senior bureaucrats. It is stories like this that demand a citizen's inquiry.
About the National Citizen's Inquiry
NCI is a citizen-led and citizen-funded initiative that is completely independent from government. In early 2023, the NCI will hear from Canadians and experts and investigate governments' COVID-19 policies in a fair and impartial manner. The NCI's purpose is to listen, to learn, and to recommend. What went right? What went wrong? How can Canadians and our governments better react to national crises in the future in a manner that balances the interests of all members of our society?
Dr. John Campbell – The man who explained the pandemic to millions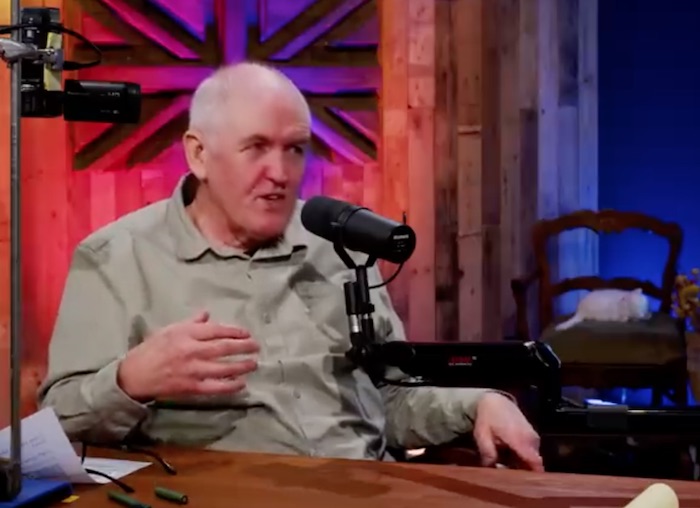 We'll get to Dr. John Campbell soon enough. First the back story.
For three years the COVID-19 pandemic has wreaked havoc on families, communities, and entire nations. One could put a pretty good argument together that the psychological, political, and societal toll may in the end, be even more devastating than the death of nearly seven million victims. Of course that likely won't be true for those who lost a loved one to covid. But think of all those who couldn't see their beloved family member drift away in a nursing home, or see their family member dying of cancer in the hospital. Think of the business owners and employees who lost their businesses and livelihoods. And think of the millions of families who may never talk again because of brutal disagreements over various controversial decisions made by health officials and governments as the pandemic dragged on and on and on.
At first governments all over locked their citizens down to "flatten the curve" and we all banded together to face the virus together. That was supposed to last for two weeks. As two weeks turned into multiple weeks and then multiple months, millions of people started to drift away.
No doubt a few were simply radically anti-authoritarian. But not the VAST majority. For millions it started when they personally encountered information that contradicted the official line. It was still very early in the pandemic when the advanced age and unhealthy comorbidities of most of the victims became obvious to those who analyzed data. Many couldn't understand locking down younger people in good health, or closing businesses and schools.
Before long a divide formed in society. On one side, people who consume information through news casts the way we always have. On the other side neighbours, friends, and family members who listened to podcasters and read substack articles. They were learning about doctors who were treating covid against the direction of those in charge, or reading information the regular media simply wouldn't talk about.
A great example is ivermectin. While the regular media attacked the incredibly common and incredibly cheap treatment, calling it horse dewormer (which is one of the things it does), popular podcast interviewers were talking to doctors who were successfully treating patients with ivermectin and other early treatments. Websites showing
have been slow to take a deep dive into their own responses. With hindsight being 20/20 it would take a brave and rare politician who would be willing to open themselves up to criticism, or something worse.
How did it all happen?
Curious: Angela Merkel's September 2019 Visit to Wuhan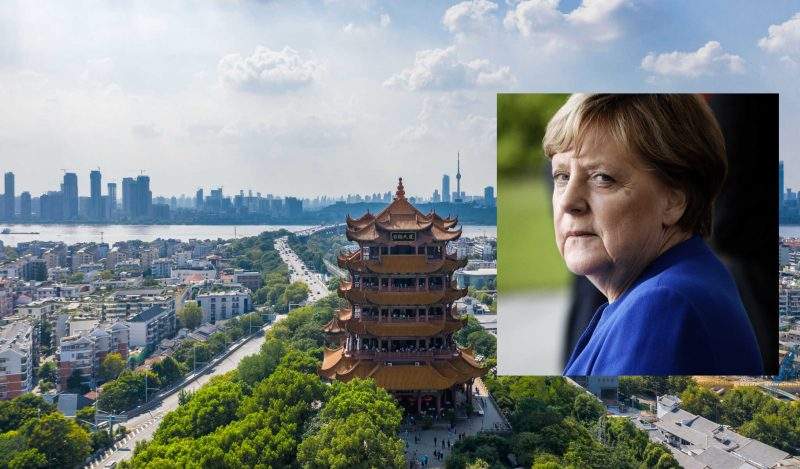 BY
ROBERT KOGON
In a much-tweeted soundbite from the recent Congressional hearing on the origins of Covid-19, former CDC director Robert Redfield noted that three unusual events occurred in Wuhan in September 2019 suggesting a lab leak from the Wuhan Institute of Virology (WIV).
But another, in retrospect, highly curious event also occurred in Wuhan in September 2019: namely, none other than then German Chancellor Angela Merkel paid a visit to the city and, more specifically, to the Tongji Hospital on the left bank of the Yangtze River. The hospital is also known as the German-Chinese Friendship Hospital.
The below photo from Germany's Deutsche Presse Agentur shows Chancellor Merkel being greeted by nurses at the hospital reception on September 7, 2019. (Source: Süddeutsche Zeitung.)
A 2021 House Foreign Affairs Committee Minority Report, referring in greater detail to the same events as Redfield, concludes that a lab leak took place at the WIV sometime prior to September 12, when, notably, the WIV's virus and sample database was mysteriously taken offline in the middle of the night (p. 5 and passim).
What an incredible coincidence that the German Chancellor was visiting Wuhan's Tongji Hospital at almost precisely the time when, according to Redfield's speculations, a potentially catastrophic event was taking place across the river at the Wuhan Institute of Virology! This was, moreover, merely three months before the first officially acknowledged cases of Covid-19 began to turn up in the city.
But the coincidence is in fact even more incredible. For when those first cases did begin to turn up in Wuhan in early December 2019, they did not in fact turn up in the vicinity of the Wuhan Institute of Virology on the right bank of the Yangtze, but rather in the direct vicinity of Tongji Hospital on the left bank!
The below mapping of the initial cluster of cases from Science magazine makes this clear. The black dot is the epicenter of the cluster. Cross #5 marks the location of Tongji Hospital.
And that is not all. As discussed in my earlier article on "The Other Lab in Wuhan,"although the WIV was relatively far removed from the outbreak – say around 10 kilometers from the epicenter as the crow flies — there is in fact another virus research lab in Wuhan that is located right in the area of the initial cluster.
The lab in question is the German-Chinese Joint Laboratory of Infection and Immunity – or, as its German co-director Ulf Dittmer has also called it, the "Essen-Wuhan Laboratory for Virus Research" – and the Chinese host institution of the German-Chinese Joint Lab is none other than the Tongji-Hospital-affiliated Tongji Medical College.
Per Google maps, Tongji Medical College is located around one kilometer due north of the hospital. Have another look at the above map keeping in mind the indicated scale. This would put it nearly right at the epicenter of the outbreak!
According to German and Chinese sources, however, the lab is in fact located at another hospital affiliated with Tongji Medical College: Wuhan Union Hospital. The location of Union Hospital is marked by cross #6 on the Science map: still in the cluster, but a bit further away from the epicenter.
A press release on the website of the University of Duisburg-Essen, the German co-sponsor of the lab, notes that:
The Joint Lab is fully equipped for virus research. It is a BSL2 safety laboratory with access to BSL3 conditions. German and Chinese members of the lab have access to a large sample collection form [sic.] patients of the Department of Infectious Diseases for their research.
BSL stands for "biosafety level."
The below photo from a German article on the Essen-Wuhan collaboration shows the virologist Xin Zheng of Union Hospital, Tongji Medical School, at work in the joint lab. Per the cited source, Xin did her doctorate at the University of Duisburg-Essen.
Could SARS-CoV-2 have leaked from the joint lab?
And, while we're at it, was gain-of-function research being conducted at the lab? We do not know, but we do know that the German members of the lab will, at any rate, have been in contact with a nearby lab where it was being conducted. For the Wuhan Institute of Virology lists the University of Duisburg-Essen as one of its partner institutions.
Furthermore, in addition to its own partnership with the University of Duisburg-Essen, Tongji Medical College also has a longstanding academic exchange program with the Charité research and teaching hospital in Berlin of none other than Christian Drosten: the German virologist whose controversial and ultrasensitive PCR protocol, in effect, guaranteed that the Covid-19 outbreak would acquire the status of a "pandemic."
As discussed in "The Other Lab in Wuhan," Drosten appears as one of the scientists participating in the so-called "Fauci emails," and of all the participants, he is the most vehement denier of the possibility of a lab leak.
In remarks in the German press, Drosten has admitted that he began working on his Covid-19 testing protocol before any Covid-19 cases had even officially been reported to the WHO! He says he did so based on information he had from unnamed virologist colleagues working in Wuhan. (Source: Die Berliner Zeitung.)
Speaking of which, Drosten can be seen below in the company of none other than Shi Zhengli of the Wuhan Institute of Virology, the scientist whose research on bat coronaviruses is suspected of being at the origin of a Covid-19 lab leak.
The picture comes from a "Sino-German Symposium on Infectious Diseases" that took place in Berlin in 2015 and that was organized by Ulf Dittmer of the University of Duisburg-Essen. Dittmer, as noted above, is the co-director of the Essen-Wuhan lab, which would be founded two years later. The symposium was funded by the German Ministry of Health.
Dittmer is the bald man with the striped shirt in the full group picture of symposium participants below. (Source: University of Duisburg-Essen.) The jovial bearded man with the bowtie in the next row is none other than Thomas Mertens, the current chair of the "Standing Committee on Vaccination" of the German health authority, the Robert Koch Institute.
The Berlin symposium was held one year after the US government declared a moratorium on gain-of-function research.
As it so happens, Drosten himself has been involved in gain-of-function research, as the below screen shot from the webpage of the German RAPID project makes clear.
RAPID stands for "Risk Assessment in Prepandemic Respiratory Infectious Diseases." Further information from the German Ministry of Education and Research expressly states that Drosten's Charité hospital does not merely oversee, but is directly involved (beteiligt) in RAPID sub-project 2: i.e. "identification of host factors by loss-of-function and gain-of-function experiments."
---
Imagine for a moment that then President Donald Trump paid a visit to Wuhan in September 2019, at the very time that a lab leak is suspected to have occurred in the city.
And imagine that, while there, he made a stop at a hospital that is affiliated with a medical school located in the very epicenter of the Covid-19 outbreak that would officially occur three months later.
Imagine that this medical school, furthermore, runs a joint, BSL-3 capable, virus research lab with an American university – let's say, for example, Ralph Baric's University of North Carolina – and that Baric and his colleagues were themselves conducting research right in Wuhan!
And imagine that the American university in question is also a partner institution of the Wuhan Institute of Virology (Baric's University of North Carolina is not in fact) and that the local Wuhan medical school also has a partnership with, say, the NIH.
And imagine that there is even a photo of none other than Anthony Fauci of the NIH with none other than Shi Zhengli of the Wuhan Institute of Virology at a joint "Sino-American Symposium on Infectious Diseases" in Washington that was organized by Baric and funded by the US Department of Health four years before the Covid-19 outbreak. And imagine, for good measure, that, say, Rochelle Walensky was also present at the event.
Imagine, finally, that Fauci had not just (allegedly) provided funding for gain-of-function research, but was himself directly involved in it.
The above concatenation of circumstances would undoubtedly be regarded as what some members of the US intelligence community might call "slam-dunk" proof of US complicity in any lab leak of the SARS-CoV-2 virus that may have occurred in Wuhan.
Why does the ample evidence of manifold German connections to and indeed involvement in virus research in Wuhan not merit at least the same degree of scrutiny, if not to say of certainty?