Premiers to hold virtual news conference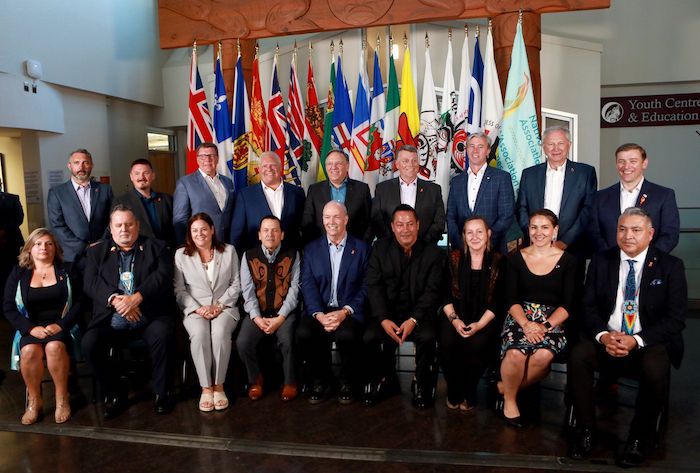 Premiers (back row L-R), Sandy Silver (Yukon), P.J. Akeeagok, (Nunavut), Scott Moe (SK), Doug Ford (Ont),Francois Legault (Que), Dennis King (PEI), Tim Houston (NS), Blaine Higgs (NB), Andrew Furey (NL and Labrador) and (front row L-R), President of Institute for the advancement of Aboriginal Women Lisa Weber, National Chief of Congress of Aboriginal Peoples Elmer St. Pierre, Heather Stefanson (MB), Songhees Nation Chief Ron Sam, John Horgan (BC), Esquimalt Nation Chief Rob Thomas, Caroline Cochrane (NWT), Cassidy Caron (Metis National Council) and Terry Teegee (Assembly of First Nations) gather for a family photo during the summer meeting of the Canada's Premiers at the Songhees Wellness Centre in Victoria, B.C., on Monday, July 11, 2022. THE CANADIAN PRESS/Chad Hipolito
Canada's premiers plan to meet virtually today, a month after talks with the federal government on health-care funding ended without an agreement.
The premiers have been calling on Ottawa to increase its share of health-care costs to 35 per cent, up from 22 per cent, and keep this level of funding going forward.
Ontario Premier Doug Ford's office says they are meeting to discuss health-care funding.
Last month, the federal government withdrew from a joint communique on health funding with provincial and territorial health ministers at a meeting in Vancouver.
Federal Health Minister Jean-Yves Duclos said at the time that he went to the meetings "in good faith" but blamed premiers for giving their ministers "marching orders" to force negotiations to end with no deal after the premiers released a statement he says depicted the talks as a failure.
British Columbia Health Minister Adrian Dix had said provincial and territorial health ministers were united behind the request for increased funding made by the premiers.
At a separate news conference, Duclos would not say whether he came to the table with more money, adding only that premiers did not want health ministers to accept any conditions, like providing data on the health-care workforce.
This report by The Canadian Press was first published Dec. 9, 2022.
Feds will increase annual health transfer and offer targeted funding with conditions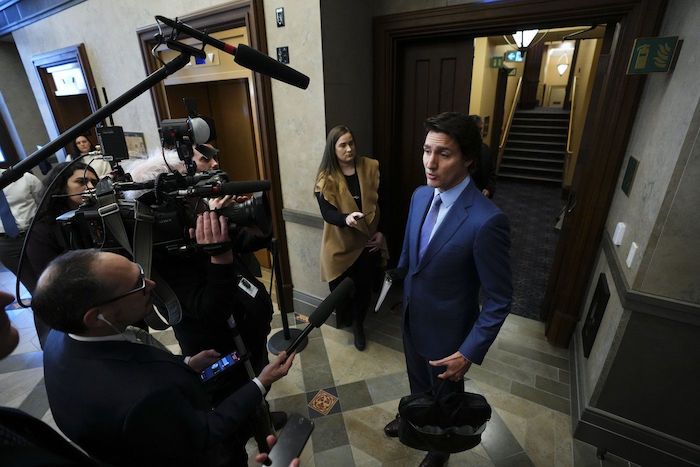 By Mia Rabson, Laura Osman and Mickey Djuric in Ottawa
Prime Minister Justin Trudeau will offer the provinces a "significant" increase to the Canada Health Transfer and additional money if they agree to one-on-one deals targeting specific problem areas in the health-care system.
A senior government official with knowledge of the plan said Trudeau will lay out a 10-year offer when he meets with the country's 13 premiers in Ottawa on Tuesday.
The Canadian Press agreed to grant the official anonymity because they were not authorized to speak publicly about the matter.
They said the offer will include a top-up to the annual Canada Health Transfer, which Ottawa sends to the provinces each year with very few strings attached. This year Ottawa transferred $45 billion, which amounts to 22 per cent of what the provinces budgeted for health care.
The premiers want Ottawa to fund 35 per cent, which this year would have required $26 billion more.
Trudeau will offer more money to provinces that make one-on-one deals in specific areas, and with accountability measures attached such as setting targets for improvement and data sharing.
Health Minister Jean-Yves Duclos has previously said the federal government's priority areas include improving access to family doctors, better mental health care, cutting surgical backlogs and a massive improvement to data collection and sharing.
The government's offer will be made public but not until after it's given to the premiers on Tuesday.
Manitoba Premier Heather Stefanson, who is currently the chair of the premiers' group known as the Council of the Federation, said the fact premiers haven't seen any details yet is frustrating.
"If we had it ahead of time we could have had a more fulsome discussion tomorrow," she said. "There's no question about that."
She wouldn't say if the premiers are flexible on the 35 per cent ask, or what concessions or strings they are open to.
"We want to see what the proposal will look like," she said. "We'll go in with an open mind and then we'll go from there."
Trudeau said his government doesn't expect to sign the same deal with every province.
"We recognize that different provinces have different needs and different priorities, and that flexibility is an important part of our responsibility," he said Monday.
After Tuesday's talks, Duclos and the provincial health ministers will meet to keep working out the details. There is no specific deadline but the hope is that a new deal will be in place before the next federal budget, which is generally tabled in the early spring.
The federal official said one of Ottawa's key asks is that the provinces agree to common indicators and the collection and sharing of data, both with other provinces and with Canadians. They said it's needed to better understand the extent of the problems and to be able to measure progress.
Former health minister Jane Philpott, who was in charge of the file in 2017 when the last federal-provincial health talks took place, said Monday that is a critical element of any successful plan.
In 2017, Ottawa signed bilateral deals with each province and territory to flow $11.5 billion over 10 years to improve mental health care and home care. The deals included an agreement that the provinces would annually report some common indicators. While that has happened, the data is often incomplete and assessing progress is difficult.
"As I look back on that, I would say that the agreements were not as specific as they could have been, and I think that's the lesson to be learned on this round," Philpott said.
"When the federal government puts more money on the table, there needs to be accountability for how that money is spent. I think this time I would advise being much more specific about those expectations and potentially even using legislative tools to be able to ensure that the outcomes will be what they need to be."
She said that could include clawing back money if provinces don't meet their obligations.
Philpott said the lack of information about how the health-care system is performing is a major issue, as is the lack of hard targets for progress.
An estimated six million Canadians don't have access to a family doctor or primary care team, and Philpott said a hard target should be to make sure every Canadian has access within five to seven years.
But to do that we'd need to know a lot more about the doctors we have, where they are, and how many hours they work.
"We don't actually know how many practising family doctors there are in the country, which is a shocking thing," she said.
Health workers' unions and associations began ringing alarms about the dwindling number of health-care professionals in the early days of the pandemic. Since then, worker burnout has turned a bad situation into a crisis. They say without a long-term plan to shore up their ranks there is little that can be done to improve the state of health care in Canada.
NDP Leader Jagmeet Singh said Monday "any agreement that does not include clear commitments to hire more front-line health care workers would be a failure."
The Conservatives have been hesitant to comment before seeing Trudeau's offer but are concerned about the cost.
"What we've seen over the last eight years is that Justin Trudeau has thrown money at all kinds of different challenges and, in general, things are getting worse," said Conservative MP Garnett Genuis Monday.
"When we see a proposal from the government we'll review it, we'll see whether the government's actually going to get us out of the failures they've caused."
This report by The Canadian Press was first published Feb. 6, 2023.
Governments in UK and Europe starting to demand investigations into excess death crisis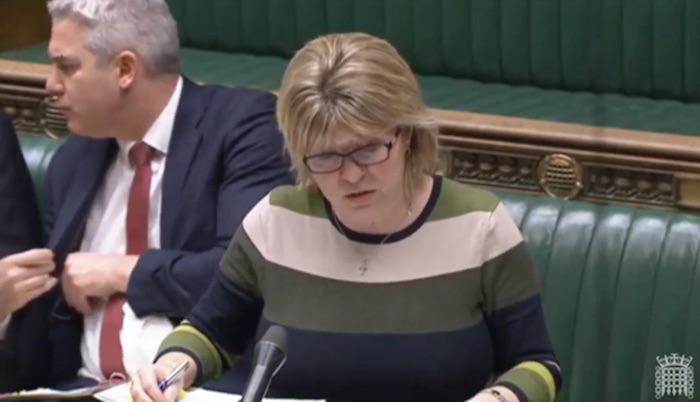 From British Health Researcher John Campbell
Opposition MP's in the UK and Members of the European Parliament are raising the alarm over a rash of excess deaths. Throughout Europe and North America, sudden, unexplained deaths are affecting people in all age and health categories including younger, otherwise healthy people. It's clear this trend sweeping much of the western world is not due to covid, the flu, or any other identifiable health issue.
In this short presentation, Dr. John Campbell shows how opposition MP's as well as politicians in the European Parliament are demanding investigations.
Dr. John Campbell's presentation notes.
Esther McVey MP asks a question in the House of Commons about Excess Deaths
https://www.youtube.com/watch?v=Ll8Gx…
Chris Whitty, technical report
https://www.gov.uk/government/publica…
Cholesterol meds did not go down
https://openprescribing.net/bnf/0212/
BP meds did not go down
https://openprescribing.net/bnf/0205/
Member of Parliament for Tatton since 2017 Maria Caulfield MP was appointed Parliamentary Under Secretary of State
https://rumble.com/v284n8c-mep-christ…
Christine Anderson, MEP Special Committee on the COVID-19 pandemic: lessons learned and recommendations for the future
https://www.europarl.europa.eu/commit…