Powell: Fed has only narrow role to play on climate change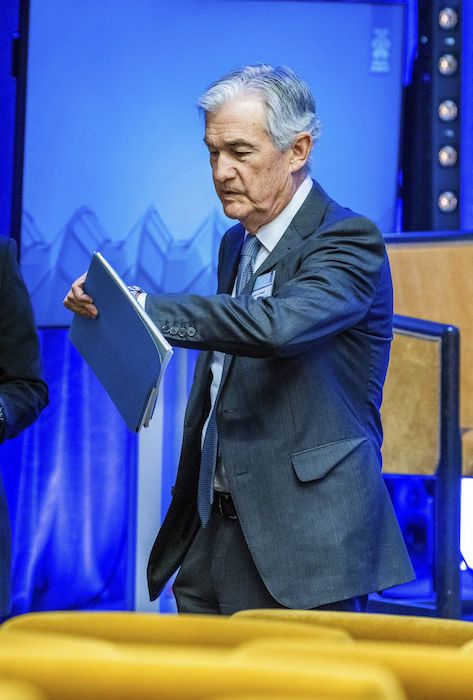 By Christopher Rugaber in Washington
WASHINGTON (AP) — The Federal Reserve has only a limited role to play in combating climate change, Chair Jerome Powell said Tuesday, a stance that puts him at odds with environmental activists who have pushed central banks worldwide to take steps to restrict lending to energy companies.
"Without explicit congressional legislation, it would be inappropriate for us to use our monetary policy or supervisory tools to promote a greener economy or to achieve other climate-based goals," Powell said in prepared remarks to be delivered during a panel discussion in Stockholm hosted by Sweden's central bank.
"We are not, and will not be, a 'climate policymaker.' "
In his written remarks, Powell stuck to the topic of central bank independence, the subject of the panel, and did not comment on the Fed's interest rate policies.
Climate activists have pushed central banks, including the Fed, to use their supervisory powers over commercial banks to push for greater consideration of environmental risks in lending.
Natural disasters, made more common by climate change, could impose significant financial losses on banks, which would require more capital held in reserve. Activist groups also argue that lending to oil and gas companies should be seen as risky.
Powell did acknowledge the Fed has "narrow, but important responsibilities" to use its oversight of banks to ensure that they manage the risks of climate change.
The Fed has taken modest steps to consider climate change risks, including joining the Network for Greening the Financial System, an international group central banks and regulators.
That move and other speeches about climate change by Fed officials had come under criticism from congressional Republicans.
Food inflation in Canada shows signs of easing, but grocery prices to remain high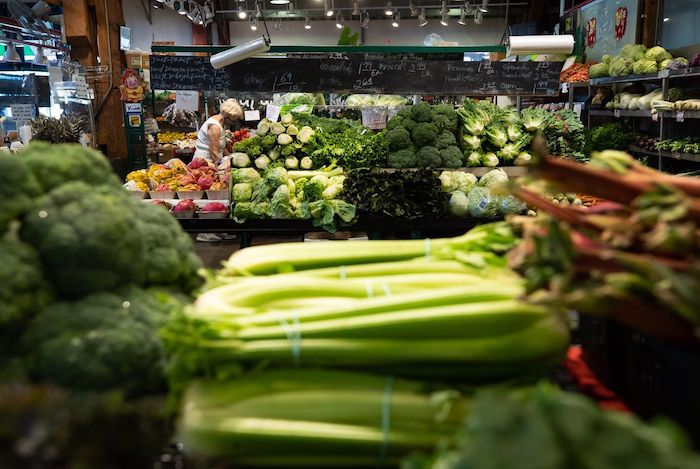 A woman shops for produce in Vancouver, on Wednesday, July 20, 2022. Food inflation appears to be easing in Canada but experts say consumers shouldn't expect lower prices at the grocery store. THE CANADIAN PRESS/Darryl Dyck
Food inflation appears to be easing in Canada, but experts say shoppers shouldn't expect lower prices at the grocery store.
Statistics Canada says the cost of groceries in February rose 10.6 per cent compared with a year before, down from an 11.4 per cent year-over-year increase in January.
Yet a falling food inflation rate doesn't mean the price of food is coming down.
Instead, it means prices are rising less quickly, signalling the worst of the era of grocery price hikes could be behind us.
Sylvain Charlebois, director of the Agri-Food Analytics Lab at Dalhousie University, says the food inflation rate is expected to continue to cool throughout the spring and into summer.
But he says Canadians may still experience sticker shock at the grocery store as some food prices are still significantly higher than a year ago.
This report by The Canadian Press was first published March 21, 2023.
Alberta moves to force oilpatch to pay owed taxes above 'threshold' amount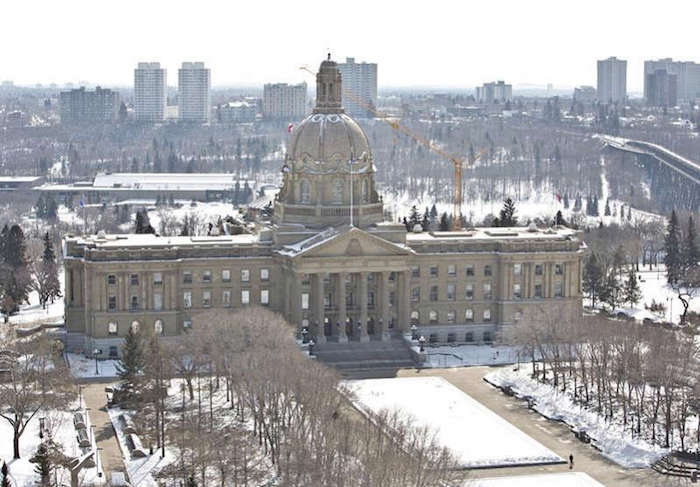 The Alberta government says it's moving to force oilpatch companies to make good on their unpaid municipal taxes.
Energy Minister Peter Guthrie says he's issued an order that blocks companies from acquiring or transferring licences on wells or other assets if their unpaid taxes exceed a threshold amount.
That threshold is yet to be determined and will be set by the Alberta Energy Regulator and Alberta Municipal Affairs.
Alberta Energy says in a release that once the threshold has been established, companies that don't meet it will be targeted for collection.
Rural Municipalities Alberta has said energy companies owe the municipal districts in which they operate a total of $268 million.
Paul McLauchlin of the group says the order will help reduce the unpaid tax burden on its members.
This report by The Canadian Press was first published March 20, 2023.
The Canadian Press