Postelection review to probe where Conservatives bled votes to People's Party, NDP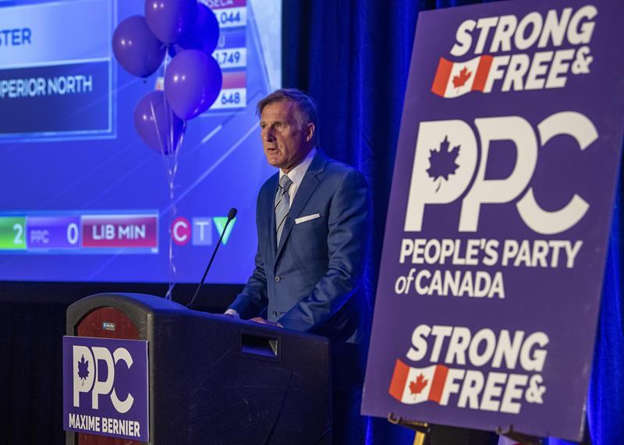 OTTAWA — The former MP leading the review into the Conservatives' election performance says it will examine how Tories lost votes to Maxime Bernier's People's Party of Canada.
James Cumming, an Alberta representative who lost his seat to the Liberals' Randy Boissonnault, says he will begin reaching out to candidates and campaign teams this week.
Conservative Leader Erin O'Toole tapped Cumming to review the party's campaign after it was defeated by the Liberals and won two fewer seats than it did in the 2019 federal vote.
Cumming says he will probe the party's campaign strategy, its ground game and the data it used, as well as O'Toole's tour over the 36-day race.
One of the questions hanging over the Conservatives is the role Bernier's right-wing populist party played in their loss.
"Anywhere that we've had bleed of vote, I think that that's important that we study and understand what the factors were, so the PPC would represent some of that," Cumming said in an interview.
"In Alberta we saw significant bleed of vote to the NDP, so that's an entirely different situation … in all cases we have to look at where we performed and where we didn't perform and do that analysis on a riding-by-riding basis, region-by-region basis to better understand what the dynamics are within that vote."
Conservatives saw losses in both Calgary and Edmonton as Liberal and NDP candidates there attacked Alberta Premier Jason Kenney's handling of the COVID-19 pandemic.
Alberta MP Shannon Stubbs, who was re-elected last month, has expressed concern over her share of the vote dropping since the last election. Earlier this month, she wondered aloud how policies from O'Toole played with conservative-minded voters. That included his promise to keep spending billions of dollars and the confusion created mid-campaign when he decided instead of lifting a Liberal ban on some 1,500 firearms models, to subject it to a review.
Bernier ran his second federal election as PPC leader by deriding the Conservative leader as being a phoney. This time around, however, he shifted his focus away from immigration reform and largely railed against vaccine mandates and other COVID-19 public health restrictions.
O'Toole's candidates, meanwhile, posted their own videos and circulated messages stressing that while Conservatives encourage vaccinations, they believe people should have the freedom to make their own health decisions and would only support bringing in a proof-of-vaccination system for international travel.
Although the PPC failed once again to win any seats in the House of Commons, it mounted enough of a threat that O'Toole spent his final days on the campaign trail issuing increasingly direct warnings to supporters not to split the vote by casting a ballot for Bernier, cautioning that doing so would lead to another Liberal government.
Following the Sept. 20 election, University of Calgary economics professor Trevor Tombe shared an analysis showing 25 seats where together, the Conservative and PPC vote was greater than the winner's share.
Cumming said his analysis will look at the how other parties performed, particularly in ridings where Conservatives were locked in a tight race.
"The analysis has to include who had the support in certain areas and where did the support come from."
He hopes to be finished most of the review work this fall, which will include a one-on-one session with O'Toole.
This report by The Canadian Press was first published Oct. 19, 2021.
Stephanie Taylor, The Canadian Press
Most unused COVID-19 vaccines will expire at the end of the year: auditor general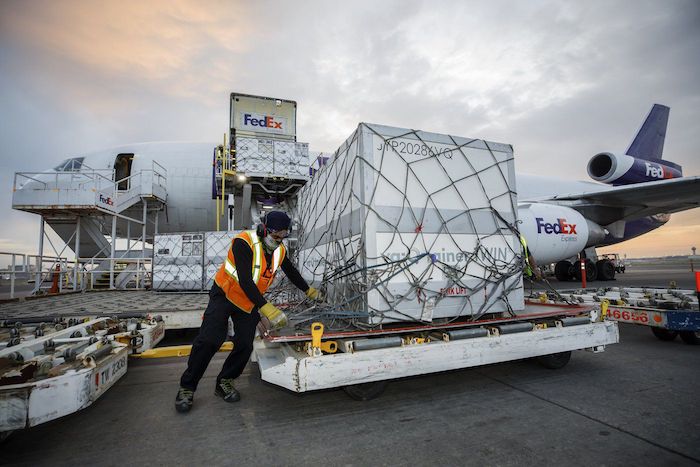 By Laura Osman in Ottawa
Tens of millions of doses of COVID-19 vaccines are likely about to expire and go to waste because of a failure to manage an oversupply, Canada's auditor general reported Tuesday — a failure with an estimated price tag of about $1 billion.
Karen Hogan has released the results of her office's investigation into the government's efforts to get ahold of COVID-19 vaccine doses in the early days of the pandemic, and track how many people got them.
The auditor gave the Public Health Agency of Canada and the Procurement Department a thumbs up when it came to quickly getting enough doses into the country to meet vaccination goals, but said the government did a much poorer job of managing all that supply.
"We found that the Public Health Agency of Canada was unsuccessful in its efforts to minimize vaccine wastage," Hogan wrote in the report.
The government knew that by signing advanced purchase agreements with a number of pharmaceutical companies there was a risk of buying up more COVID-19 vaccines than Canadians needed.
PHAC and the federal government signed deals with seven companies that were developing vaccines in 2020 and 2021, in case only a few them were approved by Health Canada.
So far six of those have been authorized by the drug review agency.
"In my view, it was a prudent approach given all the uncertainty back in 2020," she said at a press conference Tuesday.
The auditor found that about half of the 169 million doses the government paid for have made it into the arms of Canadians between December 2020 and May 2022.
The federal government announced plans to donate some 50 million surplus doses to other countries, but as of May 31 only about 15 million had been given away and another 13.6 million expired before they could be donated.
Canada has offered the remaining 21.7 million doses to other countries but so many countries are now offering donations that the market is saturated, Hogan said, and those vaccines will be wasted if they are not distributed soon.
There were also 32.5 million doses in federal and provincial inventories by the end of the audit period in May, worth about $1 billion, based on the auditor's estimate.
Hogan said in her report that the majority of those doses will expire by the end of 2022.
Hogan said the public health agency informed her that another 10 million have expired since the end of the audit and another 11 million were donated.
Part of the problem, she said, was that provinces and territories did not communicate and share data with PHAC.
"Although some provinces and territories consistently reported to the agency, the agency was unable to obtain complete data from most. This meant that the status of these doses was unknown and reduced the agency's ability to predict supply needs and plan for donations," the report said.
The auditor general's office and the public health agency itself warned for a decade before the COVID-19 pandemic that there were serious gaps in the federal and provincial health data sharing plans.
In January 2021, Deloitte Inc. was awarded a $59.1 million contract to come up with a national vaccine management system called VaccineConnect to share timely information about vaccine distribution, coverage and safety.
Some elements of that program were up and running on time, but others were delayed and the auditor found that PHAC was instead using spreadsheets to manually track expiration dates and waste as of June 2021.
The information silos made it difficult for vaccine companies to monitor national safety indicators of their products, as they've been ordered to by Health Canada.
"Companies cannot entirely fulfil this requirement when they do not have access to the necessary data on adverse events," the report said.
Hogan found two incidents in 2021 where companies learned of adverse effects to their vaccines from the media and urgently requested the data from the government, but couldn't get access to it for three months.
Canada is also the only G7 country that does not follow World Health Organization guidance to share case-level information about patients who have adverse effects after immunization, and instead sends only summary data.
This report by The Canadian Press was first published Dec. 6, 2022.
Federal Court of Appeal upholds all but one rule on airline compensation
OTTAWA — The federal court of appeal says it will uphold all but one ofthe rules that bolster compensation for air passengers subjected to delayed flights and damaged luggage.
The court on Tuesday dismissed the appeal that challenged the validity of the passenger bill of rights, with the exception of one regulation that applies to the temporary loss of baggage.
Air Canada and Porter Airlines Inc., along with 16 other appellants that include the International Air Transport Association had argued that the passenger rights charter launched in 2019 violates global standards and should be rendered invalid for international flights.
In court filings, the airlines argued the regulation exceed the Canadian Transportation Agency's authority and went against a multilateral treaty by imposing compensation requirements for flight cancellations or lost baggage that were too stringent.
The CTA and Attorney-General argued there is no conflict between the passenger protections and the treaty.
The FCA initially turned down a request from the airlines to suspend the Air Passenger Protection Regulations (APPR) in 2020.
This report by The Canadian Press was first published Dec. 6, 2022.
Companies in this story: (TSX:AC)
The Canadian Press