Police name three men arrested after shooting at Raptors victory rally
Toronto police have released the identities of three men who were arrested after Monday's shooting at a rally celebrating the Raptors' historic NBA win.
The men, who are all from Toronto and range in age from 18 to 25, are facing firearms-related charges.
Police have said four people suffered non-life-threatening injuries during the shooting.
Investigators allege that Shaquille Anthony Miller, 25, and Thaino Toussaint, 20, were carrying guns when they were arrested.
The men each face seven charges that include carrying a concealed weapon and — in Miller's case — assaulting a peace officer while carrying a firearm.
Police say 18-year-old Abdikarim Kerow was arrested on a previous warrant and is facing a total of 20 charges, including two counts of possessing a loaded regulated firearm and possessing drugs for the purpose of trafficking.
Investigators are still looking for a firearm and a fourth suspect, described as a man around five-foot-nine, with a heavy build and short brown hair.
The Canadian Press
Note to readers: This is a corrected story. An earlier version said police were looking for a third suspect.
Canada under pressure to produce more food, protect agricultural land: report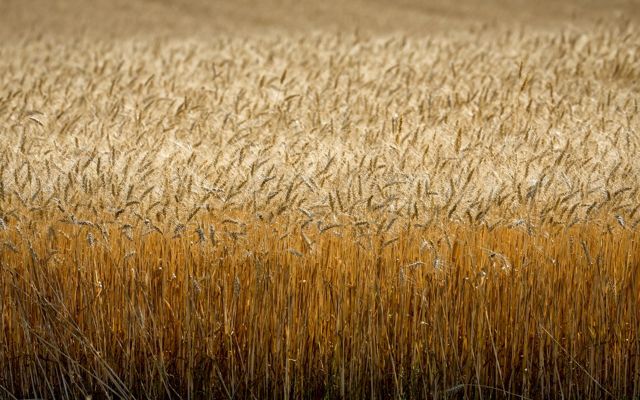 A field of wheat is pictured near Cremona, Alta., Tuesday, Sept. 6, 2022. Canada's agricultural land is under increasing pressure as demand for food grows domestically and internationally while the industry grapples with limited resources and environmental constraints, a new report found. THE CANADIAN PRESS/Jeff McIntosh
By Rosa Saba
Canada's agricultural land is under increasing pressure to produce more food as demand grows domestically and internationally, while the industry grapples with limited resources and environmental constraints, a new report found.
"We need to grow more food on less land and in a volatile climate," said Tyler McCann, managing director of the Canadian Agri-Food Policy Institute.
The report by the institute released Thursday looks at the pressures on Canada's agricultural land to produce more food while also mitigating and adapting to the effects of climate change, said McCann.
Despite Canada being a big country, it doesn't have as much agricultural land as people might think, said McCann, with the report noting that agricultural land makes up only around seven per cent of the country.
Because of that, we can't take what we do have for granted, he said. "We need to be really thoughtful about how we are using our agricultural land."
In 2020, Canada was the eighth largest country in terms of cropland area, the report said, with that cropland decreasing by seven per cent over the previous two decades.
Canada is a major producer and net exporter of agriculture and agri-food products, the report said, exporting $91 billion in products in 2022, and one of the top 10 exporters of wheat, canola, pulses, pork and beef.
In the coming years, Canada will face increased demand from countries whose populations are growing, the report said.
"With population growth on one side and climate change on the other, Canada will be amongst an increasingly smaller number of countries that is a net exporter," said McCann, noting that Canada's own population is growing, and farmland also needs to be protected against urban sprawl.
The wildfires clouding Canadian skies this week are a "vivid reminder" of the pressure that extreme weather and the changing climate are putting on the agricultural sector, said McCann.
"We need to clearly mitigate … agriculture's impact on climate change. But we also need to make sure agriculture is adapting to climate change's impacts," he said.
One of the ways the world has responded to demand for increased agricultural production over time is to create more agricultural land, in some cases by cutting down forests, said McCann. But that's not a viable option for Canada, which doesn't have a lot of land that can be sustainably converted into farmland — and even if it could, doing so could have a variety of adverse environmental effects, he said.
Some of the practices used to reduce emissions and sequester carbon in agriculture can also improve production output on existing farmland, the report found, such as precision agriculture and no-till practices.
However, intensifying the production of current agricultural land also comes with potential environmental downsides, the report said.
For example, McCann said fertilizer is an important part of sustainable agriculture, but there's a balance to be struck because excessive use of fertilizer can quickly turn food production unsustainable.
"We need to be a lot more thoughtful about the inputs that we're using," he said, adding the same can be said about the use of technology in agriculture and the policies and programs put in place to encourage sustainable intensification of Canadian agriculture.
The report recommends that Canada adopt policies that provide financial incentives and technical assistance to farmers and develop regulatory frameworks promoting sustainable land use, as well as promoting education and awareness campaigns, so that the country can "ensure the long-term sustainability of its agricultural sector while protecting the environment."
This report by The Canadian Press was first published June 8, 2023.
New Brunswick's proposed education policy change sparks backlash in Ottawa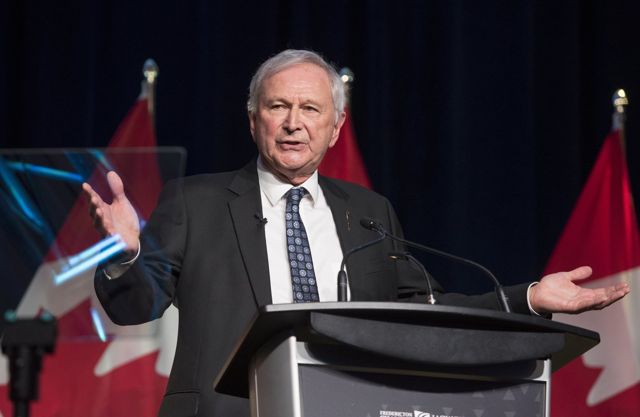 Ottawa
The New Brunswick government is facing criticism from cabinet ministers, MPs and senators in Ottawa who say it's putting LGBTQ kids at risk with a new policy.
Premier Blaine Higgs is pushing changes to sexual orientation policy in schools that would force children under 16 to get parental consent to change their names or pronouns at school.
The previous version of the policy required teachers to get a student's informed consent before discussing names and pronouns with their parents, and was meant to make schools inclusive and safe for LGBTQ children.
Higgs says he's taking a strong position for families, but the changes have sparked anger from opposition parties and dissent within his own caucus.
Senators Kim Pate and René Cormier wrote an op-ed calling for the government to reconsider and reminding Higgs that the province is subject to the Charter of Rights and Freedoms.
Official Languages Minister Ginette Petitpas Taylor called the decision appalling in a tweet, and her cabinet colleague Randy Boissonnault says the policy puts lives at risk.
This report by The Canadian Press was first published June 9, 2023.