Parliamentary committee to begin study of RCMP's use of cellphone spyware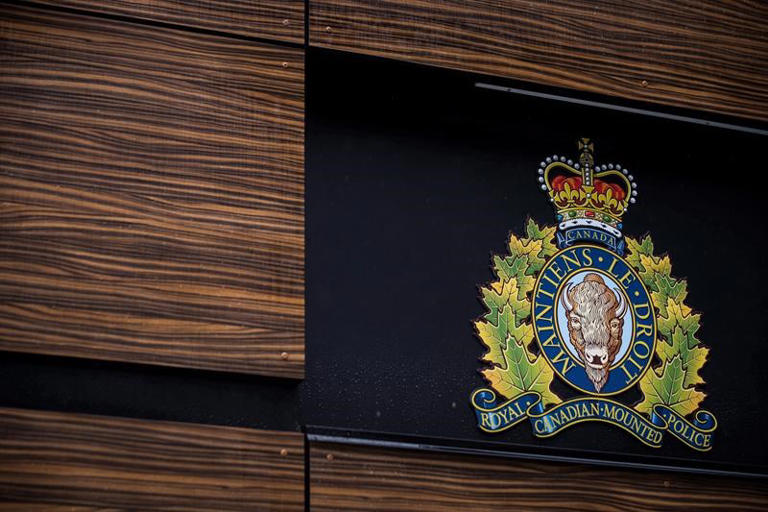 OTTAWA — A parliamentary committee will begin exploring the RCMP's use of spyware on Monday, diving deeper into an issue that's sounded alarms for privacy and civil liberties groups across the country.
The House of Commons ethics and privacy committee called for a summer study after the RCMP revealed its use of tools that covertly obtain data from devices like phones and computers.
In response to a written question tabled in the House of Commons in June, the RCMP disclosed it had obtained warrants to use tools that collect text messages and emails and can remotely turn on cameras and microphones in 10 investigations.
"We are talking about the most intrusive thing that exists," said privacy and technology lawyer David Fraser.
"This would be like an order allowing the police to kind of put on an invisibility cloak and sit on your living room couch, or on your bedside table."
Fraser said that's why a high level of scrutiny should be applied to requests for this type of warrant.
"I think part of the important discussion that should be taking place here … would be to make sure that any technique that is as intrusive as this is subject to the highest standard of probable cause and that the police should have to convince the judge that other techniques have been tried and have failed."
As an alternative approach, Fraser said the committee could look to the methods used when the Canadian Security Intelligence Service seeks a warrant for its investigations.
"(CSIS officials) go to a bunker in Ottawa and they meet in what amounts to a secret court," he said. "It's designated judges of the Federal Court who, ex parte — so without anybody on the other side — review applications for warrants under the CSIS Act that can be incredibly intrusive."
Policing expert and Queen's University professor Christian Leuprecht said technological change is outpacing the legal framework, and politicians are often unwilling to step in and adjust policies to help it keep up.
"This is the sort of issue that requires politicians to sit down and say, 'OK, we have this technology, this is how we've decided you're allowed to use it,'" he said.
Leuprecht agreed there should be a high level of scrutiny on the types of technology police are using, particularly given the RCMP's power to arrest and detain.
"The Communication Security Establishment, this is a high-tech agency that is very well versed in how to use data and technology," Luprecht said. "Whereas you might say with the RCMP, that's not their primary bread and butter, so there's a much higher risk that the RCMP might make the wrong decision, draw the wrong inferences."
The committee has the opportunity to decide whether the current laws are sufficient to protect Canadians' privacy. It could decide the RCMP needs to submit annual reports for further transparency.
Typically, police use of surveillance technology is kept secret, Fraser said, and he would like to see a framework put in place so that new technology has to go through independent scrutiny.
"I have zero comfort in imagining what is the process currently adopted by law enforcement in Canada to determine the appropriateness of the use of certain technologies."
Brenda McPhail, the director of the Canadian Civil Liberties Association's privacy, technology and surveillance program, released a statement in late June asking a host of questions about how the technology is being used and why the privacy commissioner was not consulted on its deployment.
"What tools are being used, and who supplies them?" McPhail wrote. "Is it one of the many vendors of spyware known for selling such tools to authoritarian states who use it to target human rights defenders and journalists?"
Fraser said that is another important question for the committee to consider.
"If the police can remotely get into anybody's smartphone, that means that there's something defective with that smartphone that the police are exploiting and that bad guys can also exploit," he said.
The "ethical thing to do" in that case, Fraser said, is for police or spy agencies to report any such loopholes to smartphone makers.
"They're never going to do that unless they're told," he said.
Witnesses appearing during the scheduled two days of hearings include Public Safety Minister Marco Mendicino, the current federal privacy commissioner and his deputy, and RCMP officers who oversaw the use of spyware.
This report by The Canadian Press was first published Aug. 7, 2022.
Sarah Ritchie, The Canadian Press
Positive Poilievre polling leads to talk of easing border restrictions: Tories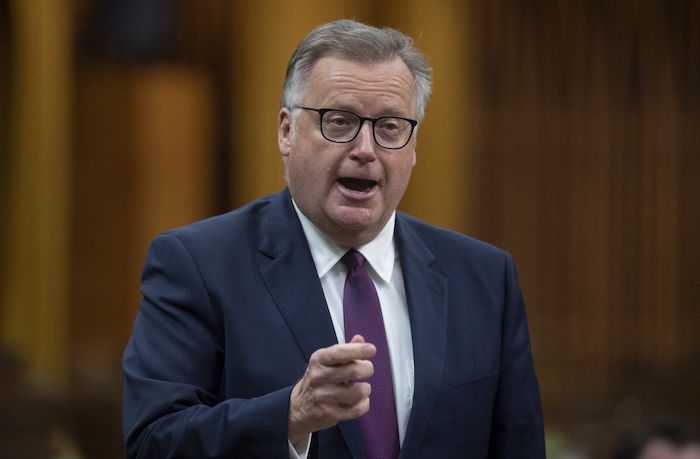 By Laura Osman in Ottawa
The government was motivated to reconsider COVID-19 restrictions at Canada's border because of the growing popularity of new Conservative leader Pierre Poilievre, MPs from his caucus said Wednesday.
Several Liberal ministers confirmed they were discussing whether to continue the mandatory use of the ArriveCan app for international travellers and COVID-19 border restrictions like face masks which are set to expire on Sept. 30.
The cabinet has not made any final decisions but is set to meet Thursday afternoon.
That is when Prime Minister Justin Trudeau returns from the UN General Assembly, where he did not confirm whether his government is ready to lift, or change, any of pandemic measures.
"Every step of the way we have followed the recommendations and the best advice of medical experts, of public health experts, and we will continue to do that," Trudeau said at a news conference at the United Nations on Wednesday night.
"I can assure you that when we make decisions on how we can move forward and change the situation around various tools that we have in place to keep Canadians safe, Canadians will be the first to know," he said.
Tourism Minister Randy Boissonnault also said Wednesday the government would "follow the science" when asked about the plans on Parliament Hill.
"We're going to continue to make sure that as we open up the economy we do so in a systematic and respectful way," he said.
Current border restrictions mean most foreign nationals are not allowed to travel to Canada unless they have completed a primary series of an approved COVID-19 vaccine, unless they qualify for an exemption. For most vaccines that means at least two doses.
Unvaccinated foreigners who fall into specific categories, such as temporary foreign workers, health-care workers, or crew on airlines or ships, are subject to mandatory arrival tests and a 14-day quarantine.
Vaccinated travellers, including Canadians, may also be selected for mandatory random testing — a system that public health officials have used as an "early warning system" for new variants of the virus entering the country.
Several Conservative MPs welcomed the possibility of ending COVID-19 restrictions for travellers Wednesday, but said they don't understand what has triggered these discussions — aside from changing political tides.
"I think it might have something to do with the science changing Saturday night when Pierre (Poilievre) was coronated," quipped Ontario MP Marilyn Gladu on her way into a Conservative caucus meeting.
Poilievre is a staunch opponent of vaccine mandates, and his position on COVID-19 restrictions was a popular element of his leadership campaign.
Saskatoon—Grasswood MP Kevin Waugh said the possible change could have something to do with the latest poll figures.
"Finally they have woken up, because we have a new leader and the polls are not favourable for the Liberals," Waugh said. "I mean, they're in trouble."
Boissonnault rejected the Conservatives' suggestions outright.
"The measures that we put in place during COVID have nothing to do with the Conservative party and leadership at that time, and nothing that they're doing on their side affects how we're governing, or the steps we're taking to keep Canadians safe," he said on his way into the Liberal caucus meeting Wednesday.
"As minister of tourism, I want to see as many people come here as safely as possible and so we're going to continue to discuss this inside government."
Federal ministers won't say what recommendations they plan to bring to their cabinet meeting, but assured their decisions will be directed by science rather than politics.
"As everyone knows, these measures are always being reviewed on the basis of the evidence, prudence and the epidemiology," Health Minister Jean-Yves Duclos said Wednesday.
Conservatives have criticized the government for the lack of transparency about the evidence used to inform COVID-19 public health decisions.
A case study by international research group Pandemics and Borders published in April highlighted similar concerns.
"Claims about the use of scientific evidence to guide decisions have been extensively made but with limited disclosure of what constitutes that scientific evidence," the researchers concluded after examining Canada's pandemic border policies.
"The reliance on science-driven narratives, in this context, increased politicization in ways that ultimately undermined the use of science."
This report by The Canadian Press was first published Sept. 21, 2022.
— With files from Stephanie Taylor and Mia Rabson in Ottawa and James McCarten in New York.
NDP won't bend any further on federal dental-care plan, Singh warns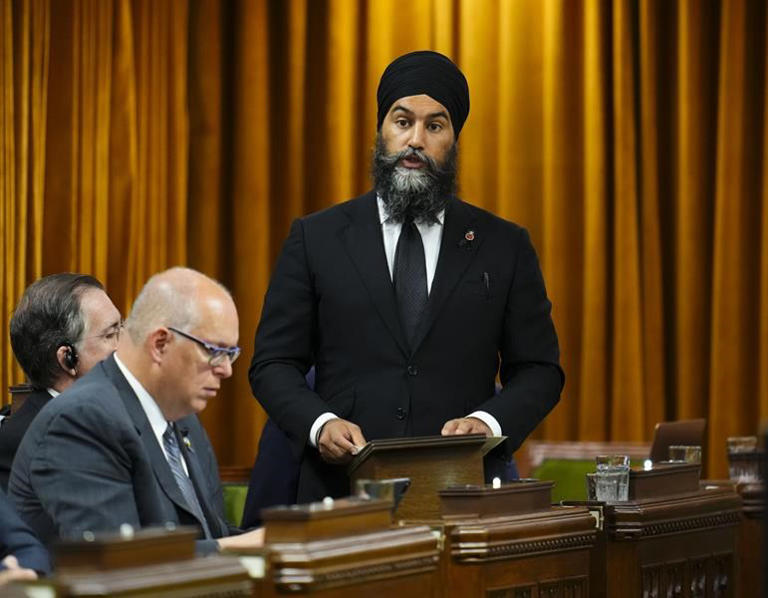 OTTAWA — NDP Leader Jagmeet Singh says his party was willing to be flexible on the first phase of the Liberal government's dental-care plan, but in future the New Democrats will bend no further.
The government agreed to bring in a federal dental plan for uninsured low- and middle-income families as part of a supply and confidence agreement with the NDP.
In exchange for fulfilling its vision for dental care, among other priorities, the NDP agreed not to trigger an election before 2025.
The agreement stipulates that the government deliver dental care to children under age 12 who meet the criteria by the end of this year.
Singh acknowledged in an interview that the timeline was ambitious, which is why the NDP was amenable to an interim measure. "That flexibility allowed for the government to deliver that in a flexible way."
Rather than launch a full-fledged program, the government opted to deliver cheques directly to qualifying families. The new benefit provides up to $650 for each eligible child, and is based on their family's income.
To access the money, families with a household income of less than $90,000 need to attest that their child does not have access to private dental coverage, they will have out-of-pocked dental expenses they plan to use the money for, and they will be able to show receipts.
The government announced the benefit would be a "first stage," while a more comprehensive program is developed.
Singh said his party agreed to the benefit plan on condition the full program be ready for the next phase of qualifying patients by the end of next year.
The program is supposed to extend to all kids under 18, people with disabilities and seniors by the end of 2023, and apply to all members of qualifying families by 2025.
That's not the only line in the sand the NDP has drawn.
"It's got to be the full, federally administered program by 2023," Singh said.
That means, as far as the NDP is concerned, the government can't have the provinces deliver the dental-care program, as they did with child care.
The health minister's office said in a statement that the government continues to work with partners, including provinces and territories, to improve access to dental care, and more details will come "in due course."
The fact that the government is taking extra time to get the program right is good news, said Carlos Quiñonez, vice-dean and director of dentistry at the Schulich School of Medicine & Dentistry at Western University.
"Best case scenario, for me, would be if there was a significant runway — one, two, even three years — to sort of think through all of the things that will need to be considered in order to achieve a likelihood of success for such a plan," said Quiñonez, who was consulted by the federal government.
For one thing, the government will need to carefully work out how to deliver dental care to uninsured people without disturbing what is "ostensibly, a relatively good system," he said.
Another NDP condition is that the plan, once complete, include "the highest coverage possible" with services that will protect people's quality of life.
"We want to make sure that quality of life is the top notch: best quality and the best practices," Singh said, recognizing that some services would fall outside of that scope.
That balance can be difficult to find, though, Quiñonez said.
"To me, that's a very important issue because it not only has to be scientifically defensible, it also has to be ethically defensible."
It's difficult to make hard-set rules about how many cleanings someone is entitled to per year, for example, because people with greater oral health needs might need more care, he said. "These are exactly the reasons why I think it's prudent to take some time and really think through what the implications of all of this are."
Those questions are further complicated when one considers the way health and esthetics have become entwined in dentistry, said Catherine Carstairs, a professor in the department of history at the University of Guelph and author of The Smile Gap: a history of oral health and social inequality.
"I think it is hard in dentistry to distinguish between what's a need and what's seen to be cosmetic because there's really quite a blending there."
Carstairs said she was disappointed by the recently introduced benefit program, but still has high hopes for what the federal government can achieve in time.
"It's not really going to go very far toward addressing the needs that people have," she said. "But I'm still pleased to see that the program seems to be proceeding in some capacity."
Legislation to enable the benefit payments is expected to be tabled in the House of Commons soon as MPs officially return from their summer break.
This report by The Canadian Press was first published Sept. 17, 2022.
Laura Osman, The Canadian Press