Parker Thompson takes his first win in the Porsche GT3 Cup Challenge USA
Thompson Earns His First Sports Car Win in a Wet and Wild Weekend at Mid-Ohio
MID-OHIO SPORTS CAR COURSE, LEXINGTON, OHIO
In a weekend mired in rain and cool temperatures, Parker Thompson navigated treacherous conditions to win his first sports car race in Race 3 of the 2019 Porsche GT3 Cup Challenge USA at Mid-Ohio. For Race 4, the second of two races at the Acura Sport Car Challenge at Mid-Ohio, Thompson finished 2nd. That result put him on the podium four times in four races to kick off his career in sports cars.
Weather was a big factor for official practice sessions on Friday, where many cars did not even venture out on track. Thompson however, showed promising pace in the #3 JDX Racing / Hertz / Byers Porsche, eclipsing the fastest lap time of his competitors by nearly 3 seconds.
With wet conditions continuing into Saturdays qualifying session, there were high expectations for Thompson. Multiple incidents on track however, ended the session with no timed laps completed. As a result, the starting order for Race 3 was determined by driver championship points standings. Thompson would start in third position, on the inside of the second row.
In steady rain, Thompson cleanly piloted the #3 car past championship contenders Riley Dickinson and Roman DeAngelis, before pacing away from the pack. In an incident filled race, with eleven out of 22 laps driven under a yellow flag, all except for five cars would fall a lap down to Thompson. In only his third race in the car, Thompson showed a dominant victory and solidified the fact that he is a contender for the overall championship.
With clearer conditions on Sunday, Race 4 began with Thompson on pole position, and championship leader Roman DeAngelis immediately behind him on the second row. The two Canadian drivers battled hard for ten laps before DeAngelis squeezed by to take the lead position. Thompson held second for the remainder of the race. Four races into the 2019 Porsche GT3 Cup Challenge USA season, and Thompson's sports car career, he has found the podium in each of four races.
"The results this weekend are truly exciting. With the help of Hertz and Byers Porsche, the JDX Racing crew has put together a great race car. While I was happy with my pace right from the start of the season, there is still room for improvement. This weekend was a great indicator of progress, and a sure sign that we can contend for the overall championship. I'm honoured to work with a great team of people, and so excited for what the future holds." – Parker Thompson
Now sitting second in the Porsche GT3 Cup Challenge USA championship standings, Thompson finds himself vying for two unique racing championships. He is the current championship leader in Indy Pro 2000,where he will be competing May 10th –12th at the Grand Prix of Indianapolis.  ThePorsche GT3 Cup Challenge USA season resumes June7th at the Montreal F1 Grand Prix.
Your $10 ticket to help the Sports Hall of Fame gives you a shot at up to $10,000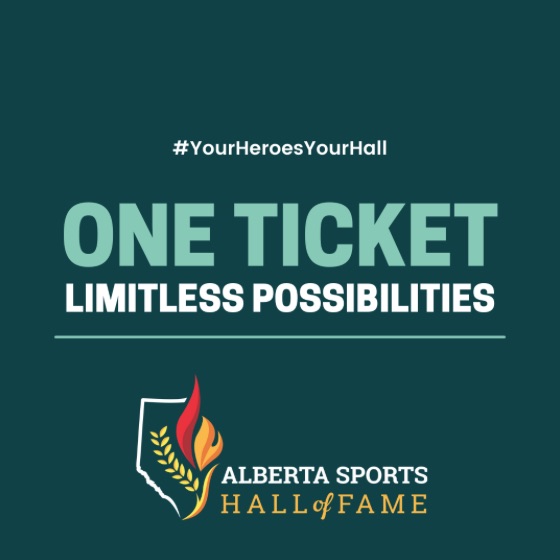 Your Hall. Needs Heroes.
We're enhancing the Alberta Sports Hall of Fame experience, one ticket at a time.
It's time for us to replace our "vintage" ski machine with something a little more modern. But changing an interactive doesn't come cheap.
Be Our Hero – get your tickets today for a potential shot at $10,000.
AGLC Raffle #573630
Out with the old …
Pixels might be cool again, but our ski machine has seen better days. We've kept it going, but it's past its prime.
In with the new.
The super-sized version of our old classic, Super Alpine Racer is as close as you can get to the real thing.
THE HALFTIME REPORT News from the Alberta Sports Hall of Fame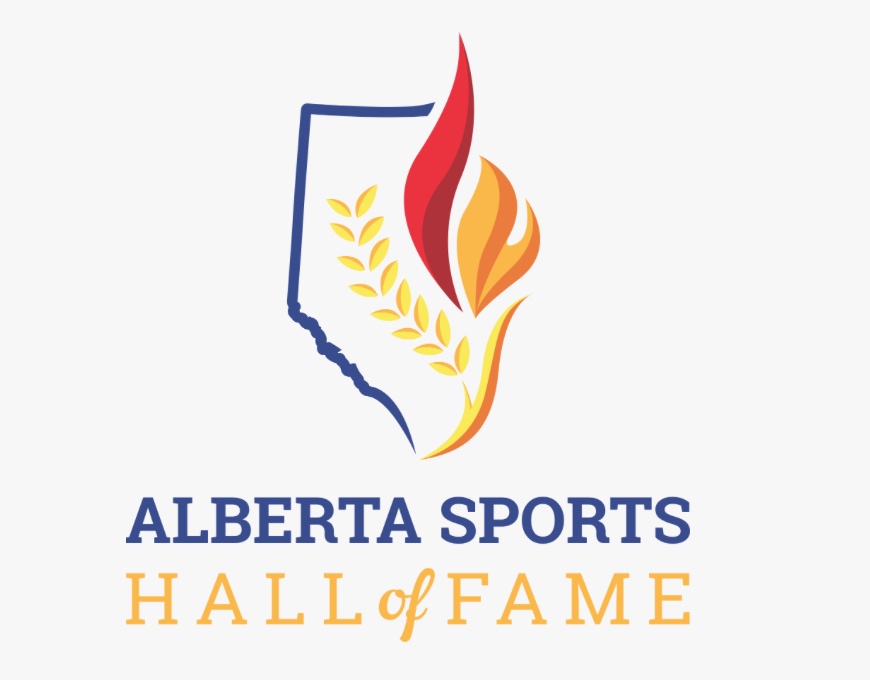 Message from the Hall
We're so excited, Alberta. Every day that goes by brings us one step closer to reopening. But be assured that safety will be priority number one when we can finally reopen. Keep checking our social media feeds and website for updates on our reopening plans. We can't wait to share all of the changes with you.
This newsletter is sponsored by Premier Building Solutions
Future Events
Currently On Hold
As per the current Covid -19 Guidelines, all in-person events are on hold – be sure to check back here once restrictions are lifted for a list of exciting events happening at the Alberta Sports Hall of Fame.
New WHL Award named in recognition of Honoured Member Bob Ridley
Medicine Hat, Alta. – The Western Hockey League announced March 1st the Bob Ridley Award for Media Excellence, a new WHL Award which will be presented annually to a distinguished member of the radio, television, and print journalism industry in recognition of their outstanding contributions to sports journalism and the WHL.
Original WHL Article:
http://https://whl.ca/article/western-hockey-league-unveils-bob-ridley-award-for-media-excellence
Provincial Sport Organization of the Month: Baseball Alberta
Baseball Alberta had its birth in the early 1900s, known at that time as the Alberta Amateur Baseball Association. For much of the early 1900s, the Alberta Amateur Baseball Association focused solely on Junior and Senior levels as they oversaw the leagues and Provincial Playoffs.
By 1964, the Alberta Amateur Baseball Association began organizing baseball in the province at all levels from Pee-Wee to Senior. The Provincial Government saw the need to provide travel funds for teams travelling to Westerns and Nationals in 1970. Very quickly baseball began taking off, as in 1971 there were already 104 communities involved with 539 teams registered.
In 1986 the Alberta Baseball Association adopted the name Baseball Alberta as its working name of choice. Today, Baseball Alberta is a leader in developing and promoting baseball on the Local, Provincial and National scene.
Baseball Alberta has been a National leader in developing items such as the Canadian Rule Book, the first National Baseball Week, Baseball Canada Pitch Counts, Girls/Women's Baseball, the NUCP and NCCP, the Respect in Sport initiative, the Rally Cap and Grand Slam Programs.
There are now close to 100 associations registered with Baseball Alberta from all parts of the province and has over 15,000 players registered and playing baseball.  Baseball Alberta prides itself on providing the opportunity for people of all ages, abilities, and backgrounds to participate in the game of baseball.
This Month in Alberta Sports History
On March 3, 2019, the 27th Canada Winter Games wrapped up following an incredible two-week run in Red Deer. Approximately 2,400 athletes representing all ten of Canada's provinces and all three territories took part in the event, which began on February 15. Team Quebec finished on top of the podium with 146 total medals, with Team Alberta in second with 100 total medals, and Team British Columbia in third with 87 total medals. Away from the sporting venues, the Games also featured a rich arts and cultural festival.
Artifact of the Month
Artefact: Silver Chalice Trophy
Accession #: 2001.15.08
Year: 1940s-1950s
Description:
The Alexandra Hotel Trophy was awarded to athletes competing in the Calgary Ladies Fastball annual championship between 1945 and 1956. Across the wooden base, there are seven small plaques with the names of the winning teams and the year of the championship. This trophy is made from silver and is shaped in the traditional 'chalice' style. Cup-style trophies began to appear at sporting events as early as the late 1600s. Since then, trophy style has changed considerably; with various shapes and designs found in modern trophies. The classic chalice-style, however, has remained one of the more popular choices in marking victory.