Panhandling May Not Be So Bad After All
Anyone who's ever gone through a period of unemployment knows how badly it can play on one's mental state.
With a 6.9 per cent unemployment rate and mass lay-offs still hovering over Calgary's picturesque skyline, the thought of becoming a part of that statistic is less than ideal. Whether it be a boot out the door, a lay-off, or an unexpected company closure, it causes a state of panic – a surprise slap across the face by an ROE, or in some cases, a non-existent ROE.
Mia Ostere, a former long-term employee at The UPS Store in Crowfoot Crescent (R.I.P), is currently living this reality. Like any other morning, she arrived at the store on January 1, only to find that a sign had been posted by the owner, stating that they decided to close the store for good.
"I was told the day before to hand in my keys, but I would still have a job." Said Ostere. "I literally stood there wondering, what now?" Like, Ostere, many Calgarians are finding themselves joining the ranks of the unemployed. Opening the doors to self-sabotaging, negative self fulfilling prophecies, and a mental state so fragile, the slightest thing can cause it to shatter.
With the high volume of job-hungry Calgarians, propelling resumes and cover letters by the dozen through online job boards, desperation begins to take its toll, playing its starring role.
I've been applying to as many jobs as possible every single day, but with the economy, it's really tough." Said Ostere. Anxiety, depression, suicidal thoughts, and feeling of hopelessness, are just a few of the prime suspects in the case of both long-term and short-term unemployment.
"Honestly, I feel like I'm slipping into a bit of a depression, it's all too much." Explained Ostere. Fortunately, there are places to turn when the going is getting a little too tough. Counselling, through organizations such as the Calgary Counselling Centre, employment support, and self-care are all highly recommended options throughout any period of unemployment, to help cope and get back into the workforce.
Apps are also readily available, one in particular called Head space: Meditation & Sleep, which provides support through Mindfulness exercises and guided meditation.
When there is a stack of bills piling up on the kitchen table and Mr. Mortgage is knocking on the front door – it's incredibly difficult to position oneself in the Full Lotus position, eyes closed, brain slipping into a full-blown state of Zen, while the mind is constantly thinking about how to position itself snuggly under a security blanket, with a steady income wrapped inside.
Perhaps enhancing those transferable skills will have to be put on the back burner for a while. In the meantime, it's time to dust off the resume, throw on those pair of slacks that have been abandoned in the closet, and slip on those blue, ahem, black suede shoes. As the old saying goes: "If you're going through hell, keep going."
Onwards soldiers, onwards.
Alberta Opposition calling for Olymel Outbreak Inquiry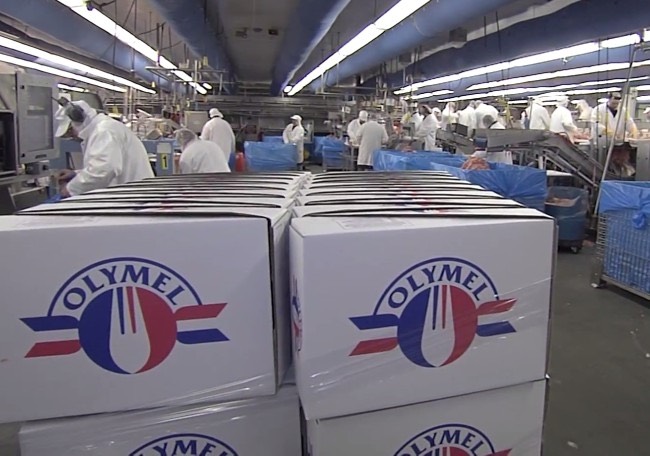 From the Alberta NDP
NDP DEMANDS PUBLIC INQUIRY INTO OLYMEL OUTBREAK,  CALLS FOR PROTECTION FOR WORKERS, NOT CORPORATIONS
Alberta's NDP is demanding an immediate public inquiry into the mishandling by both the UCP government and Olymel of a deadly COVID-19 outbreak at a meat-processing plant in Red Deer, and is seeking a commitment from the Minister of Justice that he will not intervene with legislation to protect potentially negligent corporations from lawsuits launched by victims' families.
As of Wednesday, at least three Olymel employees had died as a result of the outbreak, which began in November and has seen more than 500 cases of COVID-19 confirmed to date. The NDP has also learned that three employees are currently fighting for their lives in intensive care. The Government of Alberta ignored calls for the plant to be closed, even as cases skyrocketed.
"We need to get to the bottom of who is responsible for these senseless, tragic deaths," said NDP Leader Rachel Notley. "People with no choice but to continue working in unsafe conditions have gotten sick and died. We need to hold those responsible accountable and develop new practices to prevent tragedies like this in the future."
During a town hall meeting Tuesday night, UCP Minister of Health Tyler Shandro said Minister of Justice Kaycee Madu was working on legislation to eliminate liability in relation to COVID-19 illness and death for corporations and businesses
"This Government should focus on preventing workers from further injury and death, not covering up the negligence that's already occurred around these tragedies," Notley said. "We call on the UCP Government to reverse these plans."
The NDP is also demanding an inquiry into the Olymel outbreak and the overall history with respect to worker safety in the meat-processing industry during the COVID-19 pandemic.
The Olymel outbreak is now the deadliest linked to a meat-processing plant in Alberta during the pandemic. The outbreak at High River's Cargill plant last year saw two workers die and more than 1,500 cases of COVID-19 confirmed — it remains the largest since in Canada during the COVID-19 pandemic.
"Overall, while meat-packing plants have occurred in several other provinces, only in Alberta have people died, with the number currently standing at six," Notley said.
The NDP is also supporting the call from the United Food and Commercial Workers that the Olymel plant not reopen as planned Thursday and remain closed until worker representatives are satisfied that enhanced health and safety protocols have been put in place to prevent further spread of COVID-19.
"We find ourselves in the same crisis as we were with Cargill," said NDP Labour Critic Christina Gray. "Albertans should remember that the UCP's own Agriculture Minister lied to those workers and told them the plant was safe just days before the operator shut it down,"
MLA Gray previously called for a formal inquiry into the Cargill outbreak and another at the JBS plant in Brooks that saw more than 650 workers infected and one die. To date, the call for an inquiry has been ignored by the UCP.
"Clearly Jason Kenney and the UCP don't care about the workers in these plants," Gray added. "We know that a survey of Olymel workers found three quarters feel nervous or scared to return to work and do not trust the employer to keep them safe. As well, over half of the workers surveyed said they didn't trust the UCP Government to keep them safe.
"How does this Premier possibly justify allowing this plant to reopen when he hasn't done a thing to reassure these workers that they won't become sick or potentially die?"
The NDP will also be drafting a letter to Minister of Justice Kaycee Madu that demands he rule out legislative protection for Olymel, Cargill and JBS. A class-action lawsuit has already been launched against Cargill.
"The UCP wants to let these massive, profitable corporations wash their hands of these horrific incidents and, meanwhile, grieving families of lost loved ones will see nothing but more pain and suffering," Notley said. "This government has a long track record of backing wealthy CEOs and screwing over workers. Enough is enough."
In the U.S., 16 states have brought in legislation or immunity provisions to protect businesses and corporations from liability related to the pandemic.
TC Energy refuses to raise bid for TC PipeLines despite unitholder criticism
CALGARY — TC Energy Corp. says it has no intention of again sweetening its bid to buy out the other unitholders of TC PipeLines LP, a U.S. master limited partnership it operates, despite the vow of its largest non-affiliated investor to vote against the transaction.
On Friday, Connecticut-based Energy Income Partners said it believes the offer of 0.7 common shares of TC Energy for each unit of TC PipeLines is inadequate and "significantly undervalues" its assets and growth potential.
The dissident unitholder says it owns more than 10 per cent of the partnership and has maintained a position in the company for nearly 15 years. TC Energy owns about 24 per cent of the units.
In its response, TC Energy says the exchange ratio represents a 20.8 per cent premium to the partnership's closing price before the original offer as of Oct. 2.
The board of directors of the partnership's general partner agreed to support the deal in December after TC Energy raised the ratio to 0.7 of a TC Energy share from the original 0.65 of a share, thus valuing TC PipeLines at US$1.68 billion.
A special meeting of unitholders to vote on the merger is set for Friday.
"We affirm the exchange ratio and we are confident that the meaningful transaction premium presents the best opportunity for (TC PipeLine's) unitholders to maximize value," said TC Energy CEO Francois Poirier in a statement Monday.
"TC Energy will not increase the exchange ratio or vary any of the terms of the merger. If the merger is not completed, the partnership will remain a publicly traded limited partnership."
This report by The Canadian Press was first published Feb. 22, 2021.
Companies in this story: (TSX:TRP)
The Canadian Press