Pandemic: We need to be smarter than China (and Italy)
**This article has been amended in light of the ongoing situation in Italy. It was originally posted to dredles.com.
Dr J Edward Les is a Pediatric Emergency Physician practicing in Calgary.
In the winter of 2017 two 17-year-olds with a 3-D printer created a little spinny thingy called the Fidget360 and promoted it on social media.
Fidget spinners quickly went viral. And because there was no patent, dozens of companies hurried to produce knockoffs.
By May of 2017 the little gadgets accounted for 17% of all online toy sales and had spun their way into every nook and cranny of the globe. Every kid I tended to in the emergency department of my hospital was spinning one of the plastic gizmos—and more often than not, so were their parents.
But then—just as quickly as it started—it was over. By September of 2017 fidget spinners had vanished, consigned to trash bins and forgotten corners of toy rooms and closets.
There's a word we use to describe this sort of phenomenon, where something spreads quickly throughout an entire country, continent, or the whole world and affects an exceptionally high proportion of the population before burning itself out.
That word is pandemic, of course. We use it to describe massive outbreaks of disease, typically, not outbreaks of fidget spinners.
It's a scary term—one that conjures up images of the Spanish flu, which wiped out up to 100 million people in 1918 (five percent of the world's population); or of the bubonic plague, which ravaged the globe in the 14th century, killing half of Europe's people and knocking the world population down to 350 million from 475 million.
Not all pandemics are as lethal as the Black Death or the Spanish flu, mind you. The H1N1 influenza pandemic of 2009, for instance, killed approximately half a million people—a big number, but roughly on par with the death toll extracted by the seasonal flu each year.
Another pandemic—COVID-19—now threatens the world. This time the viral assassin is a novel coronavirus that originated in China.
How much danger we are in remains a matter of intense debate. Death toll predictions run the gamut from the ridiculous to the obtuse, from epic eradication of mankind on the scale imagined by novelist Stephen King in The Stand, all the way to: "Nothing to see here, folks, keep calm and carry on."
Rampant misinformation, relentless spin, and wacky thinking amplified by social media hasn't brought clarity, suffice it say. U.S. President Donald Trump labeled the coronavirus a Democratic conspiracy. Paranoid wing-nuts blather on about Chinese bioweapons. Some people blame a vengeful God; others warn shrilly (and wrongly) of the risk of mail from China or of the danger of eating in Chinese restaurants.
I wrote about the coronavirus outbreak on February 20, seemingly an eternity ago. At the time I wasn't overly stressed—just a bit fidgety. Twelve thousand people were infected and 250 were dead, pretty much all in the epicentre of Hubei province in China; but it seemed like a drop in the viral bucket compared to the seasonal flu, which takes out up to 600,000 people globally per year.
Plus, after initially dismissing the virus as a threat, the Chinese had reacted with unprecedented measures, locking down Wuhan and a slew of other cities, cordoning off Hubei province, shutting down mass transit, closing airports, and confining 60 million people to their homes—berating those who dared to venture outside with government drones.
It seems to have worked for the Chinese. Epidemiologic data show that the virus continued to spread post-lockdown, but primarily among families already infected pre-quarantine. Community spread was stopped in its tracks.
The number of cases in Hubei province ultimately crested at around 67,000, with 2900 dead. (Just a smattering of new cases are being reported.)
By the time the Chinese instituted their draconian quarantine measures, of course, the viral dandelion had gone to seed: infectious spores of coronavirus had already blown around the world.
Still, the worst-case scenario for Canada, I surmised, surely couldn't be worse than what Hubei endured.
Applying Hubei's experience—a population infection rate in that province of only 0.11% (67,000 divided by 60 million) and a case fatality rate of 4.3%— to Canada's population of 37 million would mean roughly 41,000 cases and 1750 dead in Canada.
Bad enough—but seasonal influenza kills 3500 Canadians every year; traffic accidents kill 2000 people.
So not a huge deal, right?
But here's the problem: Canada is not China. Neither is the U.S., or any of the other countries where coronaviral spores have taken root.
In one sense, at least, that's a good thing: our air is much cleaner, and far fewer of us smoke cigarettes, leaving us with lungs presumably less hospitable to invading coronavirus.
However, we are not going to quarantine entire Canadian cities and provinces (it's too late for that now anyway).
We're not likely to close airports and shut down mass transit.
We're not going to chase our citizens with drones.
We're not going to mandate that entire city populations stay in their houses for weeks or months on end.
And we're not likely to be as good at keeping infected patients alive—not because we lack the know-how, but because we lack adequate space, supplies, ventilators, and personnel.
The WHO's Bruce Aylward, commenting on the case fatality rate observed in China, had this to say about the regime's efforts:
"That's the mortality in China — and they find cases fast, get them isolated, in treatment, and supported early. Second thing they do is ventilate dozens in the average hospital; they use extracorporeal membrane oxygenation (removing blood from a person's body and oxygenating their red blood cells) when ventilation doesn't work. This is sophisticated health care. They have a survival rate for this disease I would not extrapolate to the rest of the world. What you've seen in Italy and Iran is that a lot of people are dying."
Canada may do better than Italy and Iran. But our hospitals are already stuffed to the gills (and people won't stop suffering from heart attacks and strokes and trauma and cancer just because COVID-19 is kicking around).
We can't, like the Chinese, build enormous hospitals almost overnight specifically for coronavirus patients. (We can't even build a pipeline in this country.)
Does all of the above mean we're screwed?
Not at all.
Certainly, we can't do what the Chinese did. Nor should we try. The Italians are trying, and their country is descending into unmitigated chaos.
We must adopt a radically different strategy.
First, we must acknowledge that stopping this virus is like trying to stop the wind.
We must acknowledge what any seasoned epidemiologist can tell you: viral pandemics burn themselves out—but only after millions of people get sick and recover, freshly equipped with powerful antibodies to the virus. The resulting collective population immunity—called herd immunity—prevents the virus from hopping from person to person to person with epidemic speed, and the pandemic dies out.
There are no other options. Well, there are two, but neither are on the near horizon: complete eradication of the virus (as mankind did with smallpox), or the development of an effective vaccine.
We must let this pandemic burn itself out.
But just as importantly we must control how that happens.
The novel coronavirus has an R0 value of 2.2, which means that each person can infect 2.2 others. The case fatality rate across all of China was 2.3% (it's higher in Wubei province and outside of China—it's over 4% in Italy, for example). Those numbers, ominously, aren't much different from the Spanish flu.
Knowing that most of the world cannot replicate China's totalitarian lockdown to control viral spread, epidemiologists estimate that between 30-60% of the world could end up infected with coronavirus.
Wait a minute, you say: Hubei province had a population infection rate of only 0.11%. That's a far cry from 30%.
Sure. But the Asian elephant in the room is that China, by its draconian quarantine measures, prevented community spread—which also very likely prevented the development of herd immunity.
When Wuhan and her 15 sister cities are re-opened; when the stranglehold on Hubei province is released; when the airports re-open and the trains start running and commerce restarts: we may see a second wave of infection in China. The virus is not gone, and because the Chinese prevented community spread from continuing for two months, most of their population is probably not immune.
It was the second wave of the Spanish flu, remember, that killed most of the people in that pandemic. And China could be on the cusp of a second wave of COVID-19.
We must not allow this to happen globally with COVID-19.
If epidemiologists are correct even at the low end of their estimates—30% of the world's population infected and a case fatality rate (also at the low end) of 2.3%—that means 53 million dead: roughly 255,000 of them in Canada (73 times the death toll of the seasonal flu).
Horrific stuff. But the achilles heel of the coronavirus is that it primarily kills old people. And we can exploit that.
The Spanish flu killed across demographics, disproportionately killing those in the age categories of 20 to 40, over 65, and younger than five. The high mortality in healthy people was a unique feature of this pandemic – as was the case with the 2009 H1N1 pandemic.
But that's not the case with COVID-19: it kills mostly the elderly and the infirm. The mortality rate in those over 80 is 15%; in those over 70, eight percent; and in those over 60 it's just under four percent. In Italy, where the death toll stood at 366 as of Sunday, the average age of those who have died is 81.
At younger ages the mortality rate drops off dramatically – the vast majority of younger people, especially kids, recover without incident, most of them with mild or no signs of illness.
But—and this is key—even though children (and healthy adults) may be completely symptomatic or have only mild symptoms after they acquire coronavirus, they still carry the virus: they are vectors, much like the rats that spread the bubonic plague in the 14thcentury.
We are not going to exterminate the children as we did the rats—but we can take real steps to mitigate the risk of viral spread.
Those most vulnerable to the deadly effects of this virus—the elderly and the medically compromised—should self-quarantine while we judiciously allow the virus to do what it does among the rest of us.
That means that we all continue to protect ourselves sensibly, just as we do from the flu: wash our hands, cough into our elbows, stay home if we are sick, learn the "Ebola handshake", and stay away from hospitals and clinics unless truly necessary.
In an earlier version of this piece I wrote: "We must not close the schools, the airports, the theatres, the restaurants."
I'm no longer so sure.
This is a fast-moving epidemic, and it is imperative—imperative—that we pay close attention to what is happening elsewhere as this virus marches around the world.
Reports out of Italy are deeply sobering: the elderly are dying, and they are sickening at a furious rate. Hospital resources have been completely overwhelmed.
The Italians were utterly unprepared for the sheer volume of critically ill patients requiring intensive care all at once.
And so is Canada.
We need to slow the virus down. We need to impede the rate of its spread to the elderly.
It may be prudent, as COVID-19 establishes a foothold in Canada. to proactively close schools and universities, and to cancel concerts and conferences and other mass gatherings.
Messaging is key. School closures should not incite fear and alarm. The risk to the young and healthy remains very low—whether or not we close schools and cancel concerts doesn't change that.
But we must do whatever we can to slow the dissemination of virus to the elderly and medically compromised, to as much as possible lessen the strain on our health care resources.
It is far easier for hospitals to deal with a crush of infected, critically ill patients over a four month period than over a four weekperiod.
We must, in the language of disease, "flatten the epidemiologic curve".
We must sequester the elderly and the medically compromised away from the rest of the population. They should avoid crowds, travel, and children—likely until August or later.
We cannot do this by decree—that will never work. But we must shout this message of self-quarantine from the rooftops loudly and repeatedly so that the elderly and medically compromised understand that if they do not comply, they stand a high risk of dying.
At the same time, it is essential that we protect heath care workers and those who are medically at-risk in hospitals: we must enact systems of external triage (a.k.a. drive-through emergency medicine), external treatment sites, telemedicine, mobile treatment teams, and so on.
These measures are critical to to lessen the coming unprecedented demands on our health care system, to reduce the death rate and to buy time until we either have herd immunity or an effective vaccine.
Our politicians and medical leaders have dropped the ball on this. They've been fidgeting while this virus burns, spinning confused and garbled messages of half measures and wrong measures.
It's time to stop the fidgeting, to do away with the spin, and to lead with strength and clarity.
We must not allow the world to succumb to chaos.
We must not allow the economic infrastructure of the world to be destroyed, and society completely upended, by a viral pandemic that targets primarily the elderly and medically compromised.
There is no need to panic.
We should remain calm and carry on.
But nor should we keep our head in the sand.
As Bruce Aylward put it:
"Get organized, get educated, and get working."
The Covid Narrative Flunked the Critical Thinking Test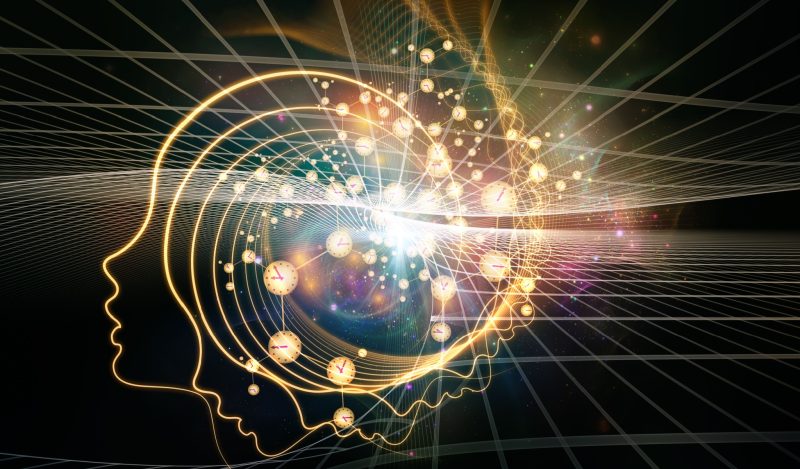 BY
BRUCE W. DAVIDSON
At the height of the Covid hysteria, several times I encountered variations of the meme "It's not a pandemic; it's an IQ test." Probably the memesters were poking fun at those duped by the mainstream Covid messaging.
In any case, that meme really misses the point. The essential problem has never been about one's IQ. Many highly intelligent people (in an academic sense) swallowed a very dubious narrative, while others less academically gifted did not. The real divider was the ability and inclination to think critically about it.
In a previous article I explained the basic concept of critical thinking, which can be defined as rational judgment about appeals to belief. Here I will lay out my own classroom approach to it in relation to the Covid messaging and policies.
The approach was derived from Browne and Keeley's once popular critical thinking textbook, Asking the Right Questions: A Guide to Critical Thinking. Simplified for Japanese university students unfamiliar with the concept of critical thinking, this approach consists of six questions, all very applicable to the official narrative about Covid. For any Japanese speakers who may be reading this, here is a video link of me explaining my approach.
Number one: What are the issues and the conclusion? The purpose of this question is to spur awareness that very often there is an assertion being made in the context of a debated issue. Many of my students have been completely unaware that a debate exists about many matters they hear about in school or from the media, such as climate change/global warming.
When people insist that no real debate exists in regard to an issue about which reasonable people differ, they have already failed the critical thinking test. That stance certainly has been the substance of much Covid messaging.
Number two: How good are the reasons? Many of my students can brainstorm on their own the characteristics of good reasons: clear, true, logical, objective, and important. In the Covid context, untrue reasons include arguing on the basis that novel, experimental injections are certainly (100 percent or 95 percent) "safe and effective." Moreover, the demand by pharmaceutical companies to receive complete legal protection from any liability belied this claim of safety.
Along with that, it was not logical to endanger people with potentially serious health harms from experimental injections or to withhold from them medical care in the name of protecting them, as happened during the lockdowns.
Number three: How good is the evidence? For the purpose of learning critical thinking about statistics, a number of books explain common forms of statistical deception and error. The classic book How to Lie With Statistics, along with the more recent book by Joel Best Damned Lies and Statistics, show how such dubious statistical data is often created or else badly interpreted.
In a Japanese book, Shakai Chosa no Uso (The Lies of Social Research), Professor Ichiro Tanioka reveals that government statistics also are often deceptive and simply serve the interests of bureaucrats and politicians, either by magnifying a problem to justify government policies and funding or by making a government program appear to be successful. Since many people are easily impressed by number data, he comments that more than half of all social science research is garbage, a problem compounded when the data is then referenced by the mass media, activists, and others.
Since the earliest days of the Covid panic, statistical chicanery has been conspicuous, including Neil Ferguson's now-infamous predictions of millions of deaths without lockdowns. Norman Fenton exposed a number of statistical confusions in the UK's national statistics in regard to Covid. As another example, Pfizer's claim of 95 percent Covid vaccine efficacy was based on its own shoddy research using the PCR tests. However, few in the Covid-messaging mainstream bothered to look into the statistically shaky basis for this claim. They simply parroted the "95 percent."
Number four: Are any words unclear or used strangely? A number of words took on unclear, strange, or inconsistent meanings during the Covid panic. One notable example was the word safe. In the case of the experimental Covid injections, the term evidently could accommodate a wide variety of serious side effects and a considerable number of deaths.
However, in other contexts, an extreme, all-or-nothing concept of safety came into play, as in the slogan "No one is safe until everyone is safe." This slogan makes as much sense as shouting, during the sinking of a passenger ship, "If everyone is not in the lifeboats, then no one is in the lifeboats." Nevertheless, this nonsensical mantra was on the lips of many in the corporate media, in order to insist on policies like universal Covid vaccination.
Interestingly, this absurd concept of safety is actually one of the items in The Ennis-Weir Critical Thinking Essay Test, which I made use of in my teaching and research (The test and manual can be downloaded for free). The test focuses on a fictional letter to a newspaper editor arguing for a total ban on overnight street parking in a certain city. The test-taker's job is to evaluate the various arguments in the letter, one of which asserts that "conditions are not safe if there's even the slightest possible chance for an accident."
Of course, such a view of safety could lead to the ban of almost anything with the slightest element of risk. To illustrate this, I pretended to trip on a student desk in class. Then I would insist that the accident showed that "teaching is too dangerous" and leave the classroom briefly. There is very little in life that is really "100 percent safe."
Another conspicuous misuse of terminology has been referring to the Covid injections as "vaccines," since the novel mRNA technology does not fit within the traditional definition of a vaccine. A more accurate designation would be "gene therapy," since the injections influence the expression of the body's genes, as Sonia Elijah and others have pointed out.
In order to allay public anxieties and avoid the necessity of testing their injections for possible toxic gene-related side effects like cancer, the familiar, user-friendly term vaccine was chosen. Then when the "vaccines" were obviously failing to prevent Covid infection, as vaccines are normally expected to do, the public was suddenly offered a new definition of a vaccine –something that does not prevent infection at all but simply ameliorates the symptoms of disease.
Number 5: Are there any other possible causes? People often arbitrarily attribute phenomena to causes that they wish to implicate. However, multiple causes may be to blame, or the real cause may actually be something entirely different. For example, many have been blaming human-generated CO2 for the high temperatures this summer, but other possible causes have been identified, such as an increase in atmospheric water vapor from underwater volcanic eruptions.
In regard to Covid causation, John Beaudoin discovered evidence of widespread fraud on death certificates in Massachusetts, in response to pressure from public health officials wanting to inflate Covid death figures. Hundreds of accidental deaths and even Covid vaccine deaths were counted as resulting from Covid.
Looking at the UK's national Covid death statistics, Norman Fenton discovered a similar problem. Only around 6,000 people actually died from Covid alone, a mere four and a half percent of the total number of supposed "Covid deaths." The rest had other serious medical conditions as possible causes of death. If a person tested positive on a PCR test after hospital admission, even someone fatally injured in a traffic accident could be counted as a Covid death.
In another example of wrong-headed thinking about causation, elements of the mainstream news media and certain "experts" credited the initial relatively low numbers of Covid hospitalizations and deaths in Japan to the practice of universal masking here. Unfortunately for that theory, soon afterwards Covid cases and hospitalizations shot up dramatically in Japan, making the "saved-by-masks" explanation difficult to maintain. Nevertheless, many officials and media outlets had decided early on that they believed in masks, regardless of what the evidence and common sense had to say.
Number six: What are the basic assumptions and are they acceptable? An assumption is an underlying, unstated belief that often goes without challenge and discussion. Recently I encountered a false assumption when I decided to stop wearing a face mask in class at my university. This met with the displeasure of one of the higher-ups, who called me in for a chat. He insisted that my unmasked face was making my students uncomfortable in class. He was assuming that they felt this way about it, so I decided to do an anonymous survey to find out their real feelings. To my surprise, only one student in all of my classes objected to my going maskless. The rest preferred that I teach without a mask or else expressed indifference.
Adherents of the mainstream Covid narrative accepted as axioms dubious ideas such as these:
Viral epidemics can and should be halted by extreme measures bringing great suffering on large numbers of people.
The threat of Covid infection supersedes human rights such as the rights to work, to commune with other human beings, to express opinions freely, etc.
Facial masks prevent Covid transmission.
Facial masks do no significant harm.
These assumptions have been ably debunked by many articles at Brownstone Institute and elsewhere.
Thus from the beginning the mainstream Covid narrative has failed to give persuasive responses to any of these questions. In light of that, it is remarkable that there are still many people who endorse the original Covid measures and messaging. Especially in times like these, more people need to employ critical thinking to become less gullible and more skeptical of widespread ideas and influential entities, including those usually branded as reliable. They neglect to do so at their own peril.
'Freedom Convoy' organizers' trial on scheduled break until after Thanksgiving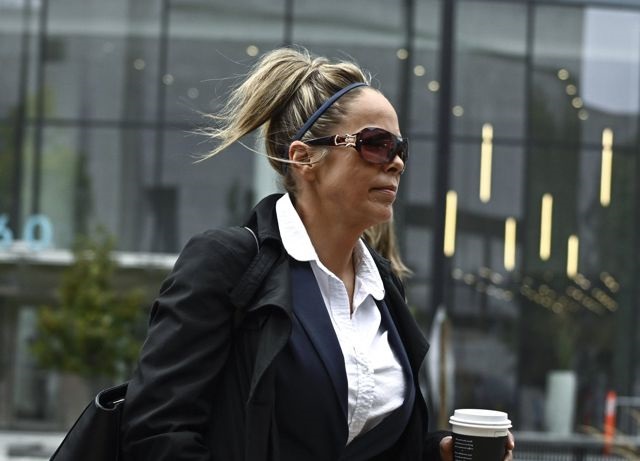 Tamara Lich arrives for her trial at the courthouse in Ottawa, on Tuesday, Sept. 19, 2023. Lich and fellow Freedom Convoy organizer Chris Barber are charged with mischief, obstructing police, counselling others to commit mischief and intimidation. THE CANADIAN PRESS/Justin Tang
The trial of "Freedom Convoy" organizers Tamara Lich and Chris Barber has begun a scheduled break that will continue until after Thanksgiving.
The court finished hearing the testimony of Serge Arpin, the chief of staff to Ottawa's former mayor, on Friday.
He spoke about how the city responded to the protest that overwhelmed the downtown core for three weeks in early 2022.
Arpin also testified about his interactions with convoy organizers while working out a deal with former mayor Jim Watson to move big-rig trucks out of residential neighbourhoods.
The evidence was originally due to be wrapping up by this point in the trial, which had been scheduled to last 16 days, but Arpin is just the fourth witness to finish his testimony.
The trial was expected to hear from 22 witnesses, leaving the court to ponder how much more time will be needed to reach the finish line.
Justice Heather Perkins-McVey, who is overseeing the trial, has identified several dates in October and November.
Lawrence Greenspon, the lawyer representing Lich, said he does not want to set new court dates until the Crown has established a new, more accurate time estimate for its case.
As of Friday, the trial is expected to resume Oct. 11.
Lich and Barber are charged with mischief and counselling others commit offences such as mischief and intimidation for their role in organizing and prolonging the demonstration.
The defence questioned Arpin Friday about how city council and staff attempted to put an end the protest. As the mayor's chief of staff, Arpin told the court he sat in on every council meeting.
He was grilled about a bylaw change on Feb. 9 last year that banned idling in a vehicle unless the temperature fell at or below -15 C. The bylaw originally allowed idling if the temperature was below 5 C.
"City council … was attempting to freeze out the truckers and their families," Greenspon told the court.
Arpin said he believed the intention was to bring the demonstration to an end.
Arpin was also involved in the deal between Watson, Lich and other organizers to move trucks out of residential neighbourhoods and onto Wellington Street, in front of Parliament Hill.
He texted back and forth with the convoy organizers' lawyer Keith Wilson on Feb. 14 and 15 in an exchange that was filed as evidence in the trial.
The texts suggest city staff did not give protest organizers or their lawyers a heads-up about plans to file a court injunction against demonstrators who violated city bylaws.
"Just so you know, it is highly irregular for the city's lawyers to have done this without providing us lawyers here with notice," Wilson wrote to Arpin on Feb. 15.
"This could change everything."
Arpin told Wilson he was under the impression they knew about the court filing, but said in court that he never informed them himself until after the injunction was granted by a judge.
Lawyers representing the convoy organizers were not given an opportunity to oppose the application in court at the time.
The deal between Lich and the mayor fell apart later that day when police would no longer allow trucks to move closer to Parliament.
Arpin confirmed the police service underwent a change in command that day as a result of the police chief's resignation.
He apologized to Wilson at the time, the text messages show.
"Our goal has always been de-escalation and I know you share this goal," he texted to Wilson on the 16th.
The Crown hopes to pick up its case in October with eight local witnesses from Ottawa who lived or worked downtown during the Freedom Convoy protest.
Lich and Barber have already admitted that there was mischief taking place in the protest zone.
Greenspon has argued that the testimony of those witnesses would be akin to victim impact statements, and therefore shouldn't be allowed to be heard during the trial.
P