Ottawa invokes 1977 pipeline treaty in separate Line 5 dispute, this one in Wisconsin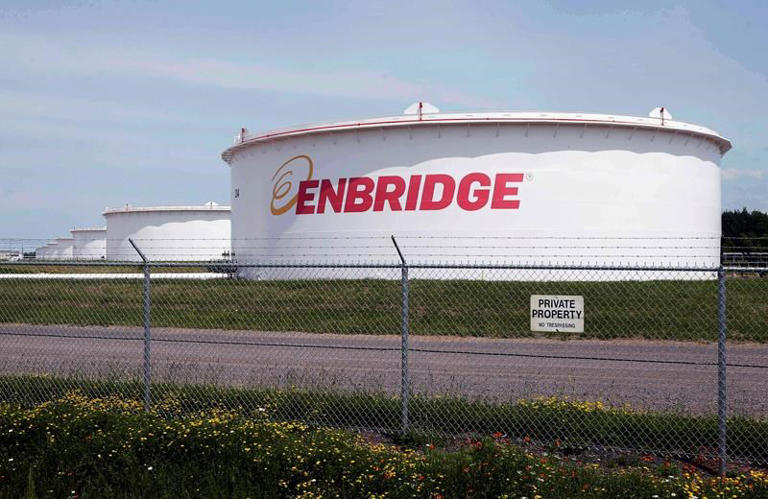 WASHINGTON — For the second time in a year, the federal government is invoking a little-known 1977 energy treaty between Canada and the United States to defend the Line 5 pipeline.
This time, it's in Wisconsin, where Line 5 skirts the southwestern shores of Lake Superior before crossing into Michigan.
In both states, federal judges are hearing court cases aimed at getting the controversial cross-border pipeline shut down.
An Indigenous band in Wisconsin is arguing that the pipeline's owner, Calgary-based Enbridge Inc., no longer has the right to operate on its territory.
Foreign Affairs Minister Mélanie Joly says Canada is seeking treaty talks with the U.S. because of the importance of Line 5 to North America's energy security.
The treaty, which was invoked last October in the Michigan case, is expressly designed to ensure the uninterrupted operation of hydrocarbons through the U.S.
"The economic and energy disruption and damage to Canada and the U.S. from a Line 5 shutdown would be widespread and significant," Joly said in a statement.
"This would impact energy prices, such as propane for heating homes and the price of gas at the pump. At a time when global inflation is making it hard on families to make ends meet, these are unacceptable outcomes."
The statement says Canada "strongly" supports a proposal by Enbridge to reroute the pipeline around the Bad River Band reservation in northern Wisconsin.
This report by The Canadian Press was first published Aug. 29, 2022.
The Canadian Press
Future of Energy is Here – Province of Alberta pitches Alberta and Albertans at 2022 Energy Council conference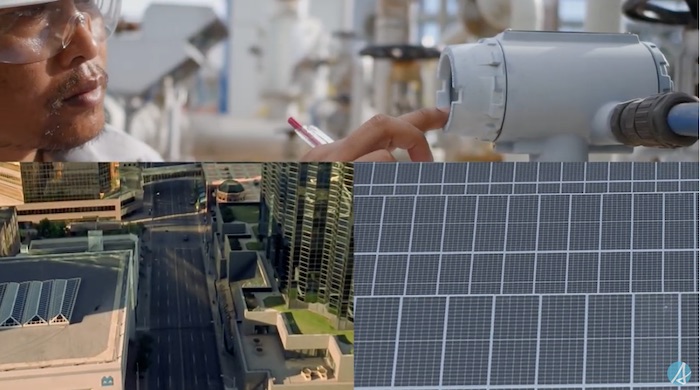 Alberta's Energy Minister Pete Guthrie is making a powerful presentation to state and provincial legislators from across the United States and Canada at the Energy Council's Global Energy and Environmental Issues Conference in Banff.
It's a convincing pitch on behalf of energy workers, and Alberta taxpayers who rely so heavily on the province's most lucrative industry. The presentation is boosted by this video profiling Alberta's stable, abundant and environmentally responsible energy supply.
Energy Minister Pete Guthrie issued the following statement on Alberta's energy sector at the 2022 Energy Council conference:
"Energy matters now more than ever. This year, we've seen how geopolitical events and volatile energy markets can impact the lives of people throughout the world. It matters where the energy that powers our homes, our economies and our lives comes from.
"The world needs a solution for long-term energy security that is also responsible, reliable and affordable. That solution is Alberta.
"It's in this spirit that Alberta is proud to host the Energy Council's Global Energy and Environmental Issues Conference in Banff. We are promoting our energy sector to more than 160 participants – including state and provincial legislators from the United States and Canada.
"During the conference, we will focus discussions on the future of the energy industry, the strength and security of the North American energy system and the role Alberta has to play.
"Alberta is the global leader in responsible energy development that the world needs. We have the innovation, technology and expertise needed to produce responsible energy. We have the highest human rights, labour and environmental standards. We have Canada's fastest-growing renewable energy sector. On top of all that, we are rapidly developing carbon capture and storage and lowering emissions, with the Pathways Alliance targeting net zero by 2050.
"Our government firmly believes Alberta is the key to energy security for North America and the world. Our track record speaks for itself. Last year, about 62 per cent of the crude oil imported to the United States came from Alberta – that is 10 times more than their oil imports from Saudi Arabia, and over four times more than all of OPEC. Every barrel that comes from Alberta helps replace one produced by countries that do not adhere to our high environmental and social standards. Our province has one of the largest oil reserves in the world, and we are ready to supply nations around the world with our reliable and responsibly produced resources.
"Alberta's support of research and innovation excellence ensures that innovators can continue to make groundbreaking discoveries, commercialize game-changing emissions-reducing technologies and solve some of the industry's biggest challenges.
"The future of energy is here. It's Alberta."
Alberta introduces bill for $2.8 billion in inflation-fighting payouts, rollbacks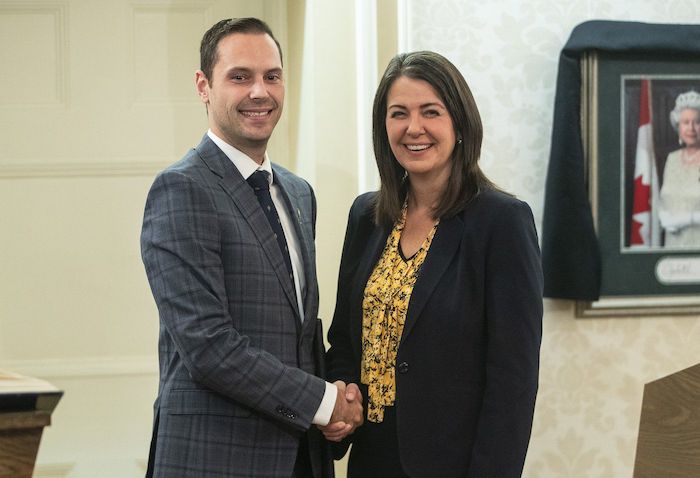 Edmonton – The Alberta government has introduced legislation to implement inflation-fighting rebates and payouts announced recently by Premier Danielle Smith.
Affordability Minister Matt Jones says the changes allow for help for families, seniors and the vulnerable soon.
Middle- to lower-income families, those with a household income of less than $180,000 a year, are to get $600 over six months for each child under 18 years of age.
The same income threshold and benefit applies to seniors, and the payout will also go to those on disability supports.
There will be electricity rebates and the 13 per cent provincial tax on gasoline is suspended from January to June.
The total cost of the package is pegged at $2.8 billion.
This report by The Canadian Press was first published Dec. 7, 2022.