Nova Scotia mass shooting: Public inquiry issues RCMP new subpoena for information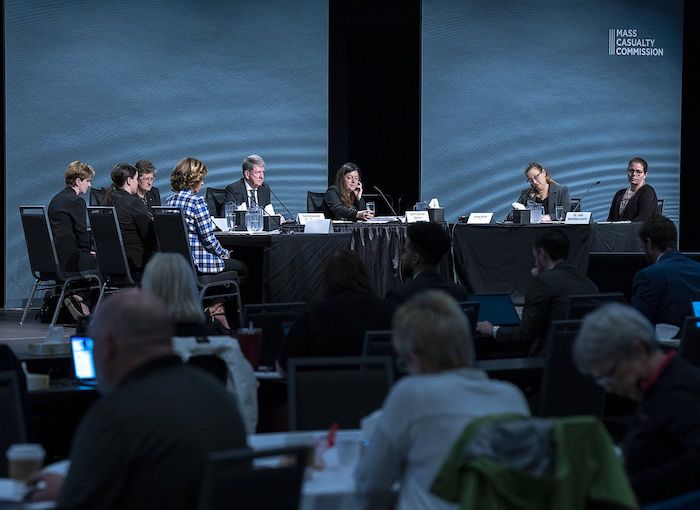 By Lyndsay Armstrong in Halifax
The public inquiry investigating the 2020 Nova Scotia mass shooting has issued a new subpoena to the RCMP, following concerns the federal police force has withheld documents related to the deaths of 22 people.
The subpoena issued July 4 is one of several followup subpoenas sent to the RCMP for files relevant to the inquiry into the rampage on April 18-19, 2020, senior inquiry counsel Emily Hill said Thursday in an email.
The public inquiry — the Mass Casualty Commission — continues to "seek assurance that nothing else is being held back," Hill said, adding that counsel is conducting an ongoing audit to determine the level of RCMP compliance in releasing information.
Hill was referring to comments on June 24 by Barbara McLean, the inquiry's investigations director, who said she and her colleagues were seeking an explanation from the federal Justice Department for why four pages of notes written by a senior Mountie were withheld for several months.
The four pages, handwritten by Supt. Darren Campbell, allege that during a meeting shortly after the mass shooting, RCMP Commissioner Brenda Lucki told those present that she had promised the federal Public Safety Department and the Prime Minister's Office that information on the guns used by the shooter would be released because it was "tied to pending gun control legislation."
The documents describing Lucki's alleged comments were not included in the 132 pages of Campbell's notes shared with the commission in February 2022. The missing pages were submitted on May 31. The superintendent's notes sparked controversy in Ottawa, when the opposition Tories and New Democrats accused the governing Liberals of interfering in a police investigation for political gain — assertions denied by the government and Lucki.
The Nova Scotia RCMP detachment has so far been issued several followup subpoenas for material that was not found in the investigative files submitted by the federal police force, Hill said.
In total, the commission has issued more than 80 subpoenas to various parties since March 2021, Hill said in a media briefing Thursday, adding that she and her colleagues will continue to use the power of subpoena "to get the documents we need to do our work."
This report by The Canadian Press was first published July 7, 2022.
—
This story was produced with the financial assistance of the Meta and Canadian Press News Fellowship.
Supreme Court of Canada won't hear unvaccinated woman's case for organ donation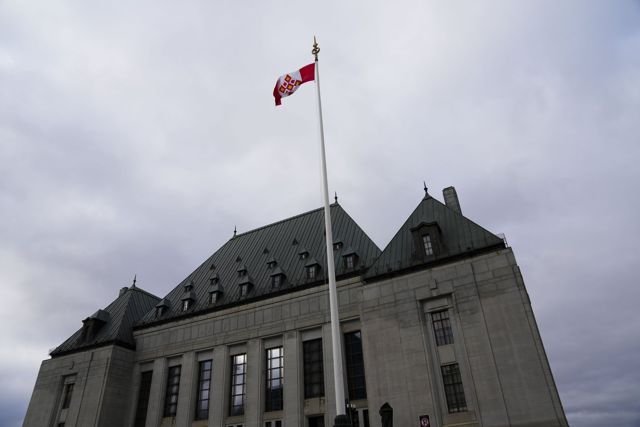 The Supreme Court of Canada will not hear the appeal of an Alberta woman who was unwilling to be vaccinated against COVID-19 in order to get a life-saving organ transplant.
Annette Lewis was diagnosed with a terminal disease in 2018 and was told she would not survive unless she received an organ transplant.
She was placed on a transplant wait list in 2020, but was informed a year later she would need to get the COVID-19 vaccine to receive the organ.
Lewis said taking the vaccine would offend her conscience and argued the requirement violated her Charter rights to life, conscience, liberty and security of the person.
"I ought to have the choice about what goes into my body, and a life-saving treatment cannot be denied to me because I chose not to take an experimental treatment for a condition — COVID-19 — which I do not have and which I may never have," Lewis said in an affidavit previously submitted to court.
The case was dismissed by an Alberta court, which said the Charter has no application to clinical treatment decisions, in particular for doctors establishing preconditions for organ transplants.
Justice Paul Belzil ruled that standard of care must be the same for all potential recipients or it could result in "medical chaos."
The Alberta Court of Appeal upheld the decision, prompting Lewis's appeal to the Supreme Court of Canada.
"Ms. Lewis is deeply disappointed that the Supreme Court of Canada decided not to hear her case," Allison Pejovic, Lewis's lawyer, said in a news release from the Justice Centre for Constitutional Freedoms.
"She had hoped that justice would prevail in the courts for herself and other unvaccinated transplant candidates across Canada."
Pejovic said Lewis's constitutional challenge ends with the Supreme Court of Canada's dismissal but she will continue trying to get the life-saving surgery.
Lewis recently filed a separate legal action against Alberta Health Services, an Alberta hospital and the transplant doctors.
There is a publication ban on the doctors' identities, the organ involved and the location of the transplant program.
Lewis is arguing negligence in the decision to remove her from the high-priority transplant list, saying it amounts to medical malpractice.
The Justice Centre for Constitutional Freedoms said Lewis will ask the court at an upcoming injunction hearing to grant an immediate reinstatement to the transplant list pending the result of the court action.
Lawyer tells Alberta's highest court review board biased in de Grood's case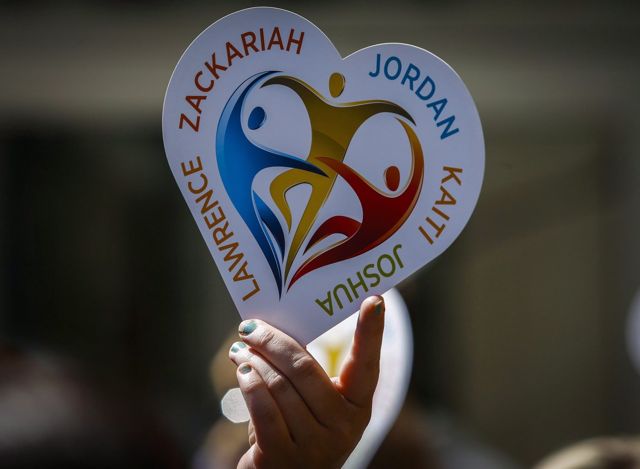 A family member of five slain students holds a heart sign with their names on it following a court decision in Calgary, Alta., Wednesday, May 25, 2016. Alberta's highest court is being asked to overturn a review board decision on the stabbing deaths of five young people at a Calgary house party that confined a man to a supervised Edmonton group home. THE CANADIAN PRESS/Jeff McIntosh
By Ritika Dubey in Edmonton
Alberta's highest court is being asked to overturn a review board decision that confined a man to a supervised Edmonton group home after the stabbing deaths of five young people at a Calgary house party.
The lawyer representing Matthew de Grood argued Wednesday the review board's decision was biased, citing what she described as political interference from Alberta's former justice minister.
"The appellant says, 'I think the conclusion about me is wrong. The board's conclusion is incorrect and not supported by evidence,"' Jacqueline Petrie said before the Alberta Court of Appeal. "He says there's no significant evidence that he's a risk."
De Grood, 31, was found not criminally responsible in 2016 for the killings two years earlier of Zackariah Rathwell, Jordan Segura, Kaitlin Perras, Josh Hunter and Lawrence Hong because he was suffering from schizophrenia at the time. Petrie said de Grood has been stable on medication, is at low risk to reoffend and should be allowed to live with his parents while being monitored under a full warrant.
She argued the review board misunderstood medical evidence during the September 2022 review, which deemed de Grood a significant risk despite the assessment showing improvements. She said the board is supposed to recommend the least onerous disposition compatible with public safety and did not do that for de Grood.
The defence lawyer has said the review had been influenced by former justice minister Doug Schweitzer, who weighed in on de Grood's case in October 2019 after the panel allowed de Grood to transition from institutional care to a supervised group home.
He has been under supervision at a group home. His case is reviewed by the Alberta Review Board yearly to see whether he can transition back into the community while maintaining public safety.
Petrie pointed at de Grood's "exemplary record," and that he has been "compliant to the (medical) treatment team."
"Nobody knew he had schizophrenia (at the time of the stabbings) and needed medication."
Crown prosecutor Matthew Griener said the board considered a conditional discharge but dismissed it, citing a relapse in schizophrenia symptoms in 2021.
Griener said de Grood's relapses were brief and happened at the hospital, providing an early window for medical professionals to intervene.
Justice Kevin Feehan said de Grood may be low-risk, but the consequences of even one relapse could be significant.
Reading from an expert's report, Feehan said: "A low risk to offend doesn't mean the reoffence would not be severe."
Some family members of the victims drove from Calgary for the hearing.
Segura's mother, Patty, said the last nine years have been about de Grood and his rights.
"He should be thankful that he ended up NCR (not criminally responsible) rather than end(ing) with five life sentences for murdering five people," she said. "He should not be appealing."
Hunter's father, Barclay, opposed a potential full release.
"The idea that he wouldn't be monitored for the rest of his life seems to defy logic, it doesn't make any sense," said the father.
Hunter's mother, Kelly, said the family has had "no healing."
"We do this every year, at least once. Now, this is the second appeal," she said. Barclay
Hunter said although there are attempts to reintegrate de Grood into society, he hopes the man is not left on his own with an absolute discharge.
"Regardless of what they say, he killed five people. If that doesn't stand on its own as a risk factor, then I don't know what does."
This report by The Canadian Press was first published June 7, 2023.
—