Nova Scotia church, worshippers fined more than $70,000 for ignoring health rules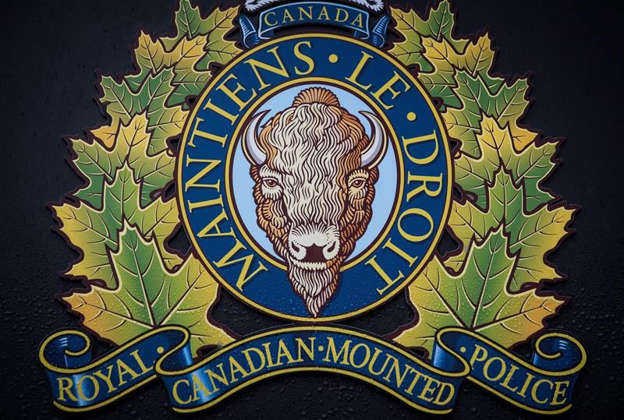 WESTON, N.S. — Nova Scotia RCMP fined 26 people $2,422 each after officers responded to a complaint that a faith-based gathering Sunday at a church in the Annapolis Valley was in violation of public health restrictions.
RCMP spokesman Cpl. Chris Marshall said Monday the church that organized the event, the Weston Christian Fellowship Church in Weston, N.S., was also fined $11,622.
Marshall said that as the service was starting at 11:15 a.m., the congregation was warned they could face fines under the province's Health Protection Act, but the event went ahead anyway.
Officers had been dispatched to the same church a week earlier, on May 2, after receiving a complaint about a crowd gathering to worship, Marshall said.
But at that time, the RCMP used its discretion to issue a warning because new rules banning faith-based gatherings had come into force only on April 28 as the provincial government moved to deal with a growing COVID-19 outbreak.
Those handed tickets Sunday included 13 men and 13 women.
"It was made clear to them that should complaints continue to come in, that our members would return," Marshall said in an interview.
"There's been a few incidents like this, but they've been rare — especially large occurrences with this many people. It's exceptional."
Chief medical officer of health Dr. Robert Strang expressed disappointment about the illegal event during a COVID-19 briefing Monday, telling reporters he has been in regular contact with religious leaders.
"Together we recognize the importance of faith services, but we also recognize that right now there's a need to do that in ways that don't bring people together," Strang said. "These congregations are putting each other at risk by coming together in person."
Also on Monday, RCMP confirmed that an unidentified "personal services" company in Windsor, N.S., was fined $11,622 on May 6 for failing to shut down as required under the Health Protection Act.
West Hants RCMP said police were notified the business was still operating, even though the owner "went to great lengths to make it appear that she had closed."
This report by The Canadian Press was first published May 10, 2021.
The Canadian Press
Canadian Kylie Masse captures silver in 100-metre backstroke
TOKYO — Canadian Kylie Masse has captured silver in the women's 100-metre backstroke at the Tokyo Olympics. 
The two-time world champion in the event finished in 57.72 seconds, behind Australia's Kaylee McKeown (57.47), who set a new Olympic record. American Regan Smith (58.05) took bronze. 
Masse, a 25-year-old from LaSalle, Ont., was in the lead at the 50-metre turn before McKeown came on strong in the end. 
The women's swim team has generated three medals in the first three days of racing starting with a silver in the freestyle relay and followed by Maggie Mac Neil's victory in 100-metre butterfly.
Masse (pronounced Moss) tied for Olympic bronze with China's Fu Yuanhui in Rio in 2016. 
The only other women in the world to win multiple career medals in 100 backstroke are American Natalie Coughlin, Krisztina Egerszegi of Hungary and Kirsty Coventry of Zimbabwe. 
Canada's Mark Tewksbury won men's 100 backstroke gold in 1992. 
This report by The Canadian Press was first published July 26, 2021. 
The Canadian Press
Canada's Jessica Klimkait wins bronze in under-57 kg judo event
TOKYO — Canada's Jessica Klimkait has won bronze in the women's under-57 kilogram category at the Tokyo Olympics.
The reigning world champion from Whitby, Ont., defeated Kaja Kajzer of Slovenia by waza-ari in a bronze-medal match.
Klimkait missed a chance to add a gold medal to her world championship title when she lost to Sarah Leonie Cysique of France in the semifinals.
Klimkait was defeated by ippon when she was assessed a shido in the golden score period for a false attack. It was Klimkait's third penalty of the bout, giving Cysique a berth on the gold-medal match.
Klimkait was in fine form before her semifinal loss. She defeated Poland's Julia Kowalczyk in their quarterfinal bout at the Nippon Budokan.
The victory, her second straight via ippon, came after she beat Bulgaria's Ivelina Ilieva in the round of 16 earlier in the day
This report by The Canadian Press was first published July 26, 2021.
The Canadian Press