'Not a TV drama:' Sask. RCMP awaiting probe into stabbing suspect death in custody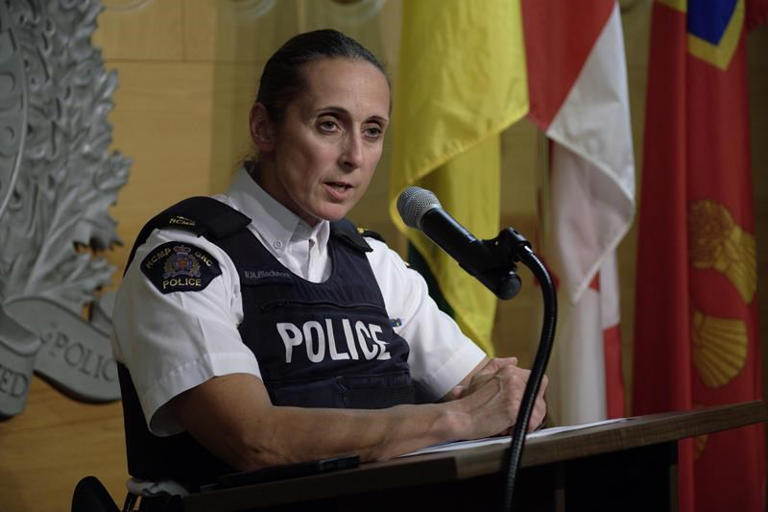 Regina – The head of the Saskatchewan RCMP is defending the limited information she provided about the in-custody death of a suspect in a series of stabbings earlier this month on the James Smith Cree Nation and in the nearby village of Weldon.
Assistant Commissioner Rhonda Blackmore says it is a complex investigation, not a TV drama where police will have all of the answers by the end of the episode.
She says it is important RCMP wait for an independent investigation to be completed before making assumptions on how Myles Sanderson's died, and that any speculation could undermine that investigation.
Blackmore says the police who arrested Sanderson are trained experts in their field, but are not medical experts or pathologists.
Police have said Sanderson, who was 32, died in police custody on Sept. 7 after going into medical distress shortly after his arrest, but a cause of death has yet to be released.
Sanderson and his brother Damien Sanderson, who was found dead near one the crime scenes, were wanted for the killings of 10 people and for injuring 18 others during the attacks on Sept. 4.
An independent investigation has since begun into the death of Myles Sanderson by the Saskatoon Police Service and the Saskatchewan Serious Incident Response Team.
"Independent oversight of police actions is critical to public trust and confidence in the actions of police officers. This is exactly the reason why I was limited in what I could say when I spoke with the media on Sept. 7," Blackmore said Thursday in a statement.
"I am confident both investigating bodies understand the public interest in this case and will be working to release information as soon as they are able."
This report by The Canadian Press was first published Sept. 15, 2022.
Judge rejects request for second appeal for Calgary police officer in assault case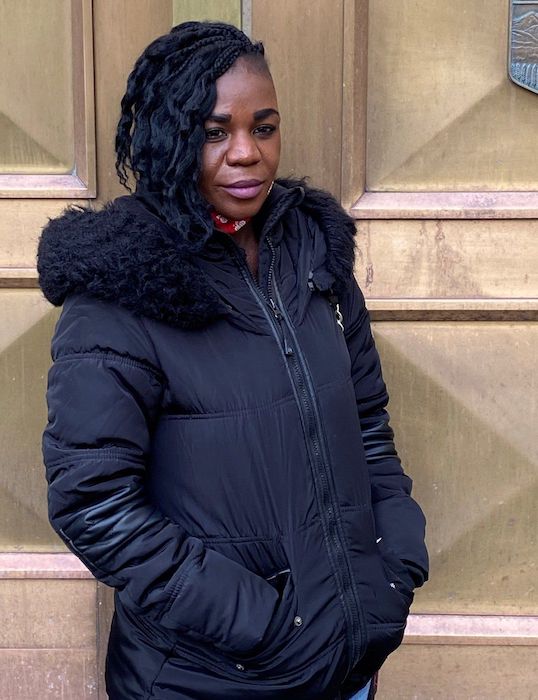 By Bill Graveland in Calgary
A Calgary police officer who slammed a handcuffed woman to the ground face first will not be allowed another appeal of his original conviction.
Const. Alex Dunn, 36, was found guilty in December 2020 of assault causing bodily harm, and was given a 30-day conditional sentence that involved a combination of 24-hour house arrest followed by house arrest with a curfew.
Dunn had brought in Dalia Kafi in December 2017 for breaking a curfew. A security camera in the arrest area at Calgary police headquarters captured what happened.
The video played during his trial showed him throwing Kafi down and blood pooling on the ground where her face hit the floor.
Kafi died in June 2021 of a suspected overdose, days before Dunn was sentenced.
Dunn, who has been suspended without pay, appealed his conviction last year, but Justice Robert Hall upheld the lower court ruling and rejected calls by the officer's lawyer for a new trial. He found that even if provincial court Judge Michelle Christopher had believed the offender's testimony, a conviction was inevitable.
Dunn's new lawyer, Alain Hepner, appeared before an Appeal Court judge Thursday asking for permission to appeal Hall's decision.
He argued the original judge was too quick in dismissing the credibility of Dunn's testimony, in which he said he thought Kafi had slipped out of her handcuffs and posed a threat.
"It is a case where the trial judge, in a way, sort of boxed herself in by making these credibility findings to the point where she deals with the credibility of all the Crown witnesses and, in short, seems to lay or put on Mr. Dunn a heavy onus — almost reversing the onus of proof," Hepner said.
"I submit that Mr. Justice Hall just followed the line of the narrative by the trial judge without addressing any leave issues."
However, Court of Appeal Justice Anne Kirker refused Hepner's request.
"The applicant has failed to satisfy me that the test for permission to appeal … is met and, accordingly, I must dismiss the application," she ruled.
"The trial judge's assessment of the evidence and credibility findings are entitled to deference and there's no suggestion that the summary conviction appeal judge applied the wrong standard of review here."
The Court of Appeal is expected to hear further arguments on the case next year as the Crown has appealed the 30-day conditional sentence given to Dunn.
This report by The Canadian Press was first published Dec. 8, 2022.
Civil rights group says Vancouver has at least one secret police station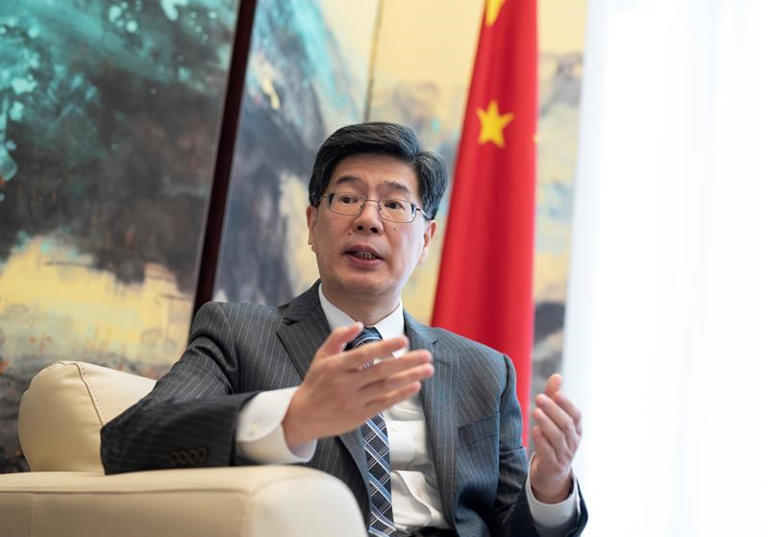 VANCOUVER — A Spanish civil rights group says Vancouver has at least one secret police station operated by Chinese authorities.
The group Safeguard Defenders said in a report in September that there were Chinese police operations around the world, including three in Toronto, and an updated report names another 48 locations.
Safeguard Defenders, a not-for-profit human rights group, said two of the new locations are in Canada: one in Vancouver and the second unknown.
The group's previous investigation looked into the expansion of "long-arm policing" and transnational repression imposed by the Chinese government.
Its latest report, titled "Patrol and Persuade," gathered more evidence on how these police station function and their "persuasions of return" strategies, the group said in its report.
"Patrol and Persuade also documents the silent complicity of a number of host countries, instilling a further sense of fear into targeted communities and severely undermining the international rules-based order," Safeguard Defenders said in an online statement.
Its previous report alleged employees from the overseas police system use intimidation and threats to enforce the "involuntary" return of immigrants back to China for persecution.
The group claimed that between April 2021 and July 2022, Chinese police "persuaded" 230,000 claimed fugitives to return to China.
No one from the Chinese Embassy was immediately available for comment on the new information, but it has previously described the offices as volunteer-run service stations to process things like driver's licences.
The report said the newly documented Vancouver-based police station is being operated by authorities from Wenzhou, a port and industrial city in China's Zhejiang province.
It said most of the newly documented stations were set up starting in 2016, directly refuting the government of China's previous statements that the operations were started in response to the COVID-19 pandemic.
"New information shows at least one illegal 'persuasion to return' operation run through the Wenzhou station in Paris, France; and at least 80 cases where the Nantong overseas police system assisted in the capture and/or persuasion to return operation," the report said.
The group claimed their work prompted at least 12 countries, including Canada, to launch investigations into local police stations.
A series of recommendations have been listed by Safeguard Defenders for all governments to consider, such as educating local law enforcement on the methods used by the operators and imposing costs on entities and individuals involved in the repression efforts.
Prime Minister Justin Trudeau said last month he raised the issue of interference directly with Chinese President Xi Jinping at the G20 summit in Indonesia.
Xi later berated him for informing the media about their conversation.
The RCMP said in early November that it is investigating the issue, and officials told MPs in early October that they were aware of the claims by the group.
This report by The Canadian Press was first published Dec. 5, 2022.
This story was produced with the financial assistance of the Meta and Canadian Press News Fellowship.
Nono Shen, The Canadian Press