North Dakota farmland purchase tied to Gates stirs emotion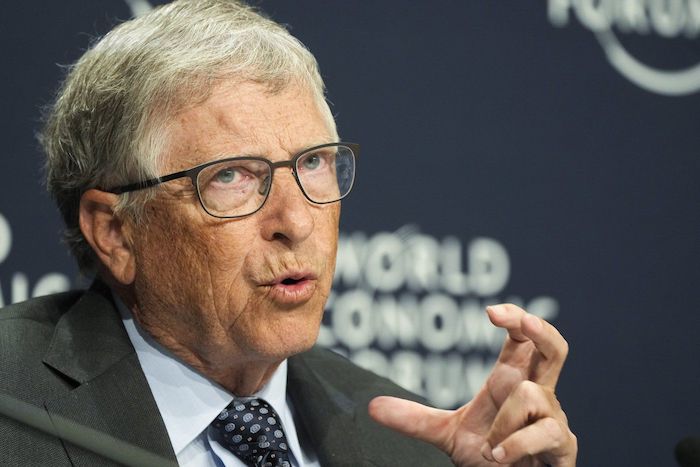 By Dave Kolpack in Fargo
FARGO, N.D. (AP) — The sale of a couple thousand acres of prime North Dakota farmland to a group tied to Bill Gates has stirred emotions over a Depression-era law meant to protect family farms and raised questions about whether the billionaire shares the state's values.
Gates is considered the largest private owner of farmland in the country with some 269,000 acres across dozens of states, according to last year's edition of the Land Report 100, an annual survey of the nation's largest landowners. He owns less than 1 percent of the nation's total farmland.
The state's attorney general has asked the trust that acquired the North Dakota land to explain how it plans to use it in order to meet rules outlined in the state's archaic anti-corporate farming law. It prohibits all corporations or limited liability companies from owning or leasing farmland or ranchland, with some exceptions.
"I don't know that it's quite as volatile a situation as some have depicted," North Dakota Republican Attorney General Drew Wrigley told The Associated Press Thursday. "It's taken off, it's all over the planet, but it's not me sticking a finger in the eye of Bill Gates. That's not what this is."
Meanwhile, the state's Agriculture Commissioner, Republican Doug Goehring, told a North Dakota TV station that many people feel they are being exploited by the ultra-rich who buy land but do not necessarily share the state's values. About 2100 acres (849.84 hectares) of land were sold in the deal, AgWeek reported.
Goehring, who is currently on a state-sponsored trade mission to the United Kingdom, did not immediately respond to a list of questions emailed by the AP.
"I've gotten a big earful on this from clear across the state, it's not even from that neighborhood," Goehring told KFYR-TV. "Those people are upset, but there are others that are just livid about this."
Charles V. Zehren, a spokesman for Gates' investment firm, declined Thursday to comment to the AP.
Wrigley said the corporate farming inquiry goes out "as a matter of course" when his office is notified of farmland sales, in this case Red River Trust's $13.5 million purchase of property in two counties from wealthy northeastern North Dakota potato growers Campbell Farms. Phone calls to Campbell Farms went unanswered.
"It's meant to get everybody up to speed on what the ownership arrangement is and what their intentions are for the land," Wrigley said. "If it complies with state law, the matter goes forward. If not, they're informed they're going to have to divest of the land."
Corporations are exempted from the law if the land is necessary "for residential or commercial development; the siting of buildings, plants, facilities, industrial parks, or similar business or industrial purposes of the corporation or limited liability company; or for uses supportive of or ancillary to adjacent non agricultural land for the benefit of both land parcels," the law reads.
It's not the first test for a statute that was passed in 1932. A federal judge in 2018 ruled the law constitutional after a conservative farm group argued that it limits business options for producers and interferes with interstate commerce by barring out-of-state corporations from being involved in North Dakota's farm industry.
North Dakota Republican Gov. Doug Burgum, a former Microsoft executive whose campaign received $100,000 from Microsoft co-founder Gates when Burgum first won in 2016, declined to comment on the farmland sale. The Republican governor stayed down the middle when asked his opinion of the anti-corporate farming law, which he and the Legislature expanded in 2019 to allow second cousins in the mix of ownership.
"The governor strongly supports family farms and is open to discussions about cutting red tape that puts North Dakota farmers at a disadvantage compared with neighboring states and ensuring that our ranchers and farmers can succeed and grow their operations, helping rural communities to thrive," Burgum spokesman Mike Nowatzki said.
ALBERTA WILDFIRE – FUNDING ANNOUNCEMENTS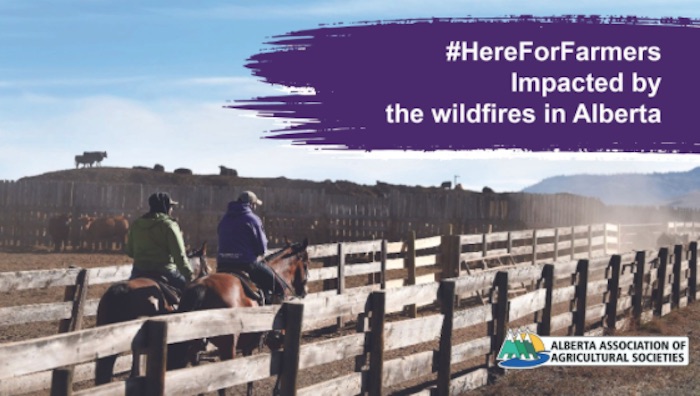 We understand the significant impact that these wildfires have had on our agricultural communities, and we are committed to providing assistance where it is needed the most.
We have two grants that we can apply for in order to secure funding for wildfires. The application deadline for both grants is June 15th.
If your organization has incurred expenses related to aiding your community during this crisis, we encourage you to apply for funding.
Applications for funding must be submitted no later than June 15th, 2023.

We're proud to offer support for agricultural producers affected by recent wildfires,
provided by TELUS Agriculture & Consumer Goods.
CLICK HERE FOR MORE INFORMATION
Applications for relief must be submitted by JUNE 15, 2023.
Nature Conservancy of Canada releases action plan to protect Prairie grasslands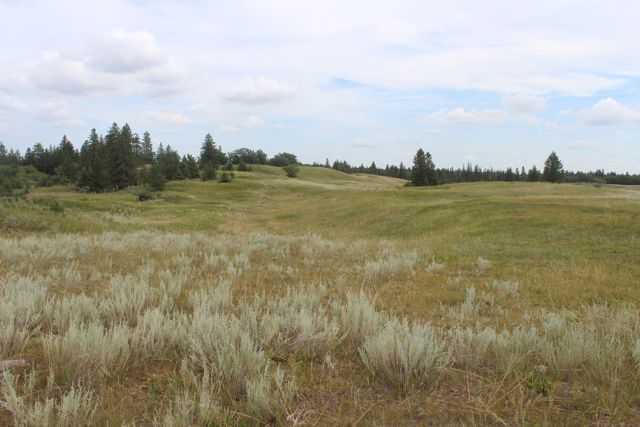 Grasslands are shown in a Nature Conservancy of Canada handout photo. The Nature Conservancy of Canada has announced a plan to protect Prairie grasslands, considered one of the most endangered and least protected ecosystems in the country. THE CANADIAN PRESS/HO-Nature Conservancy of Canada
By Colette Derworiz in Calgary
The Nature Conservancy of Canada has announced a plan to protect iconic Prairie grasslands, considered one of the most endangered and least protected ecosystems in the country.
The plan aims to raise $500 million by 2030 to conserve more than 5,000 square kilometres — about six times the size of Calgary — in Alberta, Saskatchewan and Manitoba.
"What we're trying to do is accelerate the rate of conservation in the Prairie Provinces, specifically in the grasslands," Jeremy Hogan, the non-profit organization's director of prairie grassland conservation, said in an interview.
"They are Canada's most endangered ecosystem. There's only about 18 per cent left of the Great Plains Prairie grasslands in Canada and we continue to lose about (600 square kilometres) a year."
Grasslands, he said, are often converted to fields for growing crops or taken over by expanding cities and towns.
But he calls them an "unsung hero" for the environment.
"They provide a lot of what we call ecosystem services," he said. "So, they provide a lot of benefit to everyday Canadians' lives, even if you don't live or work in the grasslands."
They store and filter water, preventing both floods and droughts. They improve water quality. They keep soil in place, because of extensive root networks, so there's less erosion along lakes and rivers.
Hogan said grasslands also are important for reducing the effects of climate change.
"The carbon storage in grasslands is incredible and it's all stored securely underground," he said. "So, when you get these kinds of fires like the ones that are happening in Alberta right now, carbon stored in the grasslands isn't threatened by those fires like carbon stored in forests."
Across Alberta, wildfires have already scorched more than 10,000 square kilometres of forest this year.
Horgan said grasslands can also be an economic benefit for local communities and are essential to food security.
"A lot of the grasslands that are intact today are working ranches," he said. "So, the grasslands are operated as cattle operations. As long as the cattle are grazed sustainably, it's actually a mutually beneficial relationship.
"It requires a little bit of disturbance from grazing animals to maintain range health … and then on the flip side of that is a healthy sustainable grazing operation leads to more nutritious forage for cattle. So, it's actually a win-win for ranchers and the environment."
Duane Thompson, chairman of the environment committee with the Canadian Cattle Association, said in a statement that farmers and ranchers are proud of their role in managing and protecting the at-risk ecosystems. They are often involved in nature conservancy projects to protect grasslands.
Outside of Waterton Lakes National Park in southern Alberta, a 16.5 square kilometre property known as The Yarrow has been conserved after a $6.9-million fundraising campaign. It features grasslands, wetlands, creeks, mixed forests and includes 27 wildlife species.
The organization now wants to protect grasslands in the Cypress Uplands Natural Area in southwestern Saskatchewan. They rise more than 600 metres, the highest elevation east of the Canadian Rockies, and are home to pronghorn, deer, elk and cougars. The area also has the highest diversity of birds, including burrowing owl, common nighthawk and ferruginous hawk, in that province.
East of Brandon, the nature conservancy has also secured its largest-ever conservation agreement in Manitoba. The 21 Farms project, which is 4.5 square kilometres, boasts mixed-grass prairie, as well as sandhill prairie and sandhill forest, and is home to the Sprague's pipit and a large Sharp-tail grouse lek.
"That's one of the cool points about the Prairie grasslands," said Hogan. "It's not just this one block of grass. It's very, very diverse west to east and changes with different topography and soil type."
The action plan, he said, hopes to raise money to continue protecting those types of areas across all three provinces before they disappear.
"It's not too late to act, but we're getting there," said Hogan. "The fact that there is only 18 per cent left is a very real and dangerous thing to grasslands. Once you reach a certain point, there's no going back.
"What is left is worth protecting and it's worth protecting urgently."
This report by The Canadian Press was first published June 5, 2023.