No national security issue in Chinese takeover of Canadian lithium company: Liberals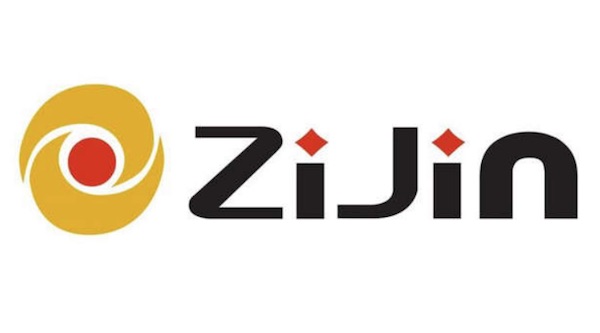 OTTAWA — The pending takeover of a Canadian lithium mining company by a Chinese state-owned company raises no national security concerns, federal Liberals argued Thursday.
Liberal MP Andy Fillmore, parliamentary secretary to Industry Minister François-Philippe Champagne, told a House of Commons committee that the Industry Department reviewed last fall the proposed takeover of Neo Lithium Corp. by China's Zijin Mining Group Ltd.
That review concluded that Neo Lithium is "really not a Canadian company," he told the industry committee, describing it as an Argentine company with directors in the United Kingdom and only three Canadian employees "on paper."
He said the only reason Neo Lithium "had any Canadian toehold whatsoever," was to get on the Toronto Stock Exchange in a bid to raise money for what Fillmore called an "increasingly dubious appearing" mine development project in Argentina.
Moreover, he said that project involves lithium carbonate, not the lithium hydroxide used to manufacture batteries that are critical for electric vehicles.
For those reasons, Fillmore said a formal national security review of the takeover was deemed unnecessary.
"These are the things they found, right? That in fact it's not a relevant lithium to Canada's national security interests and it's not really a Canadian company."
However, Conservative MP Ed Fast, who had called for the emergency committee meeting to find out why no formal security review was done, said it's "just false" to say Neo Lithium is not a Canadian company.
And he noted that the company's own website touts the mine as "the pre-eminent lithium brine asset in the world" to meet surging global demand for electric vehicle batteries.
"It goes without saying but bears restating that critical minerals such as lithium are a strategic asset, not only for Canada but for the world, and will play a critical role in driving our future prosperity and in meeting our environmental objectives," Fast said.
While the mine in question is in Argentina, Fast argued that it is incumbent on Canada and other "free-trading, rules-following allies" to ensure the global critical minerals industry is not monopolized by one country, especially one whose interests "are sometimes hostile toward ours."
China currently dominates the world's supply of lithium and batteries.
Conservative MP Tracy Gray further argued that lithium carbonate can be converted into lithium hydroxide for use in batteries.
But Fillmore countered that the conversion process involves additional costs and "significant environmental implications," which is why lithium hydroxide is preferred.
"I could probably make a passable hat using my socks but I'd much rather wear a hat," he said.
Thursday's meeting was called to consider a motion by Fast, calling for the committee to hold six meetings to explore the Neo Lithium takeover and whether a formal national security review should have been conducted.
In the end, committee members unanimously agreed to a Bloc Quebecois compromise to hold two meetings on the subject next week. The steering subcommittee, which is also to meet next week to set the committee's agenda for the coming months, could decide to schedule more meetings on Neo Lithium.
This report by The Canadian Press was first published Jan. 20, 2022.
Joan Bryden, The Canadian Press
Kremlin critic Browder urges forced oligarch whistleblowers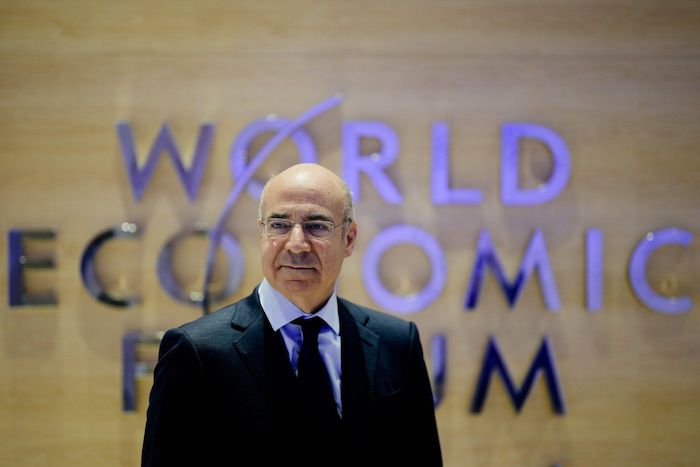 By Jamey Keaten in Davos
DAVOS, Switzerland (AP) — Kremlin critic Bill Browder wants governments to step up efforts to get to the riches squirreled away by Russian oligarchs and linked to President Vladimir Putin by forcing the accountants, lawyers and others who set up murky legal and financial structures to become whistleblowers.
Browder, author of the nonfiction best-seller "Freezing Order: "A True Story of Money Laundering, Murder and Surviving Vladimir Putin's Wrath," says Russia's war in Ukraine has increased attention on how oligarchs are custodians of the Russian leader's wealth.
"But the oligarchs are not naïve," Browder told The Associated Press on Tuesday at the annual World Economic Forum meetingin Davos. "They've hired the best lawyers, best asset protection specialists, and there are shell companies and trust companies and offshore companies and nominees and proxies — and the whole thing is extremely well thought-through."
The founder of Heritage Capital, an early investor in post-Soviet Russia, Browder raised the alarm after his Russian tax adviser, Sergei Magnitsky, died in a Russian prison in 2009. He has become arguably one of the world's biggest critics of Putin ever since.
Browder credited Biden administration efforts to put a squeeze on Putin and his government since the war began by putting a freeze on assets of Russia's central bank, chasing the oligarchs, halting exports of technology to Russia and supplying weapons to Ukraine.
But when it comes to getting Russian oligarchs' money, "we're only scratching the surface," Browder said.
"There's only 35 oligarchs out of 118 who are on the Forbes (richest people) list who have been sanctioned by the either the U.S., EU, U.K., Canada or Australia. We need to get 118," he said.
Browder says their money is held in top banks in places like London, New York and Zurich as well as in real estate, hedge funds and private equity funds:.
"It's right in front of our eyes and the amounts are unbelievably big," he said. "I estimate that since Vladimir Putin took power, he and the 1,000 people around him have stolen $1 trillion from the Russian state. And that money is stored in our financial capitals."
He acknowledged that what he sees as the solution is "quite radical" — forcing "the people who set up these structures, the enablers, the lawyers, the accountants, the trustees under law to become whistleblowers for the government."
"In other words, put an amendment into all money laundering and all sanctions law to say that people who are involved in setting up structures for sanctioned individuals have to come forward with the information to the government — or face a punishment of fines and imprisonment," Browder said.
Jacques Attali, a former top French government official and past president of the European Bank for Reconstruction and Development, expressed hesitation about Browder's idea.
To begin with, "it must be said that a lawyer shouldn't do anything illegal — and that would be enough," said Attali, an eminence grise at Davos. "A lawyer is necessarily at the service of his or her client."
"You can strengthen legislation. You can't ask a lawyer to turn in his or her client," he said.
Vitaly Klitschko, mayor of the Ukrainian capital of Kyiv, supported the idea of further cracking down on Russian oligarchs' money, saying, "I think we have to use every leverage to stop the aggression, and it's not a secret that the Russians use the money for his (Putin's) army."
"Right now, sanctions work pretty well. Why? Because sanctions stop the financing of the Russian army," Klitschko said.
MacKenzie Scott gives $123M to Big Brothers Big Sisters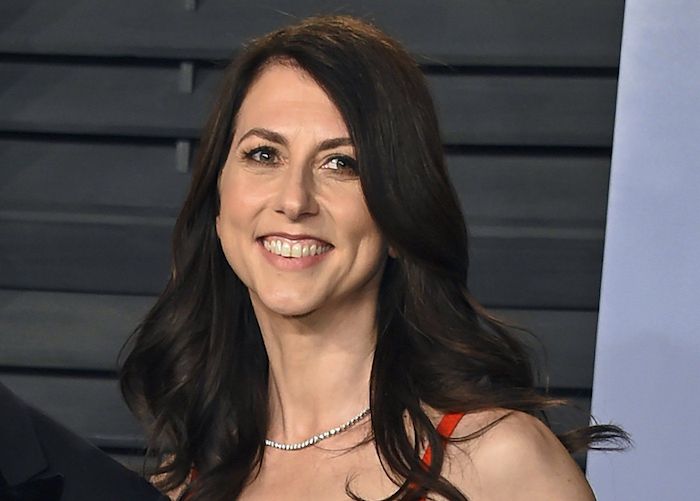 MacKenzie Scott gave $122.6 million to Big Brothers Big Sisters of America, the national youth-mentoring charity announced on Tuesday. The gift is the latest of several the billionaire writer has given to large national nonprofits that carry out their missions through local chapters in neighborhoods throughout the country.
With this latest donation, Scott has contributed a total of nearly $12.5 billion since 2020 to at least 1,253 nonprofits, many of which aim to help low-income and underserved populations. Her latest gift to Big Brothers Big Sisters of America follows three other nine-figure donations she gave to large national charities with local affiliates in March.
Those include $275 million to Planned Parenthood Federation of American for its national office and 21 of its local affiliates, $436 million to Habitat for Humanity International and 84 of its U.S. affiliates, and $281 million to the Boys & Girls Clubs America and 62 of its local chapters.
So far Scott has given at least $1.5 billion in the first five months of 2022, according to roughly 30 nonprofits that have announced Scott gifts this year.
Like almost all of Scott's donations, the contribution is unrestricted, so the charity can use it for programs, operations, or any other purpose.
"This is a moonshot for the work that we are going to do," said Artis Stevens, the group's CEO, who said it has spent the past two years designing a strategic plan for expanding its mentoring capabilities and was starting to devise fundraising efforts when Stevens received news of the gift last week. "Even though this gift is going to be transformative, one in three kids in this country don't have a positive sustained mentor in their lives and so this challenge is bigger than one organization can take on. We know we have to be able to build a capacity both in our organization as well as partnering with others to take this on."
Stevens says the organization plans to use Scott's gift for a variety of efforts in both its national office in Tampa, Florida, and at 38 of its 230 chapters throughout the county. Many of the families and youths the nonprofit serves are from underserved populations and were hit hard by the pandemic and recent social-justice struggles.
The organization currently has 30,000 youths waiting for a mentor. Stevens says Scott's gift will help expand its ability to match more youths with mentors and provide more mentor-training programs. It also aims to attract more volunteers who identify as people of color and LGBTQ+, as well as those in rural areas.
The nonprofit plans to broaden its offerings beyond its traditional format of one-to-one mentoring for children and teens by creating more group mentoring, peer-to-peer mentoring, and workplace mentoring for 18- to 25-year-olds.
"We're the largest provider of youth workplace mentoring in the country," said Stevens. "We want to be able to expand and extend our vision to every company in America to have a youth-mentoring program that both helps supply more of the work force and helps engage employees and give opportunities to kids in underrepresented, underserved communities."
Youth-mentoring programs take a tremendous amount of resources and staff time to be run well, said David DuBois, a University of Illinois professor who has studied mentoring programs for three decades and was a volunteer mentor for Big Brothers Big Sisters for two years earlier in his academic career.
"You've got to be able to support those relationships and check in and make sure that all parties — the kid, the volunteer, the parents — are getting the encouragement and the guidance," DuBois said. "So there's a lot of moving parts to these programs."
A key part is the extensive interview and vetting process volunteer mentors must go through before they are approved to work with youths, he said. Volunteers must be trained, and then the relationship between the volunteer and the young person needs continued guidance and monitoring. Having enough resources to carry all of that out is crucial.
While Scott's gift is a windfall for the organization, Stevens says with all that the charity hopes to accomplish, he knows it will go only so far. He and his team are already having conversations with the organization's donors about its ongoing needs. Stevens says he sees the gift as an "invitation" to other donors to support the group's plans for the future.
As with all big gifts, however, some donors might think that Big Brothers Big Sisters no longer needs their support, said Tyrone McKinley Freeman, associate professor of philanthropic studies and director of undergraduate programs at the Indiana University Lilly Family School of Philanthropy.
"There's that kind of tension that organizations have long dealt with," Freeman said. "It will be important to communicate how the resources are being used and what's being done and then how (others) can continue to contribute — especially for something like this where the need outpaces the group's volunteer base."
Stevens said he is having those conversations with his other donors now.
He described the gift as "awesome," saying, "It is transformative for 38 of our agencies, but we've got 230 agencies, and we know that there's much more work to do. There is more opportunity and more growth and more need in this country. But we need more people at the table. It takes all of us."
____
This article was provided to The Associated Press by the Chronicle of Philanthropy. Maria Di Mento is a senior reporter at the Chronicle. Email: [email protected] The AP and the Chronicle receive support from the Lilly Endowment for coverage of philanthropy and nonprofits. The AP and the Chronicle are solely responsible for all content. For all of AP's philanthropy coverage, visit https://apnews.com/hub/philanthropy.