No intelligence briefing happened on Chinese funding of candidates: Trudeau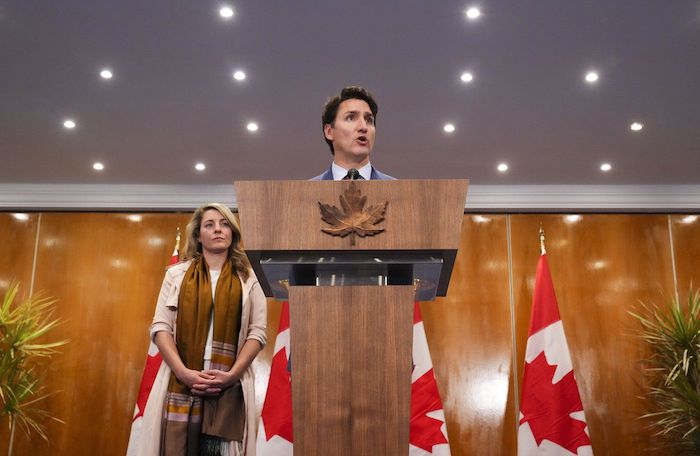 By Mia Rabson in Ottawa
Prime Minister Justin Trudeau said Sunday he has never been briefed that any candidates in the 2019 federal election may have been influenced by financing from the Chinese government.
A Global News report earlier this month cited unnamed sources who claimed Trudeau was informed last January that China was trying to interfere in Canadian politics, including by funding at least 11 candidates in the 2019 federal election.
The Liberals have been hammered in the House of Commons by opposition MPs demanding to know who the candidates are and what Canada is doing about the interference.
None of the MPs who responded, including Deputy Prime Minister Chrystia Freeland, provided any substantive response beyond insisting Canada's elections were free and fair. Nor did any of them deny having information about any candidates being funded by China.
But during remarks at the end of the Francophonie summit in Tunisia on Sunday, Trudeau said the government hasn't identified the candidates publicly because he doesn't know who they are. He said he only learned of that specific allegation from the media.
"Let me be clear, I do not have any information, nor have I been briefed on any federal candidates receiving any money from China," Trudeau said.
He later stressed that he gets "briefed up regularly from our intelligence and security officials" and none have ever provided any information to him about candidates receiving money.
On Nov. 14, the Liberals backed a motion brought by the Conservatives at a House of Commons committee to expand an ongoing study of foreign interference to include the news report that Trudeau and other ministers were briefed on Chinese government efforts to "actively influence the 2019 election."
The motion does not specifically mention funding of candidates, but does reference the news report that did.
The Liberals say they supported the motion because the story raised questions that officials should answer at the committee. The motion calls for the government to provide "all relevant" briefing notes and other documents related to the issue within the next two weeks.
"I have asked the officials to examine these media reports and give all possible answers, everything they can, to the parliamentary committee, that's looking into this," Trudeau said Sunday.
Trudeau was speaking at the end of a 10-day overseas trip that included four international summits and attempts by Canada to expand its influence and economic ties in Asia despite a frosty relationship with China.
The chill on Canada-China ties was apparent over the trip, particularly at the G20 summit in Bali where Trudeau said he did speak to President Xi Jinping on the sidelines about "interference with our citizens."
Xi upbraided Trudeau in front of Canadian media, accusing him of improperly leaking details of that conversation to the press. It is not unusual for the Trudeau government to provide reporters with basic details on the topics discussed between the prime minister and other foreign leaders, but Xi took issue with it.
Trudeau told Xi that people believe in openness and transparency in Canada.
Trudeau would not confirm to media whether he specifically discussed election interference with Xi, saying only he raised interference in general.
On Nov. 16 in Bali, he also said a special commission was struck before the 2019 election to watch for and analyze any possible interference.
"Both for the 2019 and 2021 elections, those experts were confident that the elections in Canada unfolded in the right way and that Canadians can be reassured of that," he said. "Their reports are clear. So Canadians can and must be reassured that yes, foreign interference is an issue in a lot of different ways, as we've seen all around the world, but the integrity of Canada's elections have not been compromised."
This report by The Canadian Press was first published Nov. 20, 2022.
Canada donating four Leopard battle tanks to Ukraine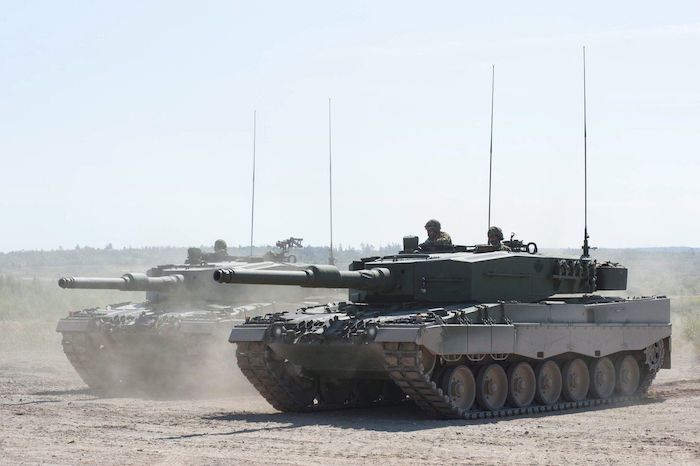 Ottawa – Defence Minister Anita Anand says Canada will send four of its German-made Leopard 2 tanks to Ukraine "in the coming weeks."
Anand announced the move this afternoon, making Canada the latest country to promise the heavy weapons to Ukraine.
Canada is also providing trainers, spare parts and ammunition, while Anand left open the possibility of sending more Leopards in the future.
Ukraine has implored Western allies to send such weapons for weeks as its forces struggle to make gains against Russia.
But Canada was unable to respond until Germany agreed on Wednesday that countries could re-export their Leopards.
The Leopards that Canada is donating are among the 112 currently owned by the Canadian Army, which includes 82 designed specifically for combat.
Retired military officers had warned that any donation would have an impact on the Army and will need to be replaced, given that the fleet is already stretched thin.
This report by The Canadian Press was first published Jan. 26, 2023.
Russia's path to 2024 Olympics takes shape, Ukraine objects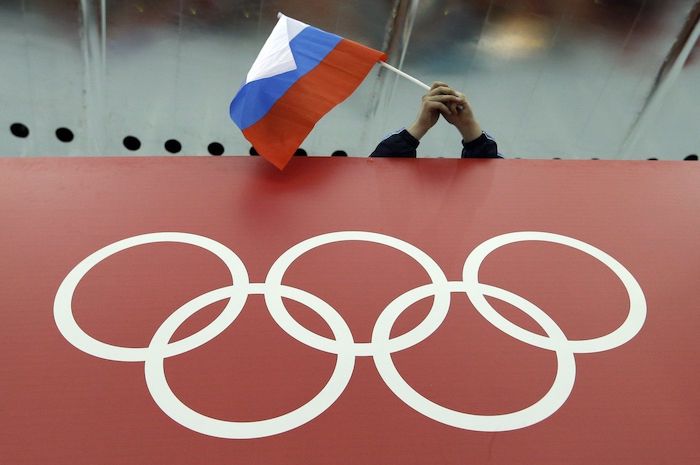 LAUSANNE, Switzerland (AP) — Russia's path to sending a team to the Paris Olympics next year became clearer on Thursday amid fierce objections from Ukraine.
The International Olympic Committee indicated on Wednesday it favors officially neutral teams from Russia and its ally Belarus at the 2024 Olympics despite a plea from Ukrainian President Volodymyr Zelenskyy to exclude them entirely.
A day later, Russia and Belarus were invited to compete at the Asian Games, a key Olympic qualifier.
Russia typically competes as part of Europe but has a tense relationship with many of the countries set to host qualifying events there. Russia and Belarus have been barred from almost all international competitions in Olympic sports following the invasion of Ukraine.
Zelenskyy has said he told French President Emmanuel Macron, whose country is hosting the Olympics, that Russia should have "no place" there. Ukraine is seeking to rally support against the IOC-brokered plan.
"IOC has been disregarding Russian war crimes, claiming that 'No athlete should be prevented from competing just because of their passport', while Ukrainian athletes continue to be killed by Russia because of their passports. I urge all sports figures to make their stance known," Foreign Minister Dmytro Kuleba wrote on Twitter on Thursday.
Ukraine boycotted an Olympic qualifier in judo last year when Russians were allowed to compete as neutrals.
In Russia, there was praise from the IOC plan from Igor Levitin, an aide to President Vladimir Putin who holds influential government and sports posts.
"I think it is already a success. Olympic society understands that the Olympic Games cannot be staged without Russia," said Levitin, who is the senior vice-president of the Russian Olympic Committee, in comments reported by state news agency Tass.
Some Russian officials expressed unhappiness at the IOC declaring it would not allow athletes found to be "actively supporting the war in Ukraine." Russian Olympic Committee president Stanislav Pozdnyakov said on Wednesday he opposed "any restrictions, extra requirements or sanctions."
The IOC statement on Wednesday referenced the civil war in the former Yugoslavia at the 1992 Olympics in Barcelona. The country was under United Nations sanctions so Yugoslav athletes were allowed to compete individually only as "Independent Olympic Participants." They didn't take part in team sports such as soccer and basketball.
That would be stricter than previous IOC measures against Russia in the years-long fallout from one of the largest doping cases in sports history. Russians competed under the name "Olympic Athlete from Russia" at the 2018 Winter Olympics and as ROC — short for Russian Olympic Committee — in 2021 and 2022, without their country's anthem or flag but with national colors on uniforms.
The Asian Games will be in Hangzhou, China, in September and October, and function as Olympic qualifiers in several sports including archery and boxing. Some other sports host their own Asia-specific qualifying competitions.
"The OCA believes in the unifying power of sport and that all athletes, regardless of their nationality or the passport they hold, should be able to compete in sports competitions," the OCA said in a statement.
The long-time director general of Kuwait-based OCA, Husain al-Musallam, is also the president of World Aquatics, which is overseeing the core Olympic sport of swimming in the IOC home city Lausanne.
"The OCA has offered to give eligible Russian and Belarusian athletes the opportunity to take part in competitions in Asia, including the Asian Games," the organization said.
The OCA added it "remains on standby" until the IOC and the individual sports' governing bodies finalize the conditions for Russia and Belarus to compete.
___
More AP sports: https://apnews.com/hub/apf-sports and https://twitter.com/AP_Sports